The 10 best print on demand products for selling custom merchandise in 2022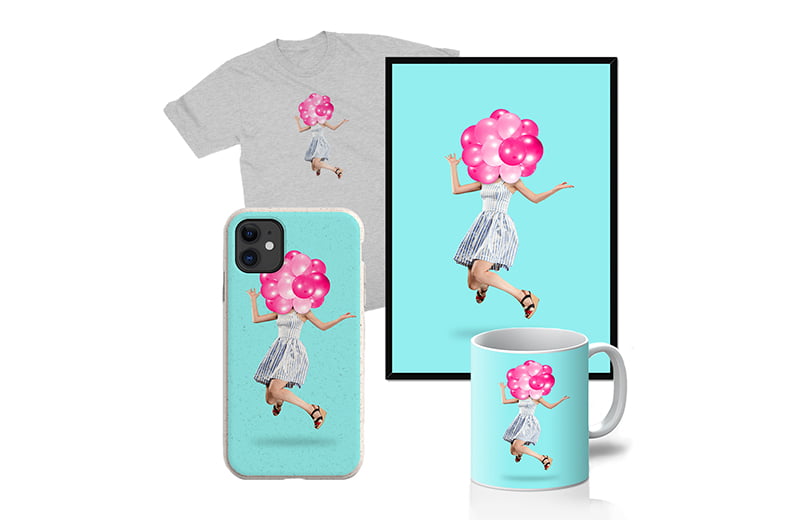 Interested in joining the world's leading print on demand platform?
Custom merchandise is set to be big business in 2022, what with the trend for personalised goods and services on the rise. In fact, the global personalised gifts market is estimated to be worth $34.3bn by 2026, so if you haven't already considered selling print on demand products online, now's the time.
With print on demand, you can forget all about wasting money on buying stock you might not need, spending all your free time printing and packing orders, and dealing with logistical headaches around order fulfilment.
Prodigi is designed to help simplify your supply chain and maximise your profits. Sign up for a free account and get access to a limitless inventory of customisable products while connecting instantly to our international network of tried-and-tested manufacturing partners.
All you have to do is add your design to the products you want to sell, upload the images to your online store and market them. We'll handle the rest – from picking and printing to packing and shipping your orders. The best part? Prodigi is 100% free to use. There are no set-up fees, no monthly subscriptions, no hidden costs.
In this blog post, we'll walk you through the 10 best print on demand products for selling custom merchandise in 2022.
1. Jigsaw puzzles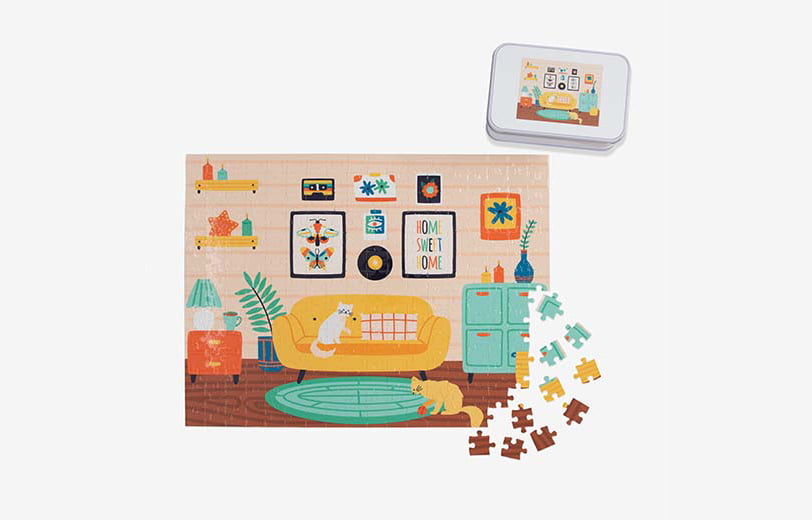 Shooting straight to the top spot, custom jigsaw puzzles are one of our most popular products right now — apparently two years' worth of lockdowns have turned us all into hardcore puzzle enthusiasts. And with the jigsaw puzzle market predicted to grow from $689.2mn in 2020 to $765.8mn by 2026, there's never been a better time to design and sell jigsaw puzzles online.
Made from pressed paperboard and available to order in a range of five sizes — from 30 pieces to 1000 — our jigsaw puzzles are printed on demand, sealed with a high-gloss varnish and supplied in a premium presentation tin with your custom jigsaw puzzle design recreated on the lid. Ordering them is the easy part. Completing them, on the other hand, not so easy.
2. Phone cases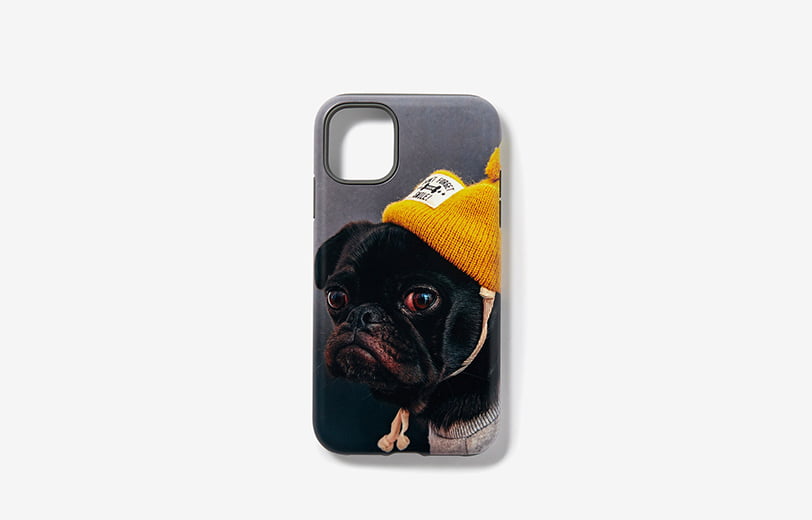 If, like us, you're racking up more hours on your weekly screen time reports than you'd care to admit, don't worry — you're not the only one addicted to your phone. It's estimated that there are 6.378bn smartphone users worldwide today, which translates to a whopping 80.76% of the global population. What's more, the global mobile phone protective cover market size was valued at $21.61bn in 2020 and is projected to reach $35.81bn by 2028. You see where we're going with this…
Phones don't come cheap, and investing in some added smartphone protection is a no-brainer for most people. Pair that with the latest trend for custom phone cases and you've got yourself an extremely sellable print on demand product.
3. Mugs
If there's one thing we love more than our smartphones, it's tea and coffee. In the UK alone, we drink approximately 100mn cups of tea every single day and 95mn cups of coffee. We've got the caffeine jitters just thinking about it.
To add to that, nearly 60% of us have an emotional attachment to a mug. So, yeah. Our mugs are kind of important to us. But gone are the days of everyone having the same mug as everyone else (and yes, we are referring to that giant Sports Direct mug), because times are changing and it's all about personalisation. After all, if we're drinking that much tea and coffee every day, we might as well drink it out of a personalised mug that actually means something to us, right?
4. T-shirts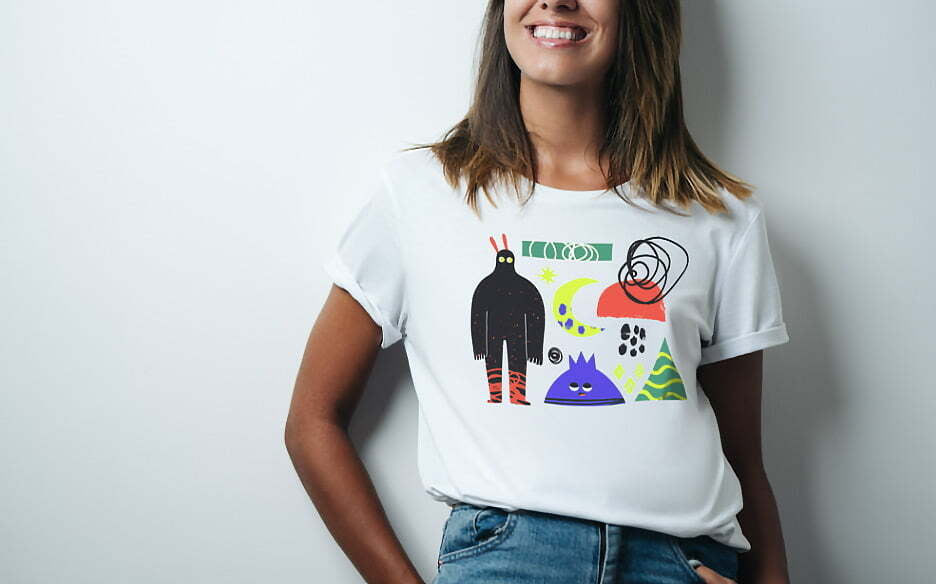 We couldn't write a blog post about custom merchandise without mentioning the humble tee. The OG of custom merch, print on demand t-shirts are just as profitable as ever. Valued at $3.64bn in 2020, the global custom t-shirt printing market size is expected to grow by 9.7% from 2021 to 2028.
A wardrobe staple worn by millions every day, custom t-shirts are perfect for creatives wanting to get their designs out there — we're talking graphic prints, slogans, band logos, artwork and more. And in a world where a t-shirt featuring a keyboard-playing cat can achieve commercial success, it really is a case of anything goes.
5. Fine art prints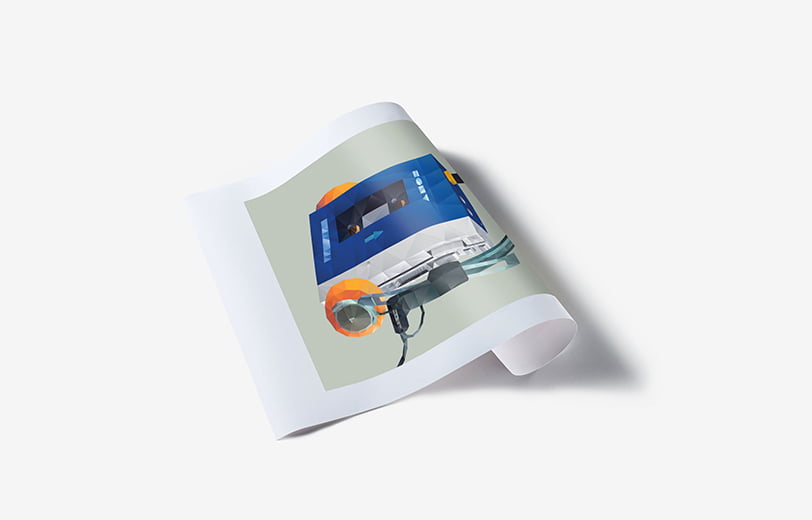 The internet has revolutionised our lives in more ways than one, including fuelling our obsession with interior design (we're looking at you, Pinterest). There was a time when buying fine art prints would've involved a trip to your local art gallery, but not anymore.
Thanks to the print on demand industry, it's now easier than ever to connect with artists and designers all over the world and buy their prints. As well as highlighting unique artwork that showcases our individual tastes, it's also a real goldmine for lesser-known artists and personalities looking to sell prints displaying their amazing designs and slogans.
We offer a range of specialist fine art papers and are recognised as a fine art printer, so you can trust that you're in good hands.
6. Dog bandanas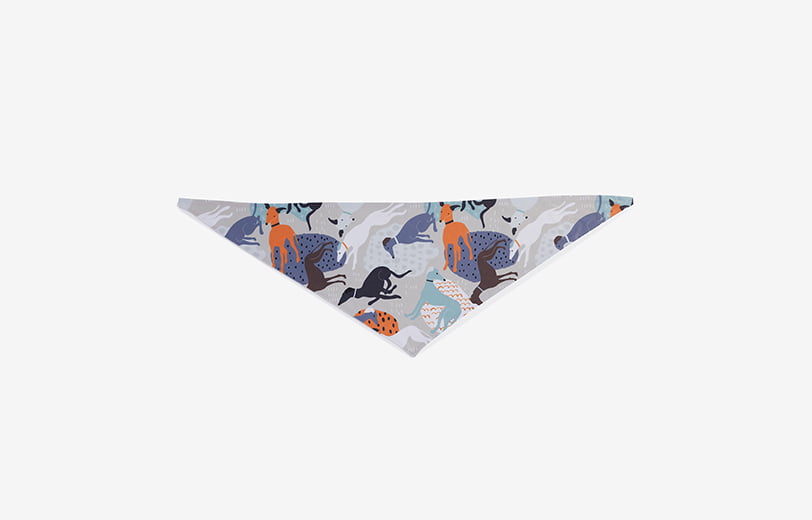 Arguably one of our favourite print on demand products, custom dog bandanas might just be the cutest way to get your custom merch out there. If you're a pet owner or an animal lover, then you'll probably know just how much potential there is in selling personalised pet accessories.
Research shows that 26% of UK adults have a dog with an estimated population of 9.6mn pet dogs, while 44% of Americans own a dog. That's a lot of good girls and boys.
Our dog bandanas come in sizes small, medium and large to suit all dog breeds. They also have an adjustable neckerchief tie fastening and are weatherproof, stain-resistant and easy to clean. What's not to like?
7. Yoga mats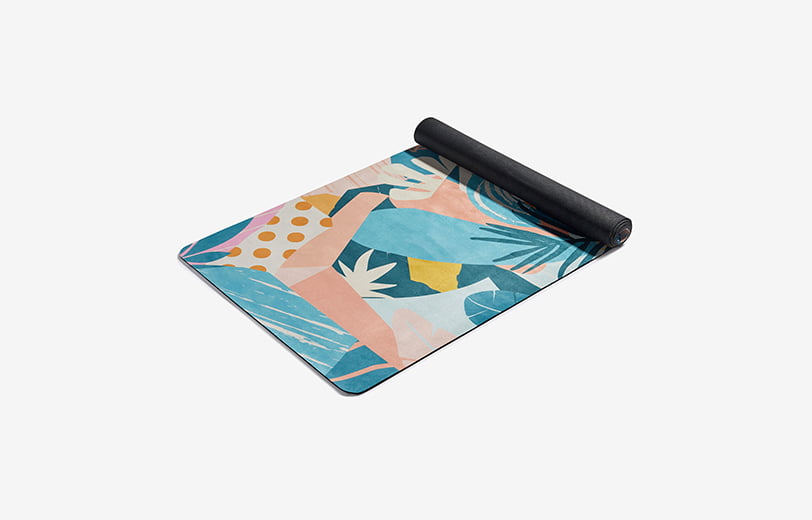 Ok, so probably not the first product that pops into your head when it comes to custom merchandise, but hear us out. Custom yoga mats make ideal merch for health and fitness influencers, as well as sports labels. They're great for getting your name out there, as your followers will act as ambassadors for your brand every time they roll out their mat in a yoga class or at the gym.
In fact, investing in custom gym equipment is very in keeping with the wellness zeitgeist, what with around 45mn adults in the US owning a gym membership, along with 4.5mn adults in the UK. Yoga mats are just the start…
8. Face masks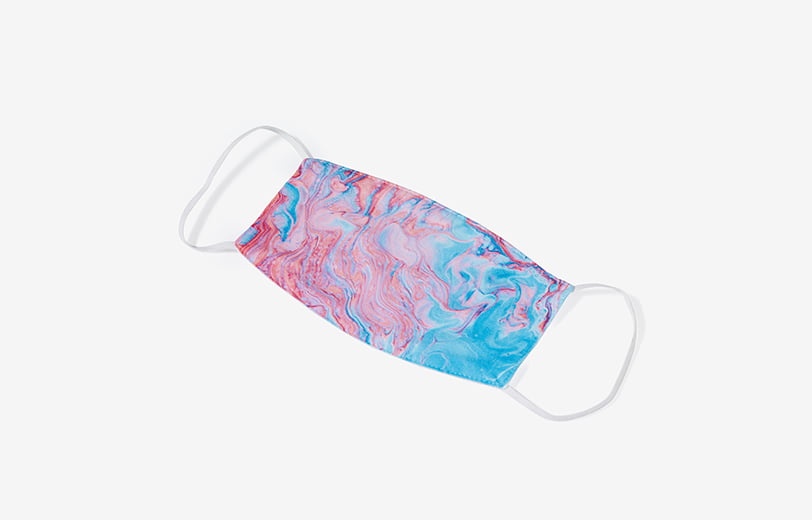 The accessory no one saw coming, face masks have become the "new normal" for people all over the world since the emergence of the COVID-19 pandemic back in 2020. And despite guidance on wearing a face covering differing across the globe, many are still choosing to mask up in certain places, even when it's not mandatory.
In Britain alone, reusable face coverings are the most popular protective covering of choice, with seven in ten of those who opt to wear some form of protective covering using a washable face mask. We've moved on from the surgical, single-use face masks we all started out wearing in favour of custom face masks that now serve as a new form of self-expression. Plus, they're still a relatively untapped market.
9. Stickers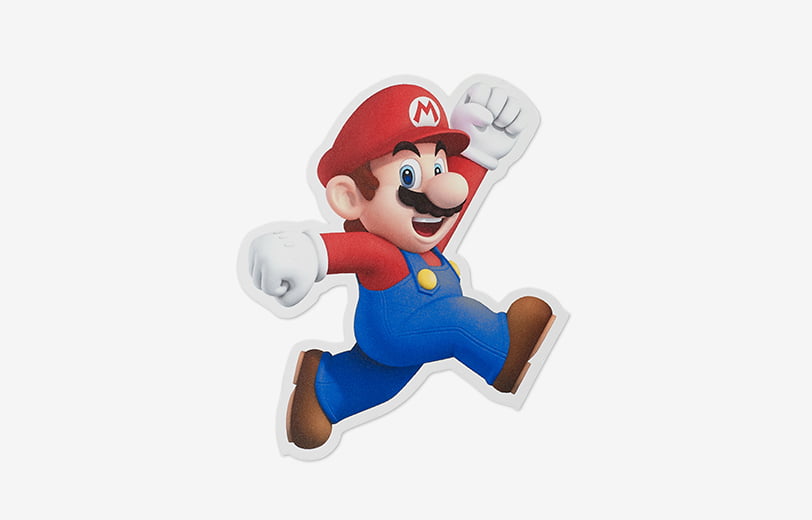 Believe it or not, custom stickers are never not popular in the world of print on demand. The global die-cut stickers market was valued at $179.7mn in 2020 and shows no signs of shrinking any time soon.
Our personalised stickers are made from premium vinyl to ensure long-lasting stick and optimum print quality, and can be used for everything from merchandising, gifting, labelling and scrapbooking to personalising special occasions like weddings and birthdays — making them an excellent product to sell in any custom merchandise store.
10. Canvas prints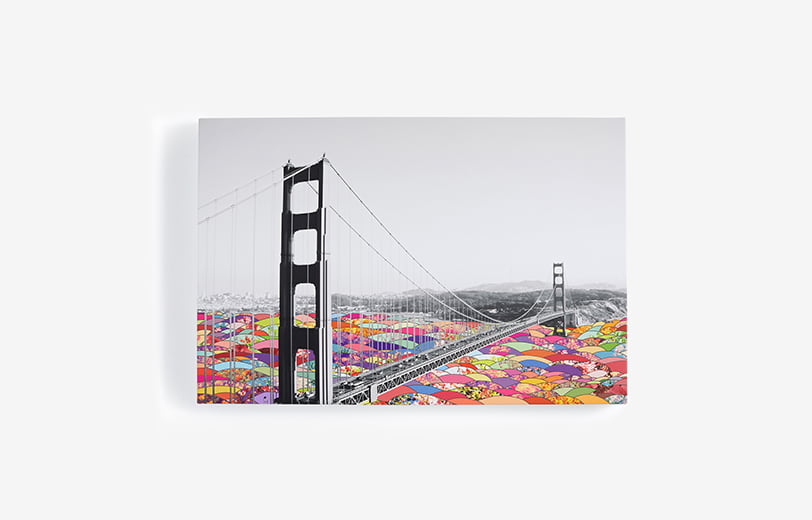 Designed to replicate the look of original oil or acrylic paintings by actual artists, canvas prints have a premium look and feel. They're also ideal for print on demand sellers, since they're often significantly cheaper than traditional framing.
The canvas itself is super lightweight and helps cut down on shipping costs, while the absence of glass means less risk of in-transit breakages — win, win. Even better, we now offer an eco-friendly print on demand canvas. Made entirely from recycled plastic bottles and stretched over a lightweight, recycled frame, our eco canvas is a great way to introduce some sustainable art to your online store.
---
That's a wrap on our 10 best print on demand products for selling custom merchandise in 2022! Check out the rest of our product range — including stationery, kid's clothing and photo books — for even more ways to sell personalised products online.
Start selling your own custom merch for free with Prodigi — no inventory needed. Try it for free today.