Design & sell personalised cards online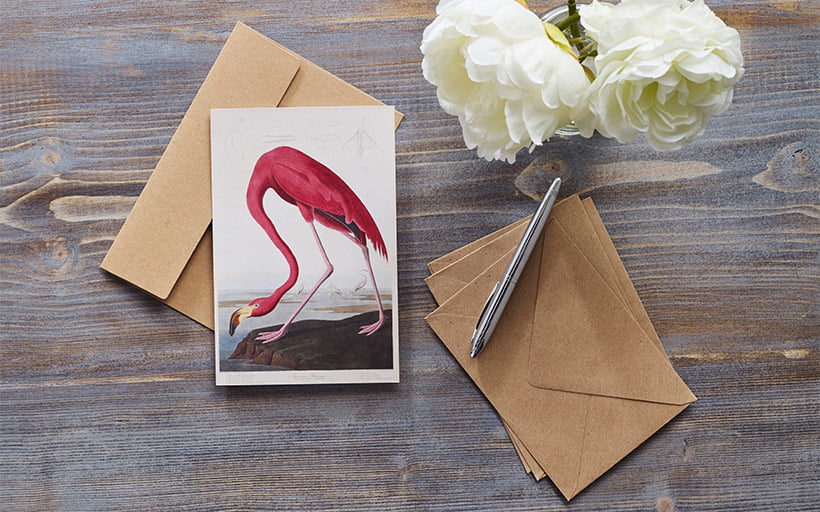 Interested in joining the world's leading print on demand platform?
Who says you can't just fire up your laptop, launch an ecommerce store and start selling personalised cards online in the space of 24 hours? Starting a side hustle should be easy, and that's exactly where we come in.
Here at Prodigi, we handle everything from supplying your inventory to fulfilling your orders. Think of us as a supplier, printer and dropshipper, all rolled into one. What's more, with print on demand, you only pay for what you sell, when you sell it — no matter whether you sell one or 100 units.
Better yet, it's free to create an account, so you can start selling straight away. To read more about how to design and sell your own personalised greeting cards online with Prodigi, keep scrolling. Alternatively, you can check out our full range of print on demand products, which includes wall art, homeware and apparel, plus loads of other good stuff.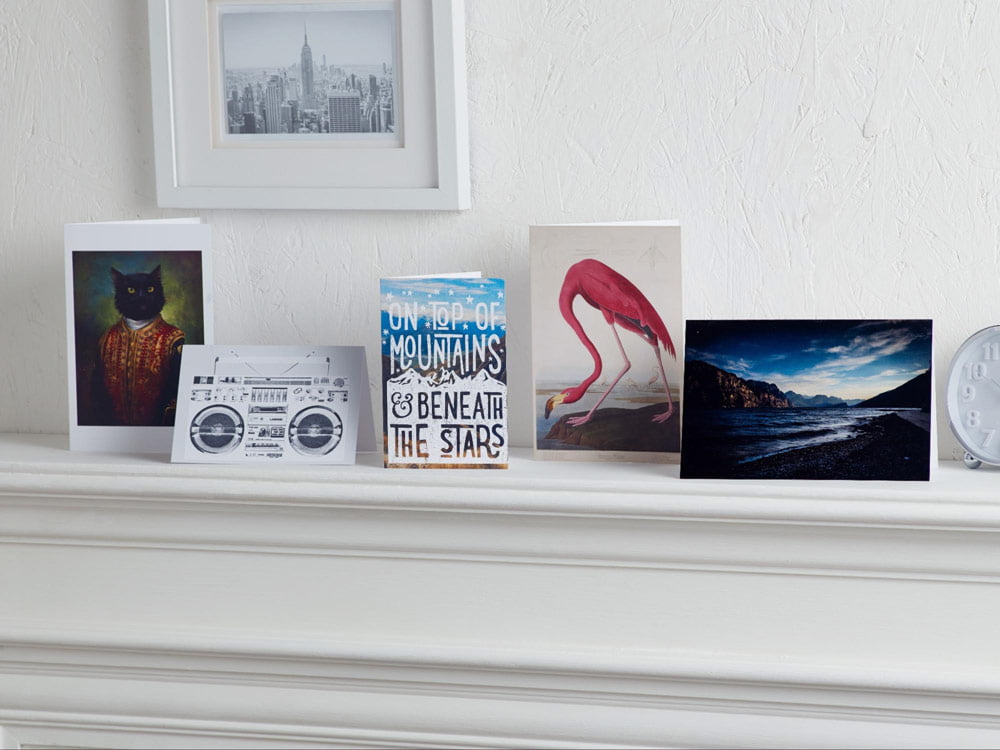 Personalised cards, printed on demand
One of the great things about selling personalised greeting cards online is that, unlike some seasonal products, greetings cards are in demand 365 days of the year. And with Prodigi, you can turn your original designs into personalised birthday cards, Valentine's cards, Christmas cards and cards for just about any other occasion you can think of.
You've got options, too, including all of the below:
Paper type
Our personalised cards are printed using two different types of fine art paper. Choose between stiff (280gsm) card with a smooth, glossy finish or thick (324gsm) Mohawk card with a soft, matte finish — both of which come with a brown Kraft envelope.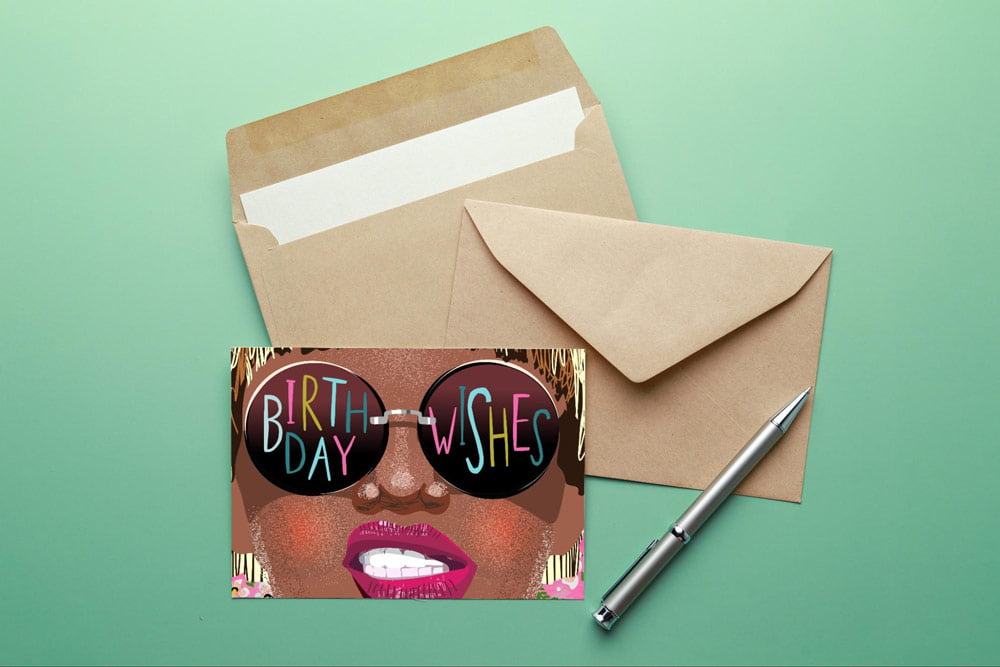 Card message
Once you've uploaded your custom design, you'll have the option to either leave the inside of the card blank for customers who prefer to write their own message, or you can go one step further and personalise it with a pre-printed message.
Order quantity
With Prodigi, you don't have to worry about meeting minimum order quantities. Our personalised greeting cards can be ordered in single editions or in multipacks of 10, 15, 20, 50 or 100 as required.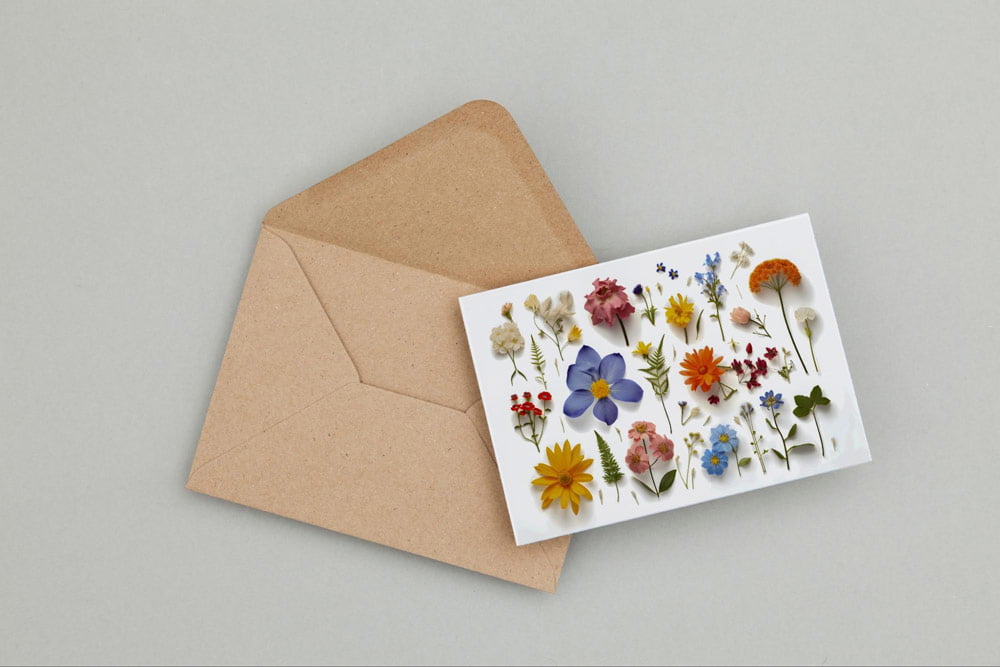 Delivery method
You can arrange for your customers' cards to be sent with a blank envelope via our Mail2Me service (shipped from the UK or EU depending on delivery location) or in an addressed envelope direct to the recipient via our Mail4Me service (shipped from the UK only).
To sum up…
The perfect way for showcasing your designs, our personalised cards are a great product for selling in your ecommerce store all year round.
They're also made from sustainably sourced paper, printed using water-based inks and are fully recyclable, making them ideal for both eco-friendly brands and eco-conscious shoppers.
Plus, we'll give you 50% off* your first sample order for our cards (or any of our other print on demand products, for that matter), so you can see how your designs translate IRL.
*Subject to a fair-use policy.
Upsell your personalised greeting cards with our selection of print on demand stationery, including notebooks, postcards, invitations and more.