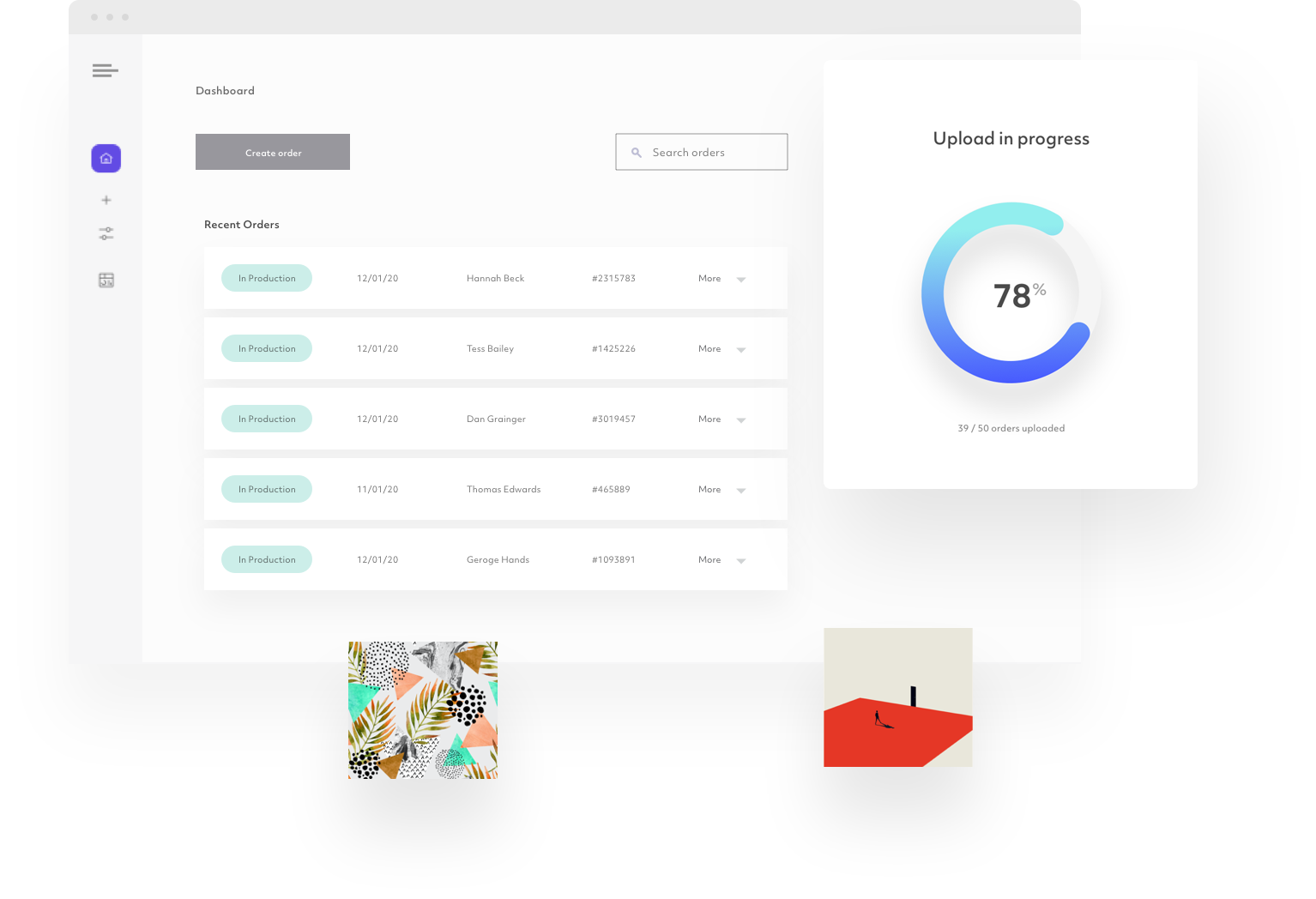 CSV importer
A bulk order import tool is for partners with high transaction volumes.
Our CSV importer is perfect for clients unable to integrate with the full print API but who need to process large volumes of daily orders. Designed to make order imports as simple as possible, the tool lets you upload large numbers of orders using a simple pre-defined CSV data structure.
Simple order processing
With the CSV importer you no longer need to worry about the time it takes to process manual orders or integrate with our API. The system transforms customer details into live orders on your account; each being processed in exactly the same way as a standard order.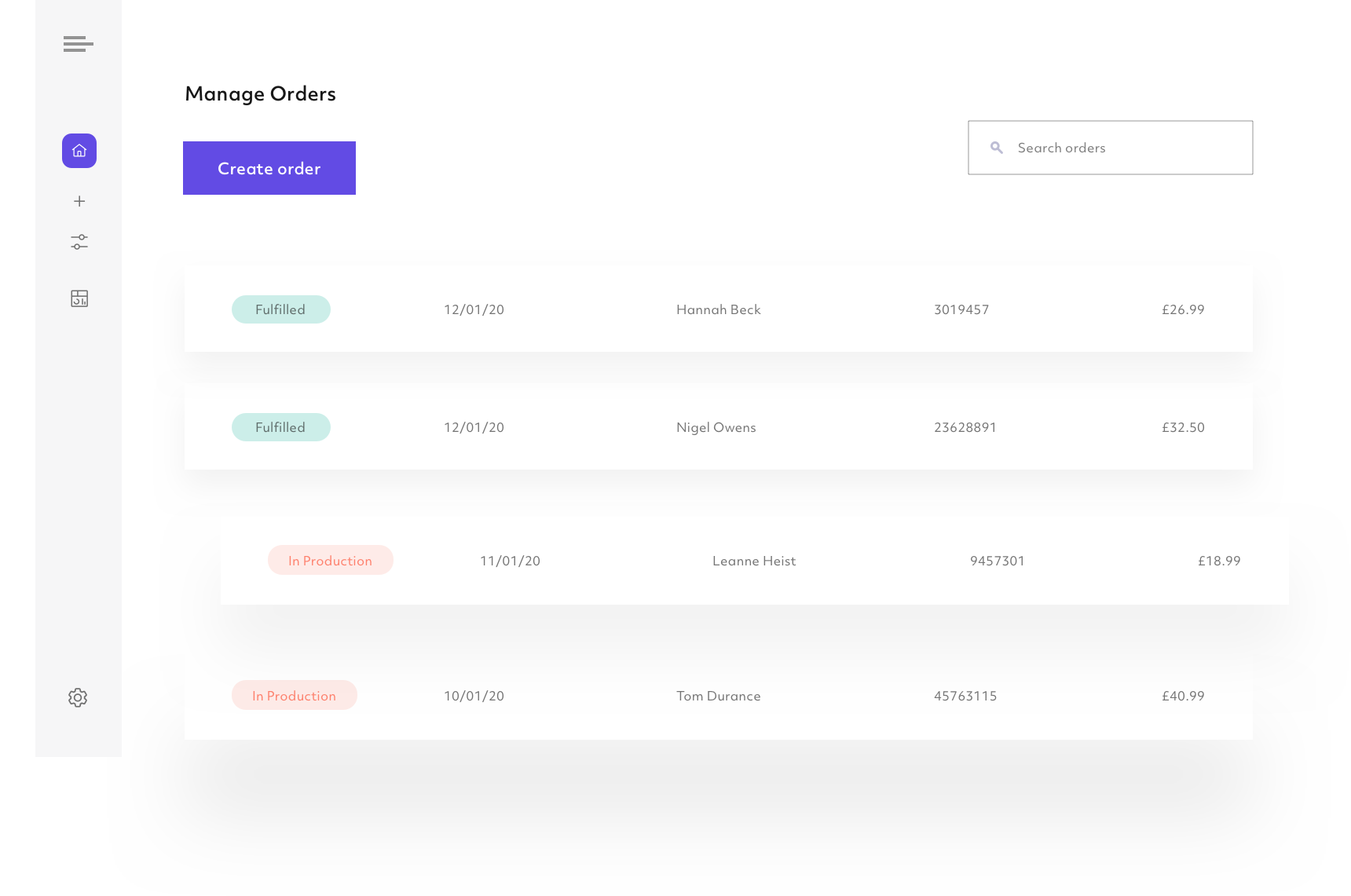 You will be able to access all order details through your online account, see the status of each transaction, get shipping details and make any changes such as address amendments or cancellation.
How it works
1. Create

Sign up for Prodigi to get a user account that connects your order import data with our order management system.

2. Export

Export sales data from your e-commerce systems into our CSV schema.

3. Upload

You upload your orders in bulk to our order processing systems.

4. Process

Each order is printed on demand using our global fulfilment network and shipped directly to your customers.

5. Manage

The order management system provides access to every imported order, letting you to in a single system of record you can access from anywhere.