Sustainability
We strive to be a sustainable, ethical business, and work hard to mitigate our impact on the environment, whilst actively benefiting the communities in which we work.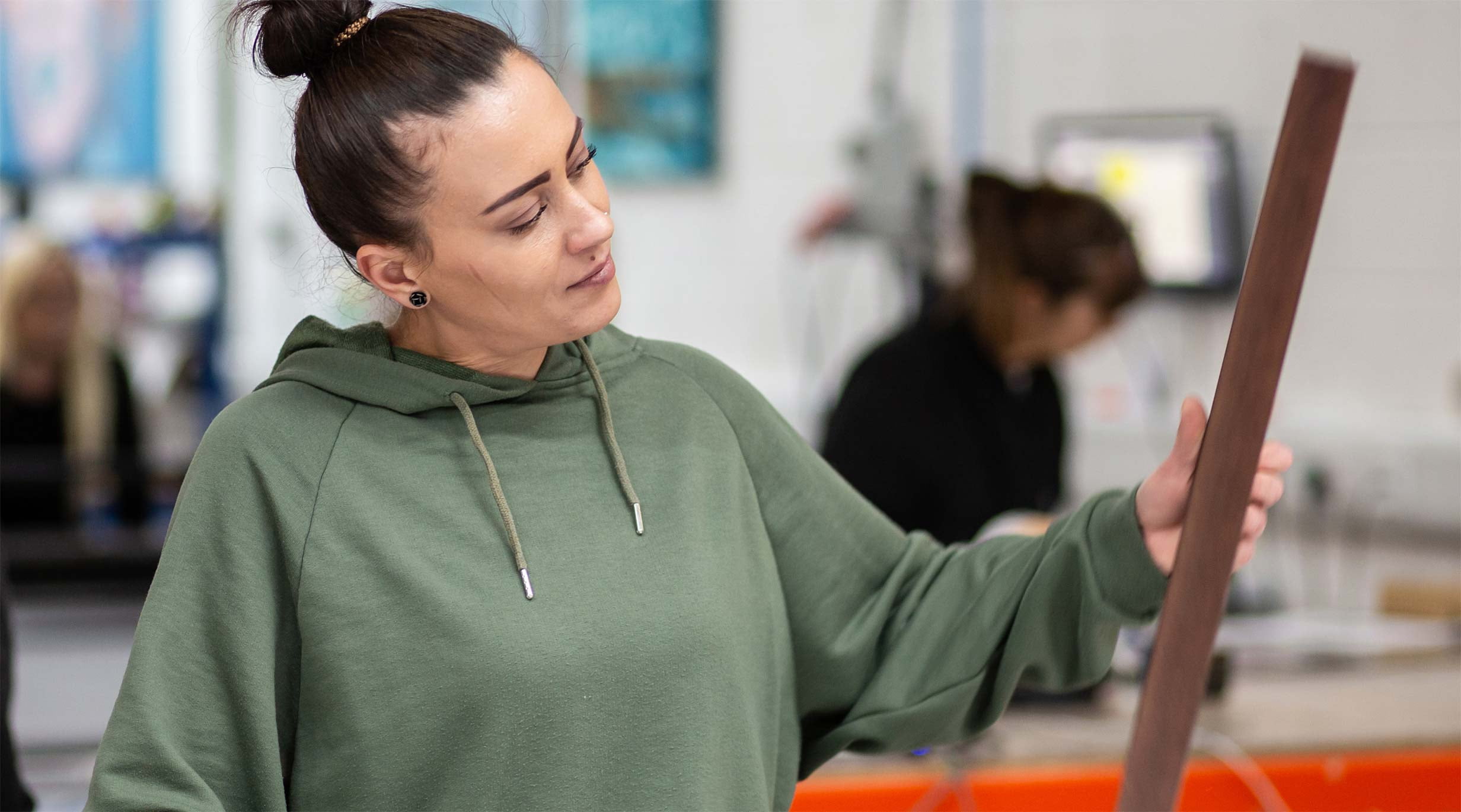 Whatever colour your print, make it green
Eco friendly products
We offer a vast range of eco friendly print on demand products across our portfolio. From recycled t-shirts and phone cases to recyclable totes, we aim to provide a diverse product range for any ethical trading brand. To help you choose the right products for your business, we have identified the sustainability credentials for every item and these are clearly marked on our product pages.
Eco inks
Neo pigment, water-based inks are 100% non-hazardous, toxin-free and vegan friendly. They meet the strictest industry standards as defined by Oeko-Tex 100 safety applications for infant wear, Global Organic Textiles (GTOTS-3V), Residues Standard List (RSL) and the American Association of Textile Chemists and Colorists.
Eco solvent inks derive from ether extracts taken from refined mineral oil. While they still contain harmful solvents, they have a lower VOC content than standard solvent inks and are significantly less hazardous.
We have minimised the use of solvent inks throughout our supply chain and ensure either neo pigment or eco solvent inks are used.
Sustainably sourced paper or wood
Wood and pulp is sourced from sustainably managed forests. Sustainably-managed forests meet the needs of wildlife while supporting livelihoods and providing many other ecosystem services, such as carbon storage and flood risk mitigation.
Local fulfilment
Our mission is to make global printing, local. According to the International Transport Forum, international trade-related freight transport is responsible for 7% of all carbon emissions globally. By operating an international network of print labs — connected through our software — we help online businesses produce products closer to the end consumer to significantly reduce carbon emissions.
Organic
Organic cotton is grown using methods and materials that have a low impact on the environment. Organic production systems replenish and maintain soil fertility, reduce the use of synthetic pesticides and fertilizers, and build biologically diverse agriculture. We offer organic cotton options across our apparel collection.
Plastic-free
Due to the long time it takes for plastics to biodegrade, we avoid using them in our products wherever possible. Where this isn't practicable, we aim to use environmentally friendly plastics, such as biodegradable OPP bags as well as plastic bags and bubble wrap that can be recycled at special collection points.
Recycled content
We always choose products with the highest possible recycled content to include in our eco friendly ranges.
Sustainable supply chain
In addition to our own internal measures, we are continually working in partnership with our global network to improve the sustainability of both our products and services.
As part of our rigorous procurement processes, we screen our suppliers for compliance with both fair labour and sustainability standards. We look to partner where possible with suppliers who are ISO 14001, ISO 24000 or ISO 26000 compliant. We also actively seek to work with labs who use renewable energy over standard grid electricity.
As a minimum, all our partners must adhere to anti child labour and anti forced labour regulations, as well as providing traceability for all core raw materials.
Our sustainability action plan
Sustainability is at the core of our business, and we operate our own management system to control and mitigate our environmental impacts. Our action plan highlights a number of objectives which we track our performance against.
This includes measures to:
Improve the energy efficiency of our production facilities: this includes utilising energy energy efficient IT, energy efficient appliances & lighting, plus generating solar power on site at our production facilities.
Reduce both potable and non-potable water consumption: by installing tap aerators and hippos at all production facilities, and consuming only tap not bottled water.
Reduce materials usage: choosing locally sourced, recycled and reusable goods where practicable, as well as committing to digital only marketing resources, plus applying principles of Lean manufacturing across our production facilities.
Reduce transport carbon emissions: for our customers, by printing as local to the end consumer as possible, and for our staff — by encouraging the use of environmentally friendly transport (Cycle to Work scheme & subsidised transport in place), and off-setting any staff transport carbon impacts.
Reduce waste to landfill: waste is minimised and recycled wherever possible.
Support fair trade by purchasing only Fair Trade certified consumables across all our infrastructure.
Promote ethical procurement: by making ethical and sustainability factors key criteria in our selection of suppliers.
Both environmentally & socially responsible
We are transparent with all that we do to manage both our Sustainability and Corporate & Social Responsibility, and our policies are accessible to all.
For more information on any of our activities you can contact our business sustainability team.