Photo book maker
Provide your customers with a full service photo book retail experience using our free software.
Supported in dozens of countries, our photo book platform enables you to sell photo books as part of your website or app. It's a one-stop-shop, handling everything from design to global printing and fulfilment.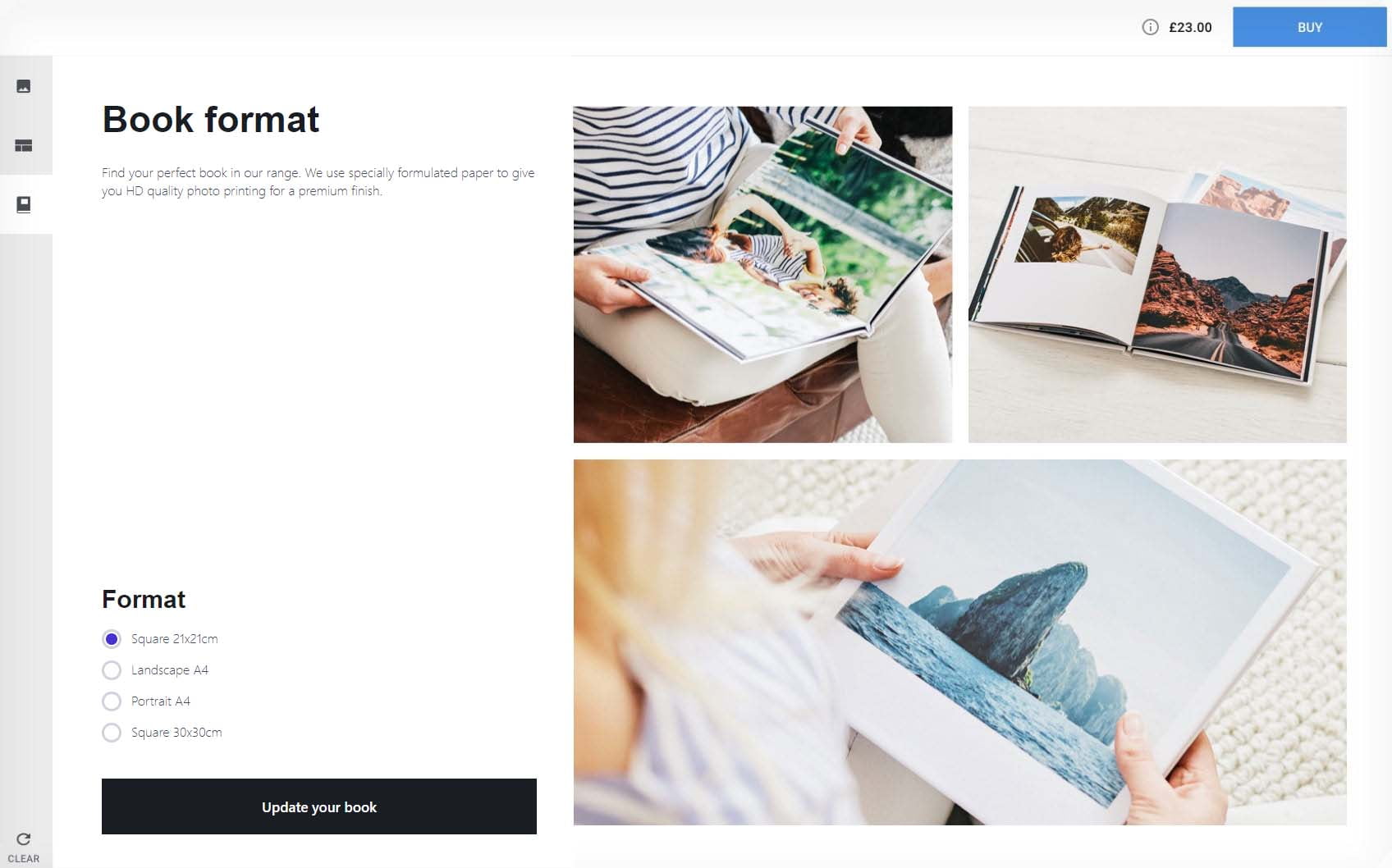 Import imagery
All photo book creation begins with image uploads. Our photo book builder allows customers to automatically pull images from their social feeds and devices.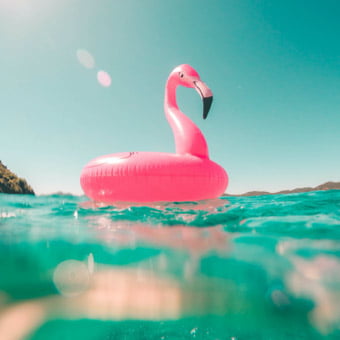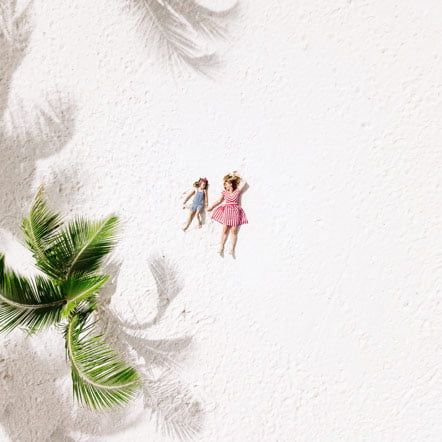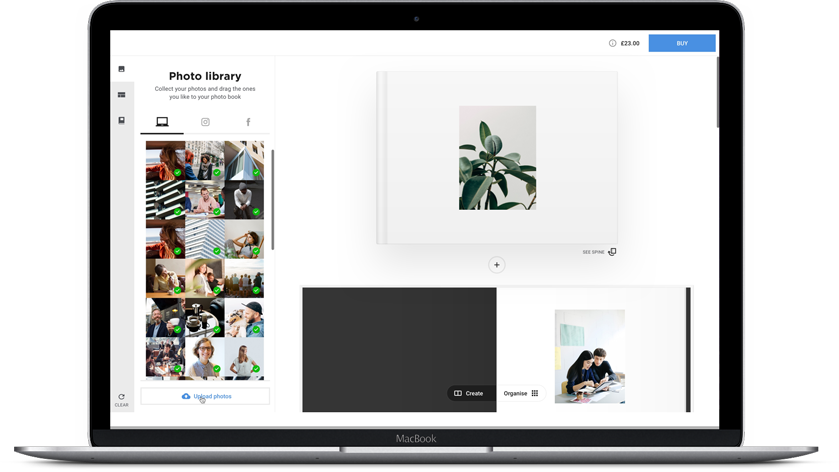 Easy-to-use interface
Selling photo books has historically been complicated. Our software makes it easy. The designer is simple and intuitive; making it easy for customers to turn their photos into beautiful books.
Flexible layouts
The consumer journey has been optimised to maximise conversions - guiding your customers through the process - whether uploading images, editing content or completing their purchase.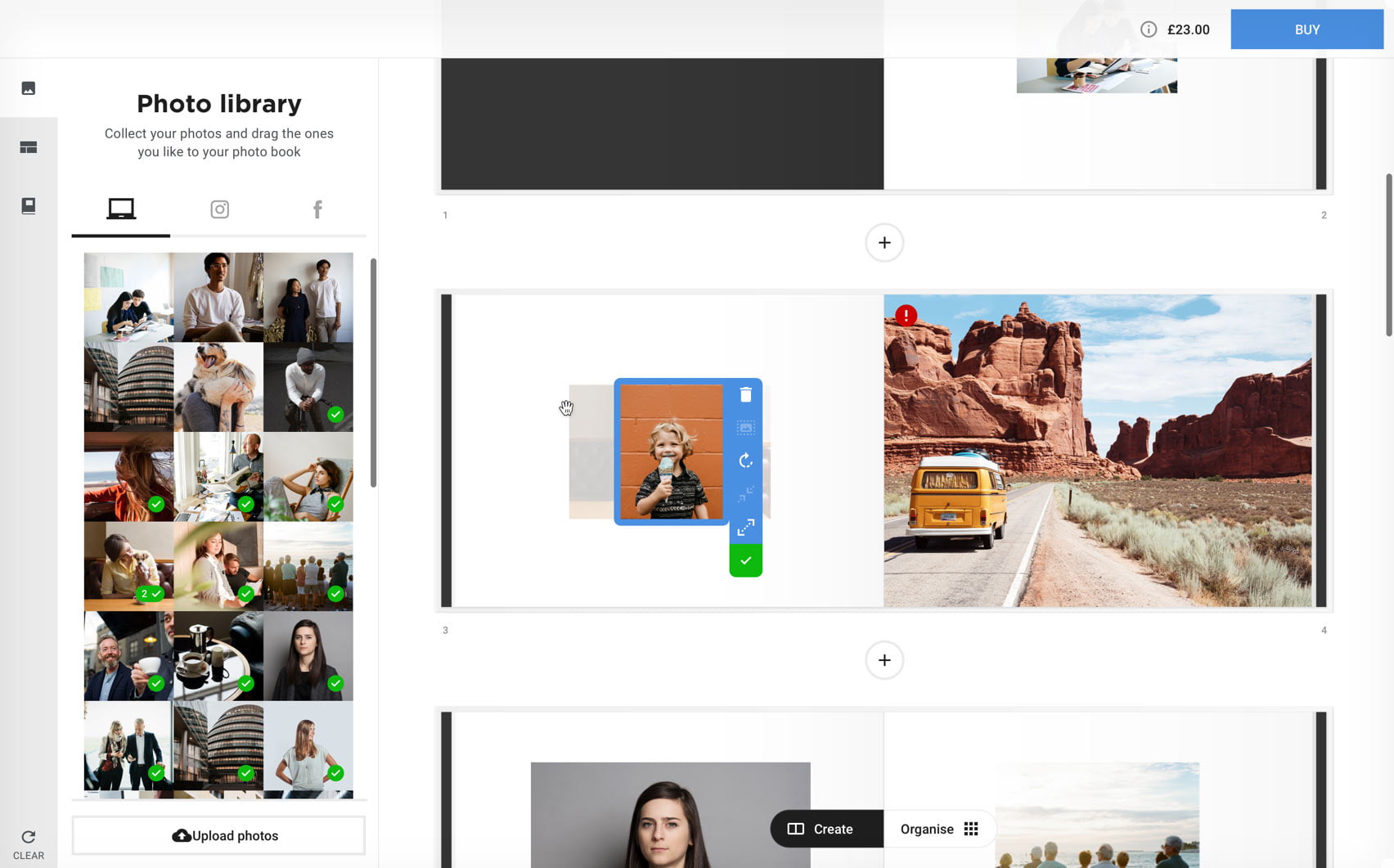 Intuitive, quick and simple
The simple user journey guides your customer through the entire process - uploading images, editing and formatting through to making a purchase.
Premium quality
Our print API is integrated with the world's best photobook manufacturers. Providing identical materials, sizes and finishing options no matter where in the world your order is created.