Etsy print on demand fulfilment made easy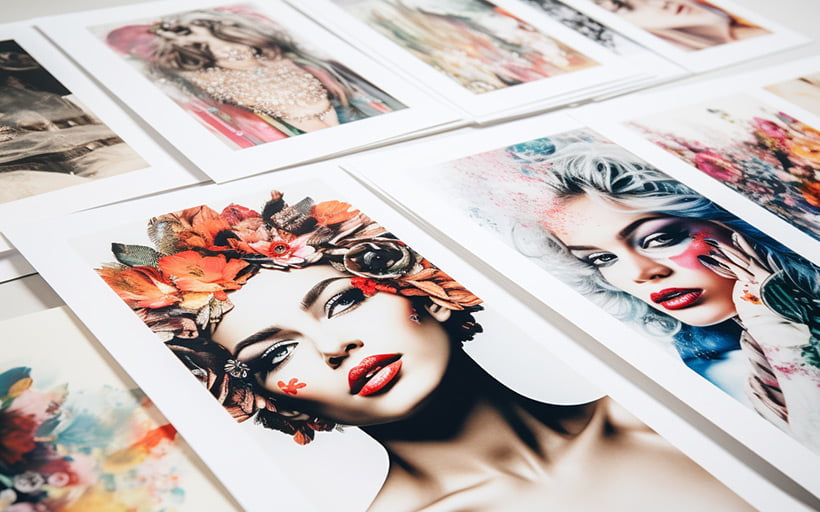 Tags
Interested in joining the world's leading print on demand platform?
Exciting news! We've just released our brand-new Etsy fulfilment solution, and it's a game-changer for Etsy print on demand sellers.
If you clicked on this blog post because you're looking for an Etsy dropshipping provider, you couldn't have found us at a better time. And if you're an existing Prodigi merchant, tired of manually inputting your orders, then running your business just got a whole lot easier.
Designed to simplify Etsy order fulfilment, we've developed our software to automatically route Etsy orders for our print on demand products to Prodigi, completely eliminating the need to send them to us individually or in bulk. Simply connect your Etsy store to Prodigi, tell us which products you want us to fulfil, then sit back and wait for orders to appear in your Prodigi dashboard.
You'll be notified when new orders come in, and order status updates will feed directly into your Etsy account to save you from having to sign into your dashboard for information on where your orders are. We're also working on creating an image library where you can save all of your artwork, which will mean no more re-uploading the same design. Good stuff, right?
While this solution helps remove a number of pain points previously associated with sending us your Etsy orders, we still have some work left to do before our print on demand Etsy app is ready. Thanks for bearing with us — we promise it'll be worth the wait! In the meantime though, keep scrolling for more details on all the benefits of our print on demand Etsy fulfilment solution and how to integrate your Etsy store with Prodigi.
Etsy fulfilment made easy
As some of you will already be aware, submitting Etsy print on demand orders to our global print network for fulfilment has, up until now, been a manual process. Merchants would either have to place orders individually through our manual order form or send orders to us in bulk by exporting their orders from Etsy and importing them into our CSV importer. So, what are the advantages of our Etsy dropshipping solution?
1. Automated order flow
One of the biggest advantages is the ability to automate the flow of your Etsy orders, saving you time and effort. Automating your orders also means no more manually downloading data from Etsy to reupload to your Prodigi dashboard, in turn reducing the risk of human error and preventing delayed dispatch times.
2. Flexible fulfilment options
Our Etsy dropshipping solution is all about fulfilment on your terms. After connecting your Etsy store to Prodigi, you can then choose which products you'd like us to fulfil. If you want us to fulfil all of the products in your store, then you don't need to take any further action. If you only want us to fulfil select products from your store, then you can tell us which ones by enabling the 'Fulfilled by Prodigi' toggle.
3. Order notification alerts
You'll be notified each time you receive a new order, with the notification appearing in both your Etsy and Prodigi accounts. You can choose to either ignore the notification – which will appear on the main menu in your Prodigi dashboard next to 'Orders' – or click on it to complete your order. If you choose to complete it, you'll be redirected to a page where you can upload and edit your image, choose a product and check the delivery details are correct. Once all the order details are confirmed, we'll get started on fulfilment.
4. Automated order updates
While we're working on fulfilling your order, order status updates, including when your order ships, will be automatically sent to your Etsy account for both you and your customers to see — no logging in to your dashboard required. Depending on the shipping service used, we'll also pass on any relevant tracking details as and when they're made available.
Sync your Etsy orders with Prodigi
So, we've covered all the exciting features of our Etsy fulfilment solution, but how does it all work? Read on for a quick, step-by-step explanation. For more information, check out our Etsy fulfilment user guide, or head on over to our Etsy FAQs to get the answers to our most frequently asked questions.
Connect your store

Select Sales channels from the menu on the left-hand side
Click Connect on the Etsy tile
Wait until you receive an email from us confirming your Etsy store connection before completing step two (how quickly we're able to connect your store depends on how many products you have)

Configure your products

Upon receiving your Etsy store connection confirmation email, log in to your dashboard
Select Sales channels from the menu on the left-hand side
Click Configure on your new Etsy store connection
Ensure 'Fulfilled by Prodigi' is selected for any products that you'd like us to fulfil

Complete your order

Upon receiving an order notification alert, log in to your dashboard
Select Orders from the menu on the left-hand side
Click on the new order, or filter by 'Requires attention' to view all of your new orders
Choose your product, upload your image(s) and check your shipping information is correct
Click Submit, then leave the rest to us
We're working hard on putting the finishing touches to our print on demand Etsy app, which will support fully automated order processing, and will let you know as soon as it's available. But for now, we'd love to hear what you think of our new Etsy fulfilment solution, so feel free to send any feedback to support@prodigi.com. We hope it helps you streamline your Etsy business and improve your customers' experience.
Searching for an Etsy dropshipping solution? We've got you covered. Sign up to Prodigi to automate the flow of your Etsy print on demand orders.