Introducing our Etsy dropshipping integration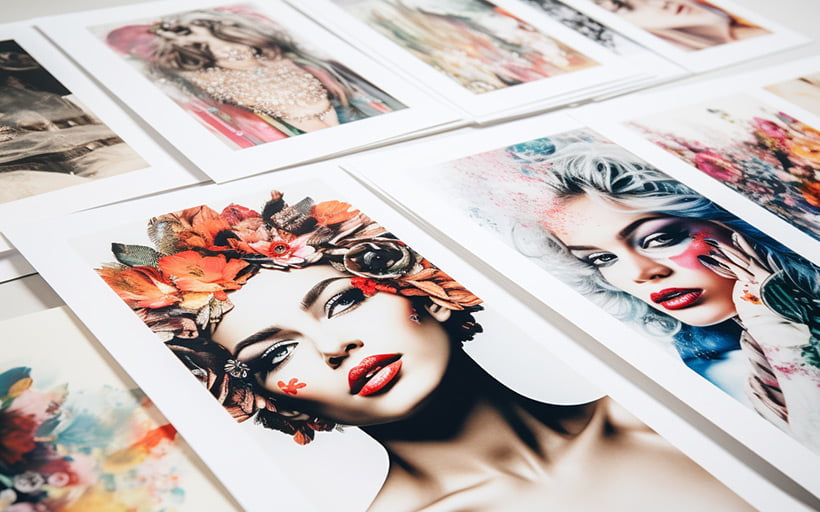 21 April 2023
Updated 18 July 2023
Interested in joining the world's leading print on demand platform?
The update Etsy sellers everywhere have been waiting for: our Etsy fulfilment solution has officially arrived, and it's a total game-changer.
If you clicked on this blog post because you're looking for an Etsy dropshipping provider, you couldn't have found us at a better time. And if you're an existing Prodigi merchant, tired of manually inputting your orders, then running your business just got a whole lot easier.
Automated for seamless, hands-off order processing, our Etsy integration automatically routes orders for our print on demand products to our global print network, completely eliminating the need to send them to us manually. Simply connect your Etsy store to Prodigi, tell us which products you want us to fulfil, then sit back and leave the rest to us. We'll print, pack and ship your orders on demand, leaving you to focus on the important stuff, like creating more custom products to sell in your store.
Order status updates will feed directly into your Etsy account to save you from having to sign into your Prodigi dashboard for information on where your orders are, and there's even an image library where you can save all of your artwork. Good stuff, right?
Etsy dropshipping made easy
As some of you will already be aware, submitting Etsy print on demand orders to our global print network for fulfilment has, up until now, been a manual process. Merchants would either have to place orders individually through our manual order form or send orders to us in bulk by exporting their orders from Etsy and importing them into our CSV importer. So, what are the advantages of our Etsy dropshipping solution?
1. Full access to our print on demand products
Our Etsy integration gives you full access to our entire product portfolio of print on demand products, enabling you to expand your product offering and appeal to a more diverse range of customers – no inventory, set-up costs or minimum orders required.
2. Free image library
Our image library allows you to save and organise your images, providing a streamlined ordering experience. Compatible with any device, it gives you the flexibility to place orders on the go, offers unlimited storage space and enables you to efficiently manage your designs in one single location.
3. Automatic order processing
One of the biggest advantages is the ability to automate the fulfilment of your Etsy orders, saving you time and effort. Automating your orders also means no more manually downloading data from Etsy to reupload to your Prodigi dashboard, in turn reducing the risk of human error and preventing delayed dispatch times.
4. Flexible fulfilment options
Our Etsy dropshipping solution is all about fulfilment on your terms. After connecting your Etsy store to Prodigi, you can then choose which products you'd like us to fulfil. Select a product and upload your artwork to enable automatic fulfilment, or leave these assets blank for personalising or reviewing when an order is placed.
5. Order status updates
While we're working on fulfilling your order, order status updates will be automatically sent to both you and your customers – no logging in to your Prodigi dashboard required. Depending on the shipping service used, we'll also pass on any relevant tracking details as and when they're made available.
Automate your Etsy orders with Prodigi
So, we've covered all the exciting features of our Etsy integration, but how does it all work? Read on for a step-by-step explanation. Alternatively, you can check out our Etsy integration user guide, or head on over to our Etsy FAQs to get the answers to our most frequently asked questions.
1. Connect your store
Select Sales channels from the menu on the left-hand side
Click Connect on the Etsy tile
Wait until you receive an email from us confirming your Etsy store connection before moving on to the next step – how quickly we're able to connect your store depends on how many products you have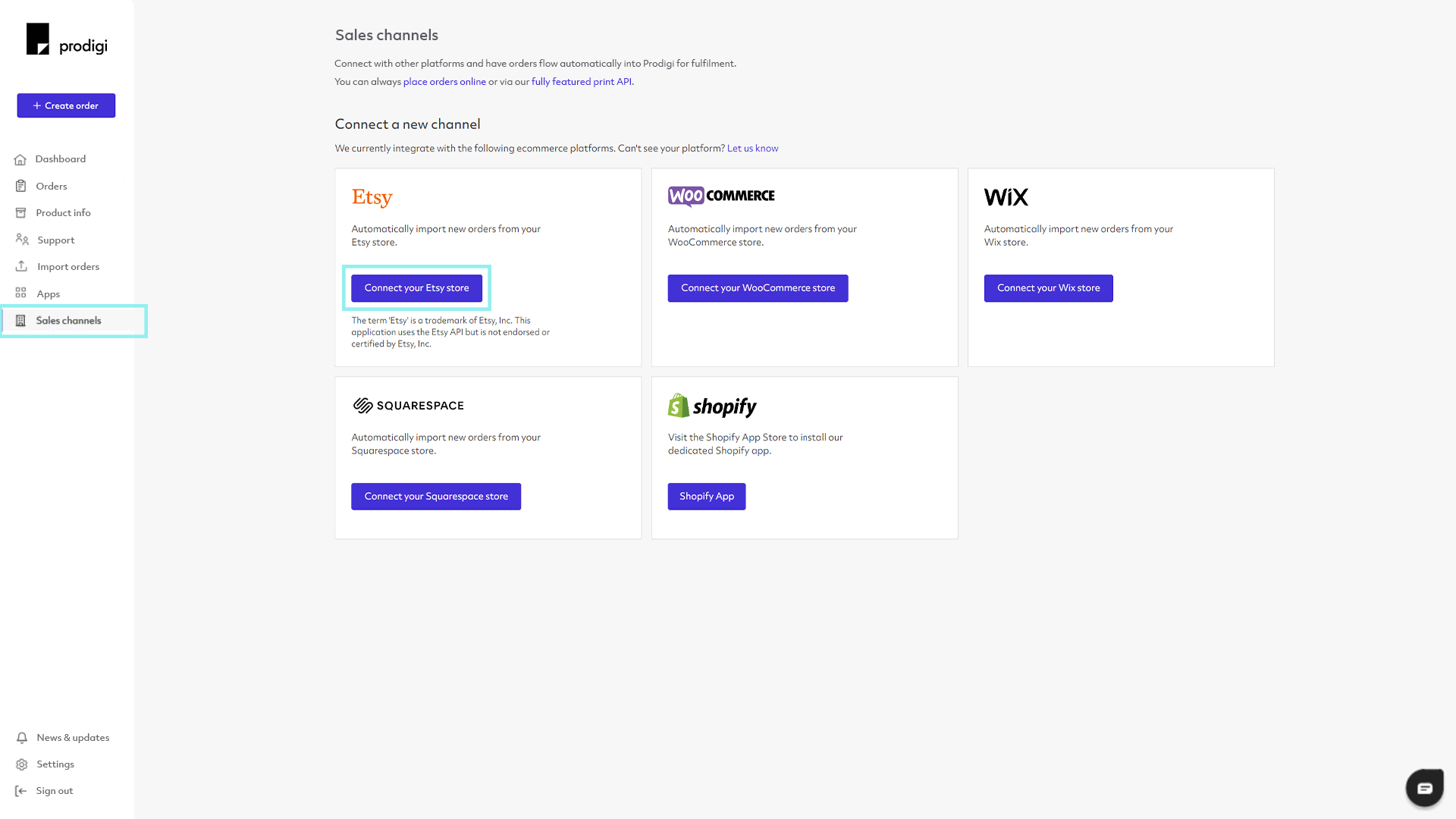 2. Configure your products
Upon receiving your Etsy store connection confirmation email, log in to your dashboard
Select Sales channels from the menu on the left-hand side
Click Configure on your new Etsy store connection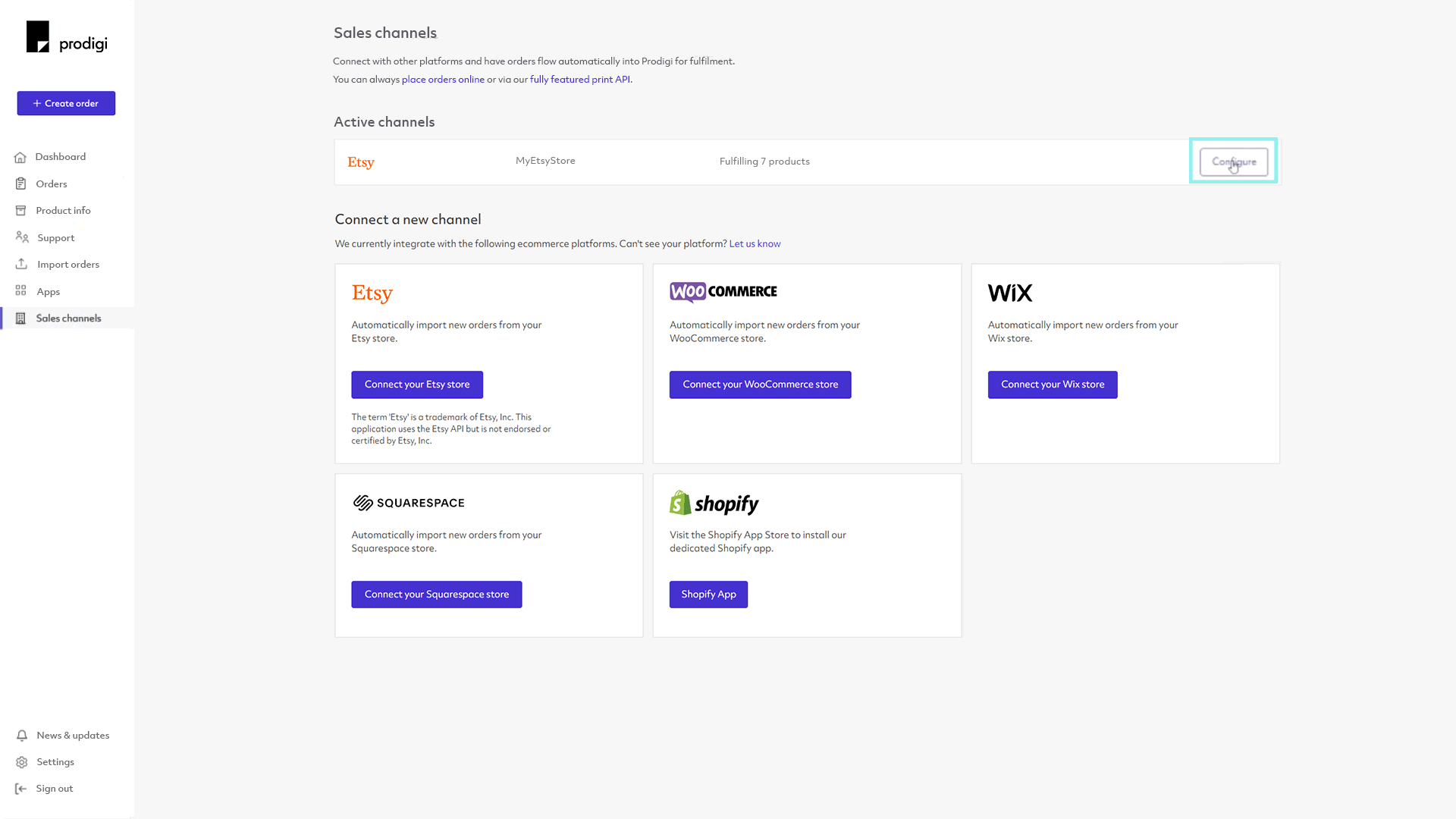 For any products that you'd like us to fulfil, simply activate the purple toggle. Products that are toggled off and greyed out will not be fulfilled by Prodigi
Next to the purple toggle, you'll see the number of available variants for each product, all of which will be automatically enabled by default, i.e. 3 of 3. These can be toggled on or off within the product set up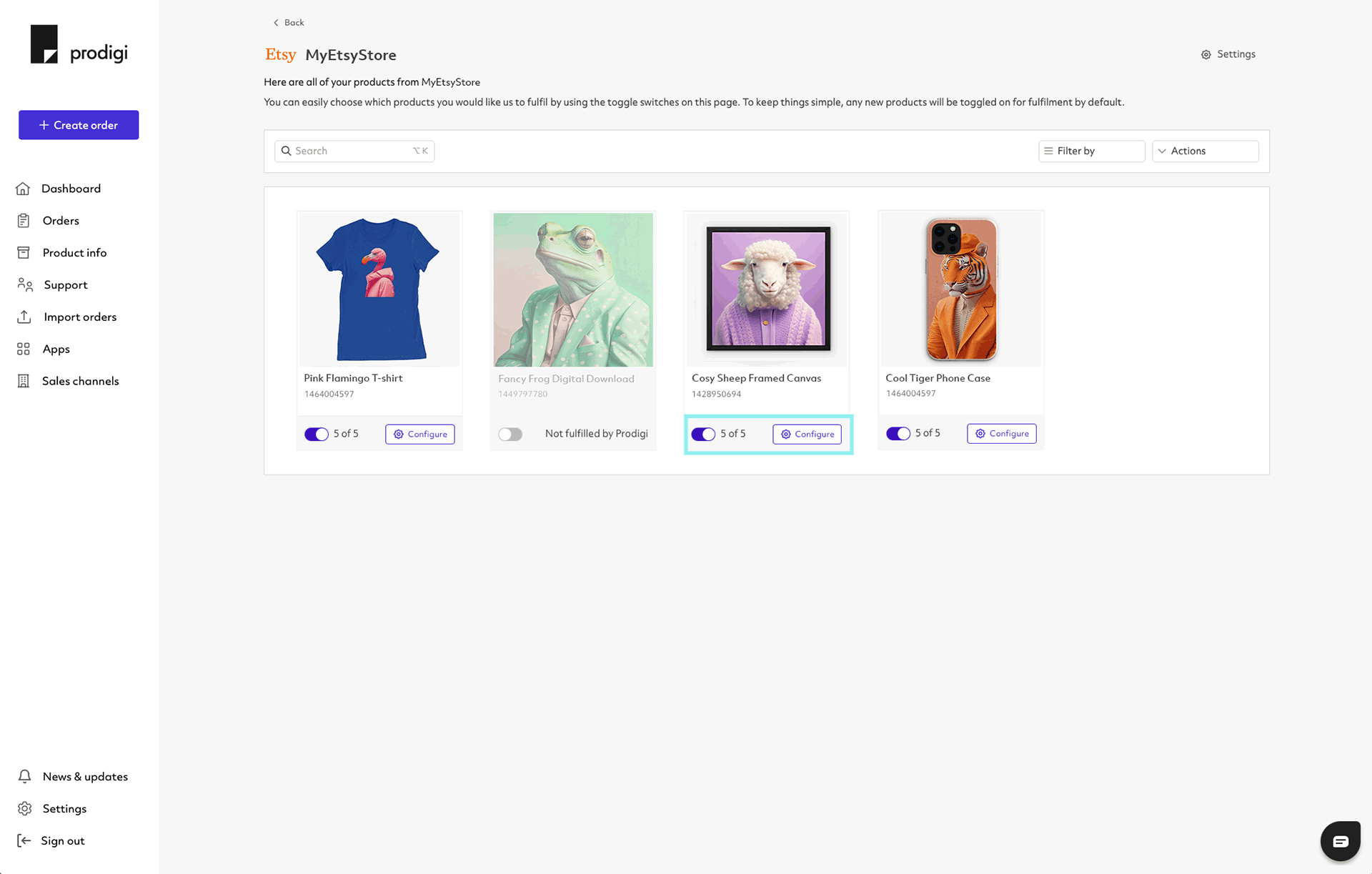 To set up products and variants, click 'Configure' on the relevant product
Ensure variants that you do not want Prodigi to fulfil are toggled off and greyed out
For variants that you do want Prodigi to fulfil, click 'Choose product', search the Prodigi catalogue and select the relevant product. For some products, you'll need to select specific specifications, such as frame colour or finish, as part of this configuration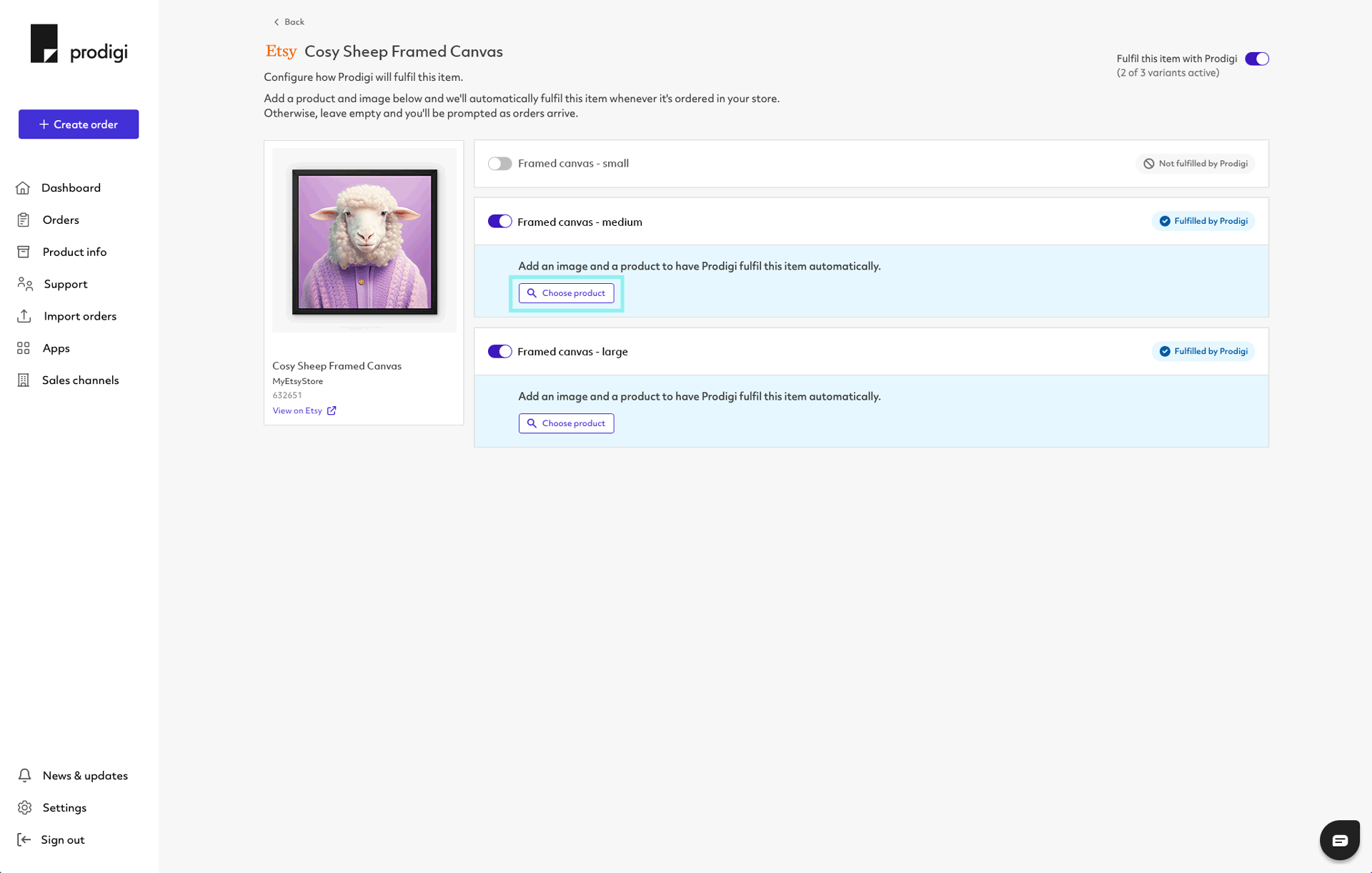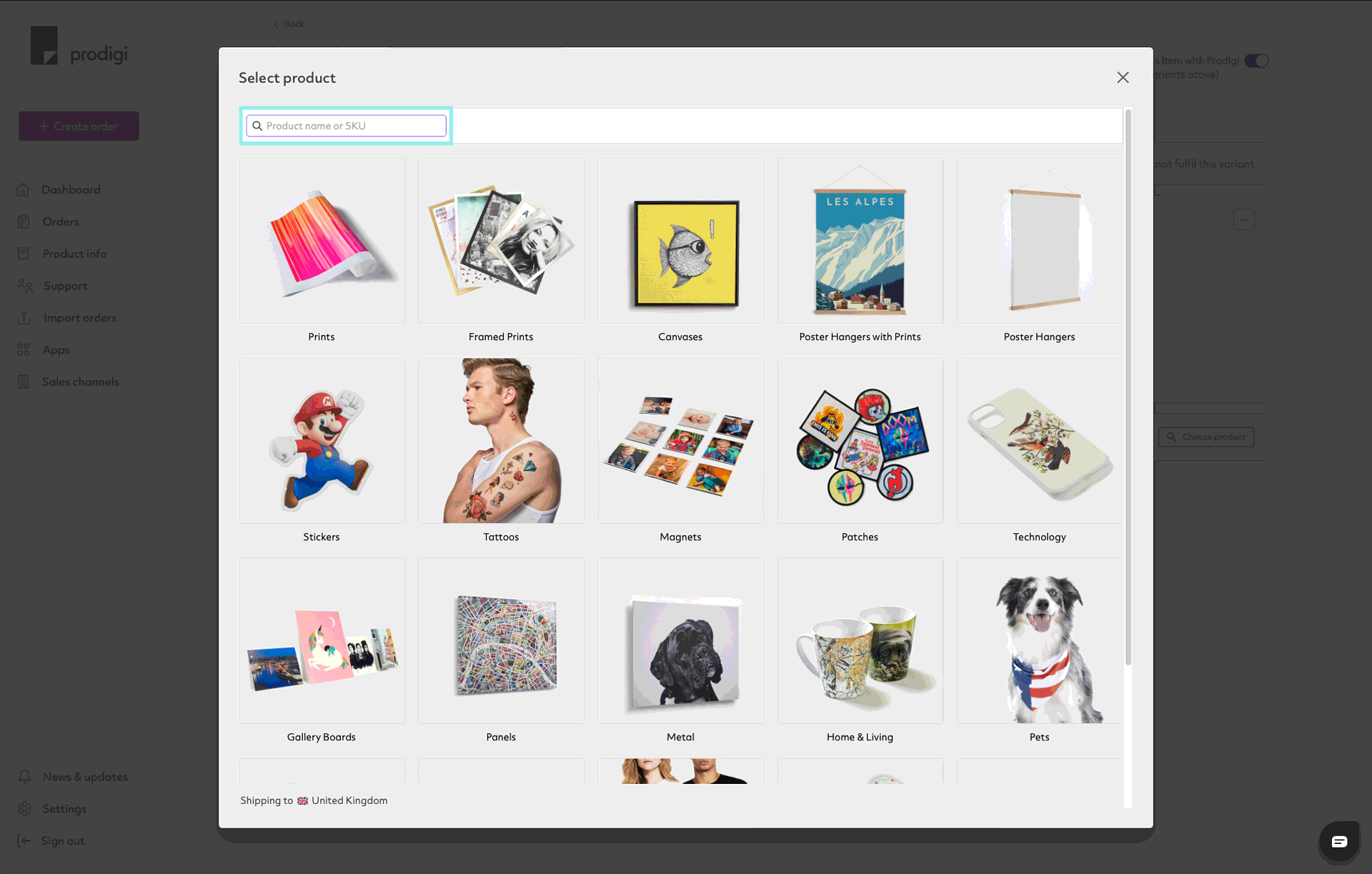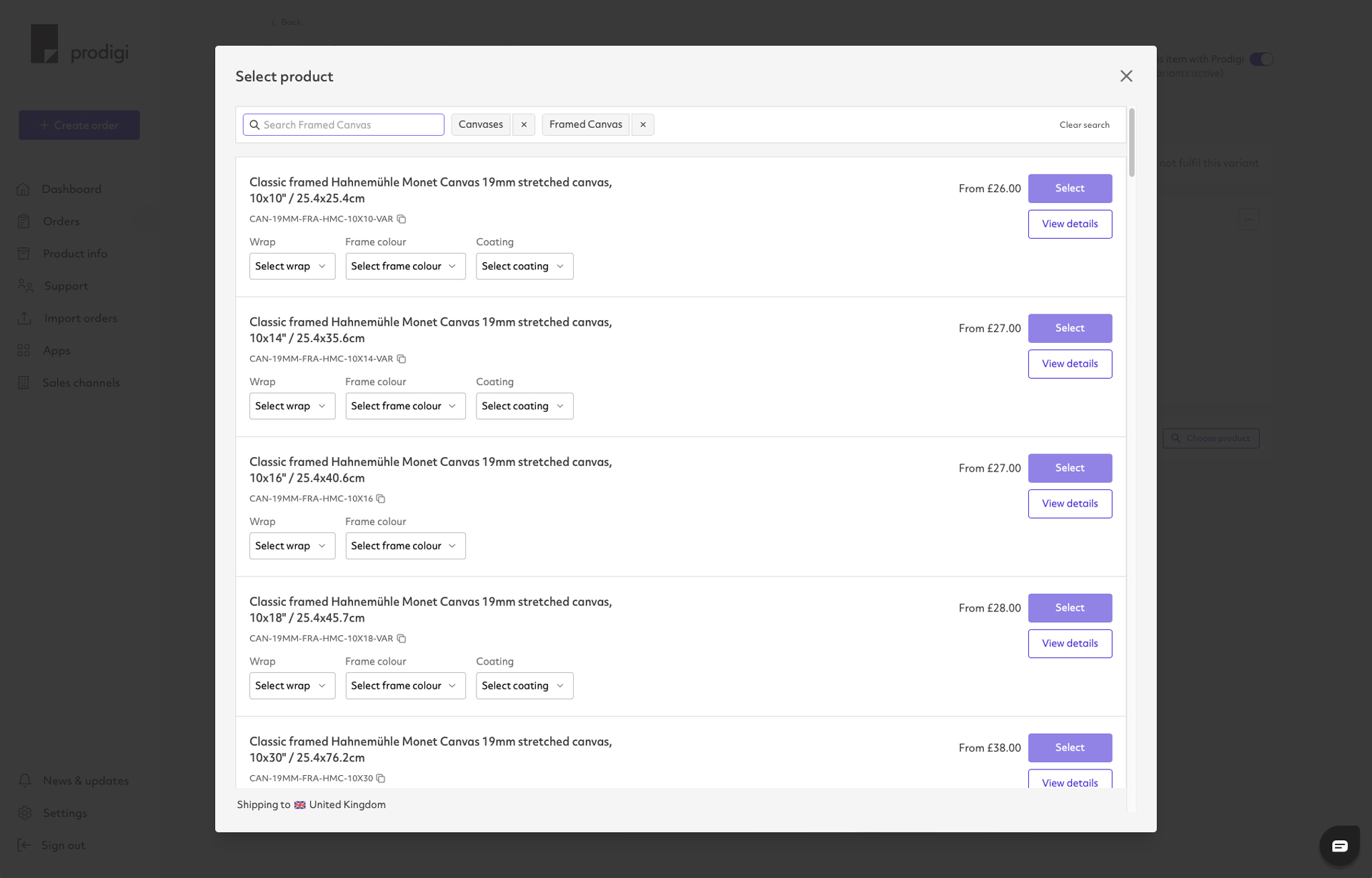 After selecting your product, you can then upload your artwork and click 'Save' to enable fully automatic fulfilment. For orders that require personalisation or manual review, please refer to the section below, titled 'Personalising or reviewing orders'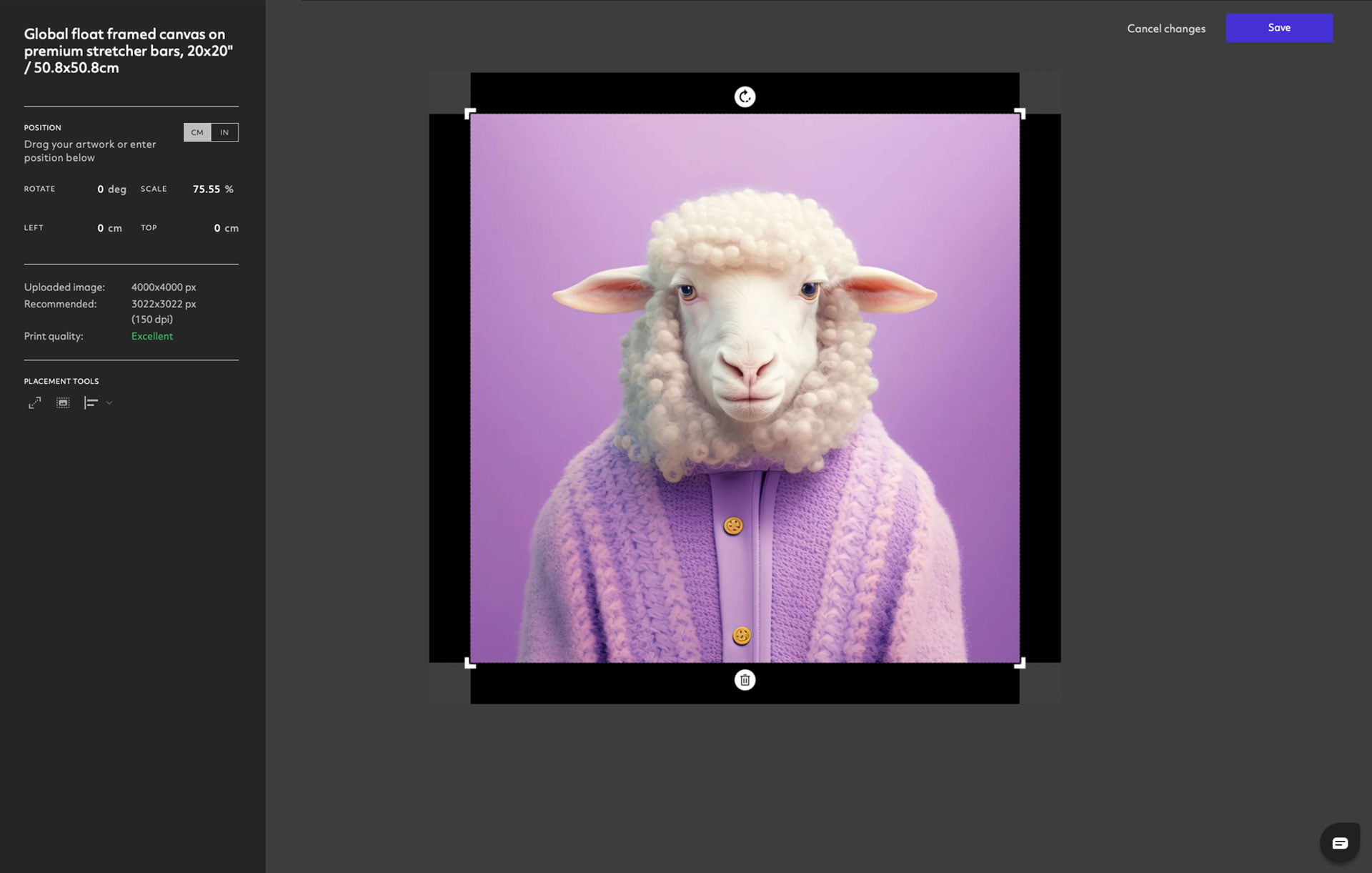 Once you've connected your product and/or uploaded the image for a variant, you can click the three dots on the right-hand side to copy either the selected product or image (or both) to all variants that are toggled on for automatic fulfilment by Prodigi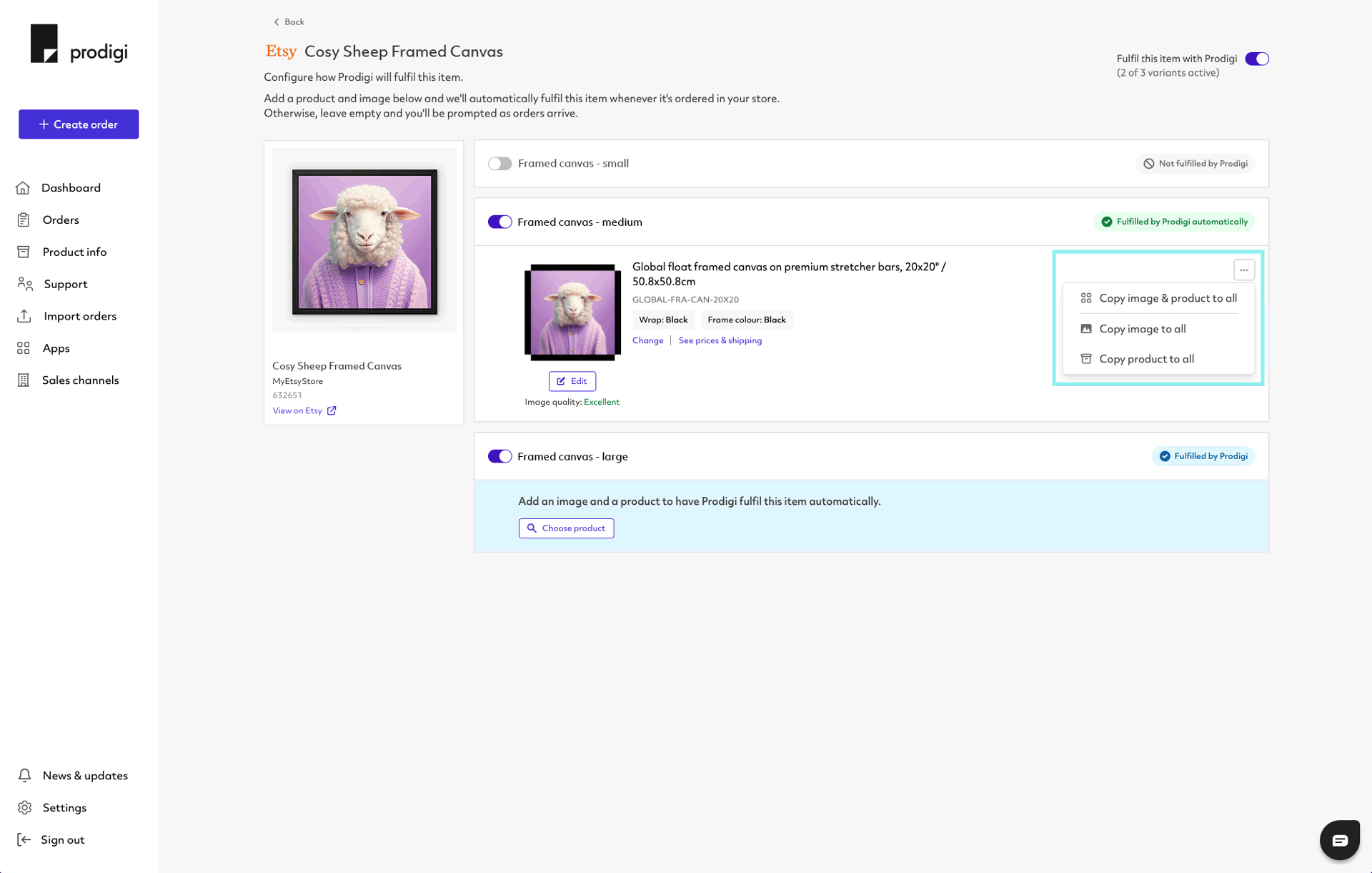 If you do choose to copy the product to all variants, you can then hit 'Change product' and update variant specifications such as size, finish, frame colour, etc.
Orders placed on your Etsy store for products configured for automatic fulfilment will be automatically sent to Prodigi for printing, packing and shipping. Orders set up for automatic fulfilment cannot be cancelled once they've been received
3. Personalise or review your orders
We'll notify you when you receive an order for a product that has not been set up for automatic fulfilment, i.e. a product has been selected but an image hasn't been added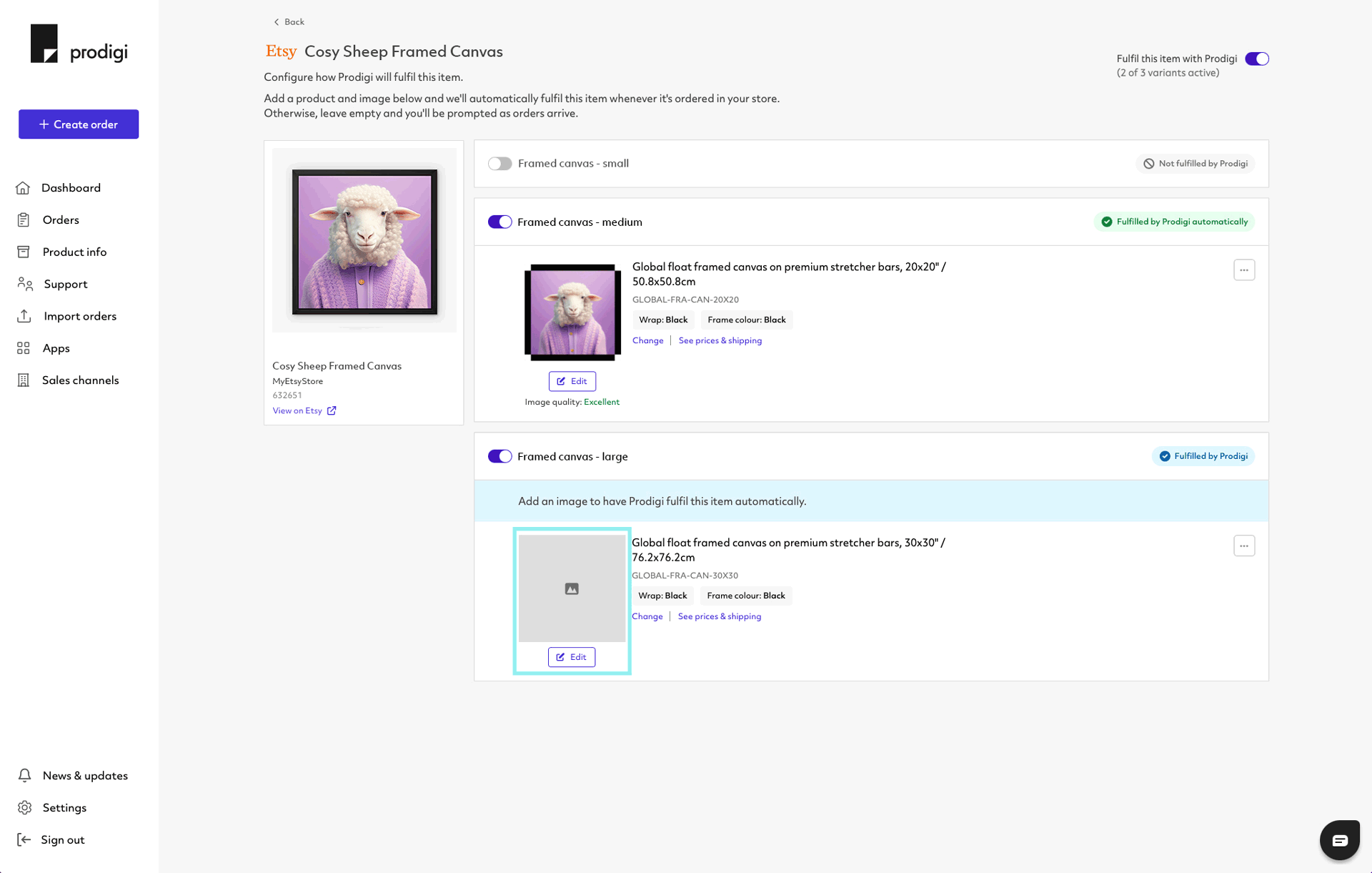 Upon receiving an order notification alert, log in to your dashboard
Select 'Orders' from the menu on the left-hand side
Filter by 'Requires attention' to view any orders that need personalising or reviewing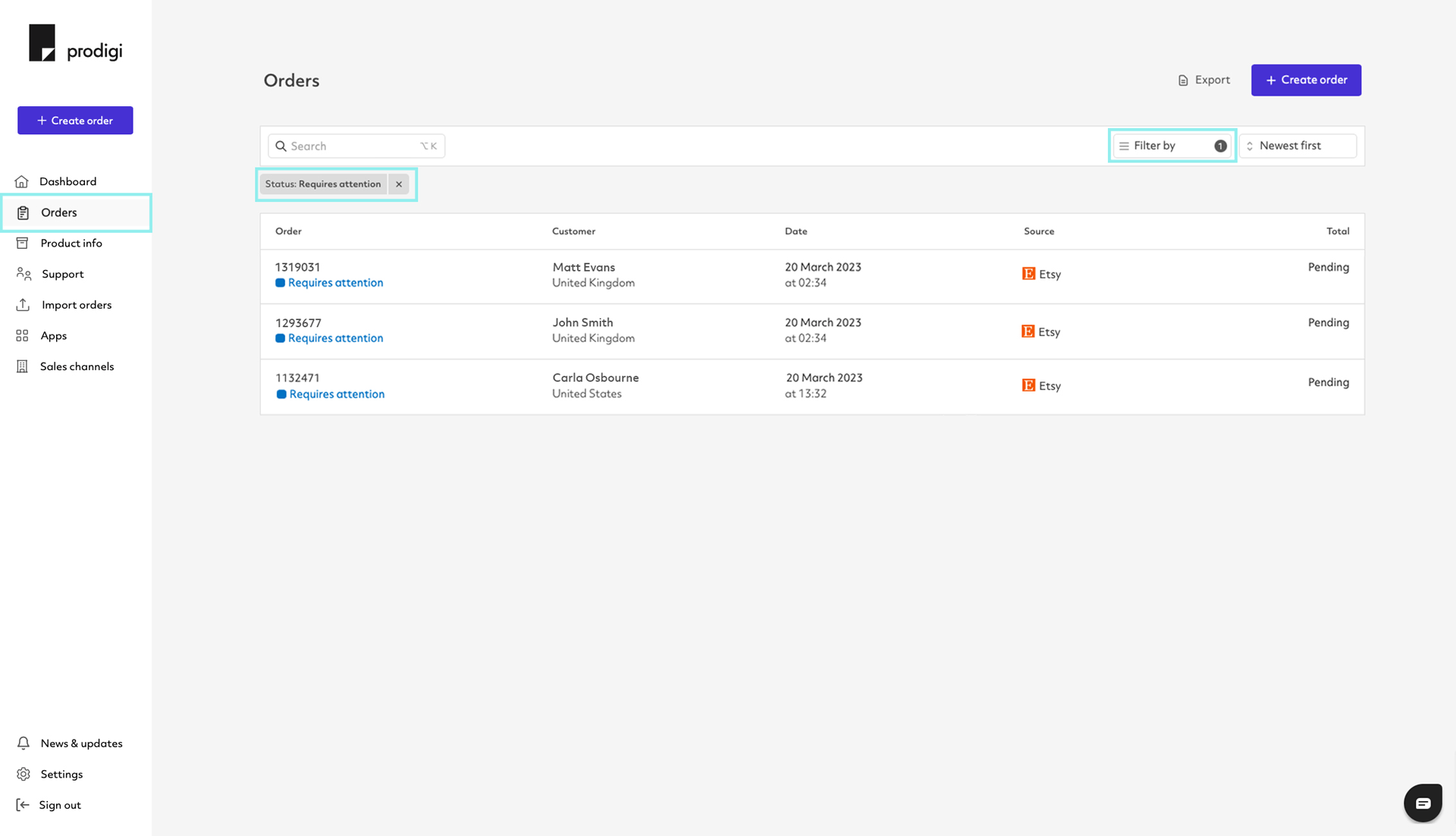 Make any necessary changes or adjustments, such as uploading your custom image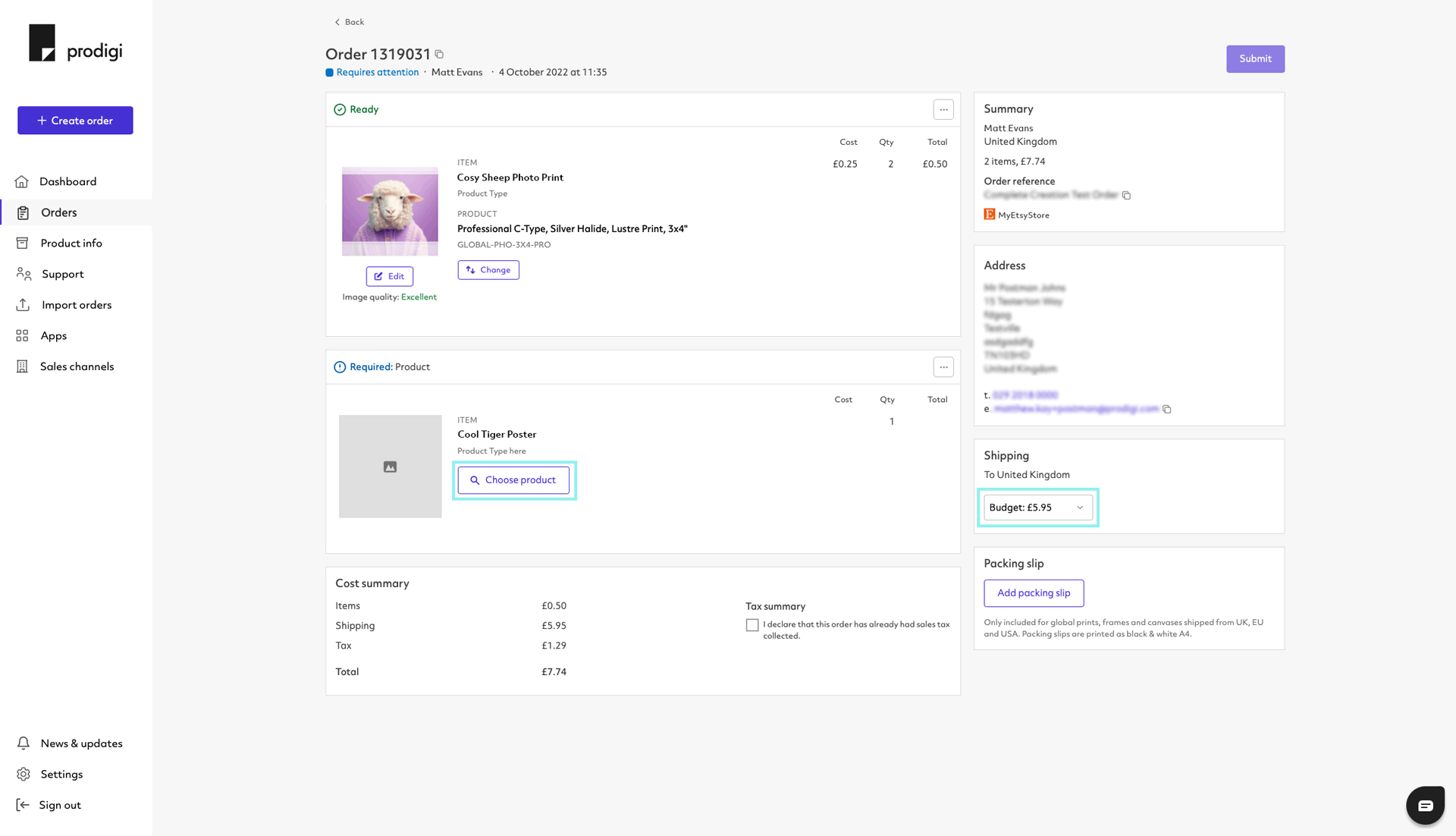 Click 'Submit' to send us your order for fulfilment
We'd love to hear what you think of our new Etsy integration, so feel free to send any feedback to support@prodigi.com. We hope it helps you streamline your Etsy business and improve your customers' experience.
Searching for an Etsy dropshipping solution? We've got you covered. Sign up to Prodigi to automate the flow of your Etsy print on demand orders.