Custom jigsaw puzzles to design and sell online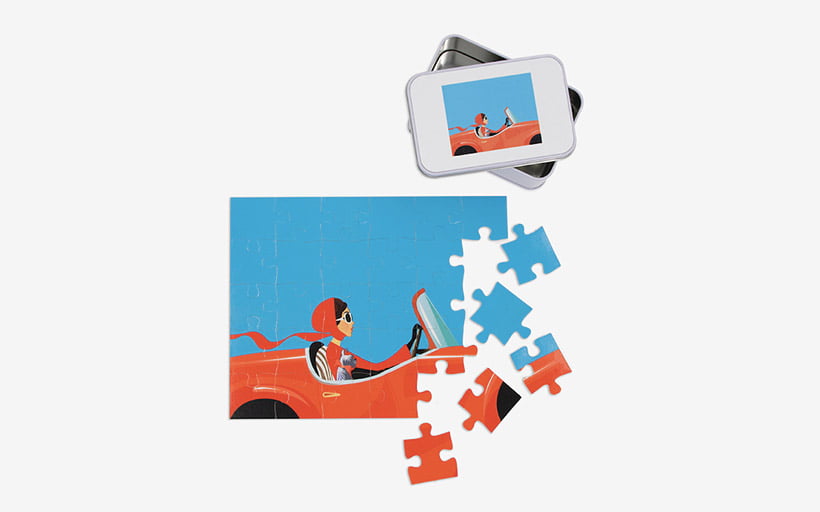 Tags
Interested in joining the world's leading print on demand platform?
Looking for the best custom jigsaw puzzles to design and sell online? You just found them.
Personalised puzzles are fast becoming one of our most-requested print on demand products, to the extent that the recent increase in demand for them initially left us, well, somewhat puzzled. As it turns out, two years' worth of lockdowns have given the jigsaw business a real boost. So much so that gamemaker Ravensburger reported a 370% year-on-year increase in jigsaw puzzle sales in the US at the height of the pandemic, with people swapping climbing the walls for assembling jigsaw puzzles.
That being said, there's never been a better time to break into the jigsaw industry. COVID-19 restrictions might be easing across the globe, but with the jigsaw puzzle market predicted to grow from $689.2mn in 2020 to $765.8mn by 2026, it looks like jigsaw fever is here to stay. Cue our print on demand puzzles…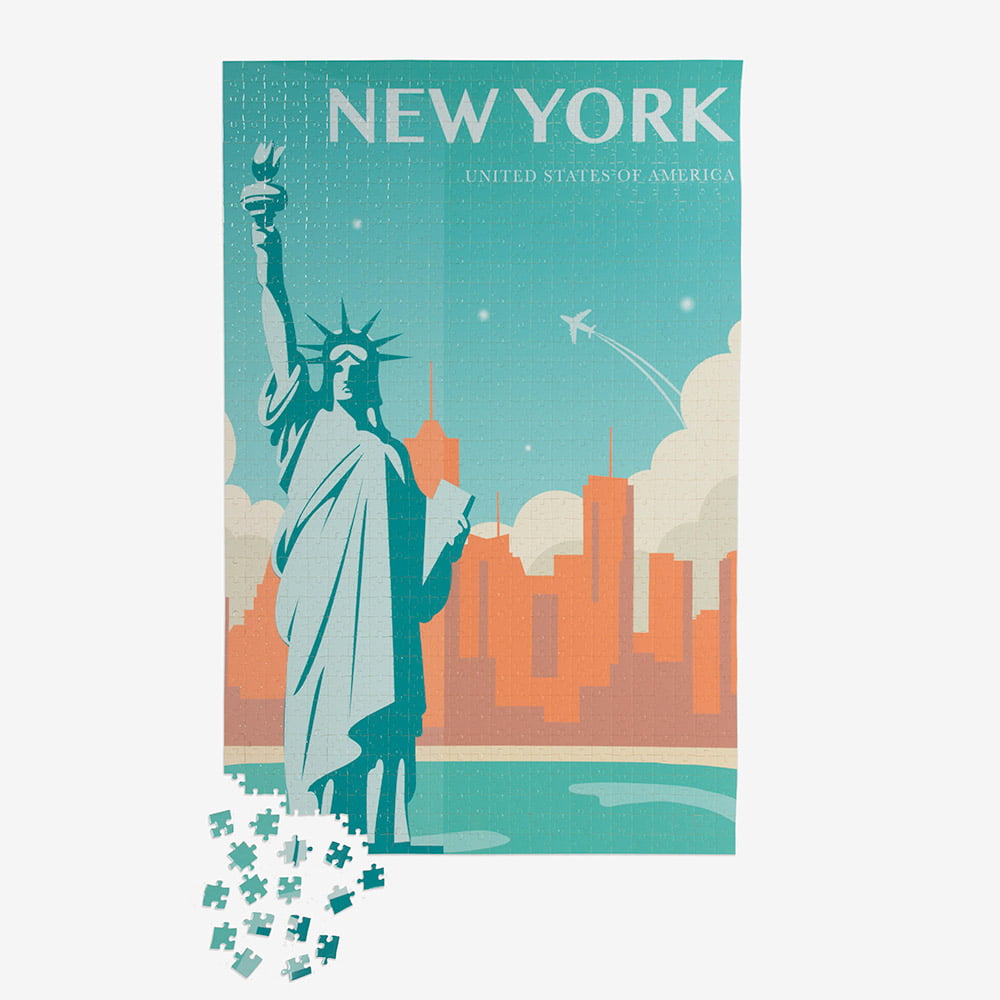 Now live and ready to order through our manual order form *celebratory mini wave*, our jigsaws are made from high-quality pressed paperboard and come in a range of five sizes — from 30 pieces to 1000. Each one is made to order, sealed with a high-gloss varnish and supplied in a premium presentation tin with your custom jigsaw puzzle design recreated on the lid for that final finishing touch. Simply create your free account, add your image, upload the asset to your store and start selling personalised puzzles online today. It's that easy.
And because our print on demand puzzles are fully customisable, you can be as creative as you like — from producing straightforward 30-piece jigsaw designs for beginners to creating 1000-piece puzzles displaying repetitive patterns, colourful mandalas and detailed cityscapes that'll have even the most expert dissectologists (yes, that is a real word) scratching their heads.
To help drum up some inspiration, we've rounded up five of our favourite jigsaw puzzle designs below.
The fun one
In Case Of Emergency Break Glass 200-piece jigsaw puzzle by robynblair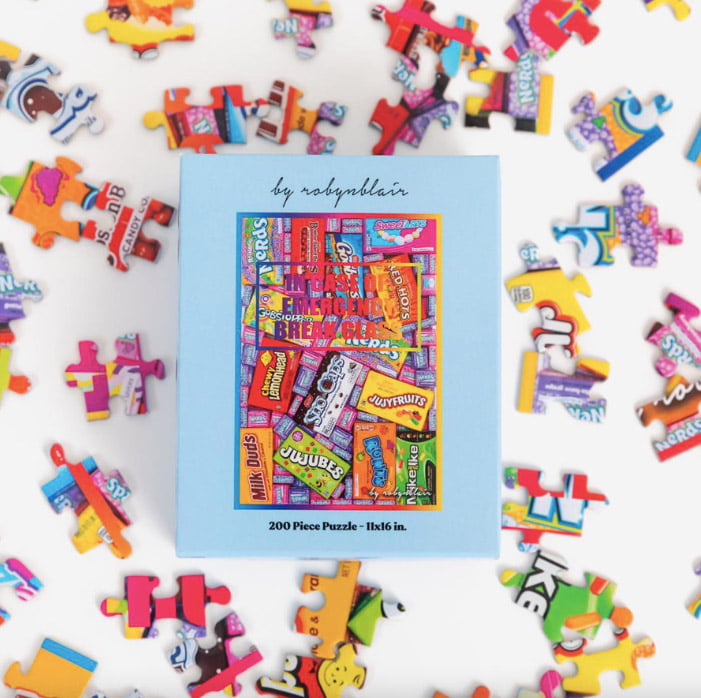 The creation of artist Robyn Blair Davidson, this colourful, candy-themed jigsaw puzzle is proof that jigsaws aren't just for kids and retirees. With its super-Instagrammable aesthetic hitting the Gen-Z/Millennial sweet spot, this type of design is great for bringing in those all-important double taps, shares and, more importantly, sales.
The infuriating one
Black-Hell 1000-piece jigsaw puzzle by Beverly Micro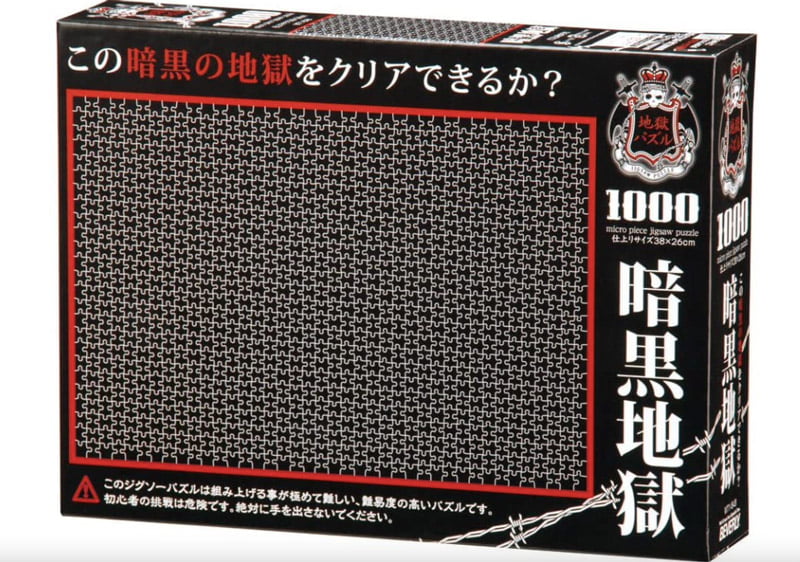 Forget the notorious Baked Bean jigsaw puzzle, this jigsaw is a fresh hell. The aptly named Black-Hell jigsaw puzzle consists of 1000 microscopic, all-black pieces. Described as "a puzzle with high difficulty" (you can say that again), it's perfect for jigsaw enthusiasts looking for the ultimate challenge. Personally, we're getting angry just looking at it.
The arty one
Lips Shaped Puzzle 750-piece jigsaw puzzle by Jonathan Adler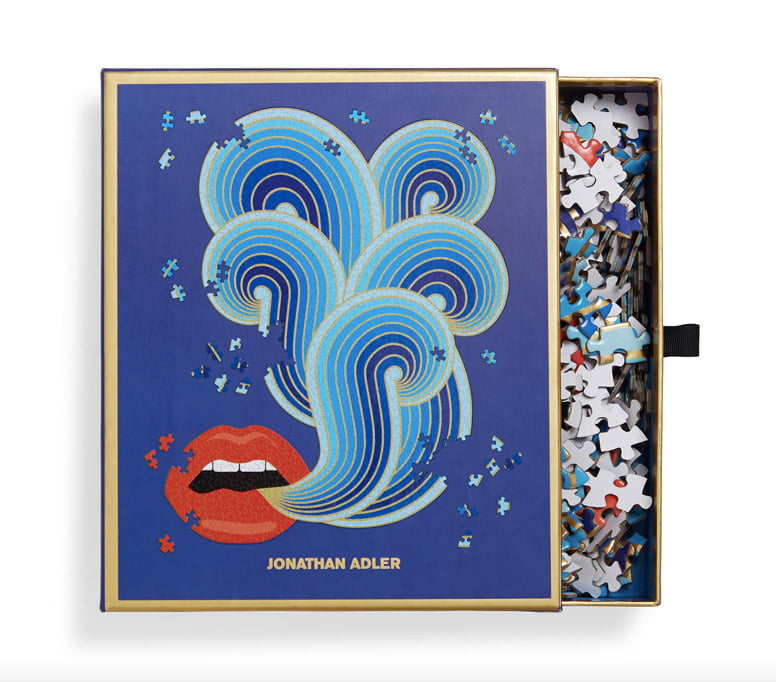 Is it a jigsaw puzzle? Is it a work of art? Serving up some seriously stylish vibes, this Jonathan Adler jigsaw is like something straight out of The Great Gatsby. Even the packaging is slick, with the pieces nestled neatly in a hidden drawer complete with a ribbon pull tab. Whether you choose to actually complete the puzzle or just display the box on your coffee table as a conversational piece is up to you.
The photo one
The Dogs at The Beverly Hills Hotel two-sided 500-piece jigsaw puzzle by Gray Malin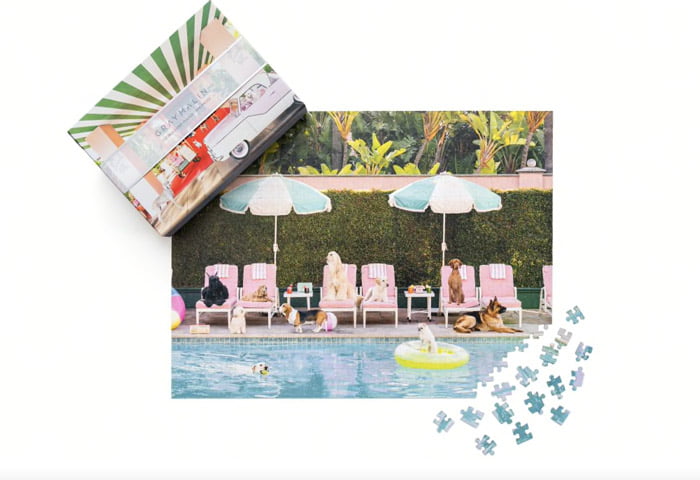 Turning your photos into fine art prints is one way to get your work out there, but turning them into custom jigsaw puzzles can help your images reach a whole new audience. Case in point: this two-sided jigsaw by photographer Gray Malin marketed at both puzzle and fine art photography fans. We love these two designs, which feature a pack of pups vacationing at The Beverly Hills Hotel and sunning it up by the pool. Piña colada, anyone?
The easy one
Puzzle Animal Reserve 54-piece jigsaw puzzle by Kidly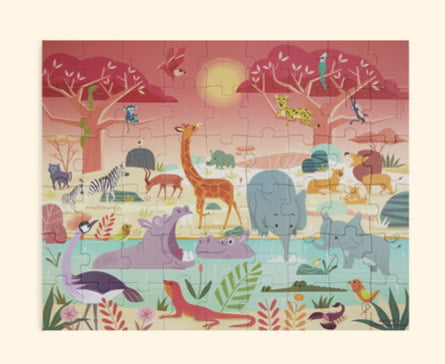 Aka one for the kids. The kind of jigsaw puzzle that's just within our ability range, children's puzzles are always a popular choice for parents browsing online for educational toys. And this jigsaw from kids' store Kidly demonstrates exactly what a great jigsaw puzzle for kids looks like — think bright colours, cute characters and chunky pieces designed to help keep little ones entertained for hours.
Did you know you can get 50% off your first sample order with Prodigi? Sign up for a free account to get your exclusive discount.