Ten business ideas with low investment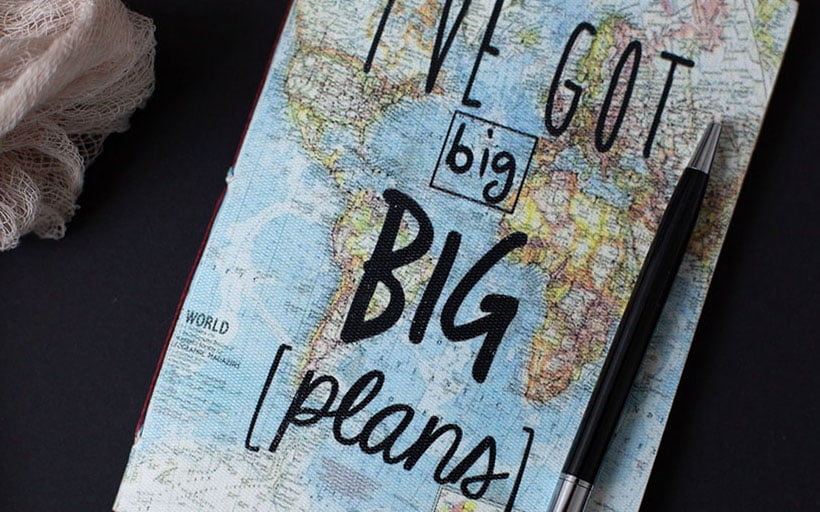 Tags
Interested in joining the world's leading print on demand platform?
In recent years, an entrepreneurial spirit has swept the nation — and there are unprecedented opportunities for people to create businesses from the comfort of their own home.
More than half of businesses registered in the UK are run from their owners' home.
Many of these businesses require minimal up-front investment, which decreases their level of risk on the individual. Arguably — there's never been a better time to start up a startup!
Of course, nothing worth having comes easy. Starting any business requires a huge amount of discipline, sacrifice and hard work.
But if you're willing to commit those things — and don't have a huge amount of capital to invest to get up and running — this article is for you.
Here are 10 business ideas with low investment that you can start yourself.
1. Print on demand merchandise
Custom merchandise is a huge business opportunity. Customising products like t-shirts, hoodies, towels, phone cases and magnets with your own designs and slogans is a great way to tap into various audiences that already exist.
Print on demand is different from traditional merchandising. Traditionally, you'd have to source products, order up-front and risk being stuck with leftover merchandise. With print on demand, your products are simply printed when your customers order them.
You can sell these products in your own online store: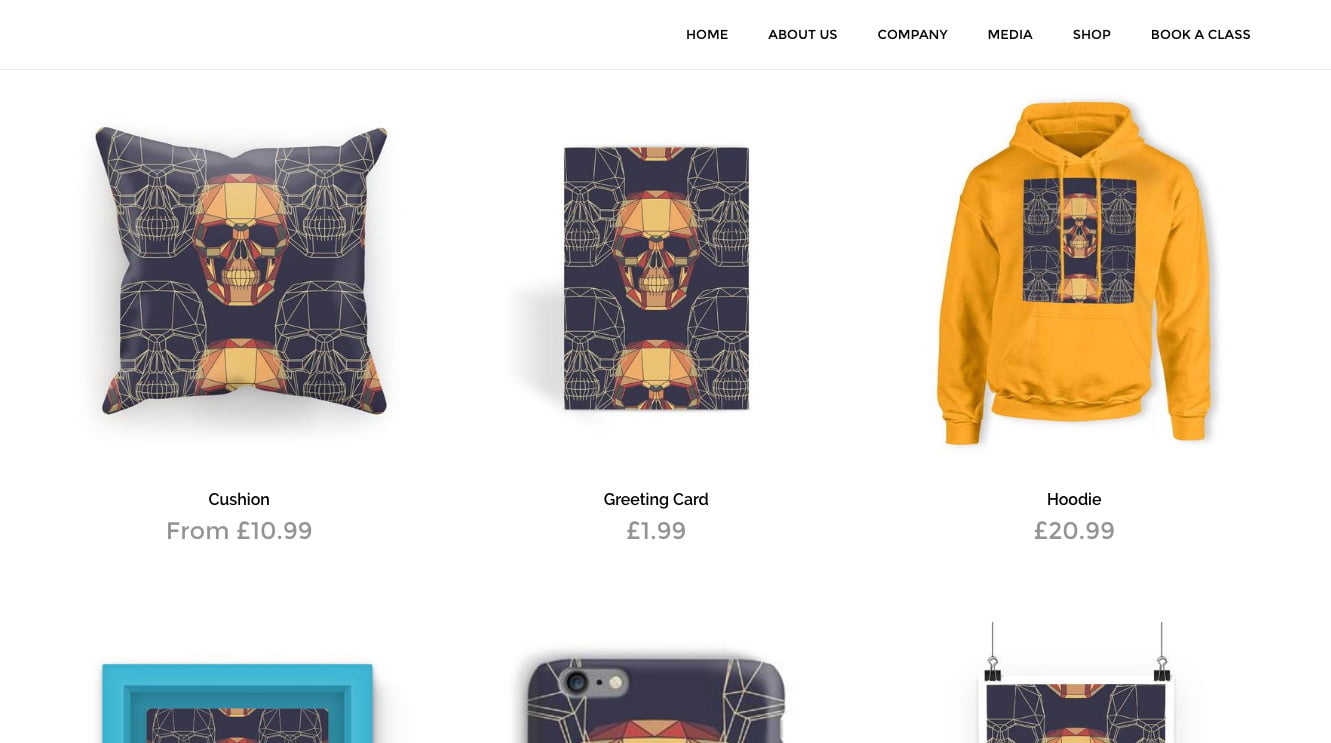 Print on demand gives you flexibility to test out different designs on different products. The only cost you risk to lose is any design or promotional budget.
On top of that, the whole operation is easy and quick. You'll find that most print on demand apps (like Prodigi) will offer integrations for most major ecommerce platforms (like Shopify and BigCommerce), and you can be up and running in no time! Of course, the hard work lies in connecting these products with your audience, which is as rewarding and lucrative as it is challenging and difficult.
2. Dropshipping
Dropshipping is a retail fulfillment method that doesn't require you to hold any stock. The items are purchased from a third party, which then ships directly to your customer. In other words you never see or handle the product, but you do see the benefits.
You get to skip a lot of steps in the process such as:
Managing and paying for a warehouse
Packing and shipping orders
Tracking inventory
Handling returns
Managing stock levels
Many successful dropshipping businesses are run from people's homes, and expenses are low, especially when you're just starting out.
As you grow, expenses may increase, but that's to be expected and they'll most likely still be lower than traditional retail business outgoings.
Around 22-33% of online retailers have adopted dropshipping as their primary business model. But because dropshipping is so easy to do, the market has become increasingly crowded.
So do your research; pick a product that has enough demand, with plenty of available suppliers — and check out your competition to see who else is operating in your niche.
Using Shopify and Oberlo is a good place to begin, for ease of use and set-up. Oberlo has a range of products to choose from, all of which are available for dropshipping. The fact that these products are so readily available and easy to get started with, does increase the competitiveness of the market. But if you're looking for a solid foundation from which to start, this is definitely worth exploring.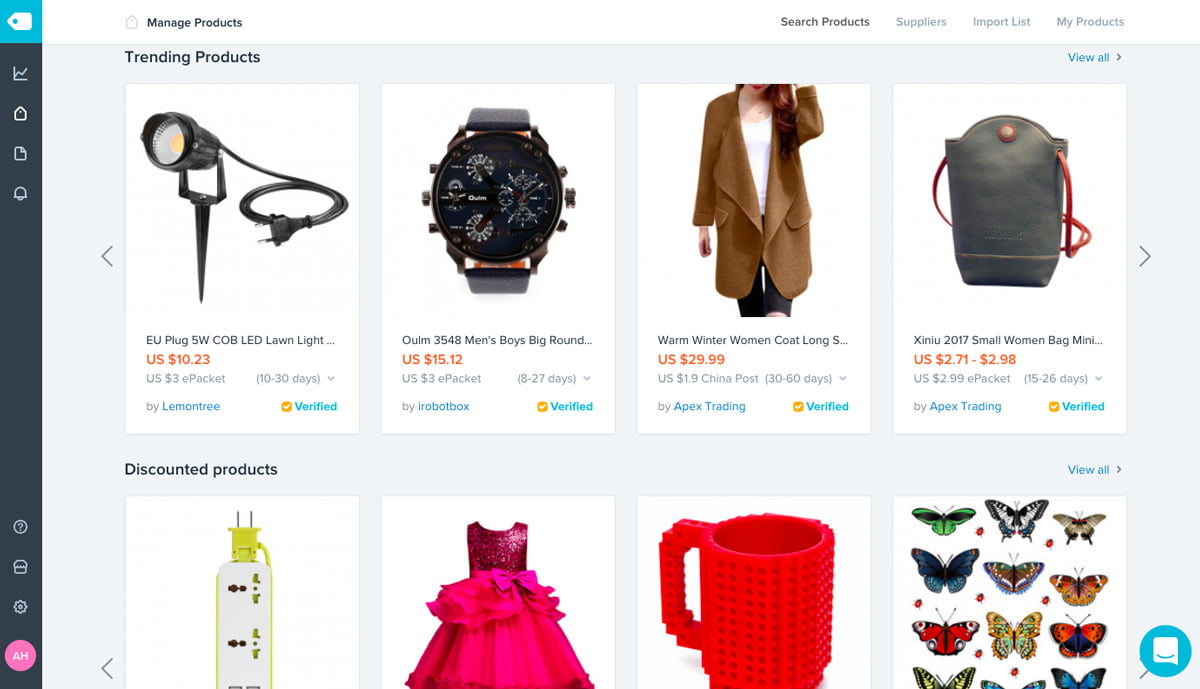 3. Become an influencer!
At the risk of sounding like an inspirational quote, but in this day and age it's easier than ever to use your passion to make some money.
Hubspot describes an influencer as:
Influencers are ordinary people who have earned a substantial loyal following because of their expertise and transparency. Unlike celebrities actively endorse products on their social media accounts, influencers achieved their fame because of the valuable information they share with their followers.
Another crucial part of the definition of 'influencers' is that they exert influence on the purchasing decisions of those people who make up their audience. They offer unrivalled credibility, authenticity, and…well, influence!
The good news is that influencers are present in most industries and certainly on every social media platform.
Whether it's blogging, vlogging, gaming, food, fashion, sports — or you're just really funny on social media — there's a place for you.
So create that content, do what you love and share your personality with an audience. Everyone has to start somewhere.
It is estimated that 75% of marketers allocate money from their budget to influencer marketing to some extent, so the demand is there. It's worth taking a chance and allocating some of your spare time each week to focus on kickstarting your influencing.
It's hard to find the most successful influencer in the UK, because what is it measured on? Net worth? Social media followers? YouTube subscribers? Their record breaking moments? Their press coverage?
But it just proves how much leverage there is for influencers: that it simply can't be measured.
Here's an example of a self-made influencer who has made a massive success: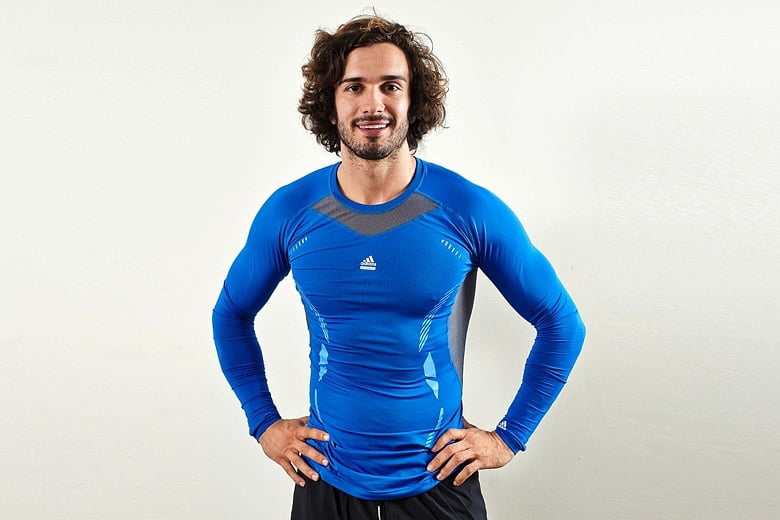 Now you wouldn't be blamed for thinking "Joe Wicks isn't an influencer, he's famous?" But that's exactly what he is, and how he began his journey.
Now he's a fully-fledged celebrity, but he didn't just fall out of the sky. He built his following by becoming an Instagram sensation.
He combined his expertise in health and fitness, with a new diet concept, a catchy catchphrase and short, punchy videos! Then followers came in their masses.
Joe describes his following growing:
I did it in my own style and it stood out. It just grew gradually; a couple of thousand a week, then 5,000 a month. I went on [Channel 4 show] Sunday Brunch and I got 20,000 new followers within an hour. A couple of magazine articles helped. It was all organic, just from consistent posting.
Wicks now cashes in a massive £12 million a year, has released 7 books, his own channel 4 series and a number of huge brand deals. He's currently keeping the UK's schoolchildren fit and active during the Covid-19 lockdown with daily PE sessions on his YouTube channel.
4. Freelancing
Let's talk about skills. If you've got them there's a chance other people will pay for them! Freelancing is an interesting option for people looking to build a business around what they already do well.
Writing and design work are common ways to earn money on a freelance basis, and there are sites dedicated to helping you do so.
Peopleperhour is like social media but for freelancers: post your qualifications, work experience and availability and let the jobs come to you!
Be aware, though, that a lot of people massively underprice their work to win projects. Make sure you're comfortable with the price you're charging, and that you're fairly compensated for your time.
Before you start freelancing it's a good idea to set some goals. For example how much work can you fit into a week? How much would you ideally like to earn a month from doing so? Consider these factors. That way you can structure your time and workload to match your goals.
There are so many resources out there that can help you in your quest to be a freelance work machine! One of those things is apps.
Boomerang will help you to stay on top of all your correspondences and you can schedule in emails, which is helpful if you're in contact with lots of different clients. Trello is a fantastic all-purpose planning app to help you to structure and organise your workload.
There are so many benefits to working freelance: being able to work from home, the ability to do it alongside your main job, supplement your income, and gain valuable work experience.
5. Courses/Learning
Online learning isn't just a resource for your own self-development. If you have skills, knowledge or expertise, you can provide an e-learning service yourself. This is a great way to help other people while building a residual revenue stream that works for you.
The worldwide e-learning market is projected to be worth $235 billion in 2025. With a competitive job market and the increasing cost of further education, online courses are appealing to people as an accessible, cost effective and convenient way to develop their skills.
Everybody has their own specialities and the best way to learn is from other people. So whatever your area of expertise there's something other people can learn from you!
Whether that's what you do for a living or something you have experience in, you could create an online course for other people to use.
Your e-learning resource could help people learn a new skill or offer a tutorial to help people understand a certain process.
There are many platforms, such as teachable, that allow you to easily create a course, package it up and build a website for it. Take a look through the most popular courses on teachable and similar sites for inspiration. How is knowledge packaged? How are courses structured?
Isolate your subject area and then start breaking it down into chapters and modules. You'll soon have the skeleton of a highly valuable online courses.
Creating the content will take longer. If you're going to sell your knowledge, it is essential that your course adds real value for learners. So make sure you give sufficient time and energy into creating quality, educational resources. Once it's done though, it will continue to generate revenue with little effort required from you.
You may want to consider including video content. Videos increase knowledge retention and assist in the learning process. There are plenty of online resources to help you create videos. Wistia Soapbox for example, is a simple video creation tool that allows you to film yourself, or record your screen, right within your browser.
6. Services
Turn the jobs you hate into a revenue stream! Cleaning, ironing, dog walking and house sitting are always jobs that other people are trying to pass off to someone else.
So why not take advantage of that demand, and provide those services yourself.
While it may sound like an old school, offline business model, there are lots of ways to market and grow a service business online.
Using Facebook, for example, you can target people by their location and interests, so you can find people in your area who are in need of your services in a couple of clicks.
First of all, you need to create a business page. Hootsuite have a useful guide if you're not sure how to do this.
Next, you'll need to create yourself an 'audience' on Facebook Ads. These are the people to whom you will be marketing. You can create saved audiences, custom audiences, and lookalike audiences.

Saved Audiences allow you to target by interests, location, age, gender, used devices and income level etc.
You can create saved audiences both in the campaign setup phrase or in the audience manager — this is the easiest type of audience to set up and a great way to target people who may be interested in your services.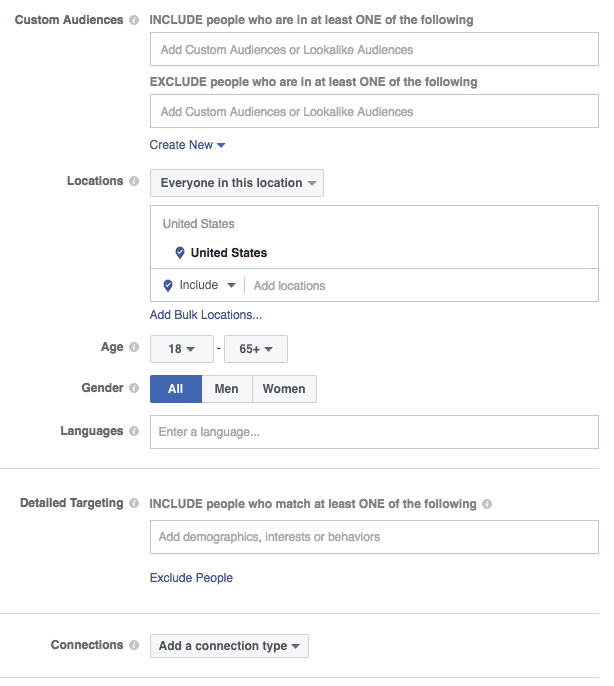 Fill out your choices in the form, choosing as many or few as you want.

Custom Audiences are more specific. Here, you can target users based on their engagement with a website, fan page, or app. These may be less useful at the start of your business, since, even if you do have a website up and running, you probably don't have a great deal of traffic.
Finally, Lookalike Audiences let you reach the people who are similar to your custom audiences.
It may seem a little complicated, but once you've cracked it, your business will reap the benefits.
Alongside Facebook targetting, make sure to use appropriate hashtags when posting, so when people search for those terms, you pop straight up on the results.
You could also use the site Task Rabbit to get yourself started off. Task Rabbit enables you to advertise your services to people in your local area and connect with customers easily.
7. Virtual assistant
A virtual assistant may not sound very glamorous, but if you've worked in an office before, it could give you the freedom you've been looking for!
Most virtual assistants are contract or freelance workers who do their jobs from home. What differentiates a virtual assistant from the more common freelancer is they concentrate on administrative tasks similar to those of an executive assistant or secretary.
You need to be prepared to be your own boss, manage your time, get motivated and stay focussed.
Skills that people want in virtual assistants include data entry, making phone calls, email correspondence, scheduling appointments, bookkeeping, accounting, internet research, copywriting, editing and marketing.
Sign up for resources such as UpWork to help you find jobs in the virtual assistants category. They have a huge amount of clients looking for virtual assistants so it's a great place to start.
For more information or advice on becoming a virtual assistant, check out The VA Handbook by Joanne Munros.
8. Voiceover work
Got a unique voice or a passion for acting? Voiceover work could be for you!
This could be the most expensive to start of all the business ideas we've listed. But once you're set up, there is potential to reap massive benefits.
To get started, you're going to need a demo. And it needs to be very good. You'll need to demonstrate a variety of tones and samples including commercial, radio, audiobooks and instructional.
Then you're going to need a home studio. Start small and upgrade as you progress. To begin you'll need:
A quiet space
Soundproofing
Microphone
XLR CABLE
Mixer
Firewire cable
Computer
Recording software
Remember that soundproofing the space that you record in will be just as important as your equipment. You may think you're surrounded by silence, but your ears work very differently to a microphone, which will pick up everything.
For recommendations on the best microphones for voiceover artists check out Pro Tools blog What is the Voiceover Microphone Everyone Should Own?
Once you have you your setup and have a great demo, you've got to get yourself out there!
Start by looking on sites especially looking for talent, for example, Backstage has listings for a variety of voiceover work.
For some extra leverage, try your local radio stations, hospital radio or upload snippets to your social media. These can help you get a foot in the door leading to more opportunities in the future.
9. Homemade crafts
Homemade crafts aren't just for kids and teachers; it's more than just papier-mâché and pasta necklaces.
The popularity of sites like Etsy and notonthehighstreet have catapulted homemade items into huge success.
For example, 'quirky gifts' is searched for 90,500 times a month, presenting a valuable opportunity.
You can set up your store on Etsy and Etsy for a small listing and transaction fee. Those personalised name places you make for dinner parties could start earning you money!
An important thing to get right when it comes to this business idea is how you present your goods. Beautiful photographs and quirky product descriptions are the way to go.
To learn how to set up your photos to sell more products, read our guide to Building a Product Photography Setup to Sell More Merch.
Get your friends and family to post about your items to spread the word organically. If you're feeling ambitious you could even send some samples to local bloggers or influencers and ask them to review.
10. Baking & confectionery business from home
Running a business from home has never been easier, you can set up a business straight from your social media channels.
Remember when your Grandma taught you how to bake a cake? It's going to come in handy now!
A trend that has become increasingly popular is baking and confectionery sold via Facebook and Instagram.
Running a cake or confectionary business from home is not all that different from running a bakery. It will be hard work, and of course you need to actually be a skilled baker offering tasty, beautiful bakes!
Chances are you'll have basic baking equipment at home already, but to run a business with multiple orders you may need a bit of an upgrade.
Most budget stores stock a wide array of baking equipment and supplies, so it's not going to break the bank. The key is to be prepared, so buy ingredients in bulk, understand your costs and utilise online stores such as Cake Stuff and eBay for your packaging.
If you want to sell cakes from your home you need to make sure you're following regulations. In the UK, you are required to register your premises (your home) with the local authority's environmental health service at least 28 days before you start trading.
It may also be worth getting a food hygiene certificate. This will help you get to grips with food hygiene regulations and put your customers minds at ease.
Developing an online presence is key to getting started, people shop with their eyes, particularly when it comes to food, so a beautiful newsfeed is a necessity.
Post everything that you bake. Utilise hashtags and like and comment on other baking accounts to gather some momentum. Look out for trends such as cake pops and cookie cakes and capitalise on them.
If you've got the budget for paid ads on social media, it's definitely worth doing! You can drive targeted traffic to your page and help boost sales.
Extra tip: Your business will very much rely on being visible to the people local to you, so it's a good idea to donate cakes to charity raffles or local events to get your name out there.
Conclusion
When starting your own business remember it's a marathon not a sprint.
If you're considering one of the business ideas listed above, our advice is to go for it! It may seem daunting at first, but starting your own can be extremely rewarding — both intrinsically and financially.
The internet has made it possible for you to master your existing skills and even learn new ones. There is a world of opportunity out there for budding entrepreneurs.
So what are you waiting for?
Want to start making money selling print on demand products online? Check out our Shopify app.