The print on demand seller's guide to a successful Black Friday Weekend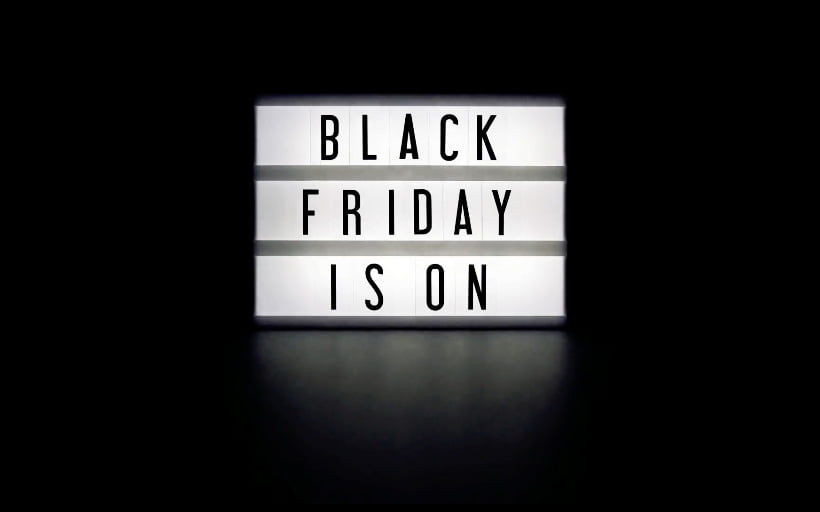 Interested in joining the world's leading print on demand platform?
With ecommerce's busiest weekend only a matter of weeks away, it's safe to say that Black Friday fever is officially setting in. And with last year's Cyber Monday marking the biggest online shopping day in US history (an event which saw shoppers spend an eye-watering total of $10.7bn in one single day), Black Friday 2021 looks set to be a biggie.
The good news for print on demand retailers is that as well as the uptick in Black Friday sales year on year, more and more Black Friday shoppers are choosing to purchase online rather than in store. In fact, online shopping surged by a record-breaking 22% in 2020 as the pandemic prompted people to ditch the crowded stores in favour of staying home and shopping online.
For that reason, it's more important than ever to prep your online store for the inevitable Black Friday rush. That's why we've put together the print on demand seller's guide to a successful Black Friday Weekend, which kicks off on the 26th of November this year. So, if you're a print on demand retailer and want in on the latest Black Friday tips and tricks to help capitalise on sales, then keep scrolling because this blog is for you.
Optimise your online store
The online equivalent of a long line of shoppers queuing outside a store, a surge in website traffic is a dead cert over the course of Black Friday and Cyber Monday. But the question is: can your store cope? Online shoppers – especially Black Friday shoppers – are an impatient bunch. According to recent stats, 1 in 4 users would abandon a website that takes more than four seconds to load. In other words, the longer it takes your web page to load, the higher your bounce rate – and that's not a good place to be, Black Friday or not.
If you're a print on demand seller, chances are you're using a reliable platform like Shopify or BigCommerce to host your website, in which case website speed or uptime shouldn't be a problem. That being said, it's still best practice to test your store to make sure it can handle an influx of visitors ahead of Black Friday. Google PageSpeed Insights is a great little tool for checking to see whether your website's up to scratch, which it does by benchmarking and grading websites on a scale of 1–100 for both desktop and mobile. Simply put, the higher your website scores, the faster it is. The best part? It's completely free to use.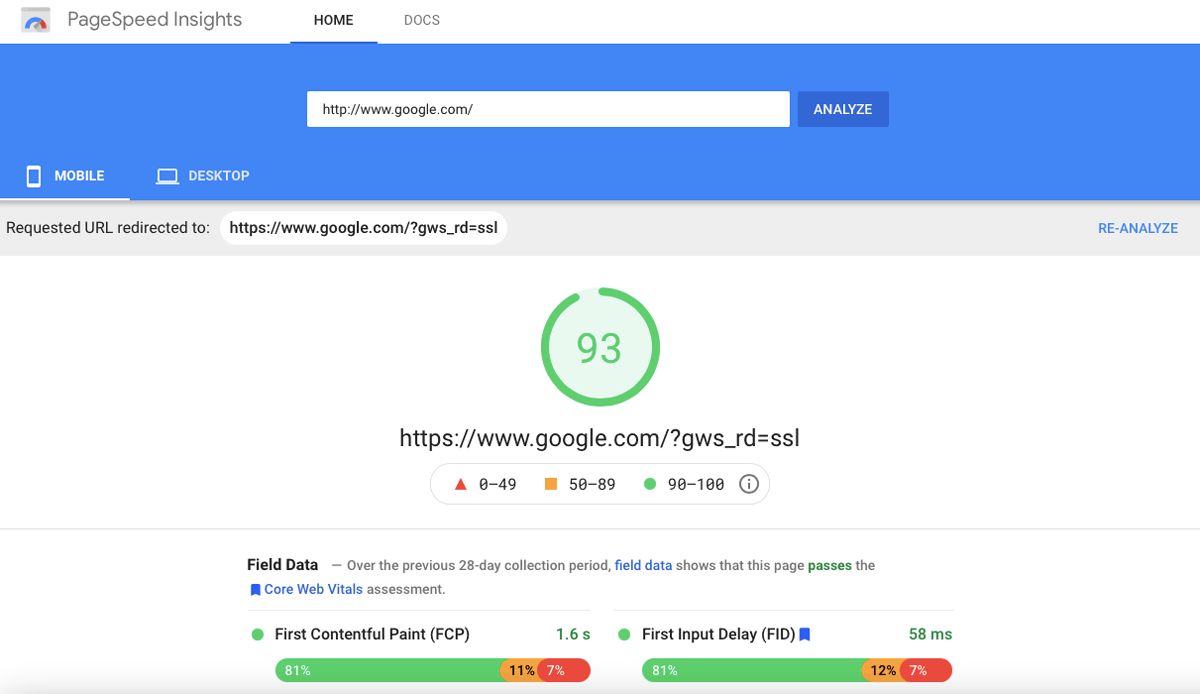 Source
Something else to consider when optimising your website for Black Friday is how people are arriving at your store. A staggering 72.9% of all retail ecommerce is expected to be generated via mobile phone in 2021, so ensuring your store is optimised for mobile is absolutely crucial – from site navigation right through to the checkout process. You can also use Google Search Console to find out just how mobile-friendly your website is.
Get your marketing strategy sorted
If you haven't already, now's the time to start finalising your Black Friday marketing campaigns. And with countless online retailers already jockeying for position this Black Friday, cutting through the noise is key. How do you do that? Three words: Black Friday deals. Whether you opt for limited-edition Black Friday bundles, flash sales offering big discounts on selected products or free shipping over Black Friday Weekend, the most important thing is getting those deals in front of your customers.
Build buzz across your social media channels by using Black Friday hashtags to promote your offers to a wider audience – think #blackfriday, #cybermonday, #discounts, etc. — or harness the power of FOMO (fear of missing out) by adding an animated countdown timer to your posts to create a sense of urgency. Interestingly, one survey found that adding a countdown timer increased a business' revenue by as much as 9% on average.
Email marketing is another way to communicate Black Friday deals to your customers. Why not reward your mailing list subscribers with an extra-special Black Friday discount? After all, studies have shown that 75% of consumers say they favour companies that offer rewards, so it pays to invest in loyal customers. Alternatively, you could try your hand at marketing automation by creating a cart abandonment workflow for Black Friday. Research indicates that the average cart abandonment rate is nearly 70%, with mobile phone users racking up an even higher abandonment rate of 85.65%. Conversion is everything, and if you can recover even just a handful of sales using this tactic, it's worth it.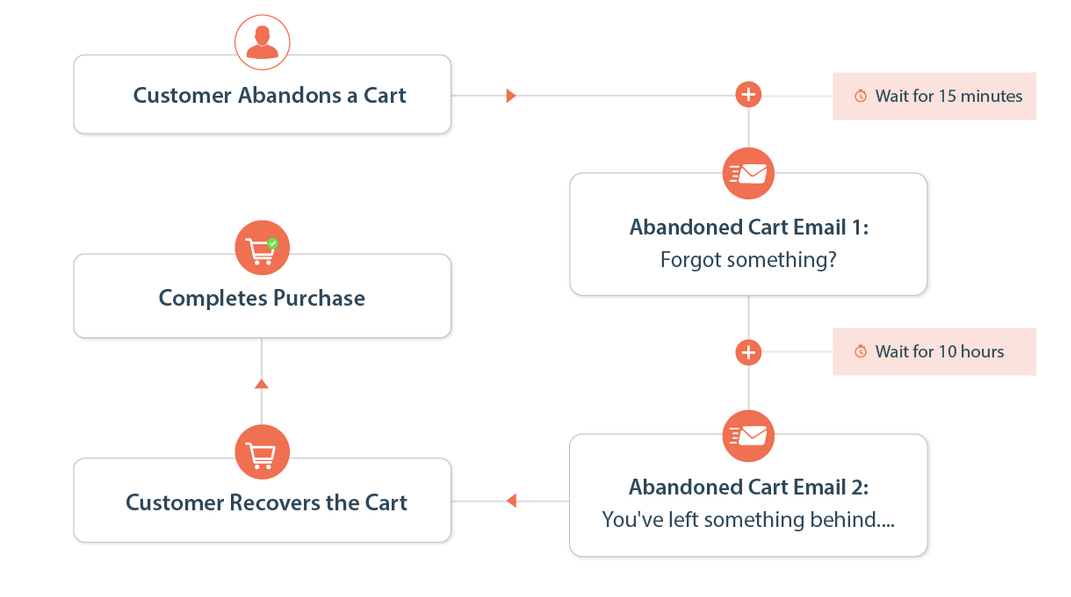 Source
One of the most effective marketing strategies for boosting sales over Black Friday is through paid ads. Social media platforms like Facebook, Twitter, Instagram and TikTok have really advanced targeting options to help you segment your audience by gender, age, interests, income and more. Even better, Facebook enables you to use retargeting ads to further encourage people to convert. By creating a dynamic product ad within Facebook's Ad Manager, you can target recent visitors to your website with an automatically generated campaign that delivers relevant services or offerings to users based on their browsing behaviour.
Start your preparations early
Fact: you're going to be busy this Black Friday — and not just over Black Friday Weekend. The reality is that your Black Friday prep should start way before the 26th of November. Many ecommerce retailers launch their Black Friday campaigns several weeks early, helping build anticipation and mitigate shipping delays by encouraging customers to shop a few days in advance (before the Black Friday frenzy really sets in).
It's also worth reinforcing your customer service team by investing in some additional cover over Black Friday, or even setting up 24/7 customer support to ensure that any customer queries or issues are dealt with quickly and efficiently. Why? Because customer service is your secret weapon when it comes to utilising all the marketing tools at your disposal. Statistics show that 52% of consumers will make an additional purchase from a company after a positive customer service experience.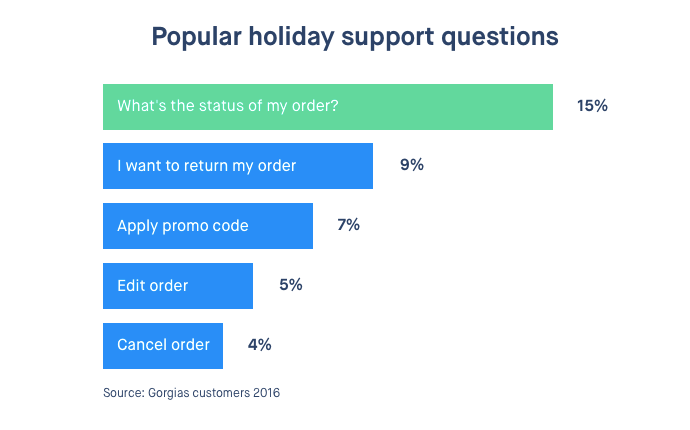 Source
And that's how to pull off a successful Black Friday Weekend as a print on demand seller!
Even better, with Prodigi, your inventory is already taken care of. Simply choose the print on demand products you want to sell, add your design and upload the image to your online store – we'll take care of stocking (and re-stocking) supplies. Oh, and don't forget to take advantage of our seasonal gifts this Black Friday too, such as Christmas decorations, wrapping paper and framed prints. Good luck, and happy selling!
Fancy becoming a print on demand seller? Sign up for a free account today and start selling your custom products in time for Black Friday Weekend.