The importance of seasonality in successful ecommerce and merchandising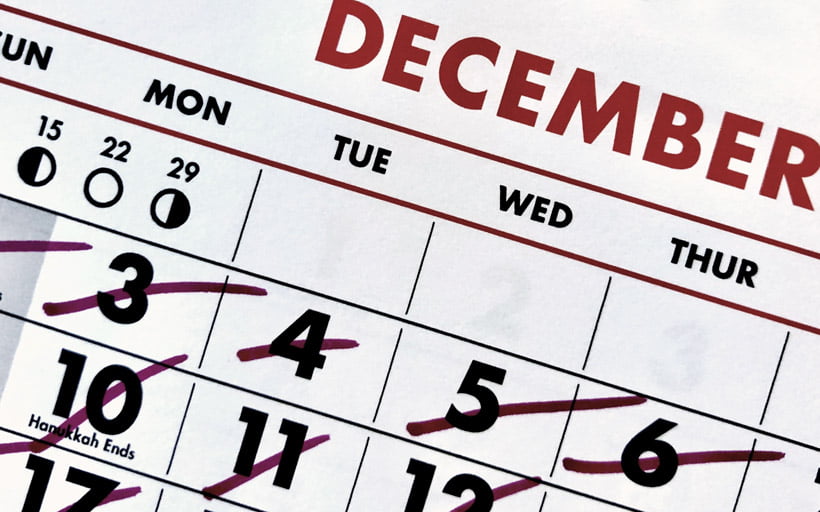 Interested in joining the world's leading print on demand platform?
Another autumn has drawn to a close, and we all know what that means in the ecommerce world…Christmas.
Any discussion of the most wonderful time of the year before December is likely to draw groans from a lot of people. But all savvy store owners and merchandisers know now is the right time to start fattening up that Christmas goose.
So pull up a chair to the fireplace and get ready for the age old tale: "Using Seasonality to Boost Your Sales".
Seasonality: an ever-evolving trend
Firstly let's start by stating the obvious. People spend more over the holiday season. Shoppers are prepared to spend money — and they even enjoy doing it.
Ecommerce is growing year on year, with more and more shoppers are opting for the convenience of their phones over hectic in-store sales — a trend that was in full swing well before the global pandemic limited access to bricks-and-mortar stores this year.
Black Friday 2018 was the first day in history to see more than $2 billion in sales stemming from smartphones. A momentous day for ecommerce.
Interestingly, the Black Friday sales are also affecting when we buy. According to Deloitte, nearly half of all Christmas shopping takes place in November or earlier.
Far from being passé, seasonality is more relevant than ever with the recent rise of influencer merchandising. Seasonality can help influencers monetise their huge followings by creating custom-designed and timely merchandise to sell to their eager fans.
Case study
Let's take a look at a great example of an influencer who has used seasonality to boost sales: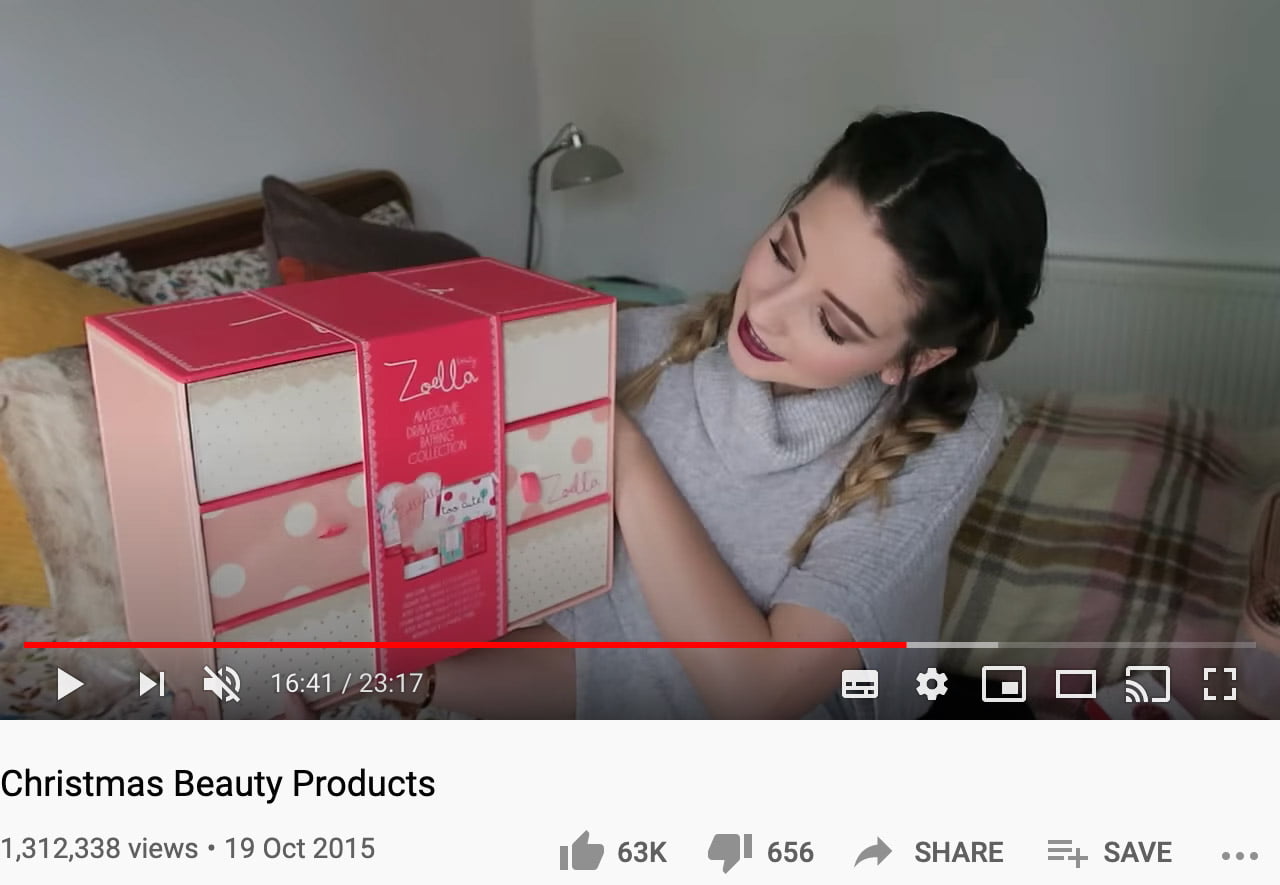 Zoella's Superdrug launch
Zoella used this tactic back in 2015 to boost sales of her Christmas Superdrug beauty range which she announced to her millions of fans.
Her Christmas products broke sales records at Superdrug, with products selling out on the first day.
This is a perfect example of the impact influencers have. Not taking advantage of this by merchandising would be a mistake!
It's not just influencers who can take advantage of seasonality to boost sales, ecommerce stores that plan accordingly do this time and time again with great success.
Naturally, not everyone can have their own high-street beauty ranges, but there are plenty of other ways to capitalise on the Christmas spending splurge.
Making a plan
If you have a keen eye, you may have noticed that the Zoella Christmas merchandise video above was originally posted in August. This isn't a mistake. To make the most of seasonality you need to be prepared well in advance.
Preparing your products/stock
Offering season-based designs and gift-based products might seem a little corny, but it's a tried and tested method.
Why? Science, of course.
Scholarly research shows that 'limited edition' or 'scarcity messaging' generally evoke a sense of urgency to purchase products while increasing value perceptions and attractiveness.
Take for example the Nike moon shoes that sold for a staggering $437,500 at auction. To most of us, they look like a pair of tattered old trainers.
But any trainer fanatic would know that the moon shoes were handmaid by Nike co-founder and track coach Bill Boweman for runners at the 1972 Olympic trials. And this particular pair are the only trainers of their kind to exist in unworn condition. Hence the extortionate price tag.
So what products should you sell?
There is no one-size fits all solution – you know your brand and ultimately, what your customer base is likely to want to spend money on. However, here are some quick wins to complement your existing range:
Decide on what you're going to sell over the seasonal period and make sure that these products are available to view in your store in advance.
For example, if you're selling Christmas-themed merchandise then have these ready in your store before the busy ordering period starts in early December.
Or if you're an influencer and you don't yet have a store, use this time to create designs and plan your products. Make sure you share with your audience and create hype about your Christmas merch release.
Give yourself plenty of time to get your store looking beautiful. On Shopify, you can work on your store and create a 'go live' date for when you are ready to share it with the world.
Another important step in preparation is making sure you have enough inventory to see you through the Christmas rush. Don't panic. With dropshipping you don't have to keep boxes and boxes of Christmas mugs in your own home.
When you work with a print on demand service like Prodigi, you don't even need to come into contact with your inventory. We've got it under control.
Creating hype
The best thing about Christmas is the anticipation, right?
Lucky for you, this can work in your favour when it comes to creating hype around your Christmas products. We all love the build up!
There are so many ways you can create excitement. Whether it's a 12 days of Christmas giveaway or a Christmas themed special, you know better than anyone what sort of promotion is going to push your followers' buttons.
Influencers can also get into the Christmas spirit with a bit of cheeky self-promotion. Send your merchandise to other influencers or organise gift exchanges. This will give your products exposure and create even more of a buzz amongst your fans.
Preparation is key to a successful seasonal campaign. You're likely to be busy in the run-up to Christmas, so plan your content calendar in detail beforehand.
As a reminder, here are some important seasonal dates that you need to plan for:
Thanksgiving: 23rd November
Black Friday: 24th November
Cyber Monday: 27th November
Super Saturday: 23rd December
Christmas Eve: 24th December
Christmas Day: 25th December (Yes, Christmas Day! Shoppers are increasingly looking for those last bargains!
Boxing Day sales: 26th December (This often carries on in the week up to New Year)
January sales: 1st January (This often carries on for the remainder of January)
When the festive period starts to creep closer, make sure you hijack the best hashtags on social media. Here are a few examples: #CyberMonday. #BlackFriday. #GiftIdeas. #ChristmasCountdown. #TisTheSeason.
You should also have a go at creating your own fun hashtags to get people talking, sharing, and most importantly, buying.
Seal the deal
Sure, hype is enough to drive people to your store, but the important thing is making sure they stick around long enough to buy your products. Here are a couple of Shopify apps you can integrate into your store to help seal the deal.
Spin-a-Sale
Visitors to your store will find it difficult to resist this fun little interactive app. Spin-a-Sale is a fully customisable wheel of fortune. Visitors simply enter their email address, the prize wheel spins, and they win a random discount. Well, random to the customer, you get to specify the exact amounts!
Countdown
Creating a sense of urgency can encourage visitors to make a purchase on the spot to avoid missing out. Seasonality and urgency go hand in hand because everyone is aware of Christmas creeping closer and closer, and using a countdown timer can help to solidify this in their minds.
White Christmas
When you shop online, although you save tons of money and time, you do miss out on a little bit of that festive cheer. White Christmas allows you to decorate your store with delightful Christmas cheer. You can add snowflakes, stickers, and even festive music to get your customers in the Christmas spirit.
There are also a couple of traditional ways you can usher customers to the checkout, and they work just as well around the holidays as they do all year round:
Bundle deals
Time-limited discounts
Free shipping
Gift cards
Don't stop at Christmas!
Now that you're equipped with all of these new ecommerce and merchandising tactics, why stop at Christmas?
There's always a great occasion around the corner, such as Valentine's Day, Easter, and Halloween.
Get started designing your own seasonal product range with our Shopify app.