Why you need to sell print on demand tote bags in your ecommerce store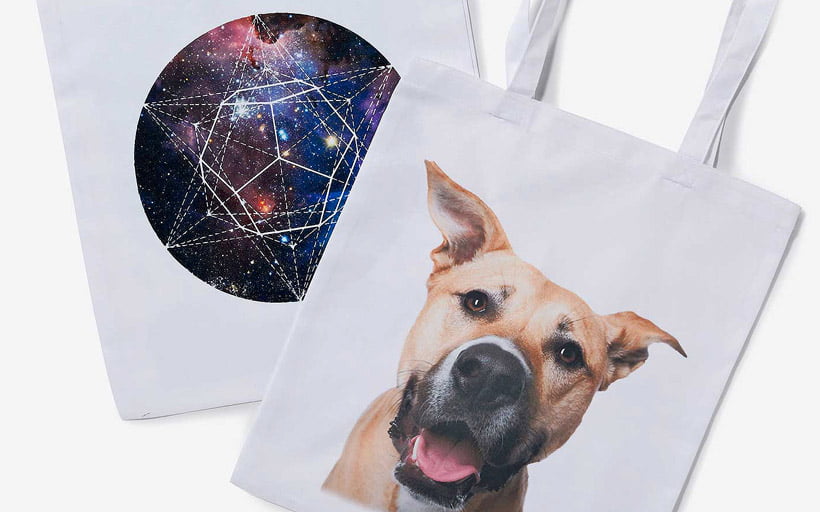 Interested in joining the world's leading print on demand platform?
If you haven't heard of the Swedish engineer Sten Gustaf Thulin, you'll at least be familiar with his most famous creation.
Back in 1965, he patented what he called a "bag composed of a polymeric weldable sheet material…having front and back panels." Their "bottom edges" were "welded together to form a closed bottom for the bag", and "the front and back panels" had "top edges welded together to form handle loops."
Not the catchiest name. Perhaps unsurprisingly, we settled on the less fussy name of 'plastic bag'.
This innocuous-looking contraption has, in our lifetime, transformed from a mainstay of convenience into an environmental pariah.
Globally, we use 5 trillion plastic bags per year. That's 160,000 a second! Not only that but every plastic bag we use takes between 10 and 1,000 years to break down.
In the meantime they are clogging up our oceans, our sewers and harming wildlife all over the world. They've been found in the very depths of the ocean, near the summit of Mount Everest and everywhere in between.
We need to find a reusable alternative.
Enter the tote bag: a type of reusable bag which mirrors the look and feel of its plastic brother, but can be used over and over again — with a fraction of the environmental impact.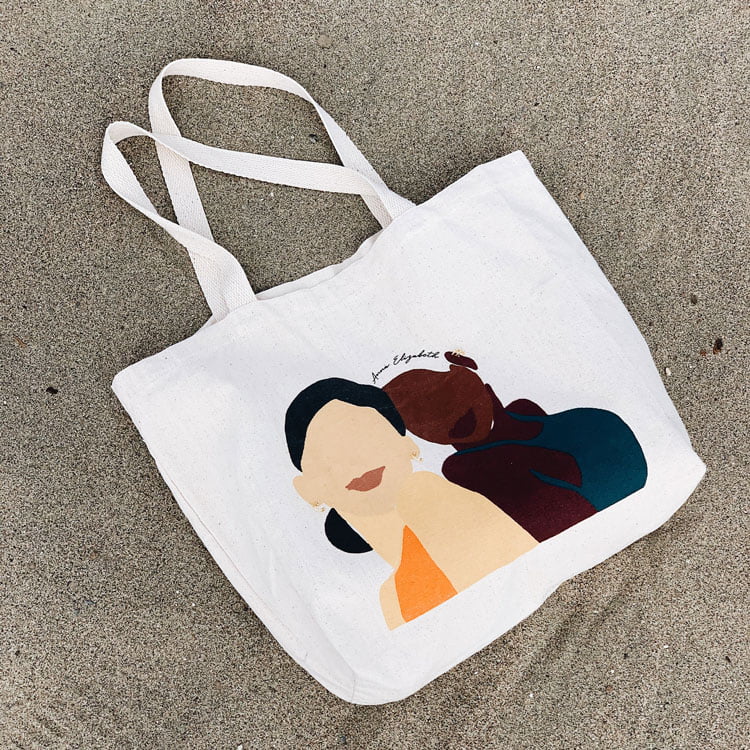 The era of self-expression
Not only are we all making a concerted effort to reduce our plastic consumption, we've also seen a huge rise in consumer demand for personalisation and self-expression. The appeal of products like t-shirts, mugs and phone cases goes far beyond their practical use.
These items (and others) have become the equivalent of billboards for the bands, artists, personalities, movies and TV shows we love. Yes, they serve a practical purpose — but they're also items that empower us to show off a little part of our personality to the world. Custom merchandise is well and truly on the rise.
It's exactly the same with tote bags. Sure, you could pile your weekly shopping into a plain brown tote bag — but where's the fun in that?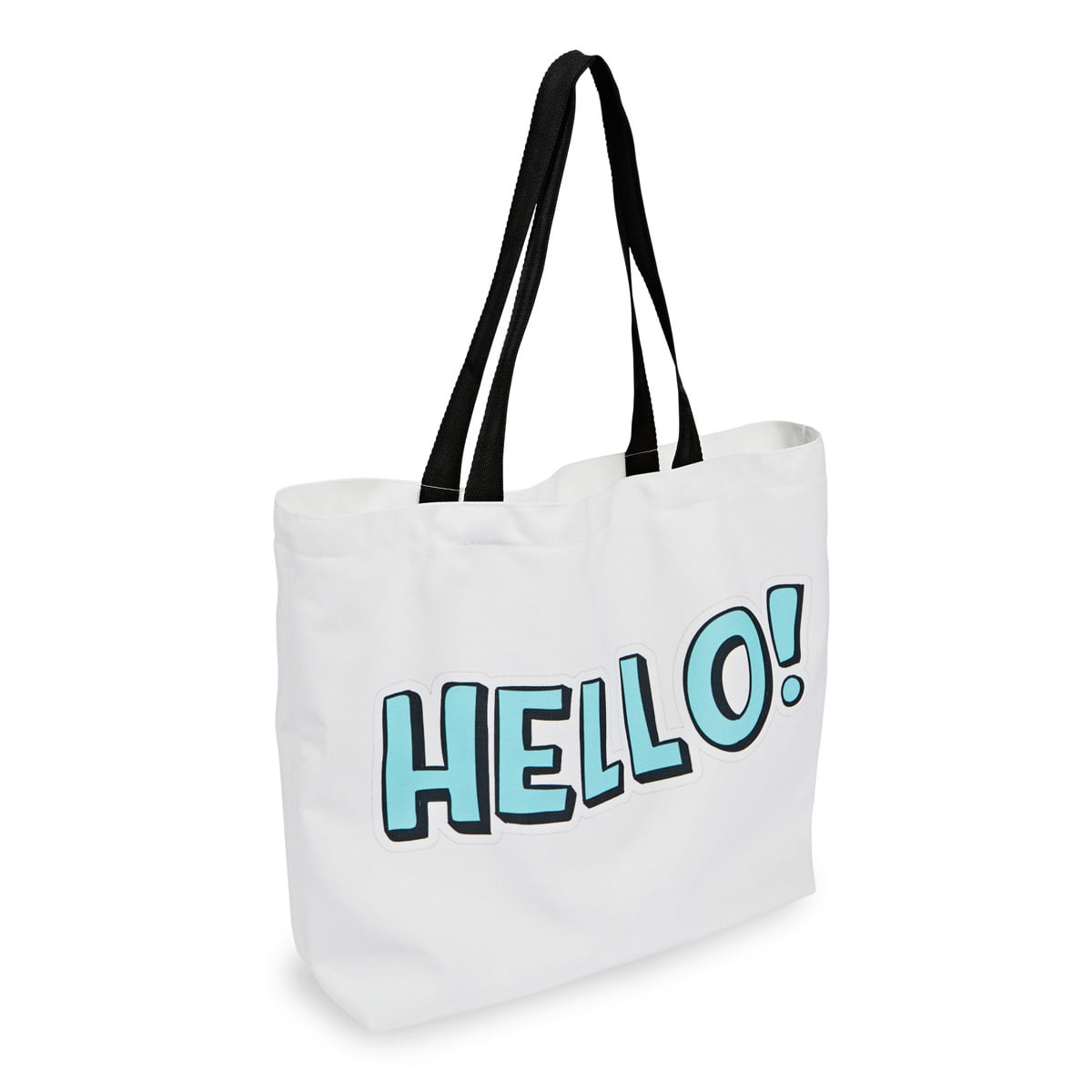 Increasingly, we're all keen to use bags that reflect our tastes and interests – that evoke something in us with every use.
What are tote bags used for?
Tote bags can be used for pretty much anything you'd need to use a bag for! We've discussed the idea of a reusable shopping bag above, but the uses of a tote bag can extend far beyond the weekly shop.
Think work bag, laptop bag, baby bag, overnight bag, school bag, picnic bag, gym bag, beach bag, travel bag, work bag…or simple fashion accessory! This gives you lots of potential business ideas and angles to work with in terms of selling tote bags to different audiences.
What are tote bags made out of?
Furthering the environmental claims of the tote bag, they're often made from recycled materials themselves.
Whichever type of tote bag you decide to print and sell, make sure you check on the fabric — this could easily become a tool to strengthen the marketing of your product.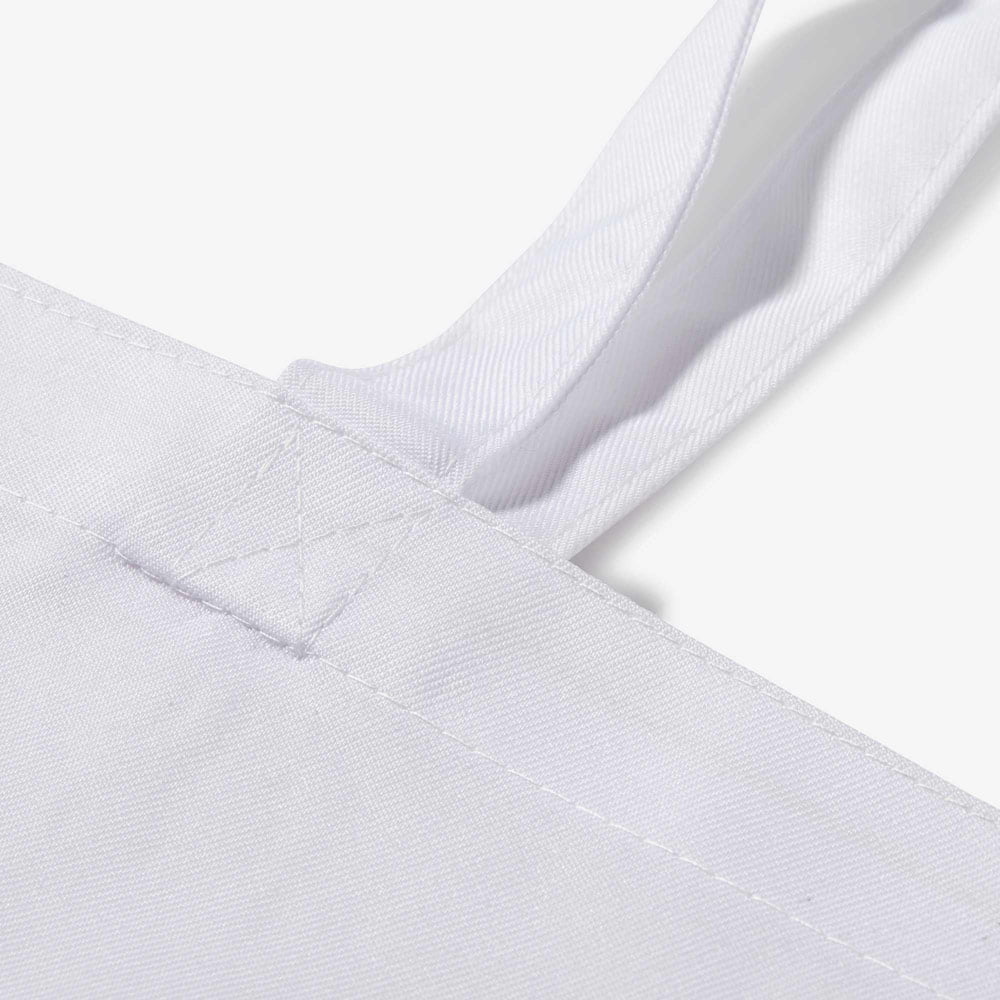 How to sell tote bags
With all of us under pressure to cut our plastic use — and consumers more keen than ever for custom merchandise — the popularity of tote bags is likely to soar in the coming months and years.
This creates a huge business opportunity, and in the next part of this article, we'll walk you through how you can take advantage by selling tote bags in your store.
Define your audience
We've touched on it above: what really inspires people to carry a tote bag with a particular design is that it reflects their passion.
So, in order to successfully sell tote bags — with 'successfully' being the operative word! — you need to tap into a particular passion. It's the same for any item of merchandise.
If you're lucky enough to be an influencer — a musician, artist, photographer, YouTuber or content creator with an existing audience — this is easier. After all, your audience's passion will be for you and your work. You already have the audience to tap into. And, in many cases, you'll already have the artwork, logo or illustrations to apply to your products.
Just head to Shopify and install the Prodigi app. Fire it up, and upload your design as a high quality PNG file. You can then drag, drop and tweak your way to a fantastic tote bag your followers are going to need to have.
But if, like the majority of us, you're not an influencer — you'll need to find "an audience" and tap into their passion.
Of course, you also need to make sure you're legally allowed to print your design. This means ensuring that you own the rights to your artwork — and avoiding infringing on intellectual properties. Say, for example, you want to market to theme park lovers; that's a great idea. But selling a product with a Disney World character printed on it, for example, is NOT a good idea. In fact, it's one of the quickest ways to a cease-and-desist from Mickey Mouse himself!
We've written a guide to what you can actually print according to copyright laws.
The audience for your tote bags should be consistent with the audience for your other products.
Start with you. There's a lot to be said for imagining yourself as your perfect consumer. Firstly, because we're always willing to devote more time to our own interests and passions. But also, you'll be able to communicate authentically — which is more important now than ever.
Open your eyes and ears. Listen to what people are talking about around you. What are your friends and family passionate about? What are their interests and hobbies? What are the beliefs they hold that are strong enough that they'd carry them around with them?
Latch onto trends. What are people searching for on Google? What's trending on social networks? What's hot on Reddit and Know Your Meme? These are all great barometers of things that lots of people find interesting or engaging.
Get a helping hand. Really struggling? Check out this list of 1879 profitable niche markets. You can choose one or simply use the list to inspire you further.
Validate the idea. It's always a mistake to simply assume that an audience or community exists purely based on your gut feeling. Avoid assumptions; search for that audience. Try and isolate where these people are, and what they do online. Search social media channels. How are the numbers for Facebook Groups? How widely used is the hashtag on Twitter and Instagram?
Use Keywords Everywhere — a free Chrome Extension — to validate how many people are searching for your keyword on a monthly basis, and how difficult it might be to rank for that keyword. Search Google for "<your keyword> forums" to find online communities where these people hang out. These are all ways of validating that the idea has potential – and give you a very simple roadmap for places to start promoting your product range once it's live.
For creating designs, try there are a few options to try:
99designs is a 'design contest' site. You basically create a brief for your logo/design, and designers are able to pitch their designs — giving you lots of different options from which to choose. And as a customer, you only pay for the one that you choose.
Upwork and People per Hour are freelance platforms where you can connect with freelance designers, brief work to them and manage the delivery of that project from start to completion. We've written a complete guide to help you outsource a designer for your merchandise.
DIY. Of course, if you fancy yourself as a bit of a designer, you can use your own skills here to save costs and boost your margins. You can use industry-leading software like Adobe Illustrator or Photoshop on a subscription basis – or their free counterparts, Inkscape and GIMP respectively. There are also an increasing number of purely browser-based design tools, such as Canva. If you visit our product pages, you'll be able to find the exact dimensions or templates for the printable area on each product. You can use these dimensions to create your design.
Promote your products
"Build it and they will come" might have worked for Kevin Costner in 'Field of Dreams', but it definitely doesn't cut the mustard in the world of online retail! Success in ecommerce comes down to a simple, but extremely challenging, equation: getting the right product in front of the right person.
By spending time isolating your audience — and making sure the demand for your product exists — you've given yourself a great head start here.
A lot of the research you did earlier on in this process (identifying forums, social media groups, websites and influencers in your chosen niche) is going to stand you in great stead when it comes to promoting your new bags to your audience.
When it comes to social promotion, you should check out our guides to marketing on social media channels.
You could consider setting up introductory discounts for your new products (or your store launch if these are your first products) to drum up some initial sales. These are easy to set up through Shopify — just hit 'Discounts' from the Shopify dashboard, then 'Create Discount'.
Discounts give you a great 'excuse' to reach out to the groups and communities in your niche; there's much greater value in a promotional offer that gives the audience some added bonus. You could even reach out to respected websites in your chosen niche and offer to create a 'custom' discount code purely for the readers of that website.
Don't forget to promote your products offline too. There are often low-tech, high-impact ideas, such as fliers or business cards, waiting right under your nose.
Thanks for reading!
In this article, we've given just a few reasons why you should start selling print on demand tote bags in your ecommerce store — and a few starting points to help you do it.
As the pressure increases to stop using plastic — and the pressure of carrying things around remains consistent — reusable bags are a great business opportunity, and a must-have item in your store.
Remember: isolate your audience. Add value to those people and keep them front of mind throughout your whole experience.
And bear in mind, while it takes a matter of minutes to set up print on demand tote bags as a product in your store, long-term success takes much longer and relies on a great deal of promotion, hustle and creativity.
Good luck!
To find out more about how we can support your Shopify business, please feel free to contact us. Or get started today and install our Shopify app.