How to source a designer for your merchandise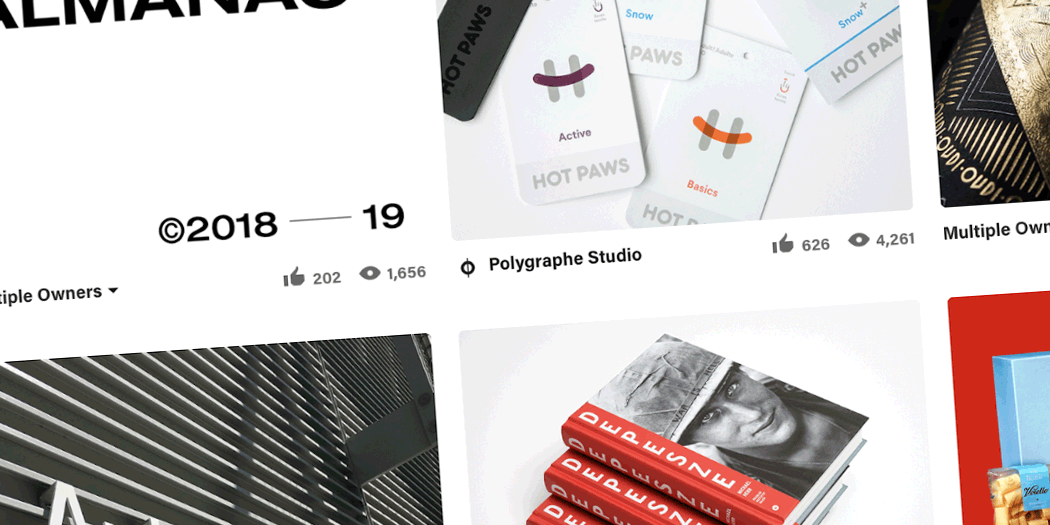 Tags
Interested in joining the world's leading print on demand platform?
In the increasingly competitive space of print on demand ecommerce — your designs will make or break your business.
We've already written about sourcing custom merchandise ideas and designs, but today we're going to delve into the details of finding a designer for your merchandise. We've got a round-up of the best outsourcing sites as well as tips for getting the most out of your designer.
So, whether you're a seasoned designer looking for extra support while you grow your business, or a print on demand newbie looking to outsource designs while you build your brand — we've got the guide for you.
Top online resources for sourcing designers
Fiverr is the world's largest marketplace for digital services. It has an entire section dedicated to t-shirts and merchandise.
Here you can browse from a selection of freelancers who are offering their services for a variety of prices starting from as little as £5.
Filter by service options, seller details or by setting your required delivery time and budget.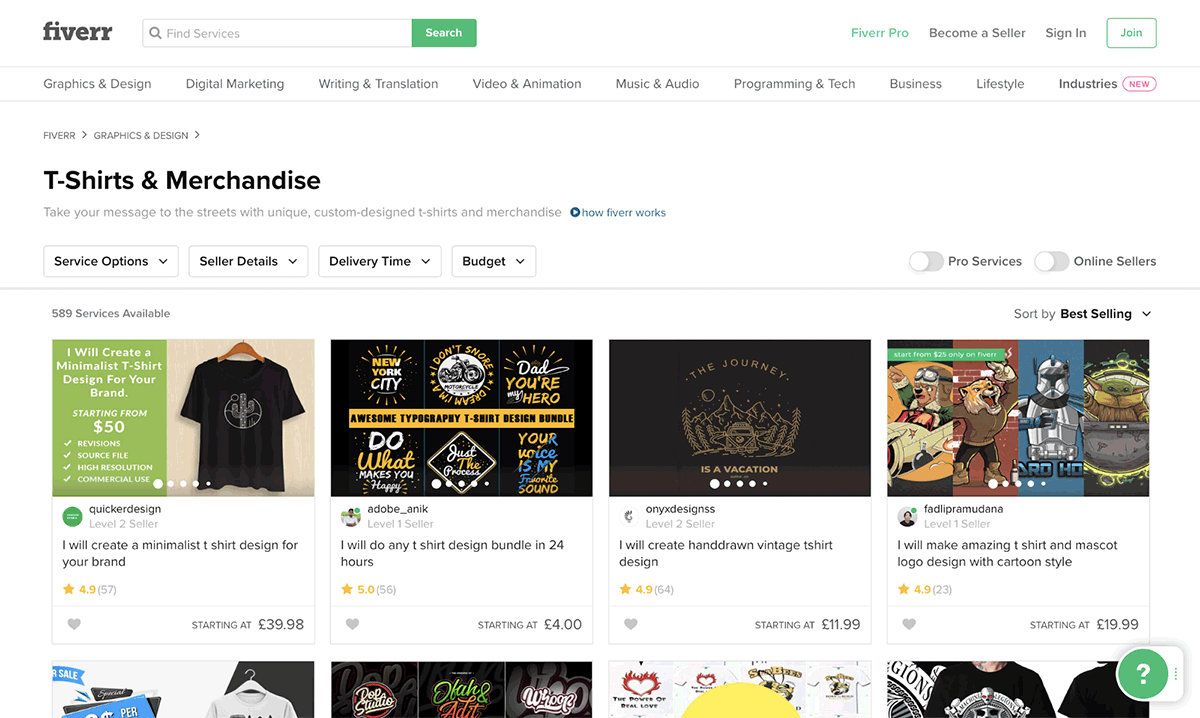 Fiverr allows you to view each designer's portfolio work and read their reviews. Each freelancer has a 'seller level' rating so it's in their interest to produce quality work.
You can contact the seller prior to ordering (and you should!) to make sure you are both on the same page about what you are expecting.
Once you're happy, you place the order through the Fiverr checkout.
Fiverr offers the cheapest options for design as their business model relies on undercutting traditional industry costs by allowing freelancers to set their own prices.
However, there are often hidden and additional fees so make sure you read the small print before making a commitment to a designer.
There are thousands of freelancers available that are of varying quality, so it will take some time to find exactly what you're looking for.
But if you search carefully, read the small print and consider ratings and reviews, you can find a great value designer for your merchandising needs.
99designs is arguably the most popular online design marketplace.
All the designers are vetted for quality and assessed in their database based on qualifications and experience.
You can make an order by finding a designer and reaching out to them directly. 99designs has a great search and filter function for finding exactly what you want.
For example — you can search for mid-level t-shirt designers, with 'retro' style and get a list of 83 designers who fit this criteria.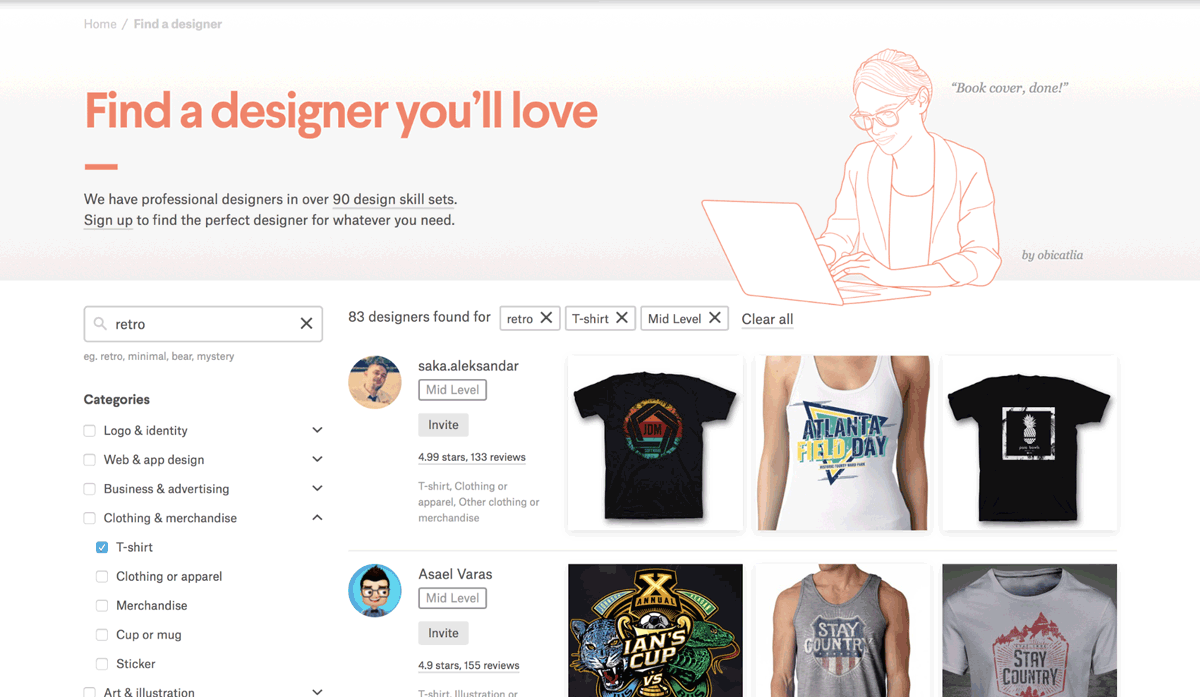 Or you can 'commission a design contest'. This works by first selecting your brand criteria and style, filling in a design brief and establishing your business goals.
Your 'contest' then goes out to their community of designers. Various designers will submit their design and you select your preferred submission as the finalist.
This gives you the benefit of seeing the design before you hand over any money.
Plus, there is a money-back guarantee. So if you don't like any of the options, you aren't committed to paying a penny.
99designs is a more expensive option. However for the heightened price tag you get quality control, a money-back guarantee, plus help with any questions or problems from 99designs throughout the process.
Upwork is a global freelancing platform where independent professionals connect and collaborate remotely.
You can find thousands of qualified freelancers for a range of roles, including design work.
The process for finding designers on upwork is slightly different. Firstly, you post the job you are looking to hire for and create a specific design brief.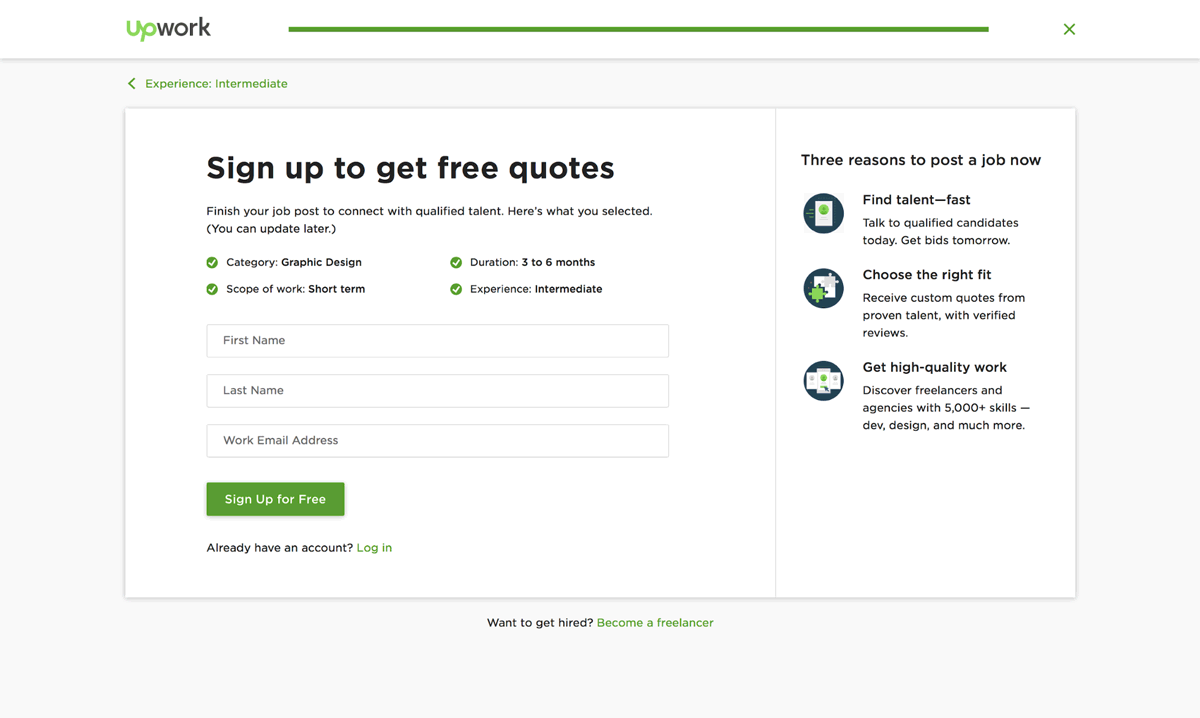 Upwork will analyze your needs and send you a shortlist of potential candidates who are interested.
You then have the option to review your matches, interview designers via chat or video and then hire your preferred candidate.
There is a review system as well as a success score for designers and upwork allows you to view their portfolio.
You negotiate the price directly with the designer. You can choose between fixed price jobs or hourly pay.
For fixed price jobs you set milestones that must be met. For hourly pay there's an online hour-tracking system and you have the ability to cap this to stay on budget.
Upwork offers a range of different prices and it's possible to get high quality design work at a good price.
Freelancer hosts workers from a variety of professional backgrounds, including more than 60,000 graphic designers.
It's free to post a project. You post a detailed description of your job criteria and have the ability to build in requirements for certain qualifications.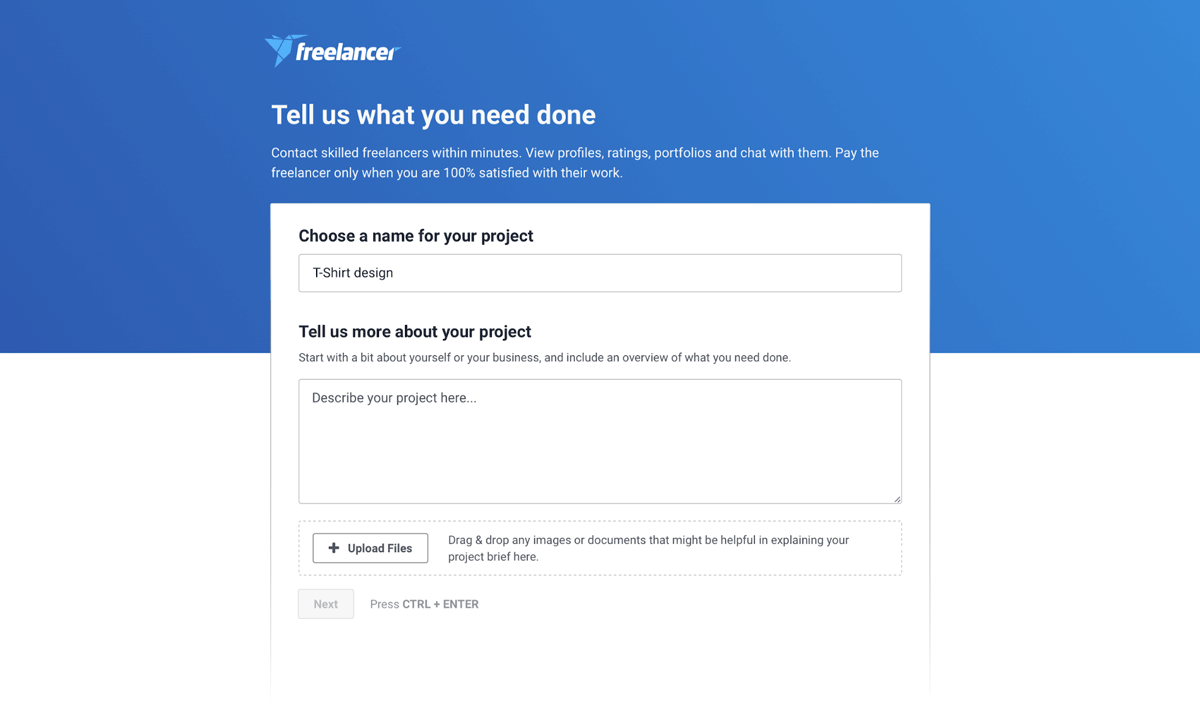 You'll automatically begin to receive bids from the range of designers who are signed up.
You are able to compare the proposals, chat directly to designers and select the one that best fits your needs.
Alternatively, you can browse through designers and make a direct offer. Although, there are limited filters available when searching for talent.
There is lots of useful information on each designer to help you pick the right person for the job. You can view success rate, repeat hire rate, reviews, qualifications and more.
Select a designer with a price bid that you are happy with. The Freelancer app has a time tracker feature so you can pay hourly for projects. You don't pay until the work is complete.
There are a range of prices available with Freelancer. If you are willing to put in the time to search through you can find a graphic designer to meet any budget and criteria.
Behance is the world's largest creative network with a pool of over 12 million creatives including graphic designers and illustrators.
Behance is a portfolio platform rather than a freelance marketplace.
Behance is set up much like Instagram. You can browse image portfolios for designers and follow the ones you like. You can reach out to these designers by direct message.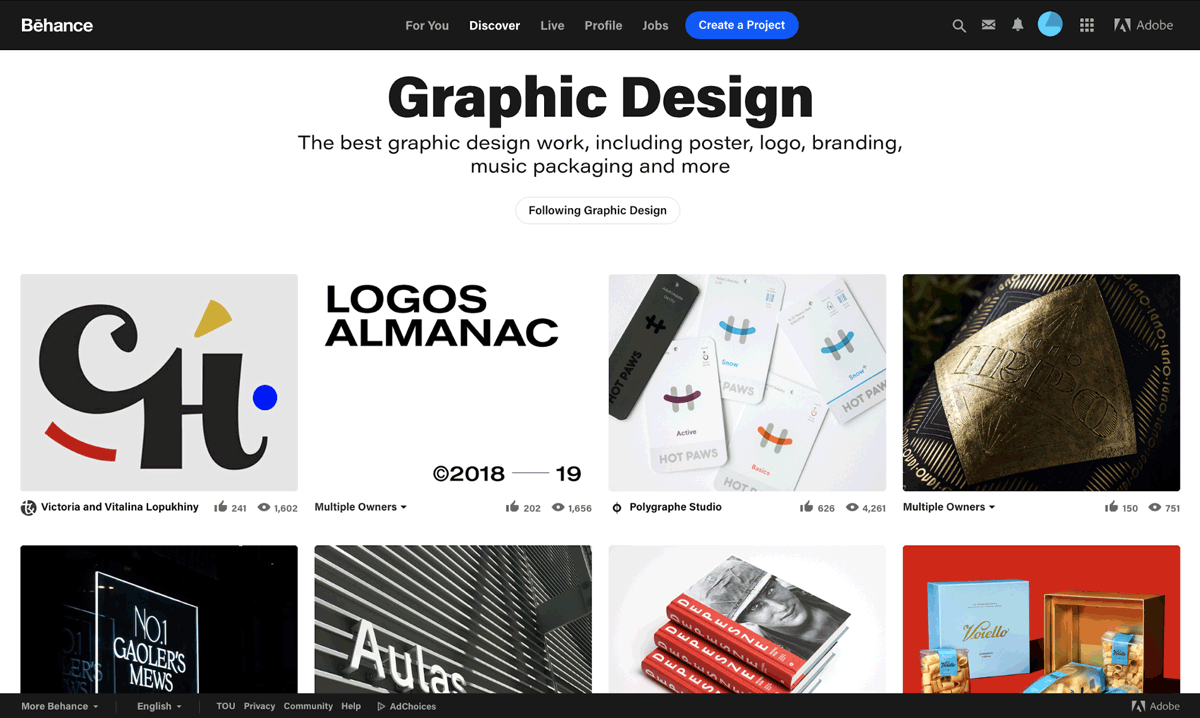 In order to post to Behance's jobs board you have to pay $399/month for one job posting or $1,499/month for unlimited job postings. Your posting fee does not pay for the creative work performed.
Although this is a more expensive option, posting on Behance gives you access to a huge number of talented designers.
Behance enables you to search for full time, part time or freelance employees. Post your job description and criteria and Behance will offer candidate recommendations.
You get access to advanced tools for discovering potential candidates and can view, organise and message applicants with ease.
Write a descriptive job posting with specific criteria and Behance will offer you custom recommendations using their Adobe Talent Algorithms to ensure you get the best candidate for the job.
Behance is a good option for those who have a bigger budget and know exactly what they're looking for.
Dribbble is a portfolio platform, similar to Behance, that allows designers to host creative work.
There are 1.4million creative professionals using Dribbble and an average of 2.5k targeted clicks per job listing.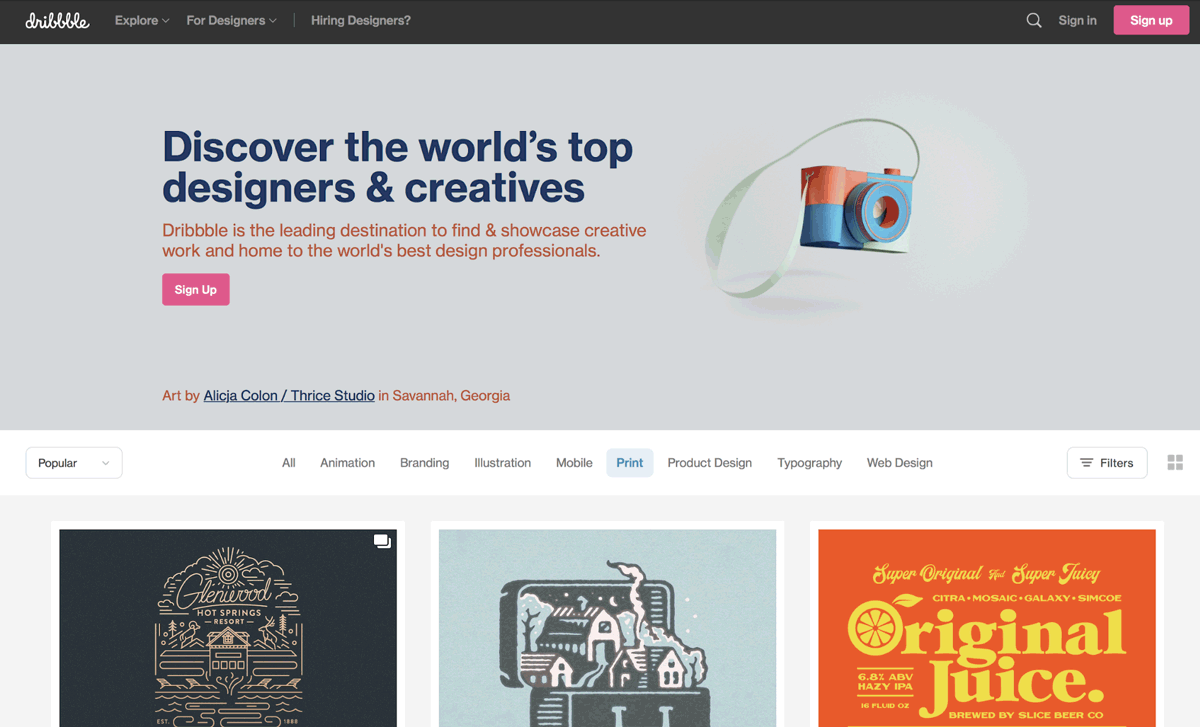 Dribbble gives you less detailed project previews than Behance. It is oriented towards showing 'shots'. Shots are previews of design work in 400x300px or 800x600px for retina displays.
You can choose from a variety of paid plans. A basic search at $99/month, an advanced search at $199/month, job listing at $299/month or an advanced search + job listing at $499/month.
Dribbble also offers 'Dribbble Talent' service that gives you access to candidates that aren't available through Dribbble Search.
The candidates are pre-vetted and ready to interview — plus you get support across the whole process from Dribbble Talent partners.
This option would suit a company looking to bring on a designer on a long term basis. Dribbble helps simplify the process of hiring a creative.
Which should I choose?
The best resource to use will really depend on the type of work you're looking for.
If you need a designer to complete a simple project, cheaply and with a relatively fast delivery time — fiverr is a good bet.
If you're in need of a high level designer to complete a large and complex project, and you are willing to spend a little more, 99designs is your best option.
Upwork is great if you're keen to pay your designer on an hourly basis. It has a broad range of designers and prices and enables flexibility and control over the project.
Freelancer works really well for one off jobs and project based work and has a wide range of prices.
Behance and Dribbble are great for hiring designers for more permanent roles. They are more expensive but have great access to quality designers and offer attractive and unique layouts.
Find the perfect designer for your business
Create a detailed job posting
In order to get the most out of your designer, you need to offer them a precise and detailed description of what you expect out of the process.
Give an overview of what you do
When outsourcing a freelance designer, it's essential they understand your niche and how their task fits into your business.
Clearly outline:
Your brand personality
Your target market
Your goals for your ecommerce store
Be explicit in your goals
Now, it's time to get down in the detail.
What exactly are you expecting out of the project?
Do you need editable artwork files, specific formats, the transfer of copyrights or an extended license agreement?
Are you hiring for a one off project or looking to build a relationship with a designer who will create designs for your business on an ongoing basis?
These are all things you need to consider and have laid out explicitly in your brief.
Be crystal clear with your design brief
When it comes to your design brief, you want to give as much detail as possible. Leaving little room for interpretation will help avoid disappointment.
This is less important further down the line once your designer has a thorough understanding of your style. But in the beginning it's important you get your vision down on paper.
Give some context. Provide images of the things that inspire your designs and your vision for your brand.
If you can, provide a sketch of exactly what you're after. It doesn't have to be perfect — just get the bare bones down. Add in the details by providing plenty of description about the style and colours you want to see.
If you're using text be clear on the kind of font you want and where you would like it to be positioned.
Be thorough in your screening process
It can feel a little risky going through an outsourcing website, particularly on a more budget friendly site like Fiverr.
Luckily, all of the outsourcing websites listed above utilise review systems. They will be your ally. Read reviews and recommendations and look carefully through the portfolios provided.
Have a chat with your potential designer before you sign up for anything. Whether this be via messenger or video call — it's important to get a feel for the person you're hiring.
It may take a while to trawl through and find a designer with good reviews, who matches your style and fits your budget. But play the long game and your merchandise business will see the benefits!
The devil is in the details
Check all the terms and conditions to ensure you know exactly what you're getting.
You will require the transfer of copyright or an extended license agreement that lets you use the designs for your own commercial use.
Look out for hidden fees. The price being advertised is not always the end price and may only include the bare minimum.
Check all these things from the get go and it will save you a lot of hassle further down the line!
Overview
There are plenty of great designers and illustrators out there — you just need to find the one that best fits your business.
Undoubtedly it can be a challenging and time consuming process at first. But finding a great designer to work with will save you heaps of time in the long run!
With a great designer at your disposal you can focus all your attention on building your brand and growing your business.
Interested in setting up your own print on demand store? Check out our Shopify app.