Sourcing custom merchandise ideas & designs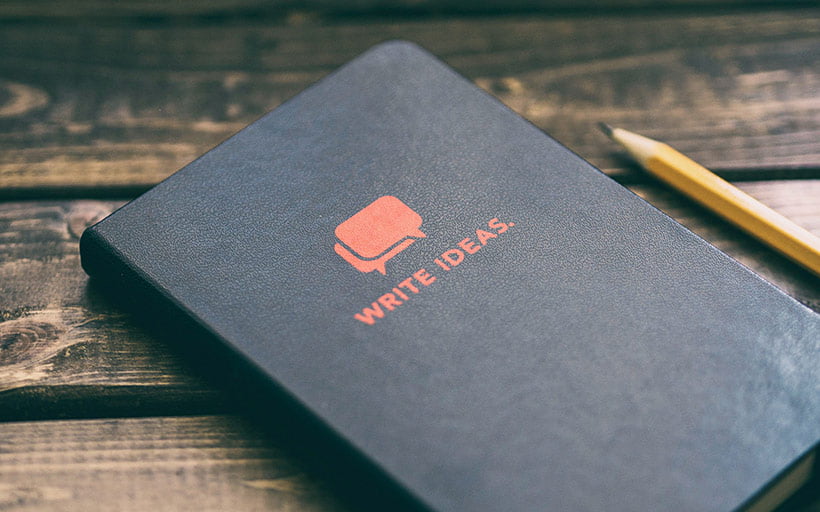 Tags
Interested in joining the world's leading print on demand platform?
What does it take to be successful in custom merchandise?
When you boil the answer down to its simplest components, it's essentially a partnership between two things: great products, and great design.
Print on demand services have made it easier than ever to retail great products — without the hassle of sourcing, testing and negotiating minimum order quantities.
But design is where many aspiring custom merchandisers fall down.
Many people feel they lack the inspiration, or technical proficiency, to come up with great ideas and execute great designs. And, ultimately, without design, your products are just unprinted clothes, plain fabrics and — quite literally — blank canvases.
If that sounds familiar, then this article is for you.
1. Get hundreds of slogan ideas with Shopify's 'Free slogan maker'
Coming up with design ideas is often the most intimidating part. Most people see a blank page as a menacing stranger rather than the proverbial friend they haven't met.
Shopify's free tool is a great starting point for that reason. Just enter a keyword relevant to your audience or store, hit the 'Generate slogans' button and get hundreds of suggestions for slogans that might look good on a t-shirt, cushion or canvas.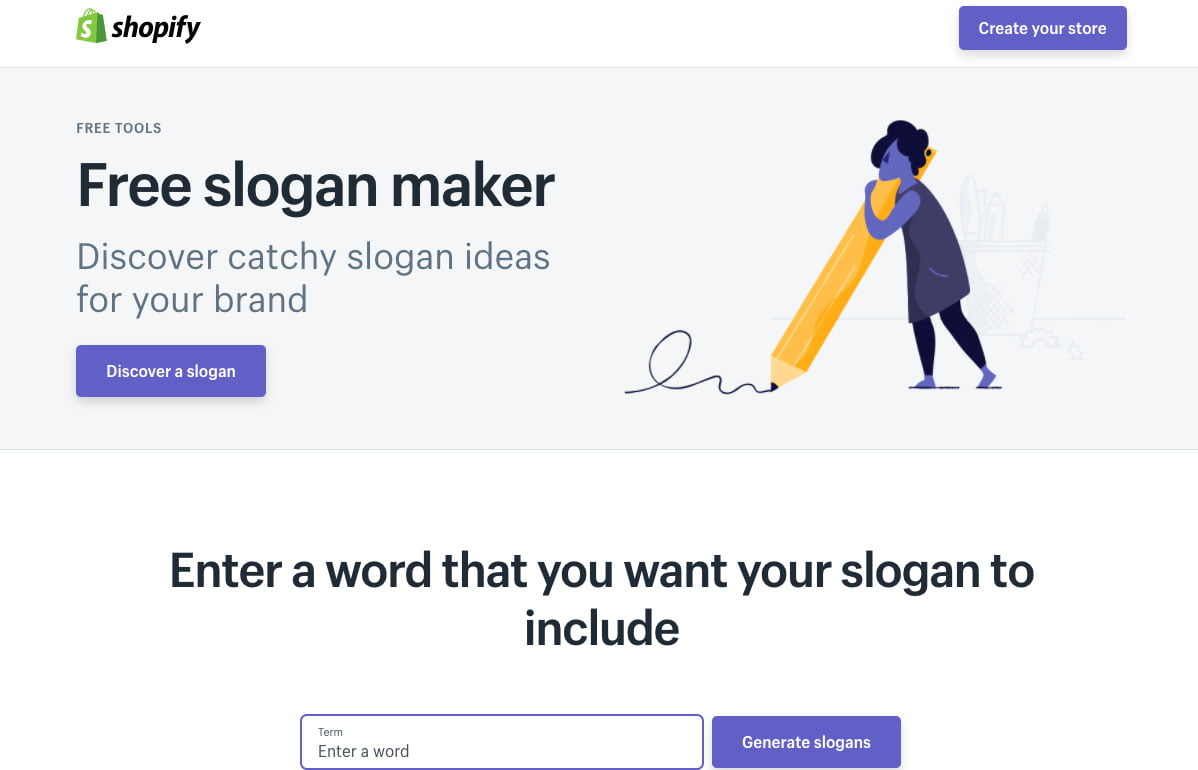 Obviously, this is an automated tool — and not every suggestion is going to be money-in-the-bank. But it's still a good starting point to get some initial ideas and inspiration.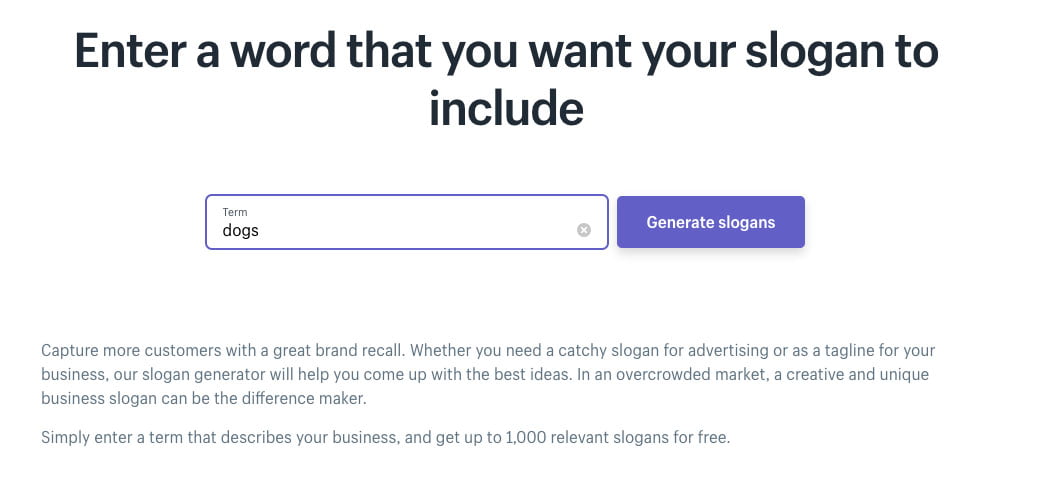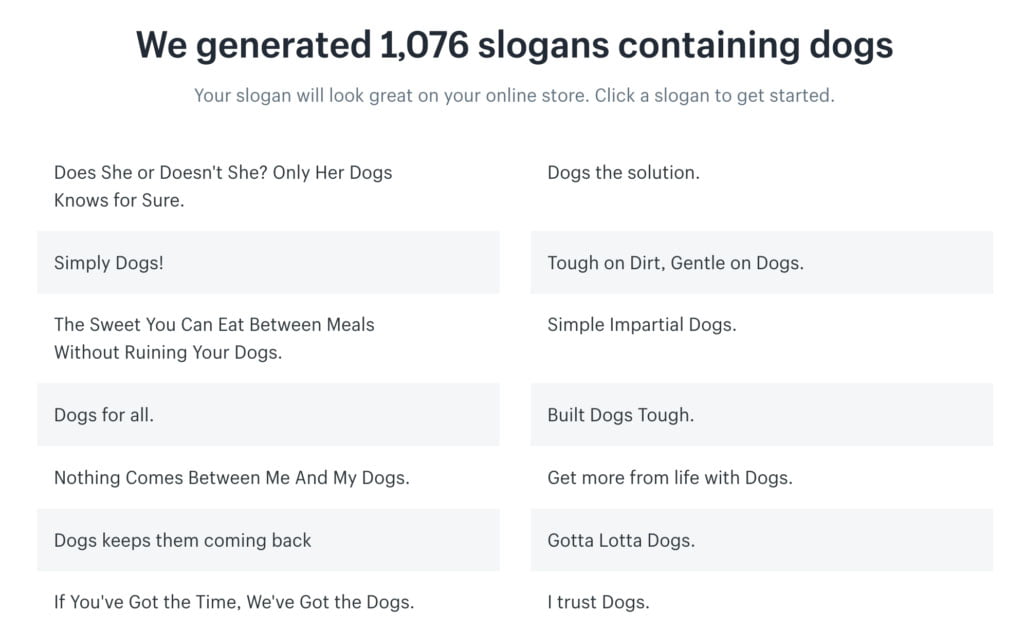 2. Hire a graphic design freelancer
If you've got an idea of the design or slogan you want, but just lack the technical skills to execute it — it may be time to bring in the freelancers. Sites like Upwork and Peopleperhour offer huge networks of freelance creatives which you can task with the completion of your design work.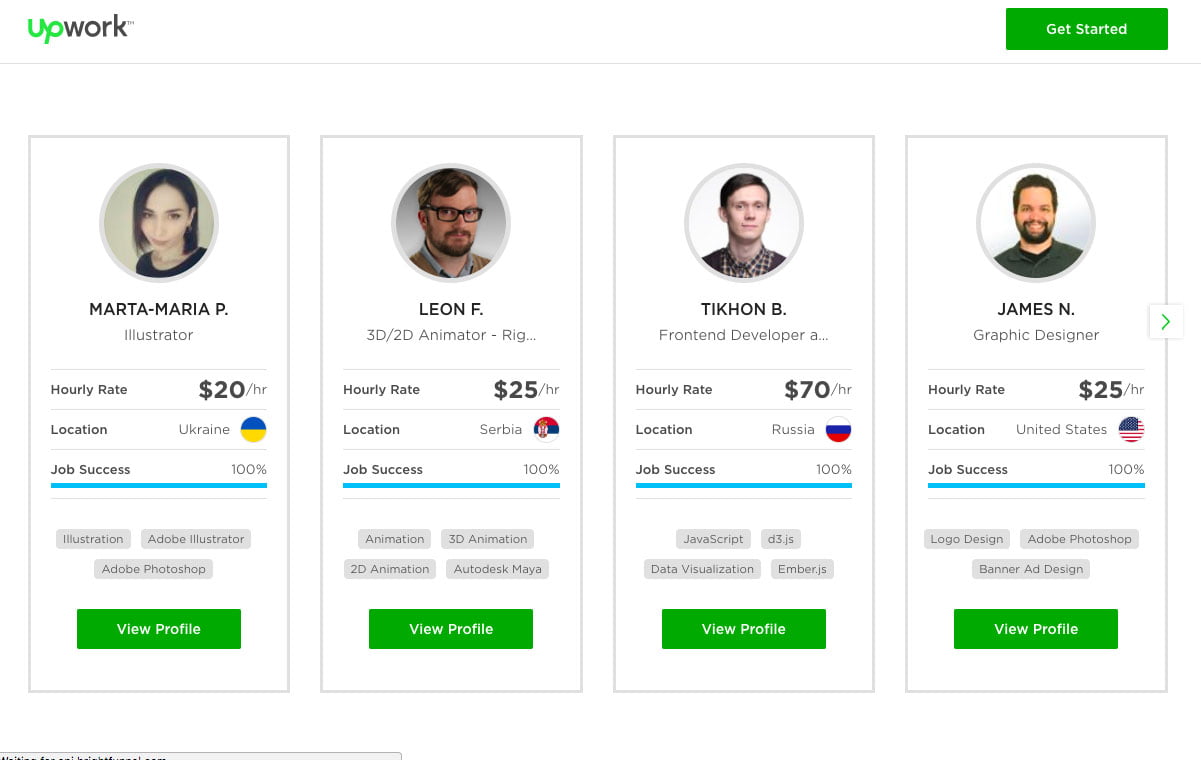 You can browse creatives by price point, experience, check out their prior work — and task them with creating something beautiful for your store.
PS. if you're also looking for a new logo for your store then take a look at this neat logo design tool called Hatchful.
3. Stock up on stock illustrations
A great place to look for inspiration — and identify designs to purchase and use — is to head to a stock image site such as Shutterstock.
When you're there, hit 'Images' and select 'Vectors,' to see a huge range of illustrations created by some insanely talented designers.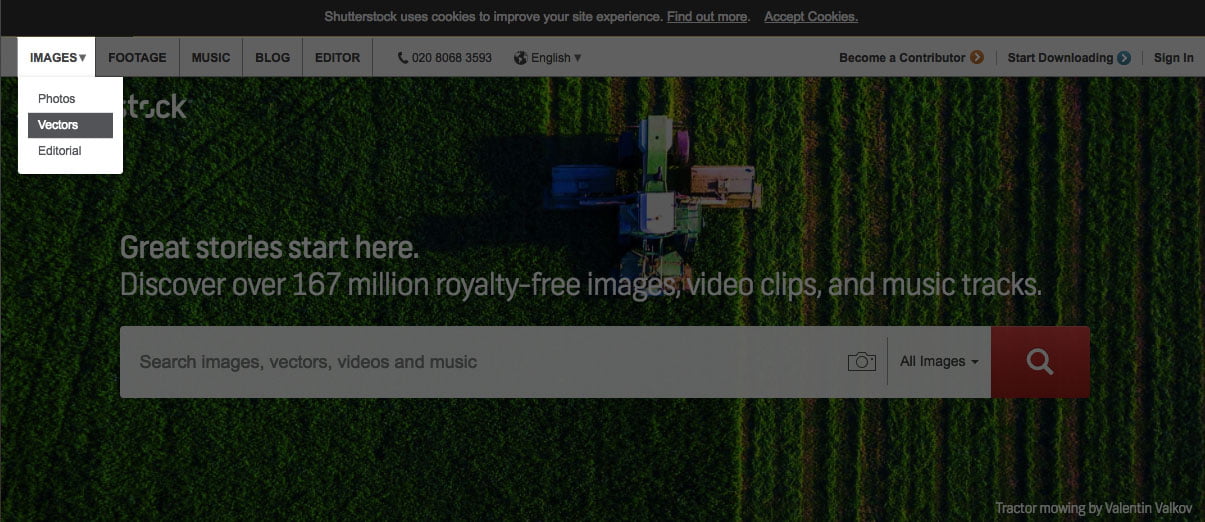 Illustrations are grouped and categorised according to their uses, and a simple keyword search pulls up literally thousands of options that can be edited, repurposed and applied to products — assuming you've got the right license. Each platform has its own rules.
For example, you'll need Shutterstock's Enhanced License which explicitly allows you to use illustrations and photos 'for print on demand projects such as postcards, mugs, t-shirts, posters, giclée prints, wallpaper, artwork and other items.'
Whichever platform you choose to use, make sure to read the licensing information to avoid landing yourself in hot water. Here are a few Shutterstock design ideas we found with just a few seconds digging…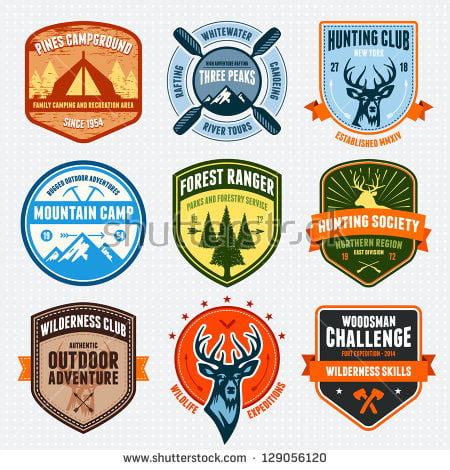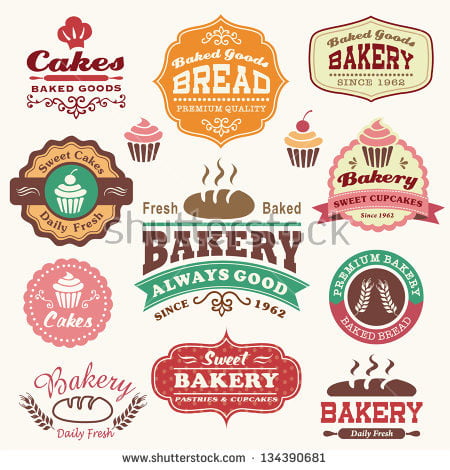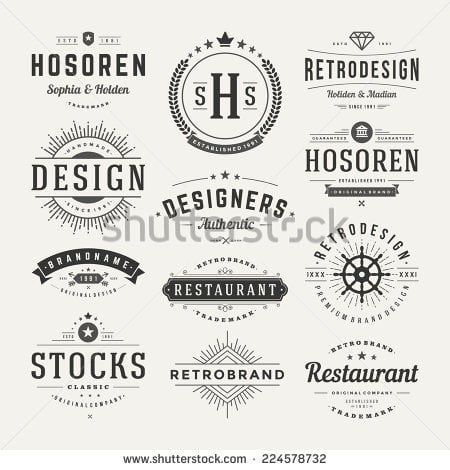 4. Get inspired by photography that looks less 'stock'
Similarly, there's a whole universe of amazing stock photography out there — at worst, this can be a source of inspiration. At best, you can incorporate it into your designs.
Shutterstock is a great starting point, but to be fair, there are loads of great websites offering similar services.
One great place to look is Unsplash — every image on this website is a) amazing, and b) totally free to download and use for commercial use. Just ripping these images and using them on your products is not ethical (and probably illegal) but you can absolutely edit and enhance them into spectacular derivative works.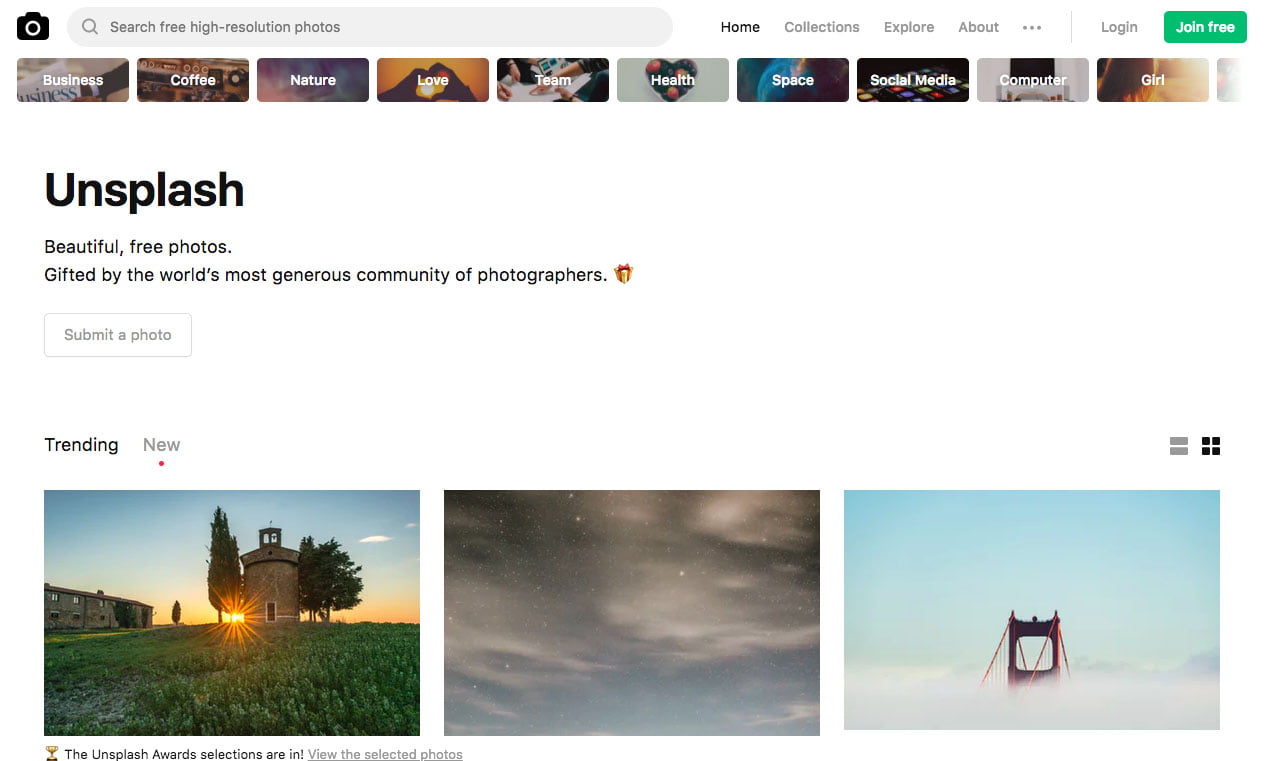 5. Run a design contest and pick your favourite
One strategy you may not have considered is design crowdsourcing. This is where designers 'compete' for your business — and you pay for the winning design. 99 Designs and Crowdspring are two platforms you can do this through.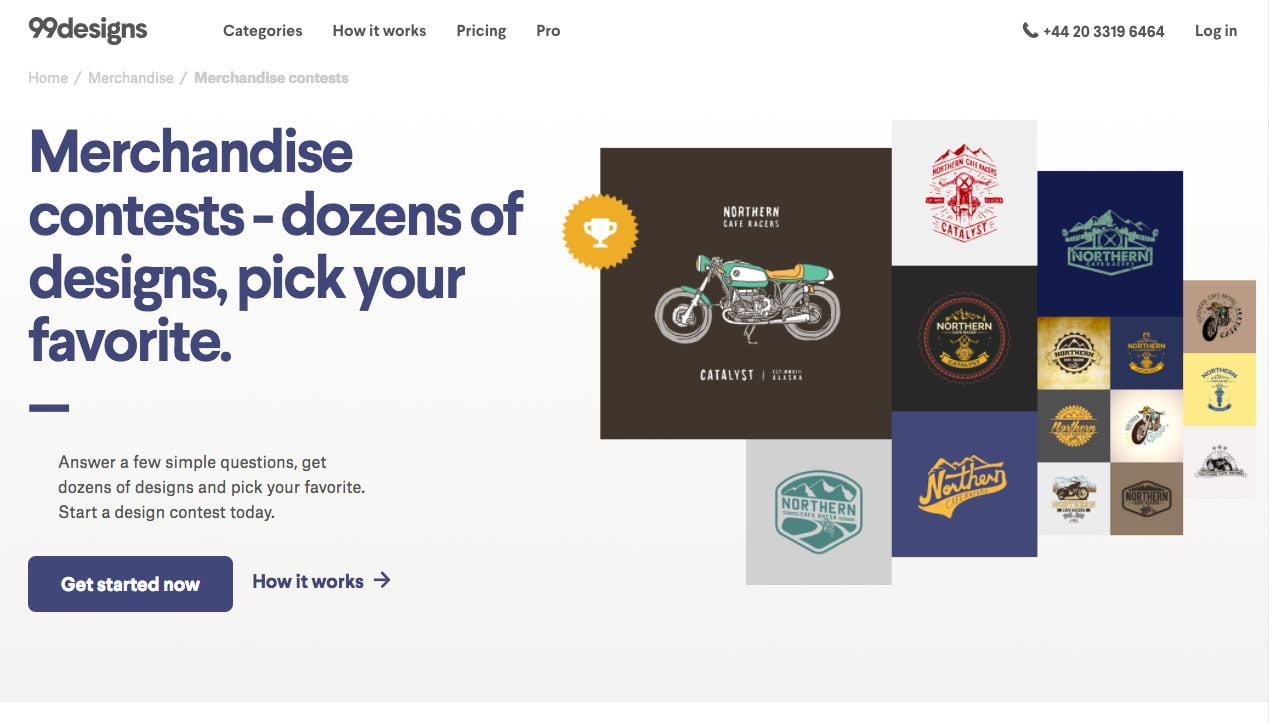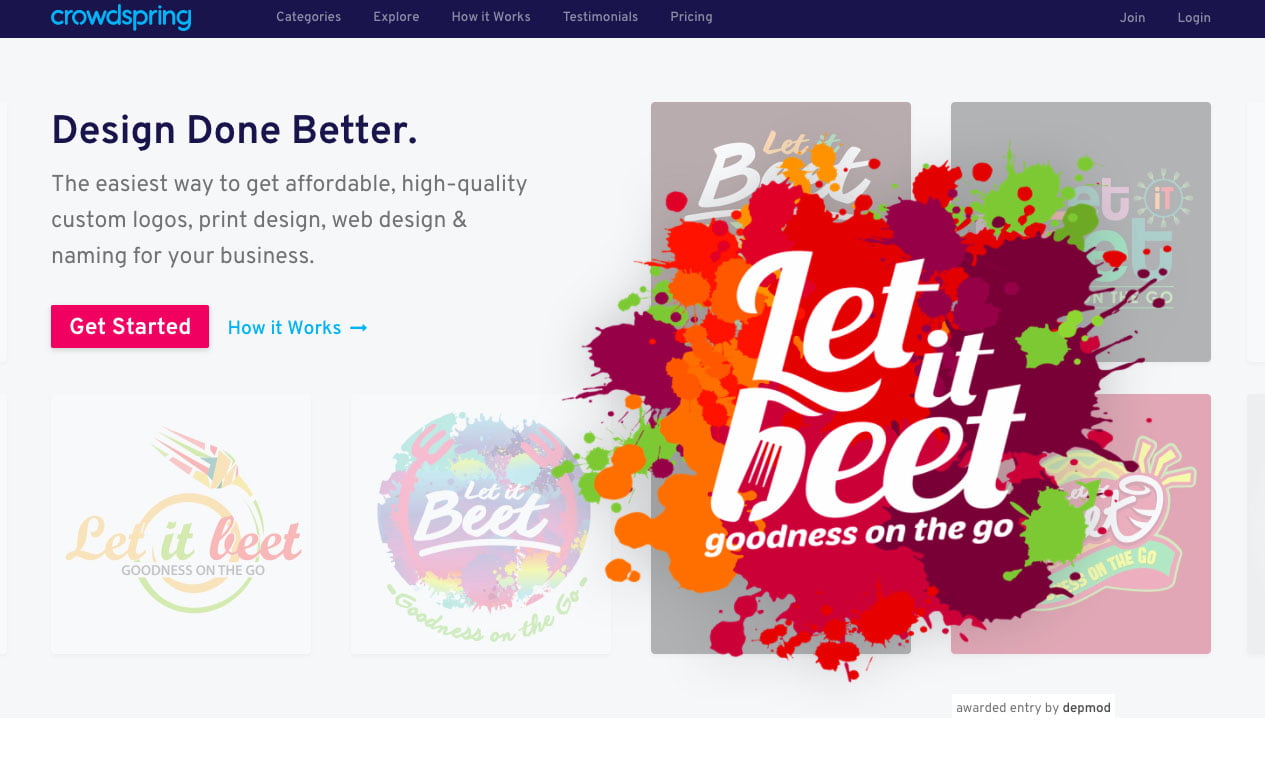 You basically answer a few questions, or complete a design brief, and the designers get to work. The number of potential designs you get to review, depends on how much you pay. But, ultimately, this is a great way to get a bunch of different ideas for a simple fixed price, and you know you're not stuck with the creative vision of one lone creative.
6. Get inspired and learn from the best!
Sometimes the most fitting metaphor for successful custom merchandisers is 'standing on the shoulders of giants' — that is, building on the successes of others in the past. In other words, check out what's successful already. What designs are already 'out there' that people are talking about and buying in volume?
Don't forget to look around you, too. News, current events and trends can all play into successful custom merchandise ideas — try Google Trends as a great idea of what's going on in the world, and consider whether you can come up with any slogans or designs that tap into popular culture (while avoiding any kind of intellectual property infringement, of course!)
Closing thoughts
Hopefully, today's article has given you a few ideas to source designs and come up with your own. But as Thomas Edison said, "The value of an idea lies in the using of it."
When you've got a design, or range of designs you're happy with, our team is here to help. The beauty of print on demand custom merchandise is that you don't need to worry about every design being wildly successful. You can start small; test and validate what works among your audience — then do more of what works, and cut back on what doesn't.