Translating personal brand identity into a physical product range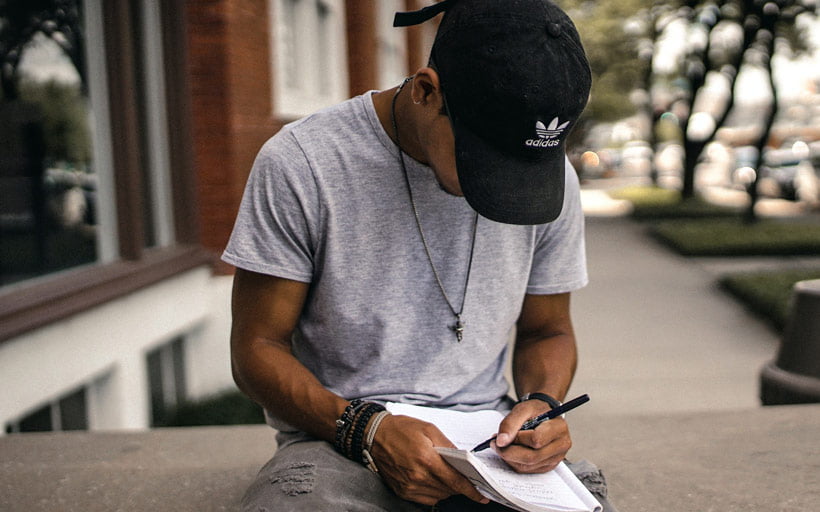 Interested in joining the world's leading print on demand platform?
Let's say you had £25k (approx $33k) readily available to spend, what would be your luxury purchase?
Buy a Mercedes with cash? Your dream wedding, including the honeymoon? A five-month trip around the world? Two terms of private education at Eton College? You could have any of these big luxurious purchases…
…Or you could buy a single Instagram post from beauty influencer Huda Kattan!
Who is Huda Kattan? She's a beauty influencer with 38 million (and growing) followers and was ranked number 37 for Forbe's 2020 list of America's Richest Self-Made Women. And yes, $33k (approx £25k) is what it will cost for one single Instagram post from her.
Proof — if you needed it — that influencer marketing is huge, and influencers are big money!
Huda Kattan isn't on her own. All around the world, people are using digital platforms to build a brand identity around their most simple commodity — themselves.
Whether you're a YouTuber, blogger, photographer, illustrator, musician or artist, if you have an audience, you also have a personal brand — and the potential to monetise it.
While the platforms you use may be digital, one of the best, and most popular ways to unlock that revenue is to create a physical product range. After all, what could be more authentic than promoting your own product range rather than that of another business or individual?
A physical product range gives your online followers a real-life piece of your brand to have, and hold. It can develop a sense of belonging to your brand, increasing loyalty and engagement, while developing a valuable additional revenue stream.
In this article, we'll walk you through everything you need to know about translating personal brand identity into a physical product range…
Defining your brand & choosing the right merchandise for you
To be truly successful, you need to first define your brand, that way, you can decide on the right merchandise for you and your audience.
You shouldn't be fooled into thinking this is going to be a few quick decisions, it's going to take a bit of work, but work that is going to benefit your merchandise campaign in the long run.
1. Determine your brand's target audience
There are plenty of tools to help generate meaningful insights about your audience. Your first port of call, if you're a YouTube influencer, should be your YouTube demographic report. The report includes useful information on your audience such as age, gender, and their location.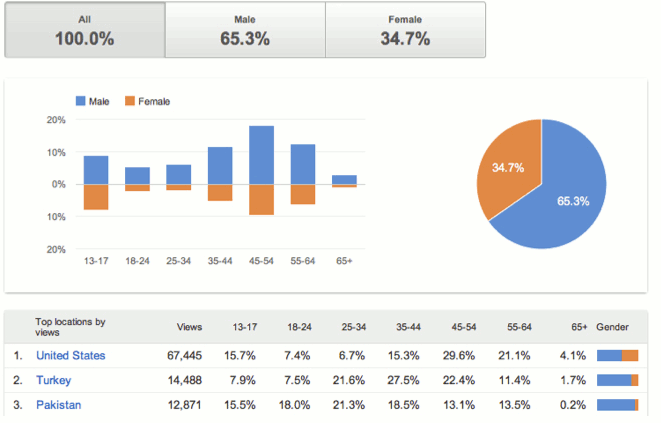 This is really useful in beginning to determine who your audience actually is.
If you're not on YouTube, there are other avenues you can explore, such as surveys or social media polls.
Social media polls can be particularly effective, as your audience is already there! It's not a lot of hassle for them to take part, and they're usually completed in just one click. You can have use polls on:
Twitter: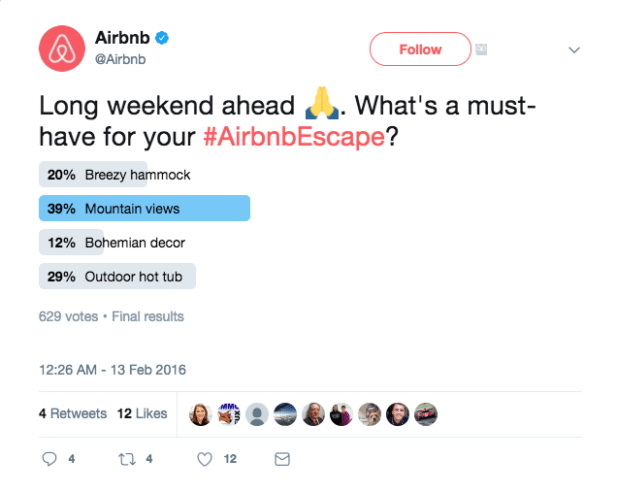 Instagram: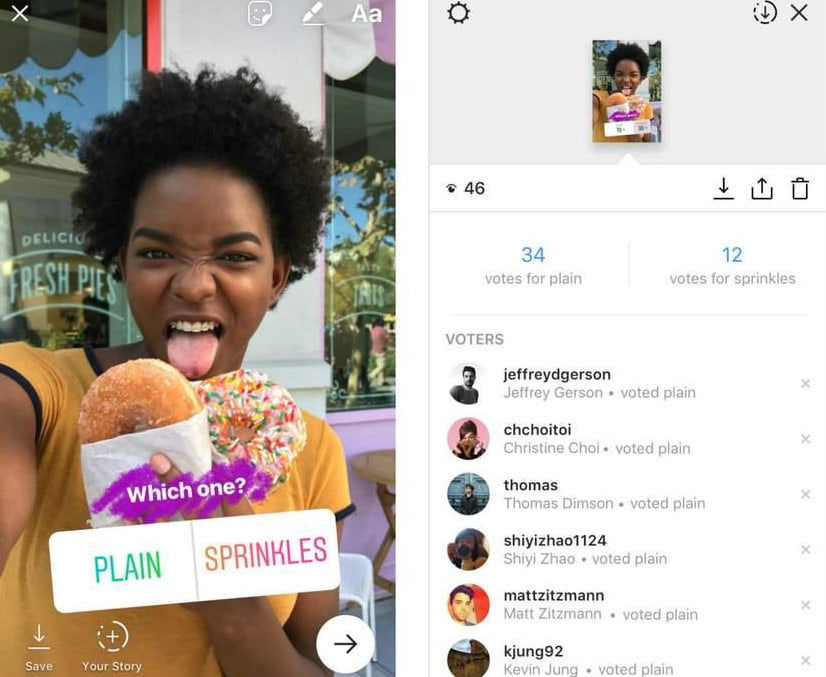 And Facebook: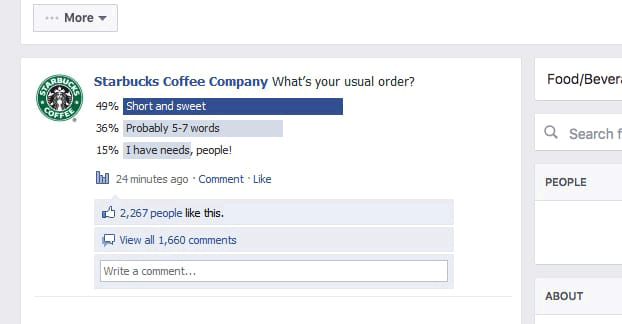 So you're able to get a set of results from across all of your social media channels, meaning you can get a fair representation of your whole fanbase.
Also, anybody who takes part in the poll usually gets a notification when the poll has ended to check the results. This will point them back towards your content, with no extra effort whatsoever.
2. Define your brand's mission statement
Having a mission statement is a great way to tell your followers/customers exactly what you're about, as well as keeping yourself on track as to what you're offering people.
So everything you do should point back to your mission statement.
Nike are a really good example of a company with an effective and inclusive mission statement:
To bring inspiration and innovation to every athlete in the world.
And then in addition, they say:
If you have a body, you are an athlete.
However, it's important to note that Nike is a multinational corporation and the largest supplier of athletic footwear and clothes in the world.
As an influencer, you're likely serving a particular niche. So don't try and be everything to everyone. Focus on the category of people you serve.
To get started on coming up with your mission statement, you need to follow these steps:
Define your purpose: ask yourself the question why does our brand exist?
Be specific: jargon and buzzwords are usually ineffective in mission statements.
Aim to inspire: obviously, it's important that your mission is attainable, but try to have an inspirational element in there too!
And finally, keep it succinct!
3. Research brands within your industry
Any good business plan starts with a competitive analysis. You don't want to imitate your competitors, but you need to be aware of what they do, and where your brand fits into the market in terms of positioning.
The end goal is to differentiate yourself from your competitors. And to convince people to buy from you instead.
Don't be like Kylie Jenner! A lot of small beauty brands have come forward to highlight posts that have been copied by Jenner, just like this example:
Followers will spot any imitation from a mile off, and won't be scared to publically call you out on it.
4. Create a brand logo
Now, you may already have one, but you may as well take this opportunity to make sure you're completely happy with it.
Whether you're starting afresh or just getting your logo re-made, it's definitely worth considering investing some time and money into hiring a professional designer.
A quick Google search will give you a variety of designers in your local area. So just be sure to check out their work history, reviews, and their price so you can make an informed decision.
Check out our guide on how to outsource a designer for more information.
5. Form your brand voice
Your brand voice will be determined by your mission statement. It's how you communicate with your customers and how they respond to you.
Think about your target audience and how they communicate with each other online. Consider your brand values and personality. Use this to inform a tone of voice that is authentic to you, and that will resonate with your followers.
Once you have your brand voice on point, you should integrate it into every part of your brand.
It's important to be consistent, everywhere!
Every part of your business should reflect the brand you've created. Maintaining a consistent brand voice will help your brand to become recognisable and memorable.
You can even base your merch on your brand voice! Marcus Butler was well known for starting all of his YouTube videos with an elongated "Helloooooo", so lo and behold, when he released this t-shirt…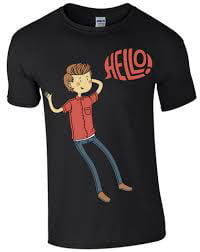 …it was a huge hit! A great example of how having a consistent brand works.
6. Be your brand's biggest advocate!
No-one knows your brand better than you, so who better to spread the word?
There are loads of different ways to do this; have your mission statement in all your social media bio's, slap that logo on everything you own, live and breathe your brand!
If people can see and feel that you're passionate about the brand, it's infectious, so they're much more likely to feel the same!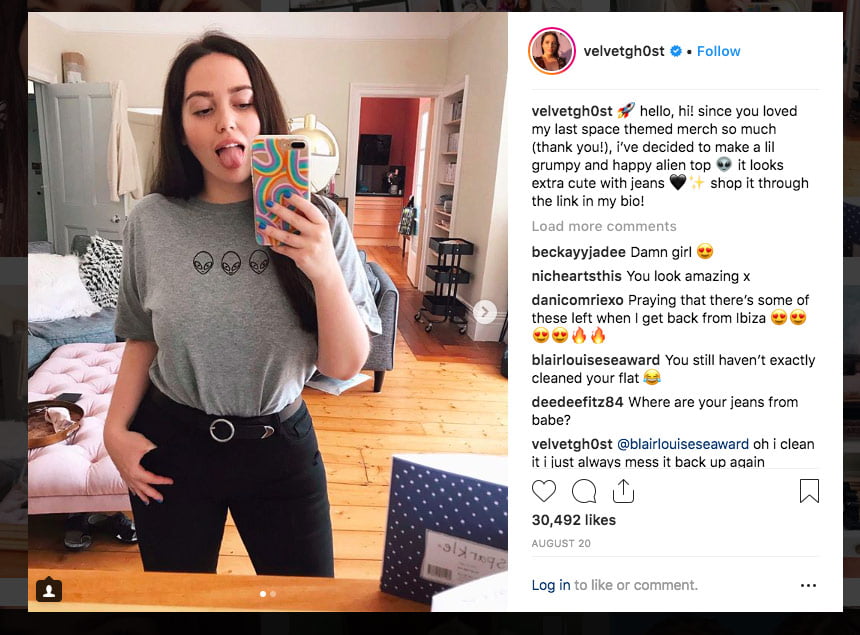 7. Map your merchandise strategy
Keep it relevant
The first question to ask yourself is, does your audience want these items?
For example, there's no point releasing a range of products that would be popular with beauty fans, if your audience is gamers.
Using the audience research techniques we discussed earlier in the post, you should be able to create a clear picture of your audience. Use this to inform decisions about your product range.
Start slow & keep it focused
You don't have to release a range of merch with 50 different items to start off. Test your audiences appetite first!
Which products stand out to you? Consider those that you think will be of most interest to your audience and release that first.
It may be worth setting time limits on your product range. They don't have to be available to buy indefinitely. In fact, it may actually harm sales as it takes away the sense of urgency to buy.
Keep it easy to sustain
Right, so you're pretty sure you know who your audience is and you're confident they will like the product.
Before diving head first into production there are a couple of things still to consider.
You need to weigh up whether or not your chosen product is sustainable. Unfortunately, not all products are easy or cost efficient to make.
Do your research before you decide on products! The last thing you want is to run out of your supply and end up disappointing your customers.
Some things to consider are:
Is the ordering process easy?
Do you know how much of each item is available?
What are the manufacturing and delivery times?
Make it extra special
Merch works better when it means something. The more special you can make your products for your audience, the more successful it's likely to be.
Releasing merch to celebrate surpassing a certain milestone in your number of followers, is a great example.
This type of release will spark interest and create excitement that your audience will want to be a part of.
As an example, popular vloggers Ireland Boys released special hoodies to commemorate reaching 1 million subscribers:
Bringing products out as 'limited editions' increases the excitement even more!
Another way to keep your merch exciting is to release seasonal merchandise. Think Christmas, Summertime or Halloween themes. Or any other calendar dates that matter to your audience.
For example, Mark Ferris released Halloween T-shirts: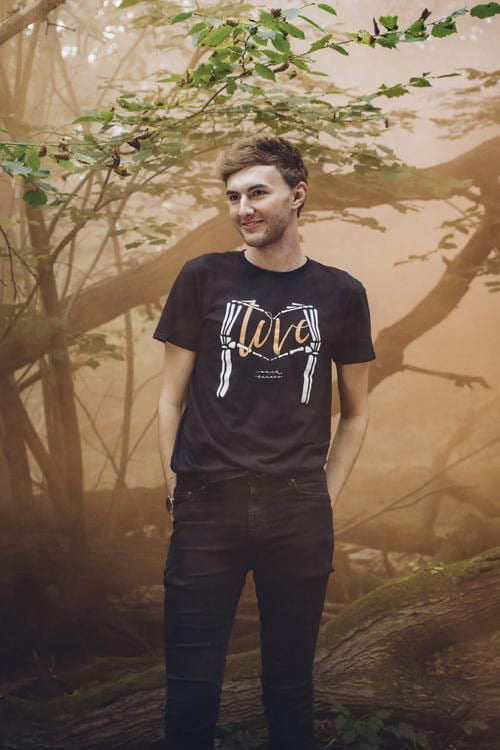 Again, seasonal merchandise is, by definition, limited edition. This inspires an urgency among your followers.
You can also have a bit of fun with seasonal merch — whether it be releasing an ugly Christmas jumper, or a garish Hawaiian-style shirt for your followers' summer vacation.
8. Budget, Pricing, Distribution, and Design
So you've got your brand nailed down, you've mapped your strategy, it's now time to get down to the serious stuff!
How are you going to get the merch to your customers?
If you want to do everything yourself- be prepared to put some time in.
Things to consider:
How much you would like to invest
Your budget
Costs of production and delivery
Pricing/desired profit per item
A lot of these complexities can be taken off your hands if you choose to use a print on demand service.
Print on demand does exactly what it says on the tin. Your products don't get printed until an order is received. You don't have to keep any stock yourself and delivery is completely taken care of.
We have a huge range of products that can be personalised with your own designs. Your products are then uploaded to your online store.
Print on demand is a time effective solution for a busy influencer.
9. Market your Merchandise
Share it!
Post about your merchandise everywhere.
Social media will be your best friend. Use every platform to share photos and updates about your product range. Competitions, videos, stories and polls are all great options to show off your merch in different ways.
Your followers are also going to be a great tool in spreading the word about your range. Encourage them to share your posts, and to post pictures of themselves with your products.
To create maximum visibility, assign a hashtag to your range. This way, when anybody searches the term, a whole host of organic content will come up.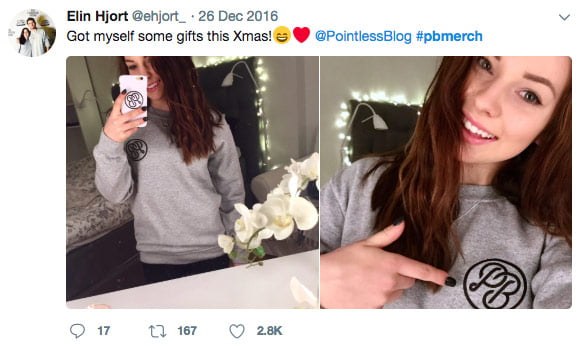 Promotions and Contests
Promotions are a sure fire way to drum up extra business. Whether it's a free gift with a purchase over a certain amount or BOGOF/342 offers, promotions can help persuade people to buy.
Hosting a contest is also really effective. Everybody loves free stuff. The chance of winning free products can help generate interest and boost awareness for your products.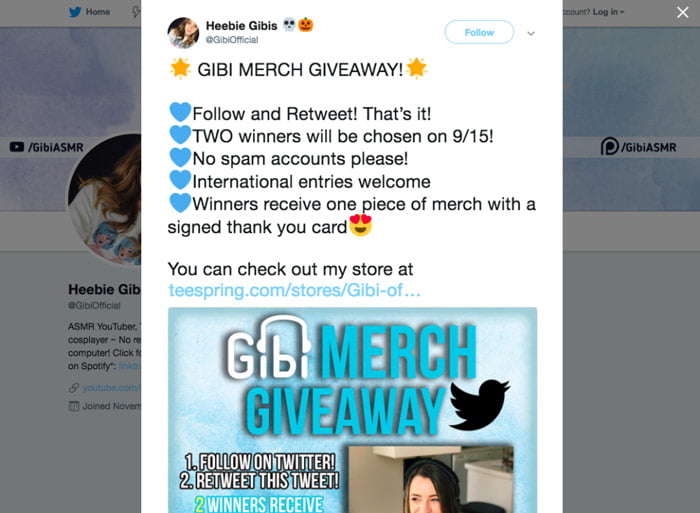 Extra Tip: Make the competition entry beneficial for you! For example, get your followers to either share a post or like your page in order to qualify to enter. You can even get them to tag their friends to gain more traction on your posts with very minimal effort. If you're selling through Shopify, you can setup and manage your contest using an app like ViralSweep.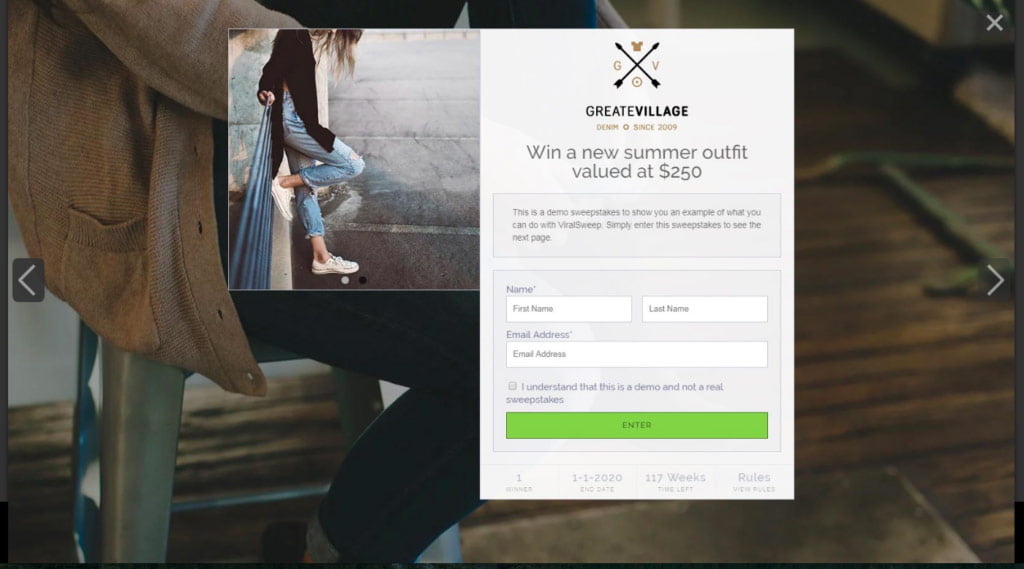 Share the Link
Always share the link to your products! In this day and age, people want content in front of them quickly, they don't want to have to search for anything.
So whenever you post about your merch, make sure you include the link to your online store.
For someone to find your merch, they would have to open google, write in the search term, click search, (hopefully) get directed to your website, click on your website link, then click to find the merch section, and so on….
In the online world — this is enough time for shoppers to lose interest.
A survey found that 57% of online shoppers will abandon a site if it takes more than three seconds to load. So just imagine how many potential customers may abandon purchasing if it's not a one-click process for them?
Keep the Momentum Up
Don't stop posting your products after the first few weeks.
Unfortunately, not everybody who follows you will have seen your initial posts and you really need to keep the momentum up to gain maximum exposure.
Social media platforms want you to spend ad dollars with them, and are making it increasingly difficult to reach your followers organically. For instance, Facebook's new algorithm makes it more difficult for smaller brands to get their content seen.
Timing and engagement are both important, but the reality is, only a small percentage of people are likely to see your organic posts.
So it's important to try and maximise your reach by posting your products multiple times.
However, you don't want to annoy your followers or come across spammy. Mix up your content format and vary the time of day that you post.
Extra tip: Take advantage of scheduling posts across your social media to make this even easier to keep up with. You can use a tool like Hootsuite to do this.
Influencer merch inspiration
For inspiration, let's take a look at some influencer merch that's been a hit.
Jenna Marbles, labelled as the 'Queen of YouTube' by her adoring fans and fellow content creators, went down a really niche route when it came to releasing her first collection of merchandise.
A lot of Jenna's content is centred around the love of her dogs. And as such it's safe to assume a lot of her audience are dog lovers. So — she released dog toys in the shape of her own dogs that are known and loved by her audience.
Not only a nice change from the typical merchandise market but also a great brand fit for Jenna.
Her viewers went crazy for them. Not only were these dog toys bought on mass, her viewers shared lots of organic content of their own dogs enjoying their new toys.
You also don't have to have millions of followers to release merch. Take this mug for example: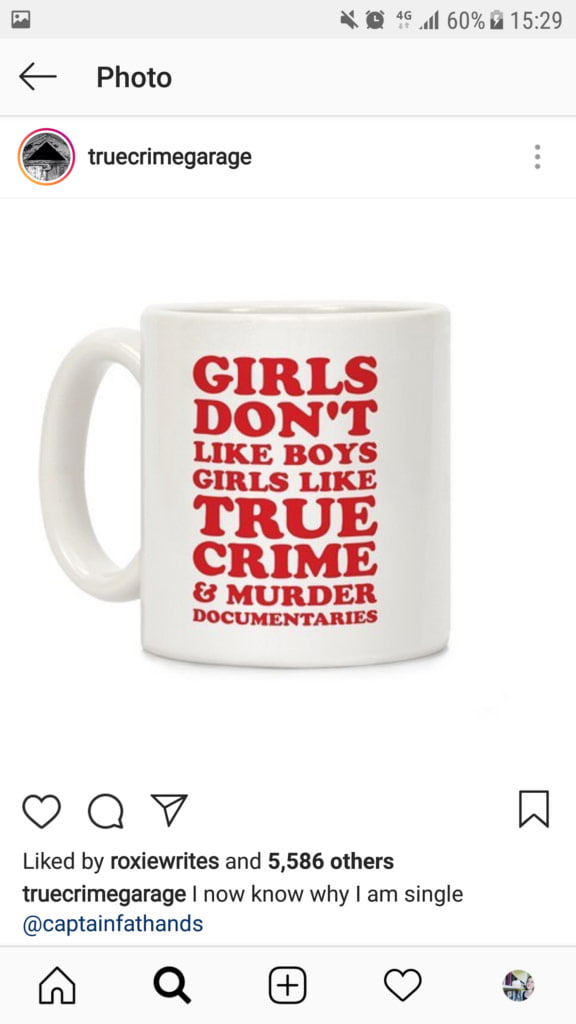 This example comes from True Crime Garage, a podcast with around 60,000 followers. Again, it's cool, it's niche and so on-brand!
Remember what we said earlier, about your products not having to be made up of only traditional merchandise items? Well Itsmarziapie has nailed that with her jewellery range: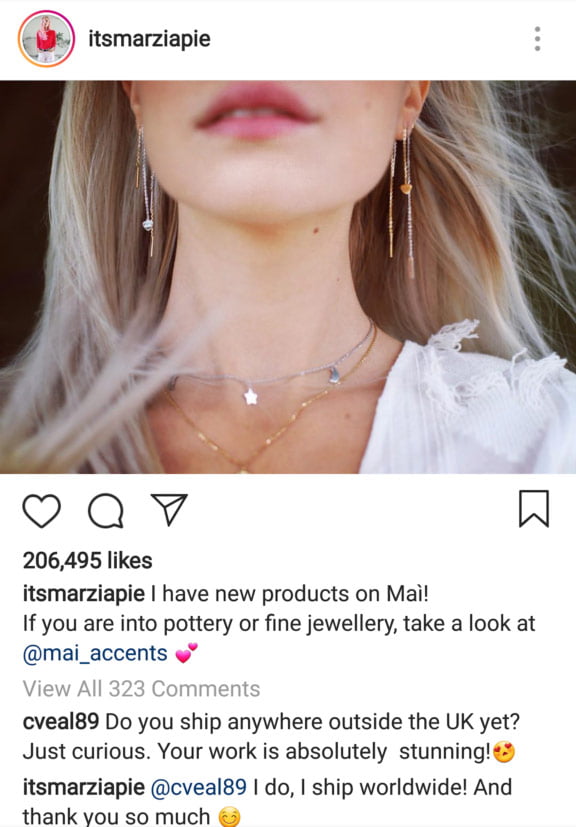 It's something a little different, and appeals to those who aren't huge fans of your typical merch items.
When it goes wrong…
Not everybody gets merch right, and it can have disastrous consequences.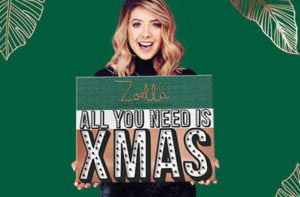 Christmas 2017 brought a massive scandal surrounding Zoella's advent calendar which retailed for £50.
This incident made mainstream news, so even if you'd never heard of Zoella beforehand, you probably heard about this. She's one of the UK's most popular influencers, she has millions of followers and product ranges sold in Boots and Superdrug.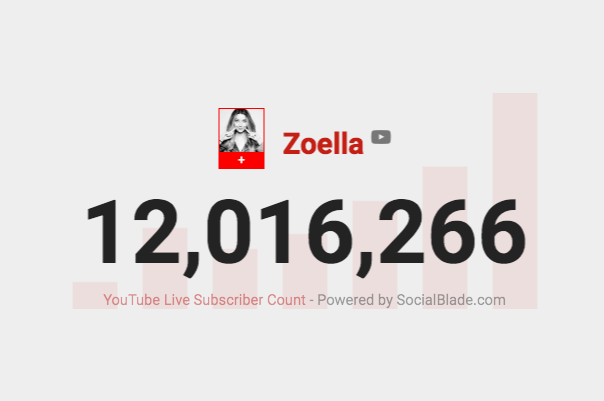 One of those products was her 'All you need is Xmas' advent calendar. Now £50 for an advent calendar is pretty steep as it is, but it only had twelve windows and the contents were as follows: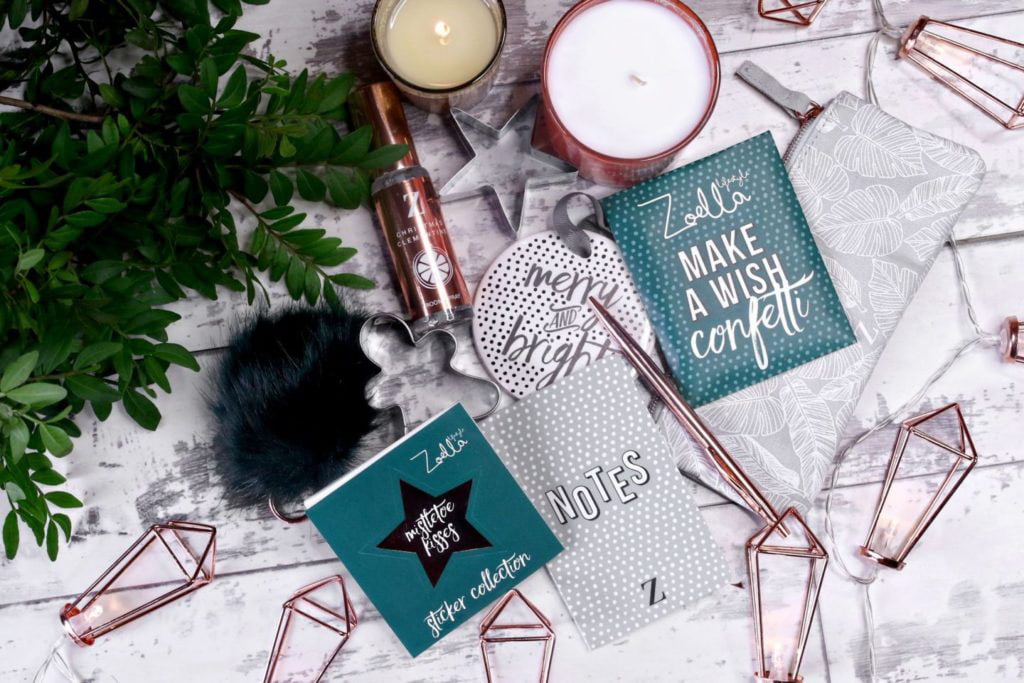 A cookie cutter, a small pack of confetti, a packet of 7 stickers, a star-shaped cookie cutter, a small bag, a 130g 'Festive Cookie' candle, a 30ml 'Christmas Clementine' room spray, a pen, a fluffy keyring, a gingerbread cookie cutter, a mini notepad, and a 130g 'Cosy Christmas' candle.
It all looks lovely when it's strategically placed on a fancy flat lay for Instagram, but customers weren't best pleased. Who can blame them really? If you were to buy these items separately, from a number of different stores, you're looking at a value of around £20 tops.
Poundland even released this rather clever, if not a little cheeky, ad campaign: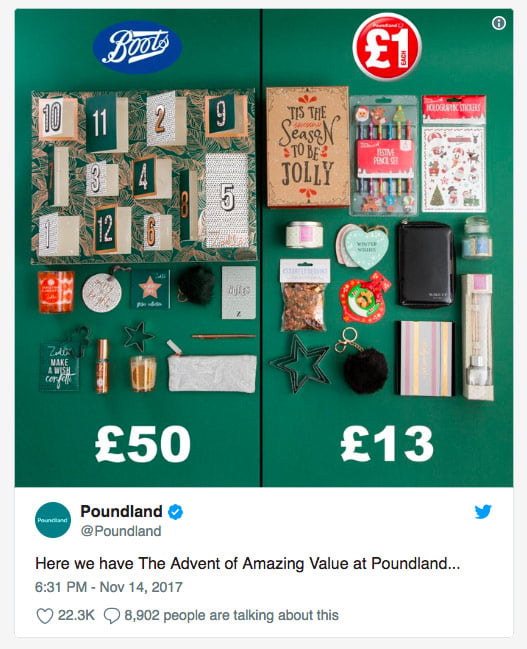 Zoella addressed the issue, saying she had no input on pricing. Boots then clapped back saying they sold it at the RRP. It all just got a bit messy.
As a result, Zoella's 2018 Christmas range was released without a big announcement and launch and, most interestingly, no advent calendar!
The main lesson from this is that you simply can't fool the public. And you shouldn't. Taking advantage of your audience is never a good idea. It's not ethical and will only hurt your brand in the long-run.
The power of influencer marketing is based on trust, credibility and authenticity. Incidents like this one only undermine that.
Your audience should be at the heart of any product release. Of course, as with any business, you're looking to make a profit. But selling a product that creates value for your followers is the way to go.
What's Next?
The tips outlined should help you to take your personal brand identity and transform it into a successful product range.
The process is going to require you putting in some hard work, but it should also be fun and really rewarding. If you're thinking about releasing a product range, you've probably already put a lot of hard work into getting to this point, so what's the harm in a little more graft?
Good Luck!
To learn just how print on demand can be the perfect way to get merchandise in the hands of your audience, browse our range of dropshipped products or read more about selling on-demand merch.