How to use generative AI to grow your print on demand business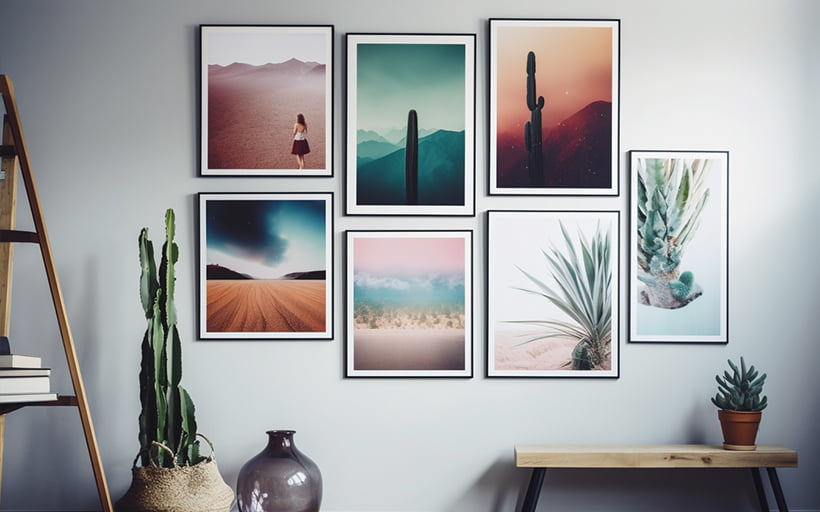 Interested in joining the world's leading print on demand platform?
Unless you've been living on another planet for the past few months — which, given the recent developments in artificial intelligence, is actually entirely plausible — you're probably familiar with the emergence of generative AI platforms like ChatGPT, Midjourney and SupportGPT.
If not, then in the interest of working smarter and not harder, here's the definition of generative AI according to AI chatbot, ChatGPT:
"Generative AI refers to a type of artificial intelligence that can create original and unique content, such as images, videos, music or text, without relying on pre-existing examples or templates. Generative AI systems use machine learning algorithms, often based on deep neural networks, to learn patterns and structures in a dataset and then generate new data that resembles the original data. This type of AI is often used in creative fields, such as music composition or art, as well as in natural language processing, where it can be used to generate new text based on existing examples or to create entirely new text."
So, how can generative AI help when it comes to running your print on demand business? While it can't do everything for you (yet), it can assist with tasks like writing product descriptions, creating marketing content and even providing customer support. Read on to discover how to harness the power of generative AI to help grow your print on demand business.
AI copywriting
As a copywriter, the thought of AI chatbots doing my job initially had me feeling like this guy. Existential dread aside, though, the great thing about chatbots is that they can handle repetitive tasks, enabling you to focus on more creative and strategic work as a result. And for business owners with limited time and resources, or who might not feel confident writing their own copy, chatbots are even more of a game-changer — ChatGPT, in particular.
Using ChatGPT is sort of like having your own personal assistant. Whether you're in need of some original content or struggling with writer's block, ChatGPT is your virtual wingman.
It's perfect for writing everything from product descriptions and email subject lines to ad headlines and blog posts. Simply log in, type your prompt into the text field, then sit back and watch as the words begin to flow on to your screen. Granted, the copy might need tweaking but, if nothing else, it's a decent starting point. That being said, if you do plan on using ChatGPT to write long-form content, you'll want to make sure the copy's up to scratch before publishing it, as Google has form for downgrading cookie-cutter content.
While the more advanced version of ChatGPT, ChatGPT Plus, will set you back $20 per month, the basic version is completely free to use. The only downside to this is that there will inevitably be times when ChatGPT is at capacity and therefore unavailable — because even robots need a break sometimes!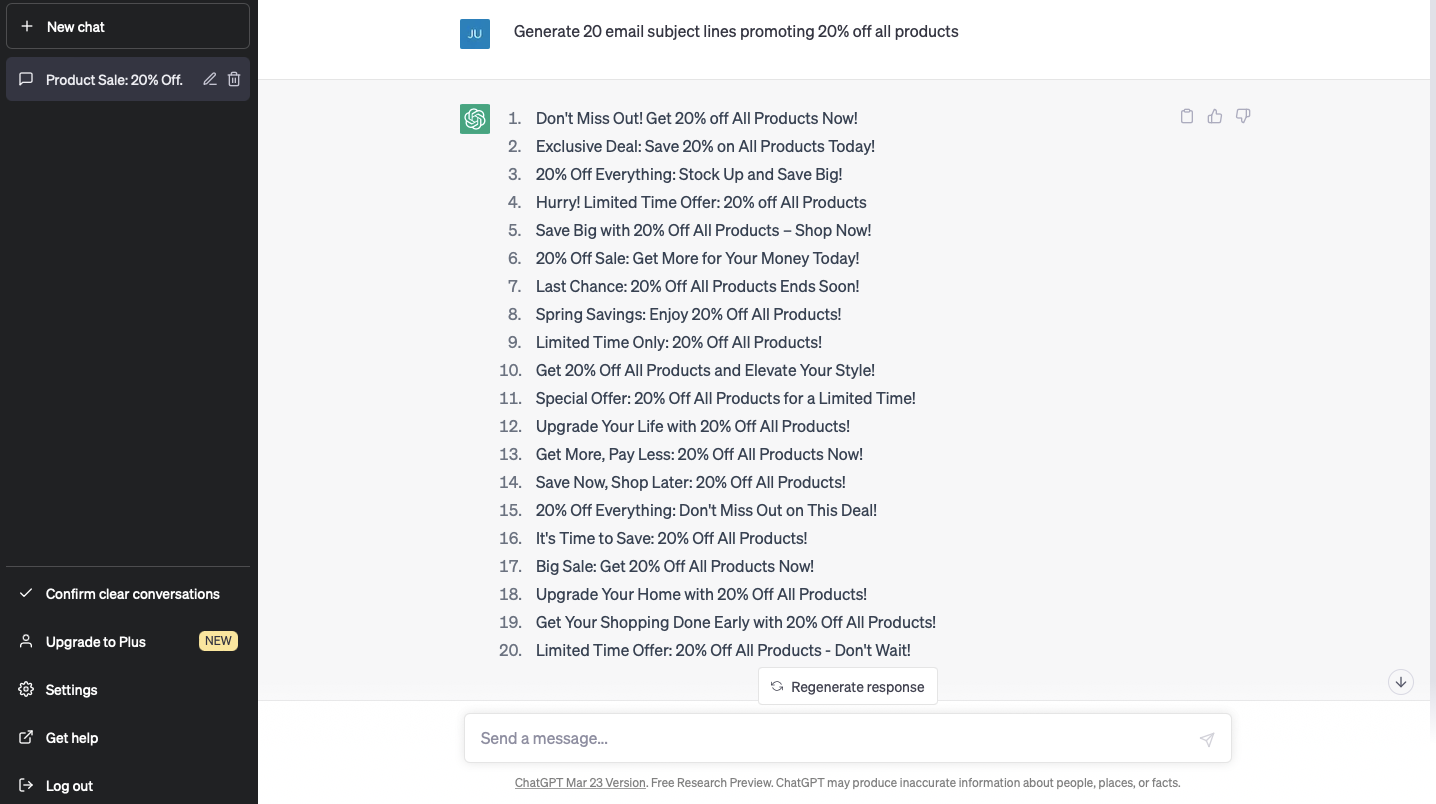 Image source
AI image generation
Creating marketing assets like product imagery and videos can be extremely time-consuming and expensive when running a print on demand business. Take the hero image in this blog post, for example. Producing lifestyle photography like this typically requires the input of multiple different people, including set stylists, lighting engineers, photographers and more. The shoot would also need to be planned pre-production and the photos retouched post-production. As well as the resources needed, all of this requires time and money – that is, before AI image generators like Midjourney came along. Plot twist: Midjourney created that image for us.
In addition to using generative AI platforms like Midjourney to produce marketing content, you can also use them to create original designs for your print on demand products. After logging in to Midjourney's Discord server, simply type in a prompt using the /imagine command, followed by some text describing the kind of image you want it to generate.
Now for the really good part. After submitting your request, you'll be able to watch as four different renderings of your image are generated in real time. You can even choose to upscale your images or generate slightly different variations until you're happy with the result or, alternatively, hit the re-roll button to re-submit a request (or job). If you're anything like us, you'll have a hard time tearing yourself away.
Midjourney offers three subscription plans, ranging from $10 per month for its basic plan to $60 per month for its pro plan.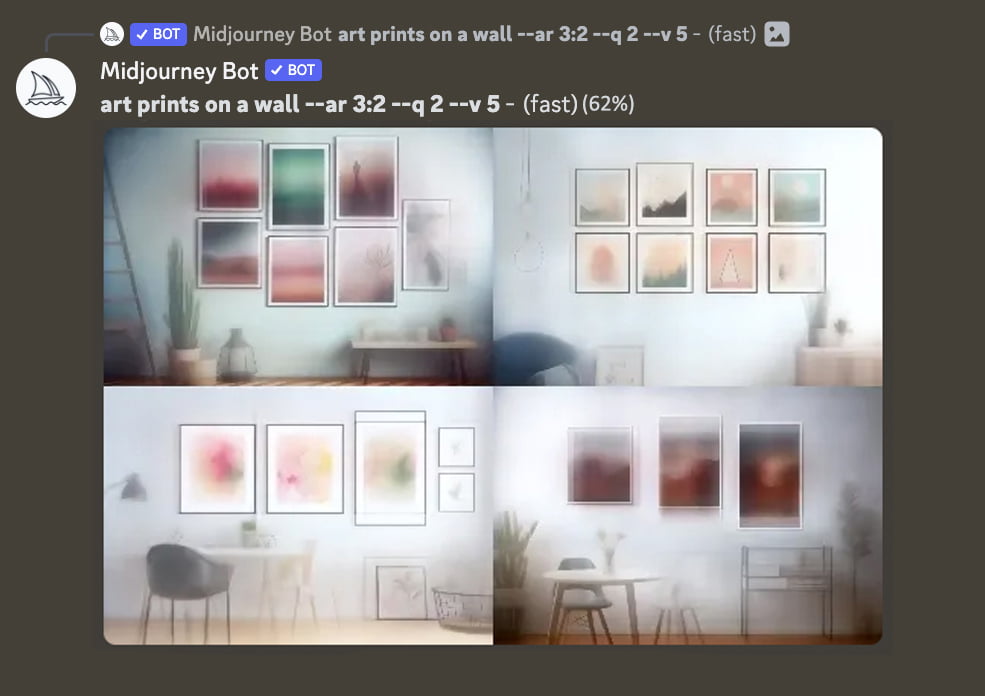 Image source
AI customer service
As a print on demand business owner, chances are you're juggling a number of roles — from designer and marketer to copywriter and customer support advisor. And although that deserves some serious kudos, we're sure you'd agree that your time is precious and needs to be protected at all costs, especially if you're in the process of scaling. On the flip side, if you've already scaled your print on demand business, then you might be looking for ways to optimise your company's help centre.
One way to do that is by outsourcing your customer service to dedicated AI customer support platforms like SupportGPT, Gorgias and Fixie.ai, which can streamline customer support by providing instant, accurate responses to common queries, reducing response times and freeing up support staff to handle more complex issues. These AI solutions can also learn from customer interactions, enabling them to provide more personalised and efficient support over time. Not too shabby, huh?
For pricing information, you'll need to get in touch with SupportGPT directly, since pricing varies depending on the volume of tickets raised and the number of employees who'll be using the platform. It currently integrates with Salesforce, Zendesk, ServiceNow, Kustomer, Talkdesk and Dialpad, among others. Gorgias offers a free, seven-day trial as well as four pricing plans, starting from $60 per month for 350 tickets, while Fixie.ai is free for individual developers and small teams.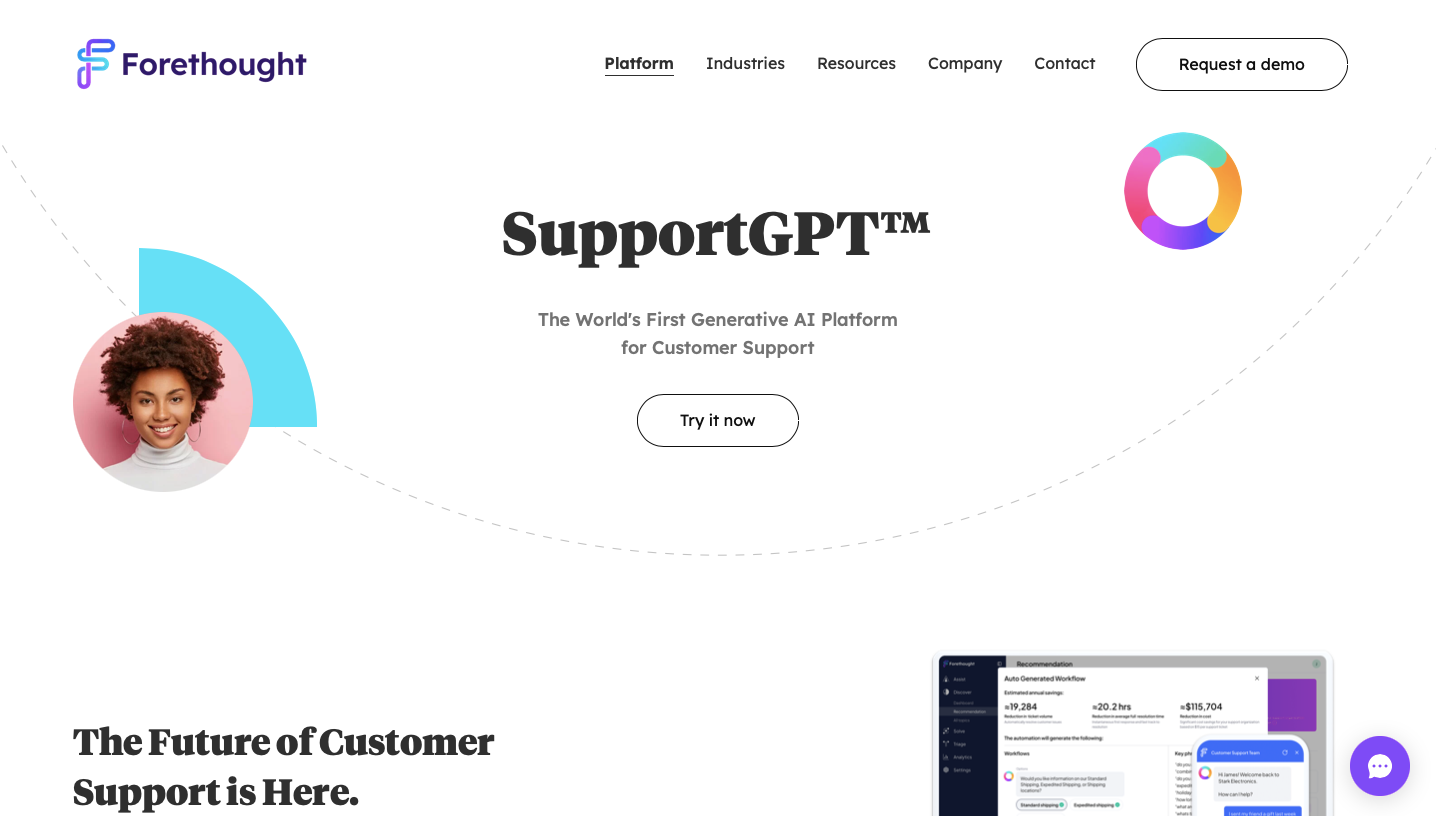 Image source
To sum up…
Despite what artificial intelligence doomsdayers and naysayers may say, generative AI has the potential to be a real asset in terms of running your print on demand business. It can assist with tasks like copywriting, image generation and customer support, in turn providing you with more time, money and resources to focus on growing your business and scaling it to success.
And if you've gone from thinking "Damn robots!" to "Damn, robots!" while reading this blog post, then you're well on your way to unlocking the potential of generative AI in helping you achieve your business goals. Happy AI'ing!
New to Prodigi? Sign up for your free account, and get 50% off your order when ordering any of our print on demand products for the first time.