How to set up a custom merchandise business as a side project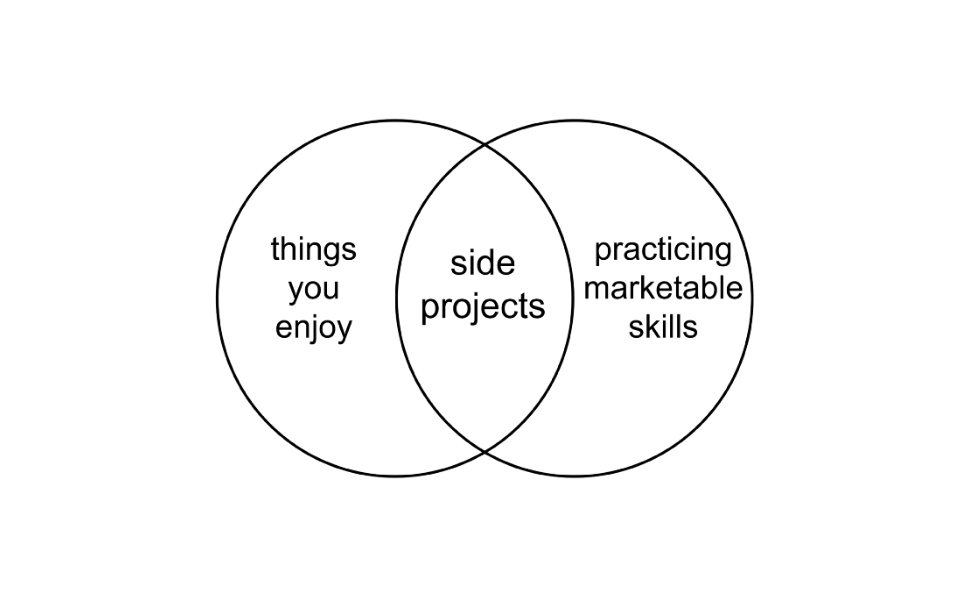 Tags
Interested in joining the world's leading print on demand platform?
We all daydream about what it would be like to be our own boss. To have no one to answer to but yourself, and make a comfortable living doing something you love. But how many of us actually get out there and make it happen?
The answer:
Not enough.
If you're connected to the internet, you have the world at your fingertips, and with the world at your fingertips you could be set to make a lot of money from a side project. A recent survey shows that 64% of the UK workforce wants to set up a business. The biggest hurdle is getting started.
In this article, we're going to take you through 5 simple steps to setup your own custom merchandise business as a side project, although this information is applicable to many other projects.
Step One: Believe in Yourself
It sounds cheesy, but hear us out! Actually, hear Charles F. Kettering out:
Believe and act as if it were impossible to fail.
If you don't believe in your side project taking off, then it won't. It's as simple as that. You need to believe in order to give your side project the time it deserves and also to get other people excited about it.
Need a little bit of extra convincing to believe in your side project?
Okay, how's this:
Yankee Candle was once a teenager's side project. Yep — THE Yankee Candle! It all began when founder, Michael J. Kittredge wanted to give his mother a special present for her birthday. He melted all of his old crayons and turned them into a candle. A neighbour offered to buy the candle from him for $2, and almost forty years later, Kittredge sold Yankee Candle for more than $500 million!
So, believe in your side project, give it the time it deserves, and who knows where it could take you!
Step Two: Focus
The next step is to focus on one side project and stick to it. When it comes to setting up a custom merchandise business, the possibilities are practically endless. But it's very important to tackle your projects one at a time in order to succeed. So find something that you're passionate about, something that you could never get tired of and focus all of your energy there.
Of course, there's more to it than that. In order for your side project to become profitable, your merchandise needs to be marketable. According to Medium, side projects work best when they live at the interaction of "things you enjoy" and "things that help you practice a marketable skill."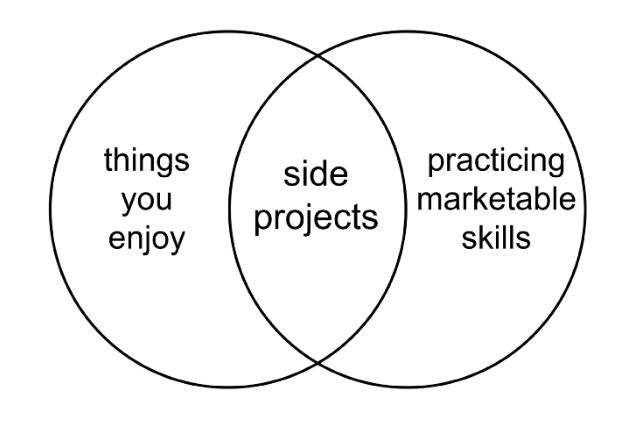 This much was certainly true for Janice Worsley, the founder of SwankyCrafts — an Etsy store that specialises in bridesmaids' gifts.
In an interview with Business Insider, Janice explained that she always enjoyed crafts with her children, but never thought of it as a potential business. It wasn't until her children grew up that she began making and selling gifts. At first, it wasn't going so well:
It's known to be a saturated market, but I thought if I could get that business to be popular, I would be able to go full-time one day. I was only selling one a week at first — it was very slow.
However, she sound found a marketable niche, and the rest is history:
In December 2015 I got engaged. I suddenly thought, why aren't I marketing [my gifts] to bridesmaids? Instead of one sale, I'd be getting five or six. That's when the business started taking off.
Step Three: Make Time
Finding time is possibly the biggest challenge you'll face when setting up your side project. At the start, when you're most excited about your project, it can be tempting to spend all of your spare time on it. But that's a bad idea and will usually lead to you burning out very quickly.
A great way of tackling this challenge is to create a schedule that you can stick to before you embark on your project. Work out how much time you can commit on your busiest days and stick to that timeframe even on days when you don't have much happening.
Don't have any spare time?
Here are some great tips on how you can make time:
(a) Get up earlier
I know that in these dark winter months, the last thing you want to do is get up earlier. But what better reason is there to get out of bed than doing something you love? Even just thirty minutes of productive side project work before you go to your actual job can be a great morale boost for the day — sort of like you've taken charge of your time.
If you really, really hate mornings, then staying up later can be just as effective. Whatever time works for you, carve it into your day and stick to it.
(b) Allocate procrastination time
We all procrastinate. It's inevitable, so why not set aside some time to do it? If you only have thirty minutes each day to work on your side project, you don't want to spend the first eight minutes scrolling through Instagram. Bookend your side project time with two ten minute sessions of procrastinating, that way you won't be tempted to do it in between.
(c) Make sacrifices
Don't be afraid to say no to things. If your side project is going to become a successful business then it has to be important to you — even if that means pushing off a meeting with your friends or delegating chores to your significant other (just don't tell them we told you to!)
J. K. Rowling herself used this technique when writing Harry Potter! She's quoted as saying:
Be RUTHLESS…Do not cave into endless requests to have "essential" and "long overdue" meetings.
Well, if it's good enough for J. K., it's good enough for us!
Step Four: Make it practical
So, at first glance, setting up a custom merchandise business from your home might not seem like the most practical thing to do. Maybe you're picturing materials piled up in your living room and boxes taking over your kitchen. But that doesn't need to be the case…
Enter:
We might be biased, but print on demand services make it more practical to run a custom merchandise business because you never need to actually handle your products! Think about that for a second…
You can sell your merchandise to customers all over the world and never make a trip to the post office. Pretty sweet.
All you really have to do is focus on creating great designs and then upload those to your chosen print on demand service. From there, you can advertise your products and get them dropshipped to your customers once a sale occurs. Not sure where to get designs from? Take a look at How to source a designer for your merchandise.
Step Five: Have fun
This is pretty obvious, but it is important to bear in mind especially when your side project takes off and your workload increases. Never forget that your merchandise business started off as something you could have fun with, and make a little money with too. Keep that balance regardless of how big your business gets and you'll be living the dream!
Final thoughts
As the examples we've seen above prove, side projects really can become something brilliant, even life-changing. You just need to have the confidence to start and the drive to keep going.
So go for it! What's the worst that could happen?
To explore setting up your own print on demand custom merchandise side project take a look at our Shopify app.