Print on demand home decor: Create & sell custom woven blankets online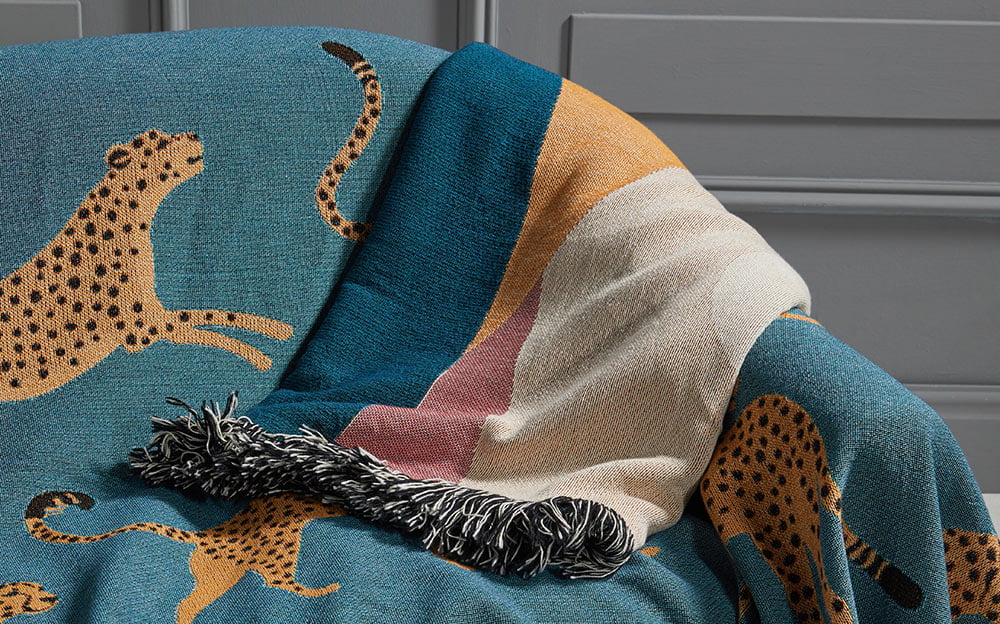 Interested in joining the world's leading print on demand platform?
Got a creative streak and looking to earn a little extra income? Say hello to our custom woven blankets. With print on demand, you can create and sell your own custom blankets for free online, without the need for inventory or minimum orders.
Prodigi custom blankets are made from 100% cotton for a super-soft feel and natural breathability, and can be used to recreate both photographs and graphic designs. Created on a machine known as a Jacquard loom, these stunning blankets are crafted by intricately weaving together a blend of monochrome and solid-coloured yarns. Instead of resorting to traditional printing or dyeing methods, the loom is programmed to meticulously lift and integrate each individual strand of yarn into the fabric, gradually forming the desired pattern stitch by stitch.
In this blog post, we'll explore how you can get started and turn your designs into beautiful, high-quality blankets that customers will love.
Why woven blankets?
Woven blankets are more than just cosy accessories — they're also versatile pieces of home decor that can instantly elevate the ambiance of any space. With their intricate patterns and vibrant colours, a custom blanket can serve as a focal point in a room or blend seamlessly with existing decor. They can be draped over a couch, used as a bedspread or even hung on a wall as a statement piece. Whether you want to create a warm and inviting atmosphere or showcase your artistic style, a custom printed blanket is an excellent choice.
The power of print on demand
Print on demand is a revolutionary business model that allows creatives to design and sell custom products without the need for inventory or upfront costs. It enables you to turn your creative ideas into physical products, such as a custom blanket, that can be sold online to customers all over the world, opening up a world of opportunities for artists, designers and entrepreneurs. With print on demand, you can focus on the design and marketing aspects while leaving the production and fulfilment to a trusted partner, like Prodigi (that's us).
Getting started with custom woven blankets
Design creation: The first step in creating woven custom blankets is to design your artwork. Consider the theme, colour palette and overall style you want to convey. You can use graphic design software or even hand-drawn illustrations scanned into digital format. Ensure that your designs are high-resolution for optimal printing quality. For more tips on how to achieve the perfect finish for your woven printed blanket, you can check out our step-by-step guide.
Find a print on demand provider: Look for a reputable print on demand provider that specialises in woven blankets. Consider factors such as product quality, printing technology, pricing, shipping options and customer support. Prodigi offers high-quality woven custom blankets made from 100% cotton and that support both photography and art prints.

Set up your online store: Create an online store on a platform like Etsy, WooCommerce or Squarespace. Customise your store's branding and layout to reflect your unique style and showcase your woven custom blankets prominently. Make sure to provide detailed product descriptions and high-quality images that accurately represent your designs.

Promote your products: Marketing plays a crucial role in the success of your online store. Utilise social media platforms, email marketing, influencer collaborations and other digital marketing strategies to reach your target audience. Highlight the unique features of your custom blanket and showcase how this product can enhance different living spaces.

Fulfilment and customer service: Prodigi's suite of ecommerce integrations enables you to automate all or parts of the fulfilment process. Once an order is placed on your online store, we'll take care of the production, packaging and shipping of your printed blanket, enabling you to focus on handling any customer queries and continue running your business.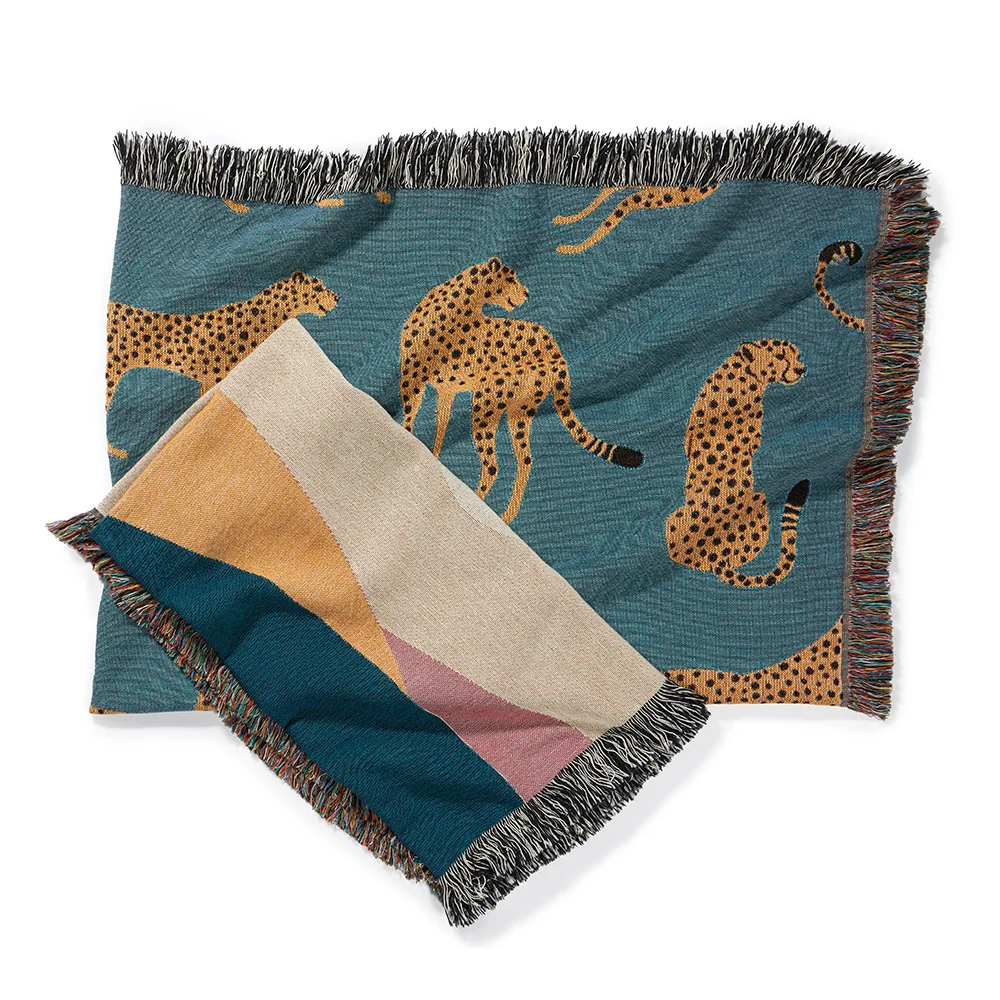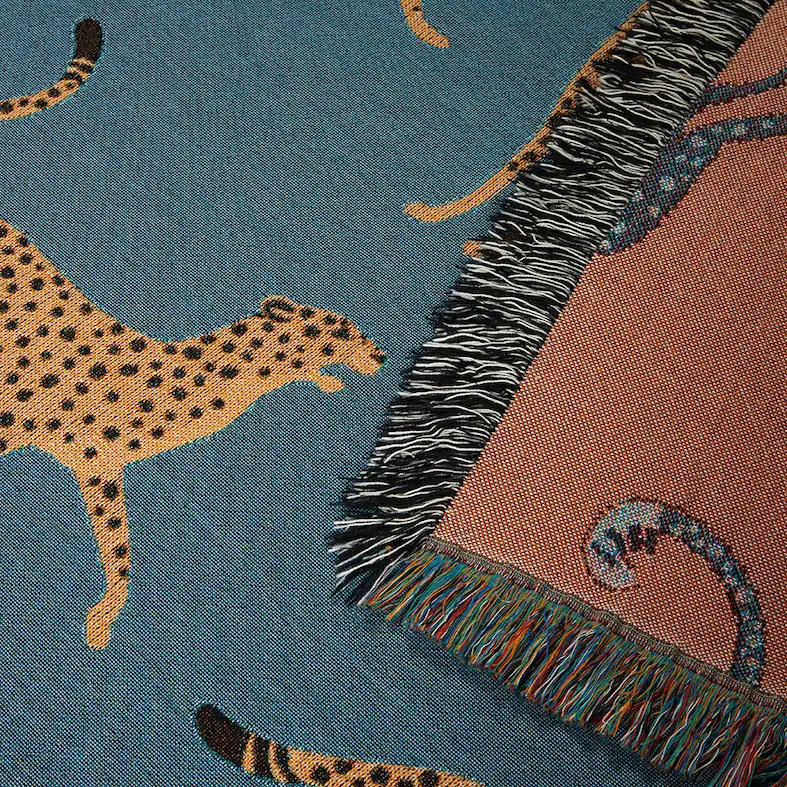 To sum up…
The journey of creating and selling custom woven blankets online is an exciting one. With print on demand, you can turn your passion into a thriving business while delighting customers with unique and personalised home decor.
Better yet, Prodigi enables you to start selling straight away — no upfront costs required. Plus, we'll print, pack and ship your orders on demand, and offer fast worldwide delivery. What's not to like?
Start selling custom blankets online with Prodigi. Sign up for a free account and get 50% off your first sample order.