Four sustainable canvas ideas for Mother's Day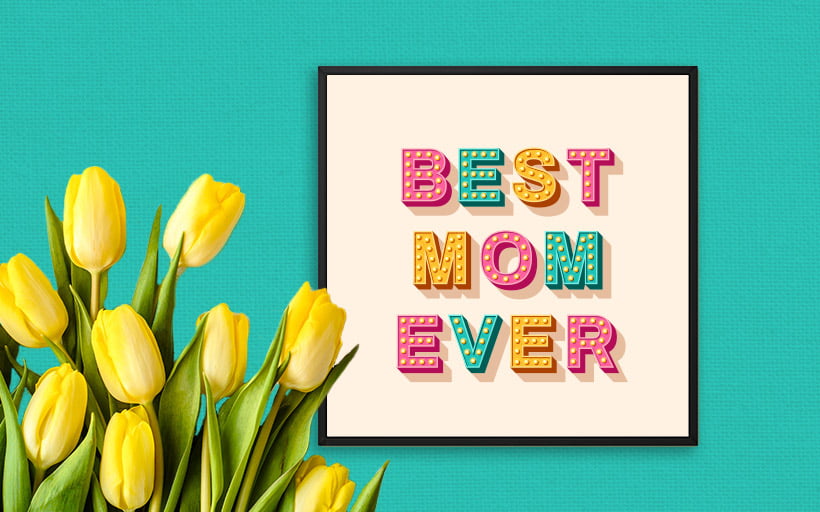 Interested in joining the world's leading print on demand platform?
The trend of giving sustainable gifts on Mother's Day is on the rise. An eco-friendly way for customers to show their love and appreciation for both moms and Mother Earth alike, selling sustainable gifts in your ecommerce store enables you to cater to demand while boosting your profits. So, ready to kick off your revenue-generating Mother's Day campaign? Introducing the four best sustainable canvas ideas for Mother's Day to help increase your sales.
Eco-friendly art canvas ideas for Mother's Day
Just as aesthetically appealing as traditional canvas, eco-friendly art canvas is the perfect way to incorporate some sustainable style into your home decor. Prodigi's eco canvas is made entirely from plastic bottles and comes in 100% recyclable packaging. What's more, the inks used to produce each one are designed to protect the vibrancy of your prints for over 100 years in ideal conditions. Art that you can appreciate for a lifetime? What's not to like?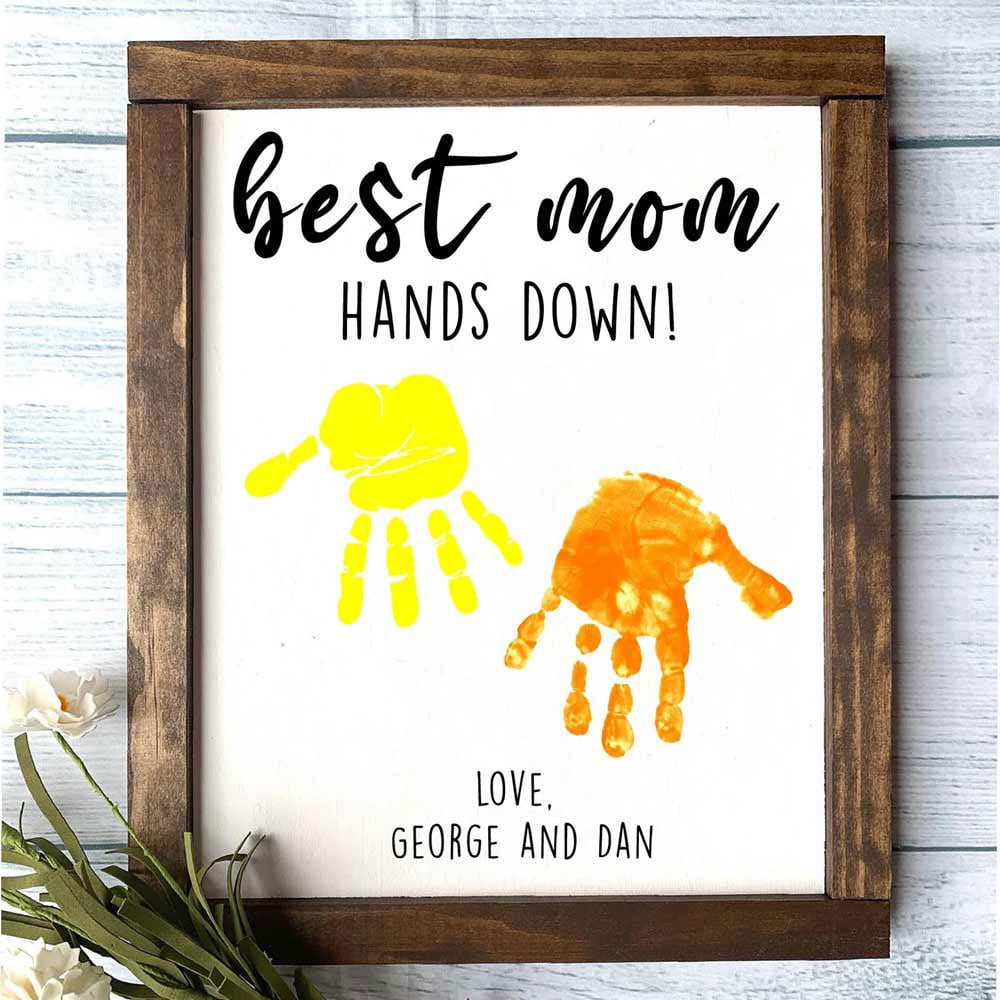 Image source
Here are some popular eco-friendly art canvas design ideas for Mother's Day:
Botanical art: Bouquets, leaves, herbs, etc.
Landscape art: Abstract or impressionistic landscape art
Animal art: Pet portraits, e.g. dogs, cats, etc.
Watercolor art: Ideal for recreating children's handprints, drawings or paintings
Typography art: Think heartfelt messages or quotes
Personalized art: Add product personalization options to enable your customers to print a special message, photo or image
Personalized sustainable canvas tote bags
Practical and on trend, sustainable canvas tote bags make great gifts.
Typically, canvas bags are made from synthetic, petroleum-based fibre — such as polyester or nylon — which can often take hundreds of years to break down and decompose, damaging the environment as a direct result. Organic cotton, linen, hemp, recycled and biodegradable materials are the best substitutes for making high-quality, eco-friendly tote bags. With tote bags, you can also print a custom logo or slogan to help your brand reach more consumers.
Check out the hottest print-on-demand trends for more on the best print-on-demand fashion accessories to sell in 2023.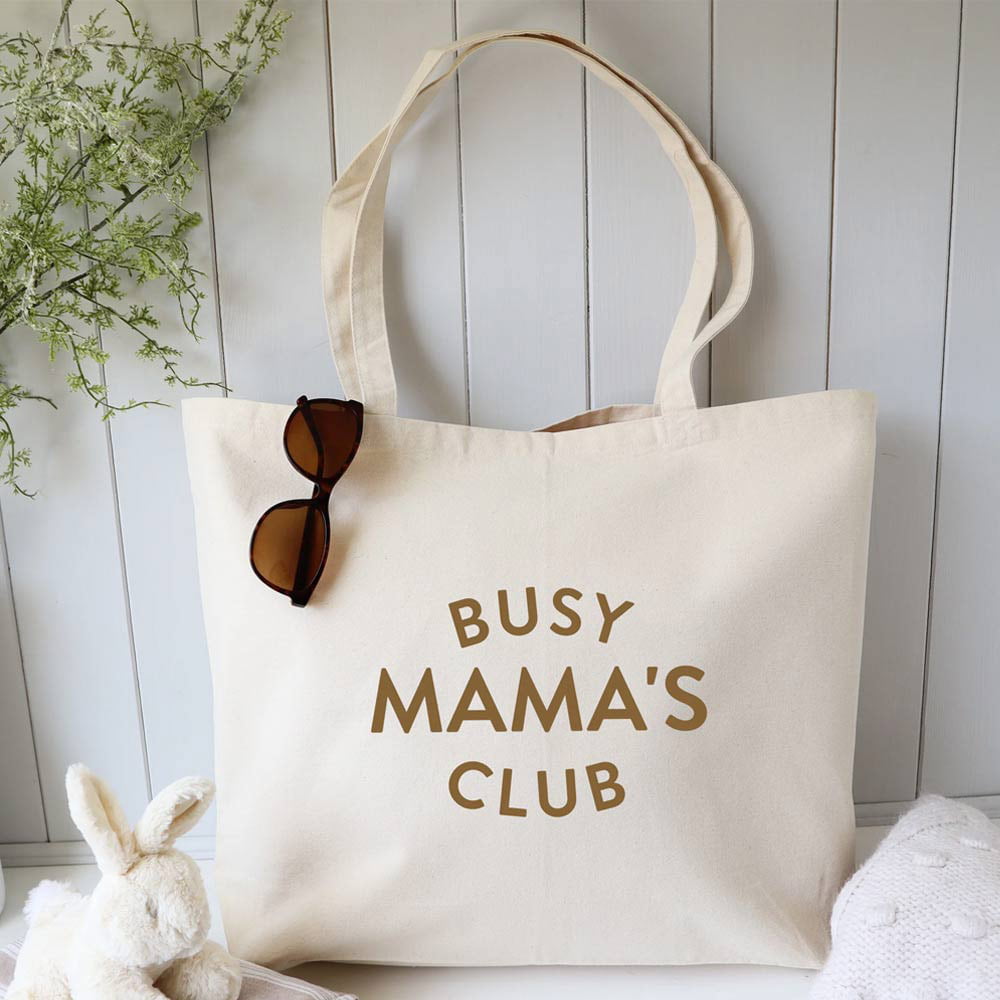 Image source
Sustainable canvas shoe trends for Mother's Day
Sustainable canvas shoes — like these canvas sneakers — make for a unique and thoughtful gift for Mother's Day. Despite their slightly higher cost, these shoes offer comfort with their softness and durability. They're also stylish and can be customized for a personal touch.
According to the IMARC Group, the global market for custom shoes was valued at $666.7mn in 2021, with a projected CAGR of 4.10% from 2022–2027.
Running, walking, sports, aerobics and trekking shoes are also in high demand for customization, as consumers seek footwear that matches their clothing with specific designs, materials and sizes. Innovative options like shoes using 3D printing technology are also popular.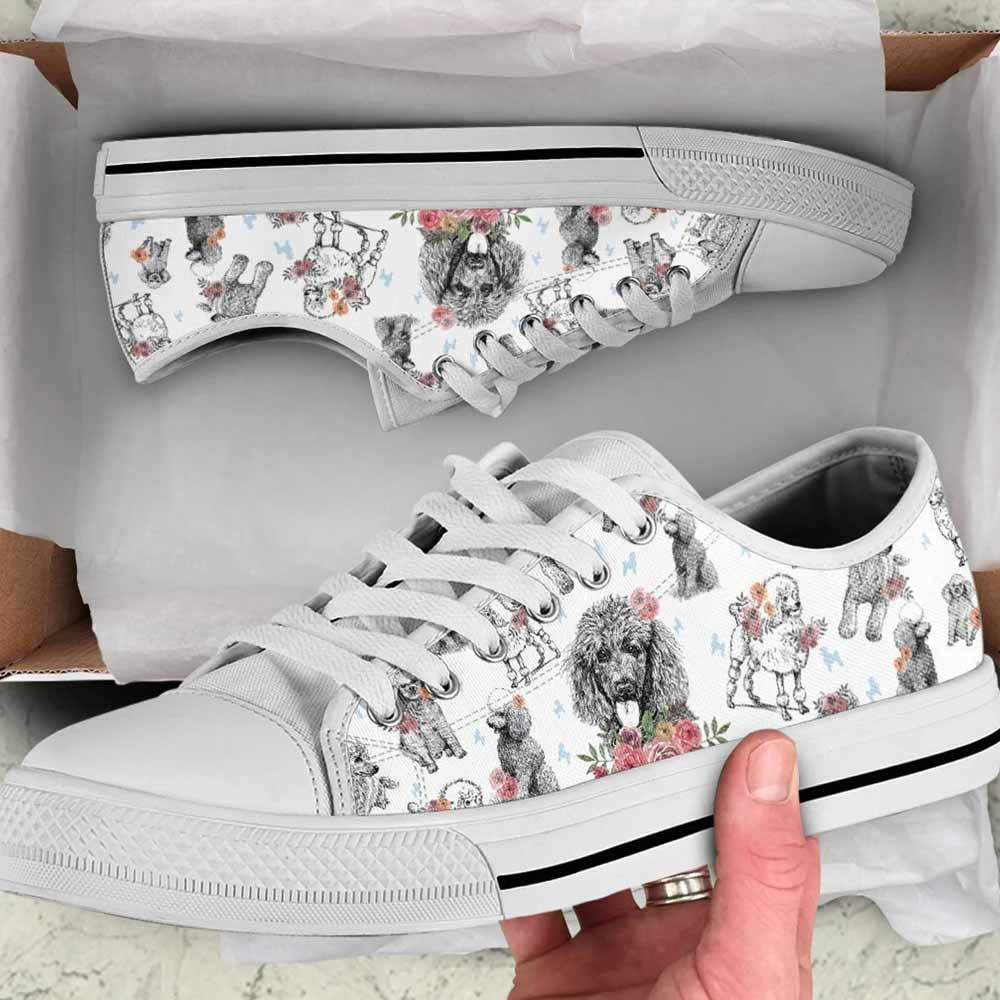 Image source
Here are some design trends for canvas shoes for Mother's Day:
Incorporate simple, clean lines and neutral colors for versatility in pairing with different outfits
Include botanical or wildlife motifs to give the shoes an eco-friendly appearance
Implement textures derived from sustainable materials like organic cotton or recycled plastic
Include Mother's Day quotes and allow customers to personalize them
Sustainable canvas backpack gifts for Mother's Day
A canvas backpack makes a great gift for moms with young kids, as it allows them to easily carry all their essentials like books, laptops and water bottles when on the go.
Every customer is different, though, and it's crucial to understand the motivations of different consumers looking to buy canvas backpacks so that you can provide them with a sustainable canvas backpack that meets their needs. To succeed in the canvas bag business, it's important to focus on several key factors:
Quality: Ensure the quality of the materials used, such as strong and durable canvas or cotton, and that the seams are well-made for long-lasting durability
Design: Offer a range of appealing designs and styles, from classic minimalist to trendy patterns, to cater to a wide customer base
Functionality: Consider the practicality and functionality of the backpack, including the number and size of compartments to meet customer needs
Affordability: Set a competitive price that offers good value to customers while still allowing you to make a profit
Support: Provide excellent customer service, including prompt response times and helpful answers to customer enquiries, to create a positive experience and encourage repeat purchases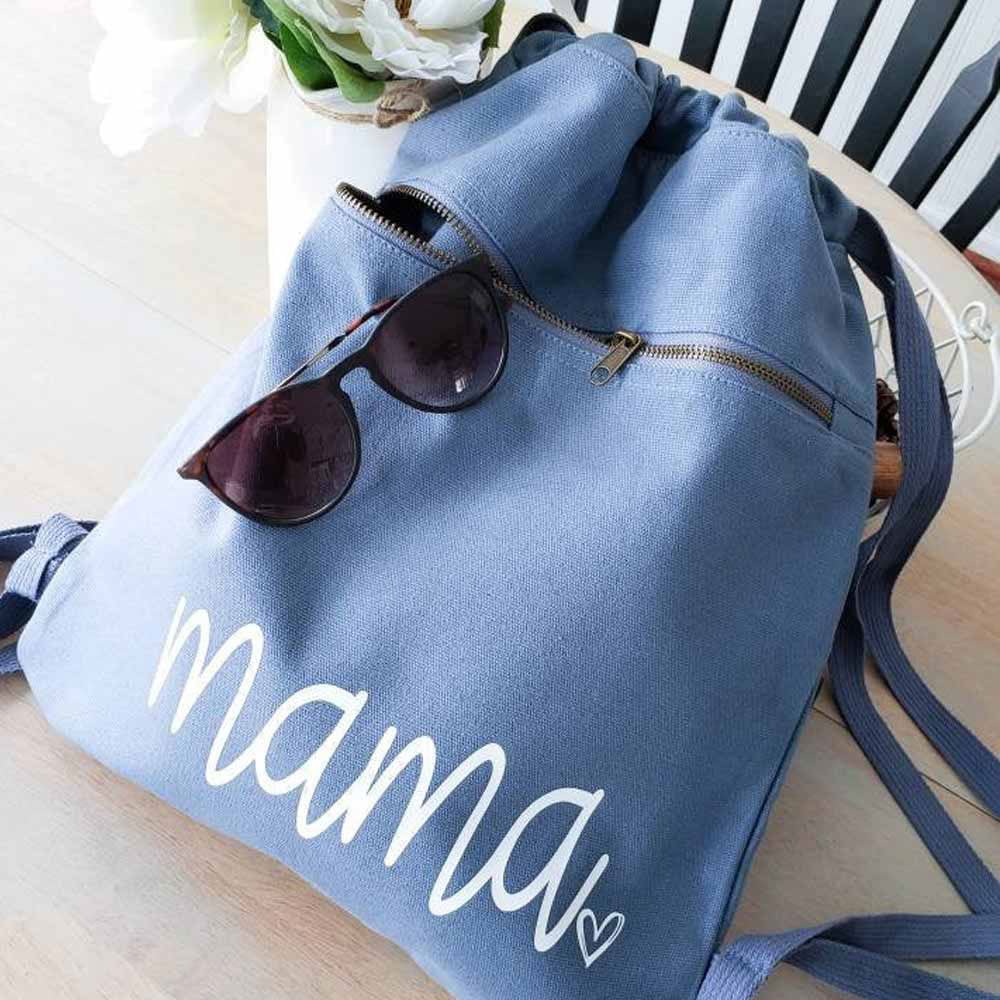 Image source
Tip: Installing product personalization software will allow you to sell personalized options for canvas backpacks, which will in turn enhance the user experience for customers browsing your store.
When considering sustainable canvas products for Mother's Day, be sure to concentrate on quality, design, functionality and eco-friendliness to cater to various consumer needs and preferences. From personalized canvas artwork to eco-friendly canvas shoes and backpacks, there's a wide range of options available.
Guest post written by Jennifer Pham from Teeinblue. Read more about how Prodigi and Teeinblue work together.