Five ways to sell more sustainably online: Eco friendly products & more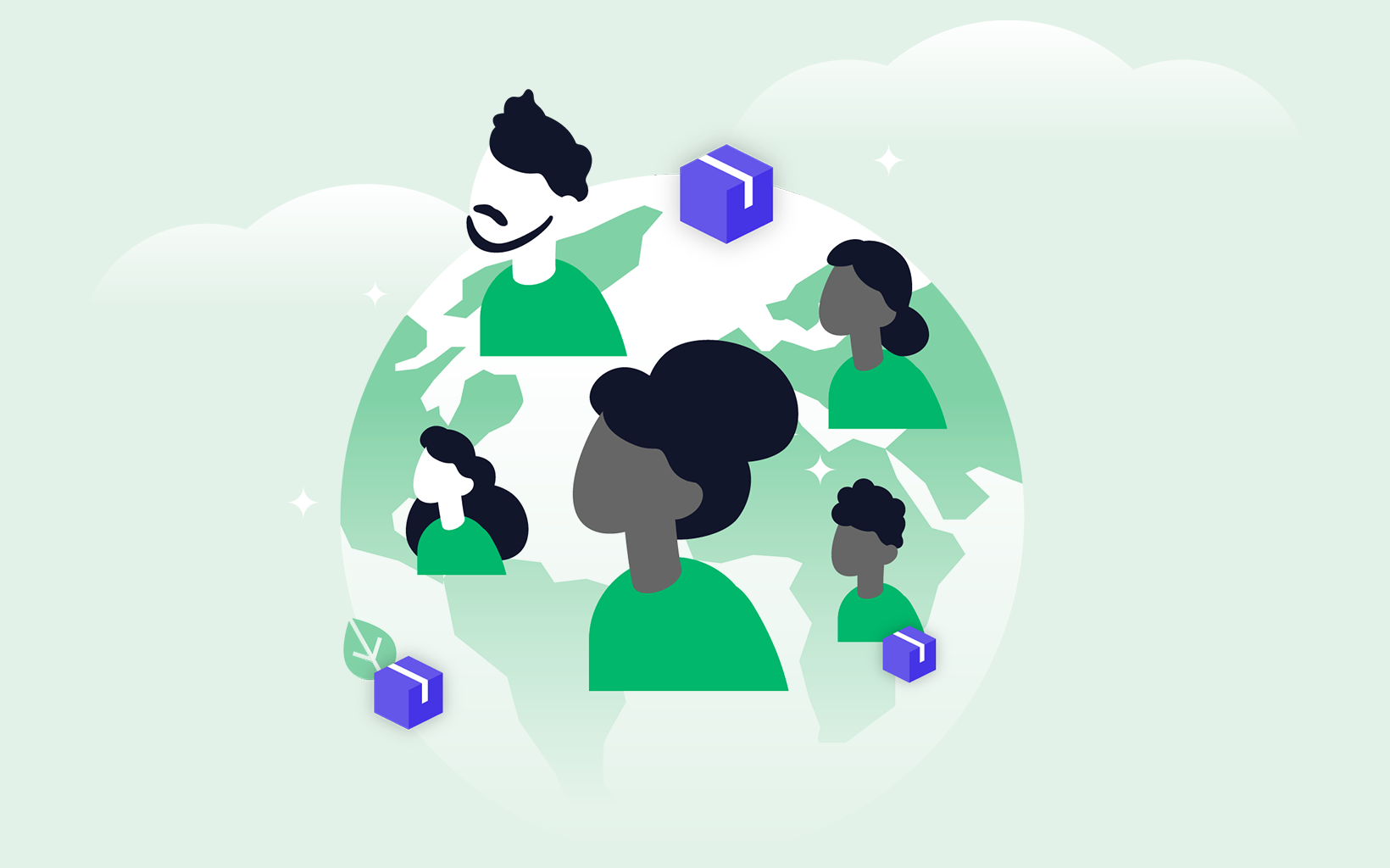 Interested in joining the world's leading print on demand platform?
Want to make money without costing the earth? Well, the good news is that not only is it possible, it's also easier than you might think.
According to the Global Sustainability Study 2021, over one third of global consumers are willing to pay more for eco friendly products, with trends showing a positive correlation between younger generations and pro-environmental shopping habits. And with Millennials and Gen Zedders making up almost 50% of the global population, it's safe to say that the shift towards sustainable consumption is gaining rapid momentum.
However, as the demand for sustainable products continues to grow, so does the demand for transparency. Eco-conscious consumers are becoming increasingly wary of brands looking to make a quick buck by piggy-backing on environmental issues, and they're not afraid to call them out for greenwashing. A type of marketing spin in which companies attempt to appear more environmentally friendly than they are, greenwashing can result in a loss of customer trust, with 48% of consumers stating that they would refrain from buying a product from a company if they felt it wasn't living up to its sustainability claims.
But don't worry, because we're about to give you some quick and easy tips on how you can sell more responsibly without greenwashing. So, ready to maximise your profits and minimise your carbon footprint? Keep scrolling for 5 ways to sell more sustainably online.
1. Offer eco friendly products in your store
Starting with what might seem like the most obvious option, selling sustainable products in your ecommerce store is a great way to win new business and enables your existing customers to shop more sustainably. And since we've already established that 33% of consumers are prepared to pay a premium for eco friendly products, you can justify charging that little bit extra.
Prodigi offers a range of blank print on demand products that you can design and sell online for free. Our eco collection includes everything from REACH-compliant canvas wall art made entirely from recycled plastic bottles to t-shirts, hoodies and tote bags made from 100% GOTS (Global Organic Textile Standard) organic cotton. What's more, we only ever use water-based inks or eco solvent inks to print our products.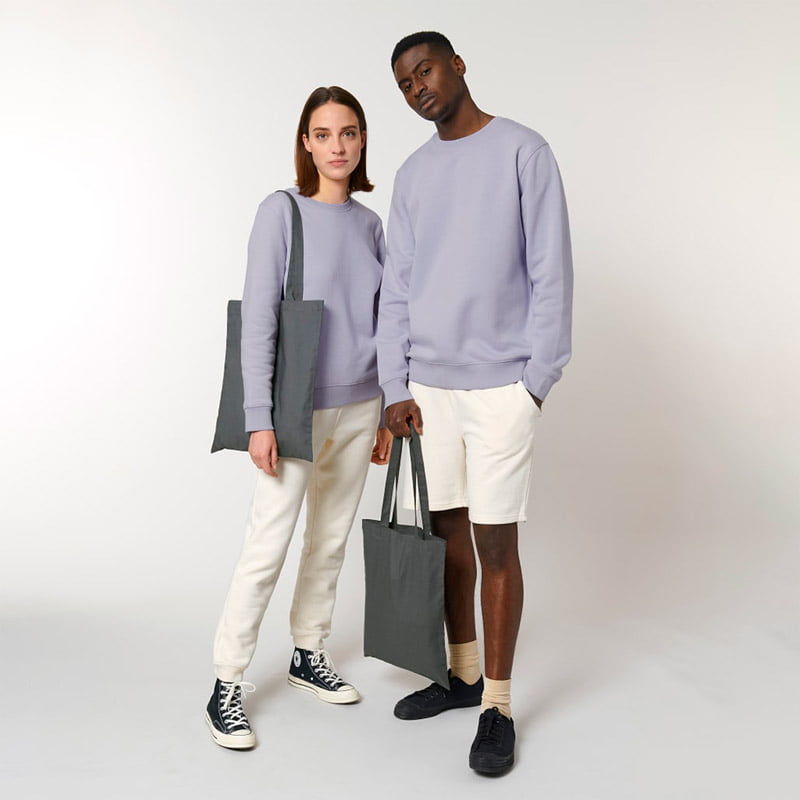 2. Swap plastic packaging for sustainable packaging
We've all been there. You've ordered something small online, only for it to turn up a few days later in a giant cardboard box and wrapped in layers of plastic. Selling eco friendly merchandise is all well and good, but if your packaging cancels out the green credentials of your products, then you can't expect customers to take you seriously when it comes to sustainability.
The Sustainability and the Consumer 2021 report indicates that a whopping 64% of consumers are more likely to buy from retailers who use sustainable packaging. 33% of respondents also claimed to have rejected an order because of unsustainable packaging, which is even more reason to ditch the plastic. And if you're a print on demand seller, you'll be pleased to know that we've eliminated cling film from our supply chain and are currently prototyping eco friendly alternatives to bubble wrap. We also opt for packaging that's recyclable, compostable or made from recycled content as much as is practicable.
3. Print on demand instead of stockpiling
Why waste your hard-earned cash on investing in stock you might not need when you can print on demand? Believe it or not, deadstock fabric and unsold inventory is reportedly responsible for 10% of the world's carbon emissions. And it's not just the environment that pays the price, because leftover stock also eats into your own profits and resources.
At Prodigi, we hold all your inventory and fulfil all of your orders on demand. By printing, packing and shipping products on a per-order basis, you'll never have to worry about unused stock going to waste or ending up in landfill. Plus, when you sign up to our print on demand platform, you can start selling straight away — all you need is WiFi and a laptop!
4. Use local fulfilment services where possible
In theory, online stores have the potential to be greener than their physical counterparts. After all, one truck delivering 50 packages will leave a smaller carbon footprint than 50 people driving to a store themselves (assuming they can't get there on foot). Of course, ecommerce isn't completely off the hook, either. The International Transport Forum estimates that international trade-related freight transport is responsible for 7% of all carbon emissions globally — a statistic compounded by the convenience of online shopping, which can in turn lead to overconsumption and increased impulse buying.
Fulfilling orders closer to your customers reduces the amount of time packages spend in transit — and shorter shipping distances mean cheaper delivery costs and, more importantly, less environmental impact. And thanks to our international network of production hubs, we're able to offer local fulfilment on a global scale.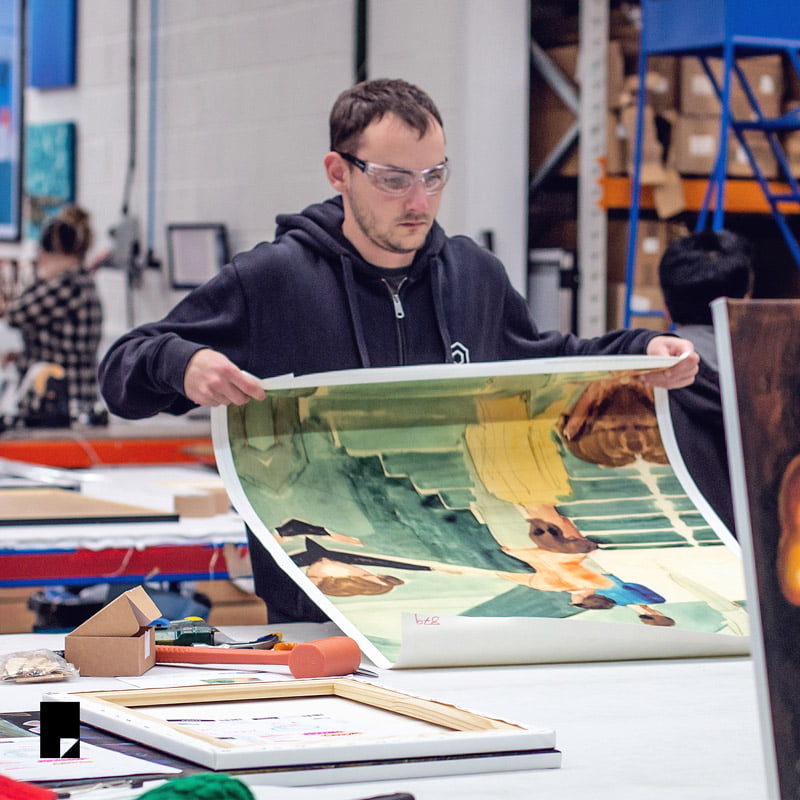 5. Take steps to reduce your store's carbon footprint
Going green isn't just good for the environment; it's also good for business. The KPMG Survey of Sustainability Reporting 2020 found that 80% of the world's leading companies now report on sustainability, with more and more pledging to neutralise their carbon emissions through carbon-offsetting schemes designed to help businesses achieve 100% carbon neutrality.
To determine your business' carbon footprint, you can use this free carbon calculator. Once you've received your results, you'll then have the option to track and offset your emissions via various carbon-offsetting initiatives, such as planting trees to absorb and store carbon dioxide, and investing in renewable energy projects.
To sum up…
There's plenty of positive action that ecommerce stores can take in order to sell more sustainably, from ranging eco friendly products to investing in sustainable packaging. The key things to remember are:
Transparency: be transparent about your company's sustainability roadmap and the progress you've made so far — as long as you're proactive in honouring the pledges you've made, your customers will respect you for it.
Traceability: where possible, always provide proof of any green claims you make with third-party certifications — if you're claiming a product meets a certain standard, you should be prepared to verify it.
Truthfulness: resist embellishing or stretching the truth about your eco credentials — customers aren't expecting perfection, but they do want to see you taking positive action.
Here at Prodigi, we also strive to be a responsible business and work hard to mitigate our impact on the environment. Read our sustainability action plan for more information about the measures we've put in place to achieve our own long-term sustainability goals. You can also download our free eco calendar, which includes key sustainability dates for 2023.
Start selling more sustainably with Prodigi. Create your free account today.