Top 10 best print on demand products to sell in your Etsy store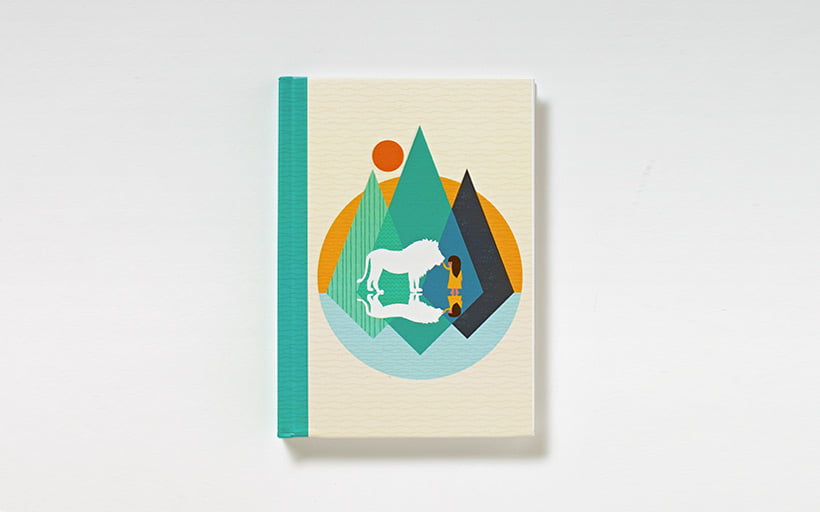 23 October 2020
Updated 9 May 2023
Automate your Etsy order fulfilment with Prodigi
If you're new to print on demand, the Etsy marketplace is a great way to showcase your niche products to a large audience. Etsy shoppers are discerning customers, generally looking for things they can't find anywhere else. This is where you come in! If you have a unique, quirky or creative design idea, this could be the perfect place to position your printables for sales success!
But what products will work best for your designs? What's on trend and what suits the Etsy shopper best? If you've already browsed the catalogues of potential print on demand suppliers, you'll be aware that the possibilities are seemingly endless. So to help you narrow down your longlist, we've put together our recommended Top 10, considering current market trends, coupled with our experience of working with Etsy as a dropshipping partner.
Oh, and if you're an Etsy seller looking to streamline your order fulfilment process, then don't forget to check out our Etsy integration. It automatically syncs your Etsy print on demand orders to your Prodigi dashboard, completely eliminating the need to send them to us individually or in bulk. Simply connect your Etsy store to Prodigi, tell us which products you want us to fulfil, then sit back and wait for orders to appear in your dashboard.
1. Gallery style wall art
Stunning, unique wall art pieces are a must-have for any would be Etsy seller. In fact, wall art is a stand out top selling category of product on etsy.com.
At Prodigi, we are specialists in Giclée fine art printing and offer a complete range of fine art and photo print papers, as well as a wide selection of frames and box canvas print on demand products.
For Etsy sellers, we recommend our classic frame to give a point of difference to your wall art. Made from high-quality sustainably sourced wood, this frame is timeless in its design. It offers a contemporary twist on the traditional curved frame, having a square profile with satin finish.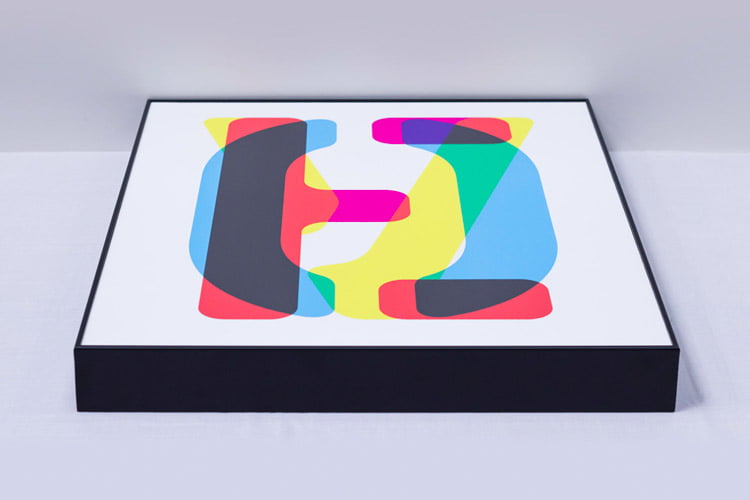 The surface frame gives the opposite effect, with a deep frame and front-mounted image to make your design really pop out from the wall.
2. Desk prints
Our gallery board prints come in a range of sizes including mini art prints at 150x150mm. These lightweight boards are ideal for displaying artwork on either wall or desk. Your design is printed onto watercolour textured art boards creating a beautiful and professional finish, with the look and feel of an original piece.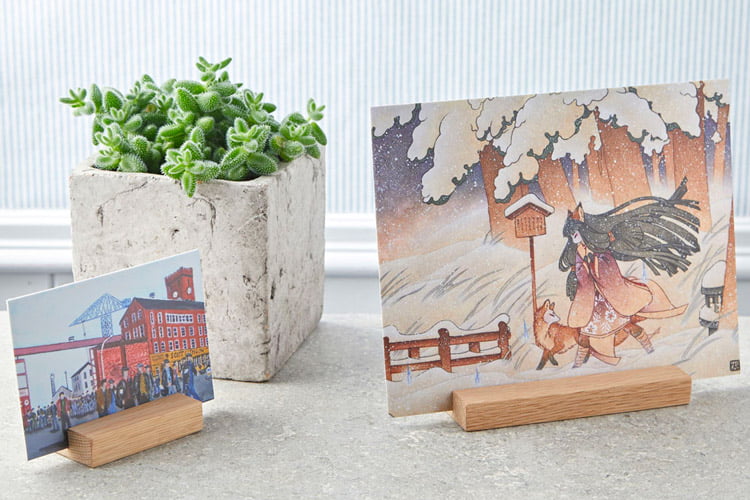 Gallery boards can be wall mounted (supplied with velcro fixings) or used for any desk or mantelpiece. We also offer stunning handmade wooden picture stands to complement your prints. Our picture stands are each individually crafted in the UK from solid, oiled oak.
3. Journals
As most Etsy sales are for gifting, journals had to make our Top 10 list. Our personalised journals make an ideal present. With a premium quality hardcover, you can print your design full bleed on the front and back of the journal in beautiful, vibrant colour. The books have a smooth, matte finish on the exterior, and feature 64 pages of 90 gsm paper on the inside.
4. Face masks
No best sellers list in 2020 could be complete without reusable face masks. In the second quarter of the year, Etsy stores sold 29 million masks worth more than $346 million. Sales of premium masks continue to boom and there is a real desire for quirky, unique designs.
Our premium printable Oeko-Tex certified cotton mask is a great product to include in any Etsy store. This high quality mask comes with size adjustable ear loops and a flexible metal nose bracket. We use a sublimation printing process to ensure the colours of your design will penetrate deep into the fabric of the mask. This process guarantees your image will not lose any quality even after repeated washing.
5. Coffee mugs
Homewares are always popular on Etsy for both gifting and personal use. Coffee offer a range of stunning designs, including these premium ceramic mugs available with printed inners to make your design really pop. If these don't take your fancy, check out our latte mugs with a sleek, curved design.
6. Handmade throw cushions
Also in the homewares category, high-end throw cushions are always a popular choice for the Etsy shopper. Our throw cushions are handmade to order, printed full colour, full bleed and with superb reproduction quality. The fabric of the cushion is dye sublimated for unrivalled durability and colour vibrancy. We offer cushions in both faux suede or linen.
7. Fleece blankets
Our fleece blankets are also a high-quality must include for any homewares range. Made from a super-soft 285gsm plush single layer fleece material. Our blankets are available in three sizes with a choice of white, baby blue and baby pink backing.
We also offer a 'giant' fleece blanket that has a white reverse. On this giant, cosy blanket you can print multiple images or one large one — the choice is yours! Each blanket is produced using state of the art fine art printing using archival inks. The blankets are then stitched along the outer edge for a professional and handmade finish. Use your designs to pair with our throw cushions to offer customers complementary soft furnishings.
8. Canvas tote bags
Canvas tote bags are perfect for all eco friendly shoppers wanting a durable tote for everyday use. Our bags are made from a hard-wearing 360gsm canvas and feature sturdy black handles.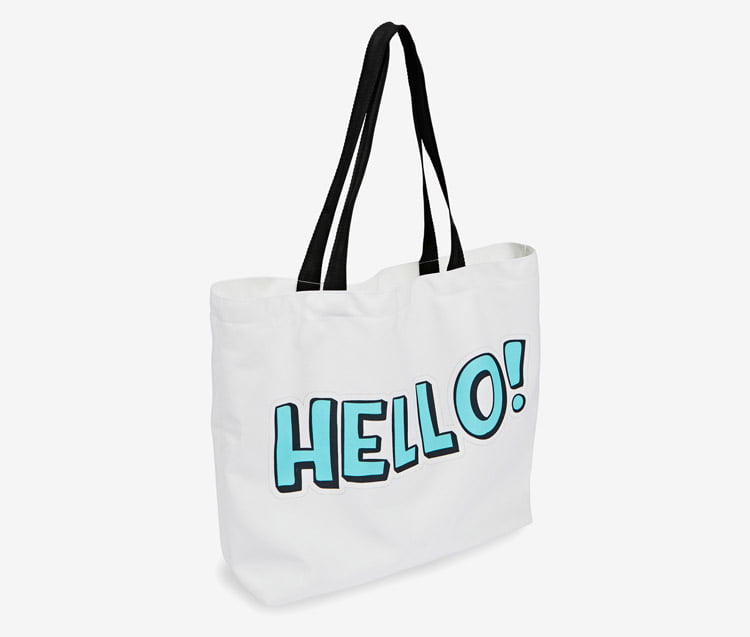 They are dye sublimation printed giving full coverage on both sides of the bag should you wish. Our state of the art printing technology results in sharp photographic reproduction and colour fidelity using archival inks.
9. T-shirts
If your collection includes apparel, t-shirts have to be at the top of your list as the number one selling print on demand item worldwide!
From sports tanks to active wear, the t-shirt is a timeless classic that's an essential addition to any wardrobe. Created from a range of robust textiles for all seasons, we offer a range of shapes and styles to suit your unique designs from the sporty tank to baseball style.
If you had to choose just one tee to include in your range however, you'd be hard pressed to find a better contender than the Bella + Canvas 3001. This classic unisex t-shirt is the perfect combination of affordability, comfort, quality and fit. Made from a soft and lightweight 100% combed and ring-spun cotton.
10. Hoodies
Whilst hoodies don't sell in the same volumes as the humble tee, we've proposed one in our Top 10 for Etsy sellers, given that your audience does like something that little bit different.
For a stylish, quality finish, we recommend this medium weight unisex AWD JH001 hoodie. It's made from soft ringspun cotton material, has a drop shoulder style and double fabric hood with a self-colour drawcord. With ribbed cuffs and hem and double-needle stitching for extra durability.
Our advanced, direct to garment print technology can re-produce your design to an exacting quality, with exceptional detail and vibrant colour.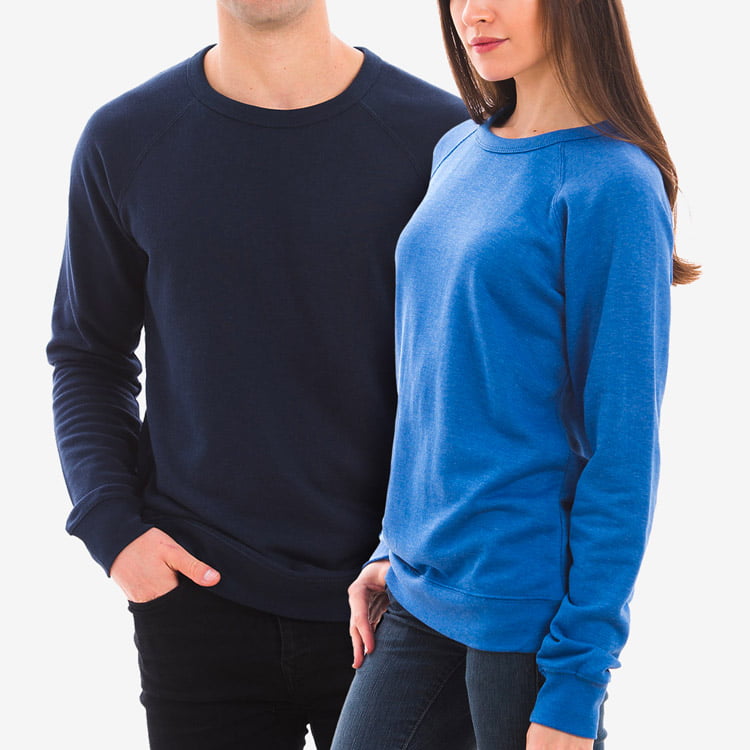 Looking for an Etsy dropshipping provider? Integrate your Etsy store to sync your orders to Prodigi and get automated order updates sent directly to your Etsy account.