Shopify product personalisation just got even better
Tags
Interested in joining the world's leading print on demand platform?
Calling all Shopify sellers! Are you offering product personalisation within your print on demand ecommerce store?
That might mean custom designs, colours, names, locations or even personal photographs chosen by the customer to make the product they purchase from your store extra special and unique. We're talking faces on mugs, initials on phone cases and those cute cartoon family doodles that look just like the real thing, printed on everything from aprons to mouse mats and gifted to the grandparents every Christmas… just us?
By offering bespoke, tailor-made options in your store, your business can better meet the needs and wishes of your customers as well as improve their purchasing experience. Moreover, a consumer review by Deloitte reported that 1 in 5 consumers are willing to pay 20% more for a personalized product. So it really is a no-brainer; custom-made products increase customer satisfaction and the value of your merchandise.
And that's where the Teeinblue Product Personalizer app comes in. Available in the Shopify App Store , the app allows you to implement real-time personalisation for all of your print on demand products, giving your customers the freedom to design products based on their personal preferences.
Upload and edit your designs with their artwork editor, and choose personalisation options with a simple one-click set up — including text input, clip-art selections, custom photo uploading and more complex features, such as conditional logic, custom shape cropper and image background remover.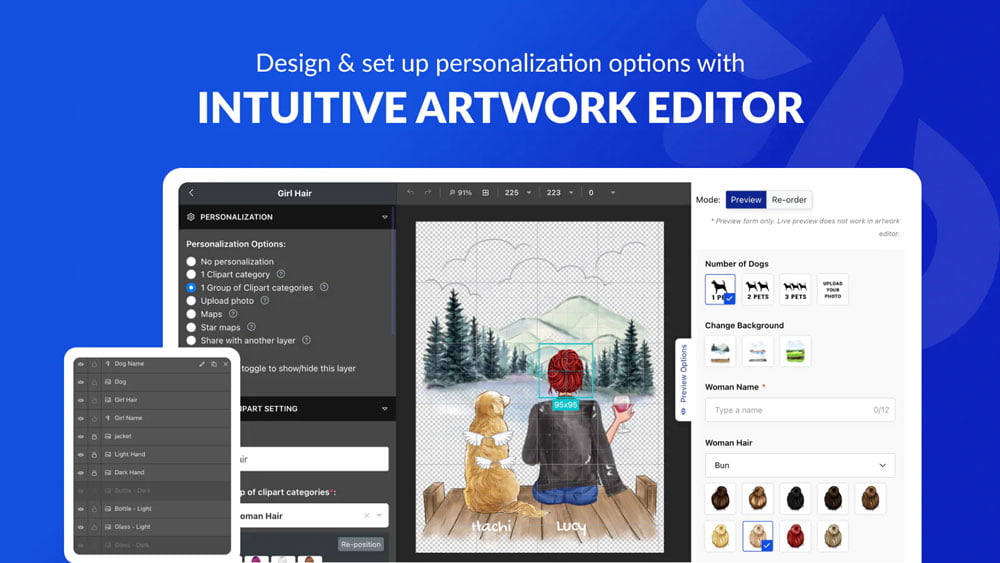 Combine your designs with your print on demand products, publish them to your store and watch as Teeinblue's live preview enhances the shopping experience of your customers, transforming the process of ordering a bespoke and personal product into a quick and seamless user experience.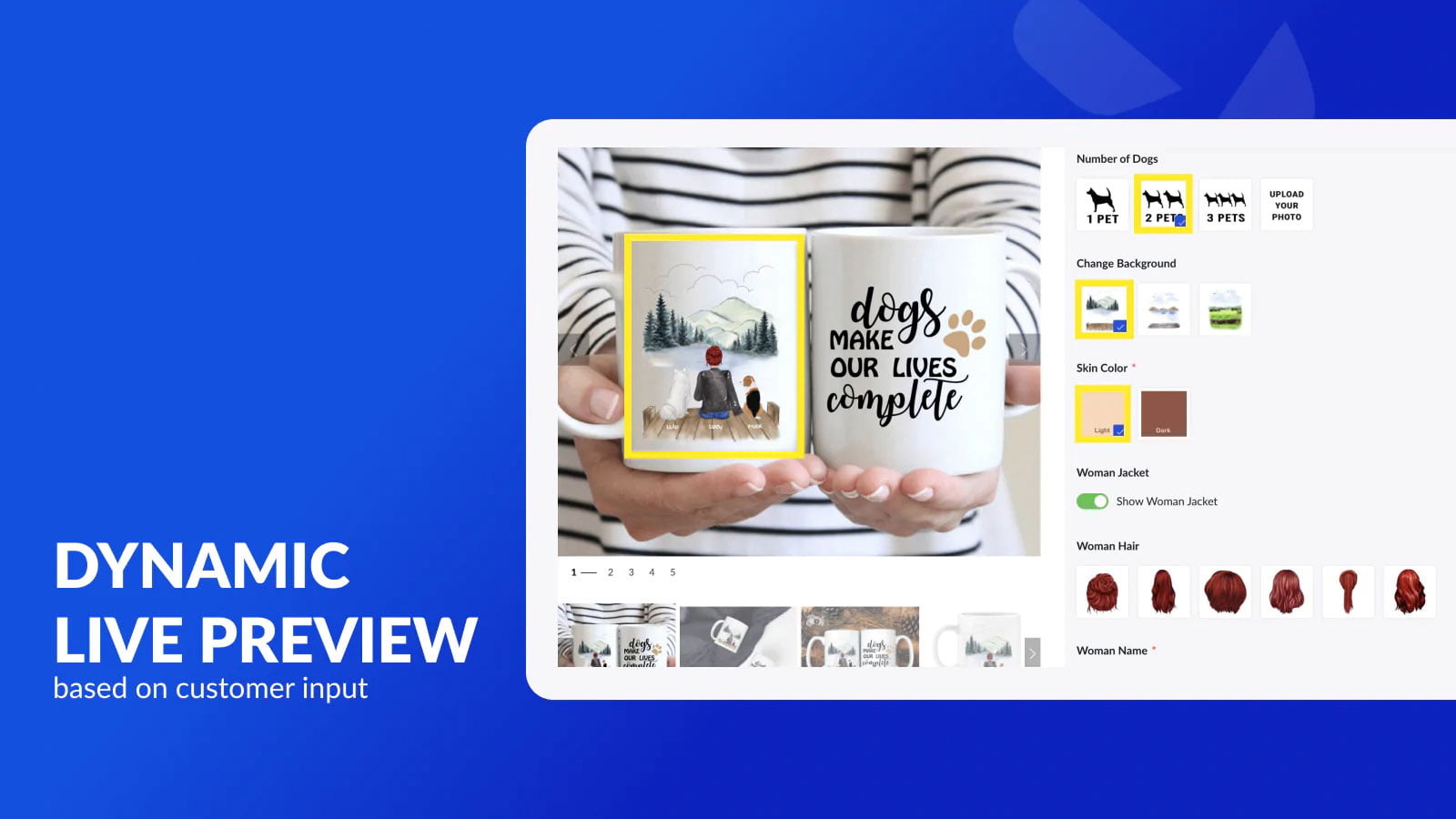 Try the Teeinblue Product Personalizer app free for 21 days.
How does this work with Prodigi?
We've been working with Teeinblue Product Personalizer to make fulfilling your custom orders through Prodigi straightforward, and we're pleased to share that they now support our preferred CSV file format. This means that you can manually export your customized orders from Teeinblue and upload them to us via our CSV importer in one go, complete with personalized print-ready files.
For merchants selling through the Prodigi Shopify App, our advice is to disable automatic fulfilment for the products that require Teeinblue for customization, and place orders for those designs through our CSV importer.
Here's how to disable automatic fulfilment in the Prodigi Shopify app:
Alternatively, you can follow our guided instructions for disabling automatic fulfilment with Prodigi here: Introducing our new product personalisation feature for Shopify users.
We're continuing to explore a fully automated integration with Teeinblue and our Shopify app.