7 ways to differentiate yourself from other print on demand retailers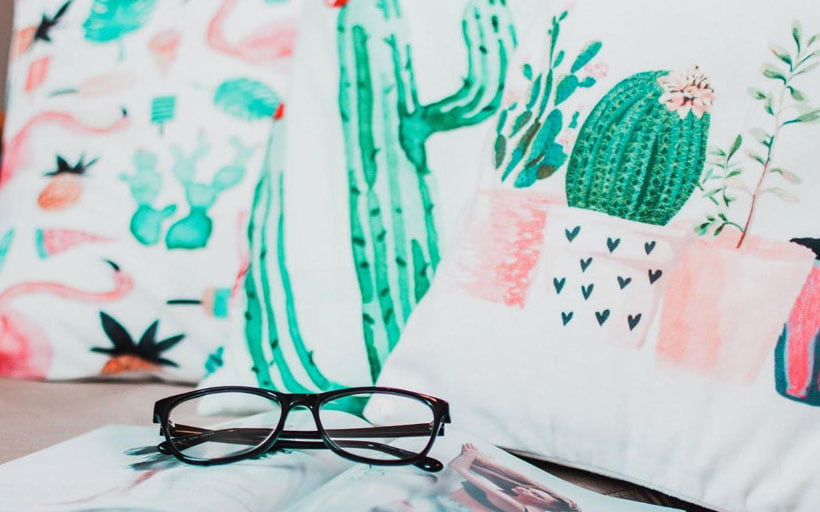 Interested in joining the world's leading print on demand platform?
Three million. It's a pretty big number.
The highest recorded mileage on a car is three million (it's a Volvo P1800, if you're interested).
The population of Wales is three million.
And there are also around three million online retailers in the world right now. With all that competition for search engine ranking and sales, how can you make sure your print on demand store stands out?
The great news is that, as a print on demand retailer, you already have an edge over traditional ecommerce retailers. You have the freedom to freshen up your store with new products whenever you want, without being tied down by stock.
But there are other things you can do to differentiate yourself too. In this article we're going to take a look at 7 ways you can ensure your store stands out from the crowd.
1. Show-stopping product photography
One of the biggest (if not, only) drawbacks of online shopping is that customers don't have the opportunity to hold a product in their hands before making a purchasing decision. They rely on product photography and descriptions alone. So it should come as no surprise that 78% of online shoppers want photographs to bring products to life.
Print on Demand Merchandising apps, like Prodigi, have fairly advanced product mockup generators that you can use to create images that show potential customers exactly what your products will look like once printed: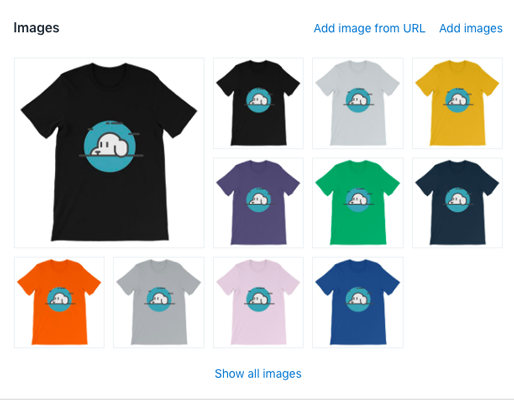 But, why stop there?
If you really want to stand out, order some of your products yourself and take some unique photos of them. Unique product images are memorable product images, and since 98% of consumers don't actually make a purchase during their first visit to online stores, you're going to want to be remembered.
To stand out, you could take photos of your products in use. This will help customers to imagine what the product will add to their life and remind them why they need to buy it: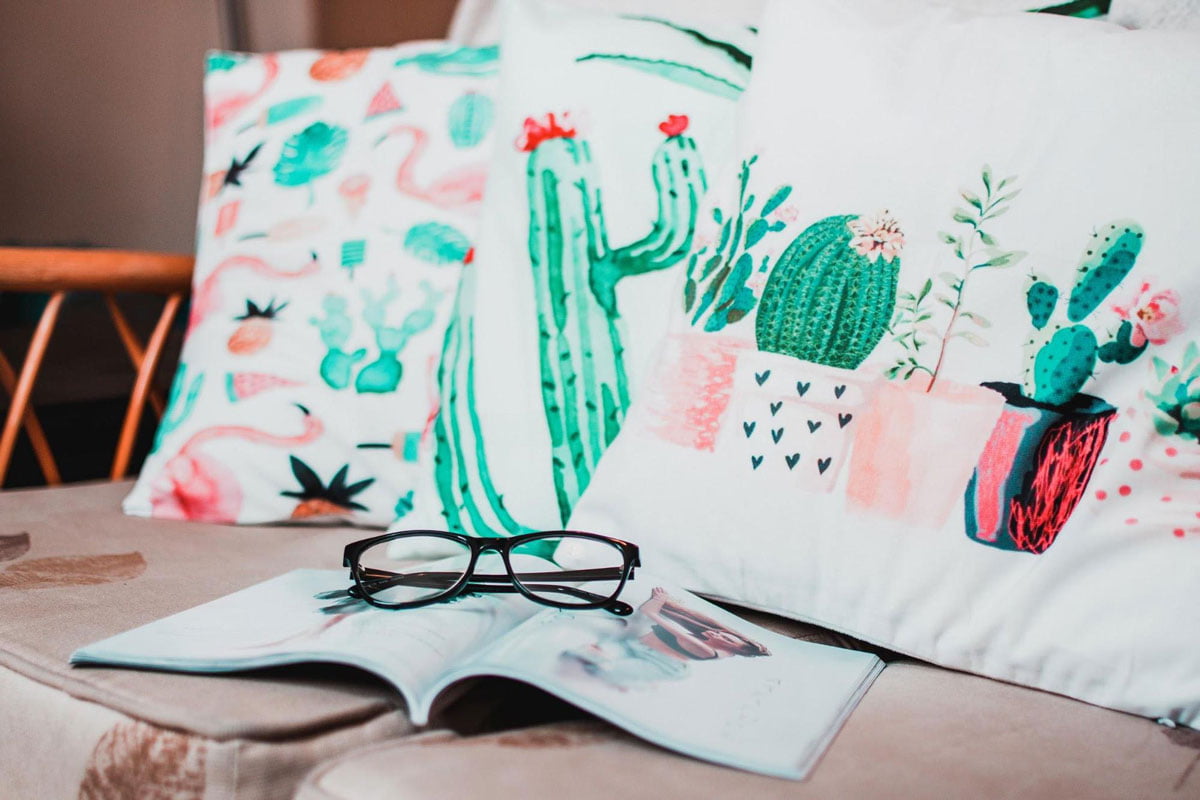 This image shows how these cute cushions can add some extra cosiness to a reading space.
You could also experiment with photo manipulation or freeze frames to create a really memorable image: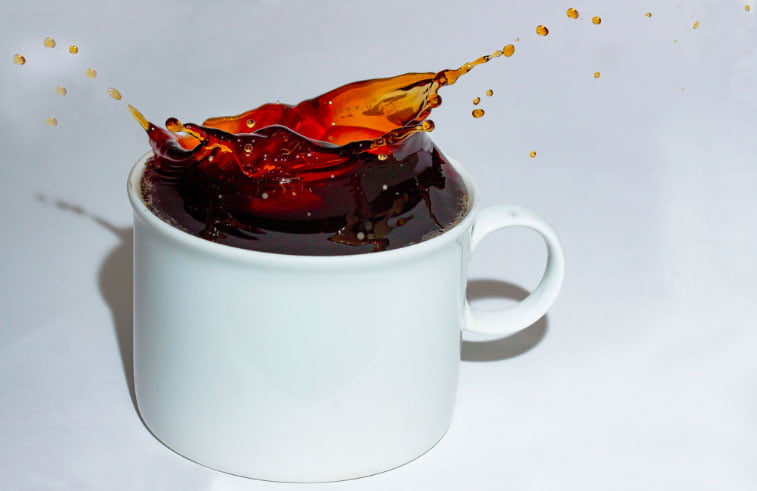 Related Reading: 15 Great Product Photography Ideas to Help You Sell More
Of course, none of this matters unless you have an amazing photography set-up. You don't need to have a masters degree in photography, but you should know the basics. You need to make sure your photos are well-lit, professional, and accurately display the product dimensions and variations available.
For more information on how to do that, read our article on "Building a Product Photography Set-up to Sell More Merch".
2. Memorable product descriptions
It's not all about the photos. Your descriptions are there to sell your products too. Of course, you need to include all of the 'need-to-know' details, such as size, dimensions, and variations. But that isn't going to differentiate you from other retailers, so you need to add a little bit extra.
Take a look at this product description from Yellow Octopus: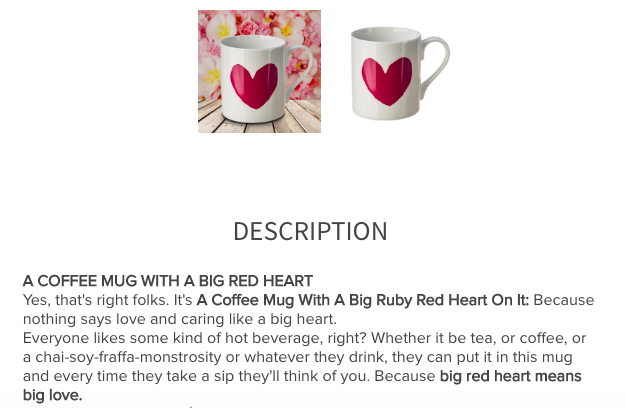 As you can see, this product description not only tells potential customers what they are getting (a coffee mug), it also tells them why they should buy it.
Phrases like: "whether it be tea, coffee, or a chai-soy-fraffa-monstrosity" and "every time they take a sip they'll think of you" really speak directly to potential customers.
This description also shows off the brand's voice and personality a little, with some natural humour sprinkled throughout. Brand voice is an important differentiator as it will help you to build a relationship with customers. This is important for sales in the long-run as existing customers are extremely valuable. According to Adobe, 41% of revenue comes from only 8% of loyal, repeat customers.
3. Unique designs
As a print on demand retailer, you have the freedom to sell products that feature your own unique designs. And you should be making the most of it. After all, there may be 3 million online retailers in the world, but the only one selling your designs is you. That's a huge differentiator!
And unique designs matter to customers. In our 2019 Big Branded Merchandise Survey, we discovered that, while 42% of customers say that the quality of the garment is the most important thing, they're actually outnumbered by 45% who believe it's the creativity and design that matters most.
To create unique designs, you could find a freelance designer on a site like UpWork or People Per Hour. (Check out our guide on sourcing a designer for more on that).
And to make sure your pool of potential customers like what they see you could ask them on your social media accounts.
Create polls, like this one via Instagram stories, to find out what your customers like: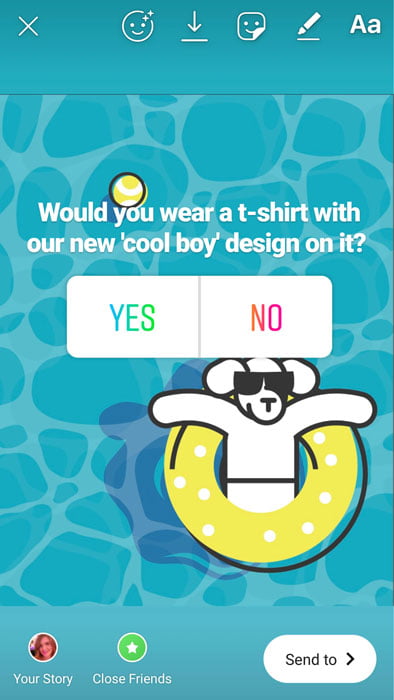 To do this, open the Instagram app and click on your profile photo to start creating a story. You'll be asked to either take a photo or select one of your existing photos: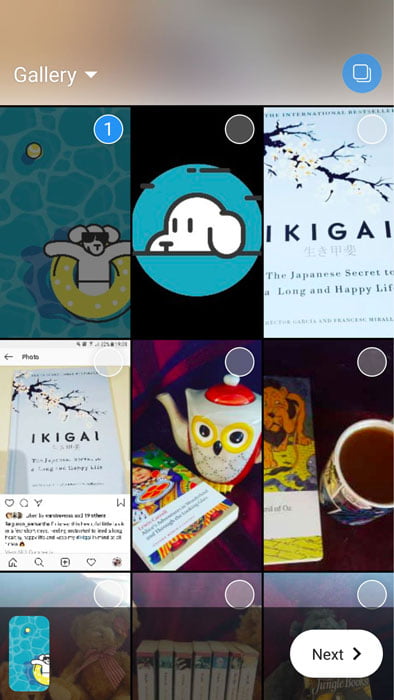 Then click the square smiley face icon at the top of the screen to open the following menu: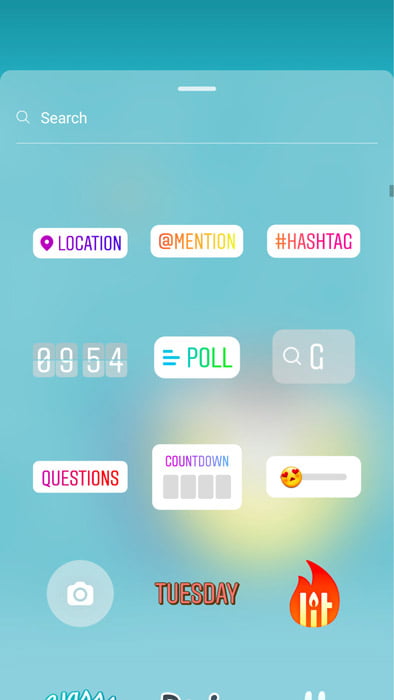 Hit 'Polls' and then create your question.
In addition to differentiating you from other stores, this could also help you to boost sales as, according to KPMG, 77% of customers expect businesses to offer products that cater to their personal tastes.
4. Keep it fresh!
We've already touched upon how easy it is to swap out products as a print on demand retailer. There's no physical stock to shift, so if a design or product isn't selling well then you can just switch it out for another.
You can use this technique to take advantage of trends, such as upcoming holidays or the latest craze on social media.
Take a look at these t-shirts: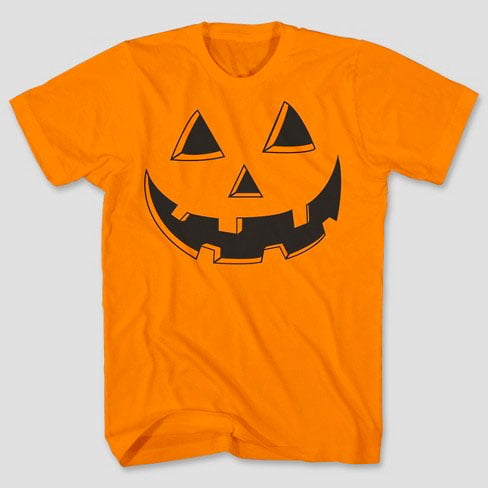 Image source
This Halloween t-shirt is a great example of a seasonal product that you could sell in the weeks leading up to Halloween. Unlike a traditional retailer, you won't need to sell your stock for half the price after 31st October. You can simply remove it from your collection without losing a penny!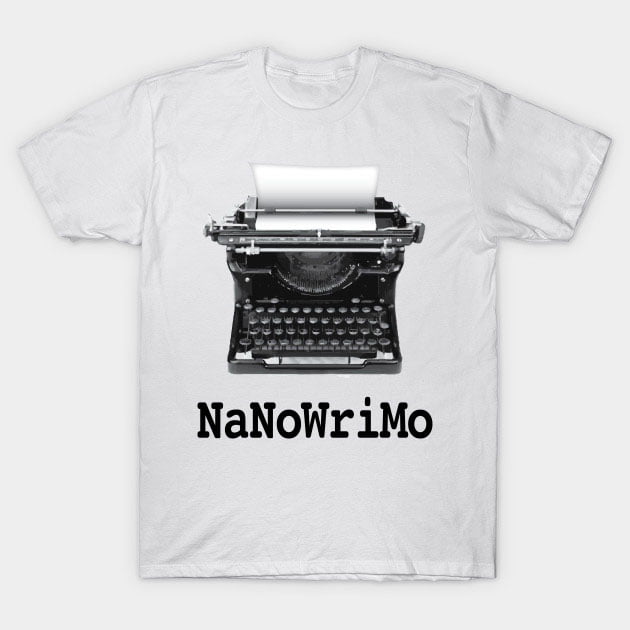 Image source
This t-shirt has tagged onto the #NaNoWriMo hashtag (which stands for National Novel Writing Month) that is often trending in November, shown here by this Google trends chart: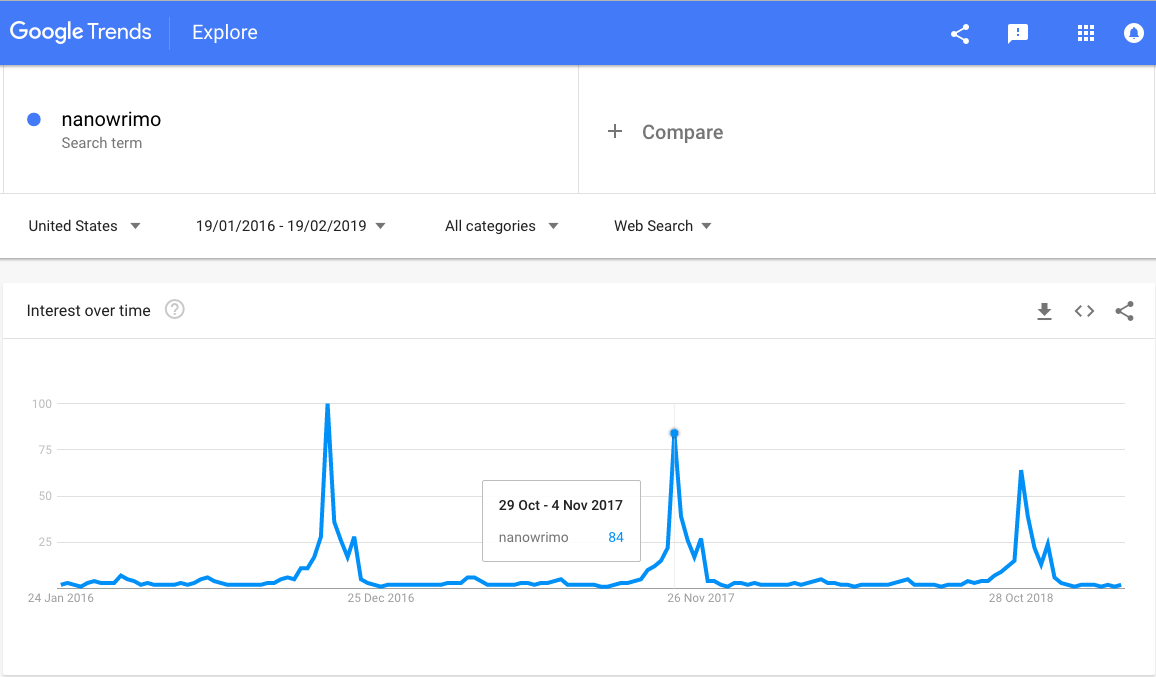 Searching for the hashtag on Instagram also generates a lot of results: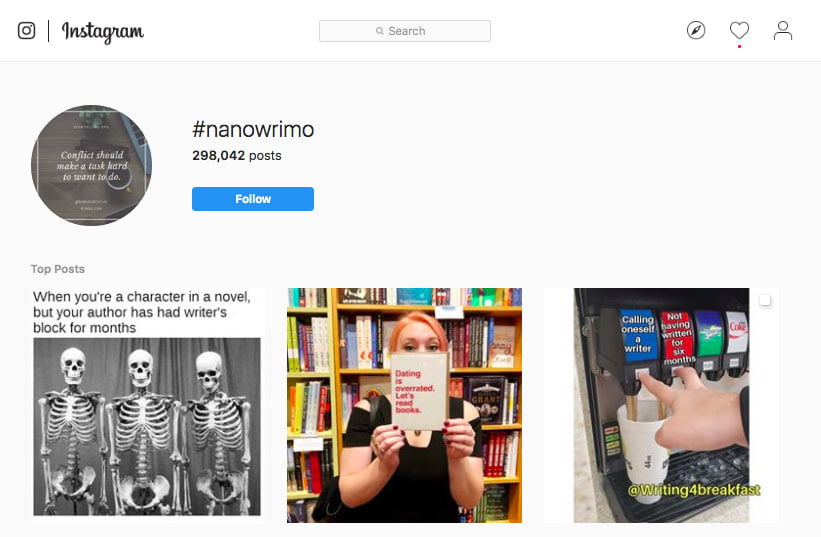 To make sure that you always keep your products fresh and never miss an opportunity, consider maintaining a calendar of events and important dates that are particularly relevant to your niche. For example, if you sell merchandise related to music, keep a calendar of festivals, big international tours, or highly antipicated album releases.
You can also set up Google Alerts for keywords that are relevant to your niche. This way you can benefit from timely notifications of trends that you could piggy-back on. To do this, head to www.google.com/alerts and search for a keyword that's relevant to you:

Hit 'Create Alert' and your new alert will appear below:

You can create a list of multiple alerts and you'll get regular emails that notify you of news with your keywords in: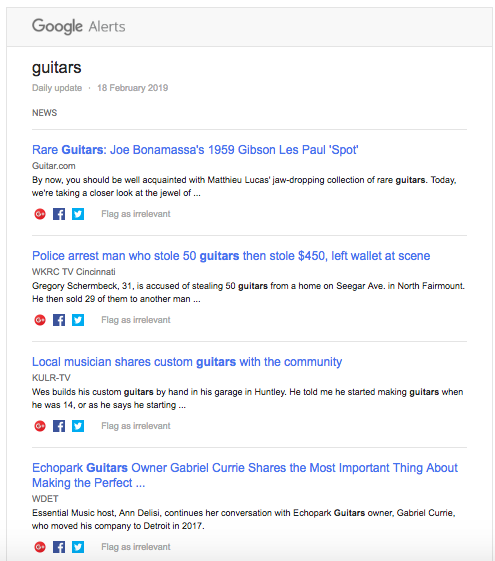 5. Build a brand
When customers have so many retailers to choose from, it becomes difficult to differentiate yourself in traditional ways, such as by price or with special offers (like free delivery).
More and more customers are starting to care about whether they can identify with a brand instead of immediately looking for the best deal. In fact, 64% of consumers cite 'shared values' as the primary reason they have a relationship with a brand.
To build a brand with which your customers can identify, you need to think about all facets of your brand. The voice, the image, the values. Once you have decided on this, you need to keep it consistent across everything: your store, your website, and your social media and communication channels. Let's take a look at how another brand has done this.
Fabletics is a brand known for creating affordable and stylish workout clothes for women. Their slogan is 'where fitness meets fashion' and their brand style is clean and relaxed, speaking to millennial women. Here's their website homepage: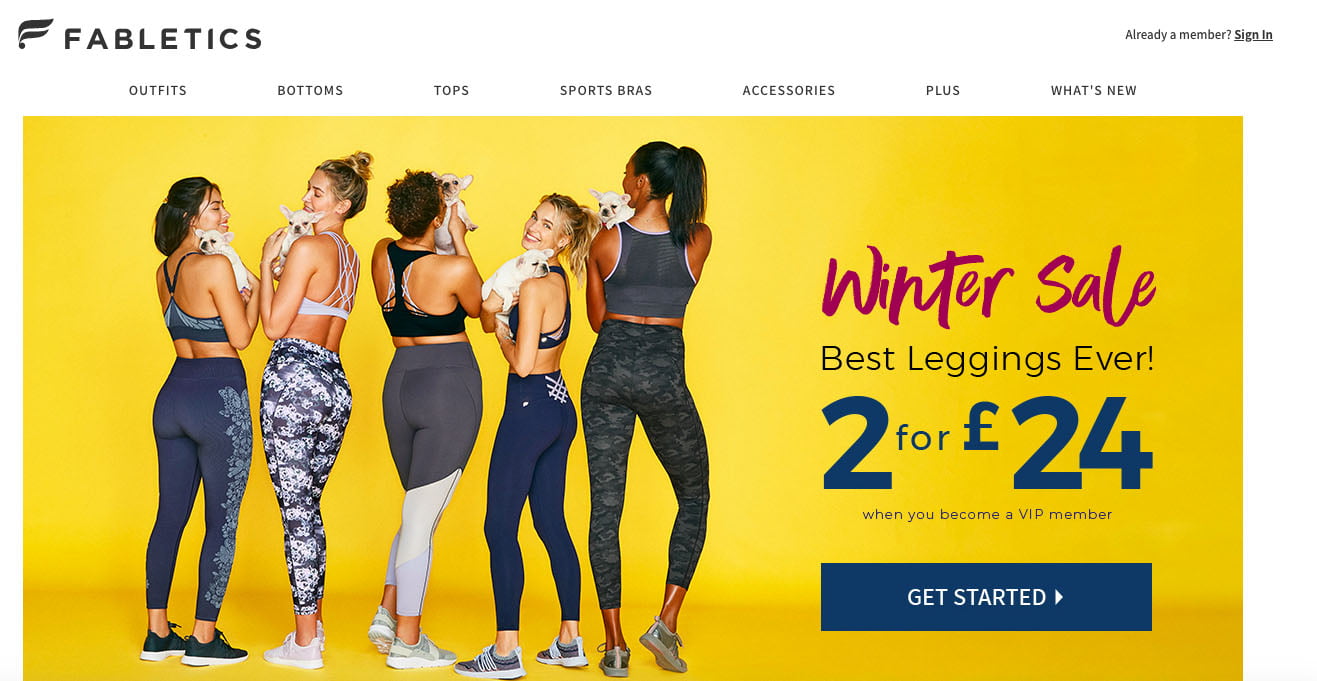 Here we can see bright colours, smiling women, and a snappy "Best Leggings Ever!" promotion.
Now let's compare that to one of their product pages: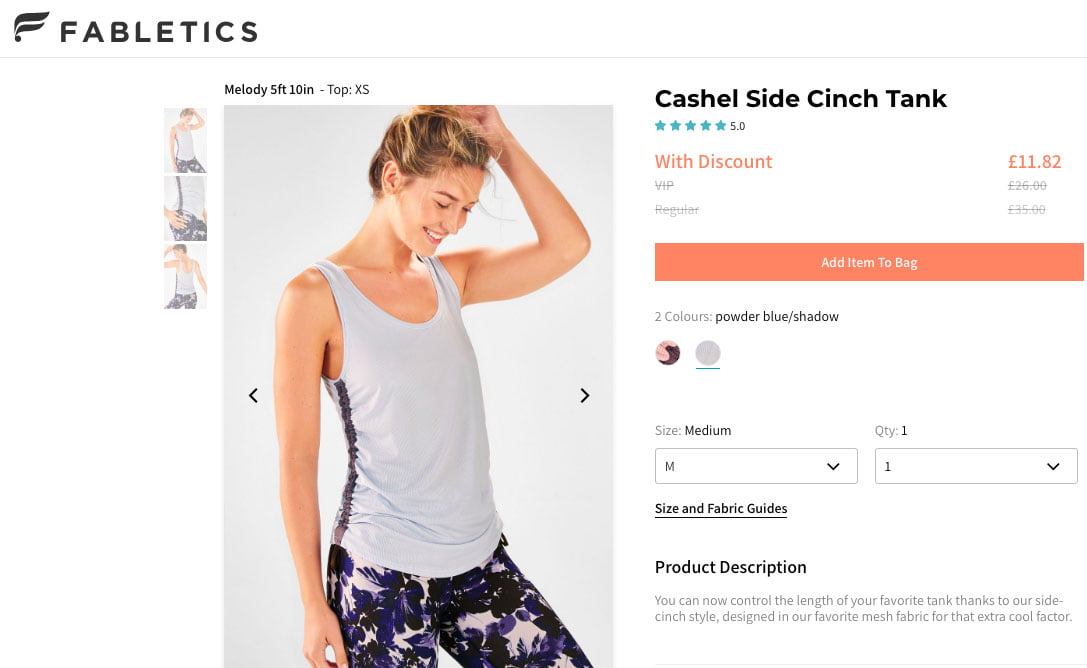 Again, we can see a woman who is smiling and appears to be having fun. The product description is also straight to the point, just like it is on the homepage, and highlights the brand's focus on both fitness and fashion:
It's clear there is a pattern here! Let's see if their brand remains consistent on social media: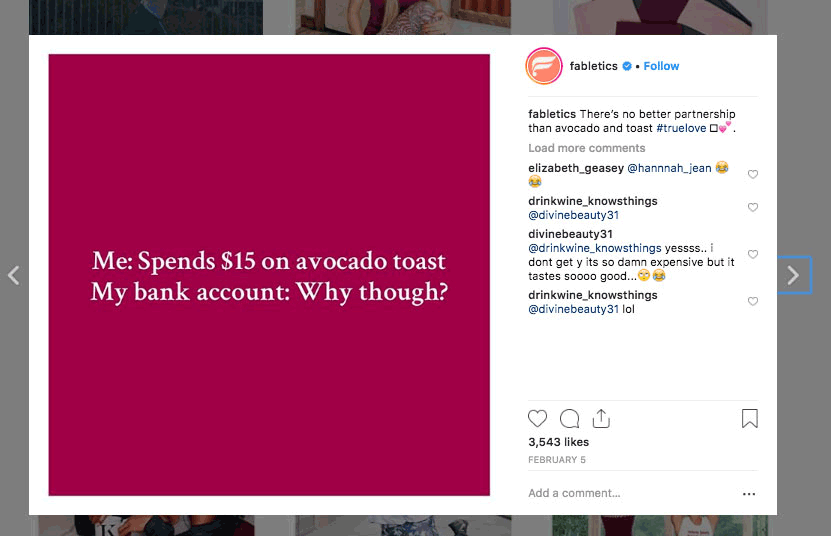 Once again, they are representing their brand with the choice of a bright colour and a joke that appeals to their target customers, millennial women.
A recent study revealed that the average revenue increase attributed to always presenting your brand consistently is 23%, so if you want to differentiate yourself from other retailers, then this is a quick and easy way to do so.
6. Excellent customer service
When people have a good experience with any brand, they tell their friends about it! To be more specific, 71% of people agreed that they would recommend a brand if they had a great experience. So, clearly one of the best ways to stand out is through your customer service.
One way to do this is by adding a live chat app to your store–so that you can always be available for your customers. Considering that some studies suggest as many as 77% of customers won't make a purchase if there isn't a live chat function available, it has become a must-have for excellent customer service.
Tidio is a live chat bot that has a forever-free plan, and it is also available via the Shopify and BigCommerce app stores. If you're using Shopify, click the 'Add App' button to get started:

You'll be taken to a confirmation page. Here, click 'Install App':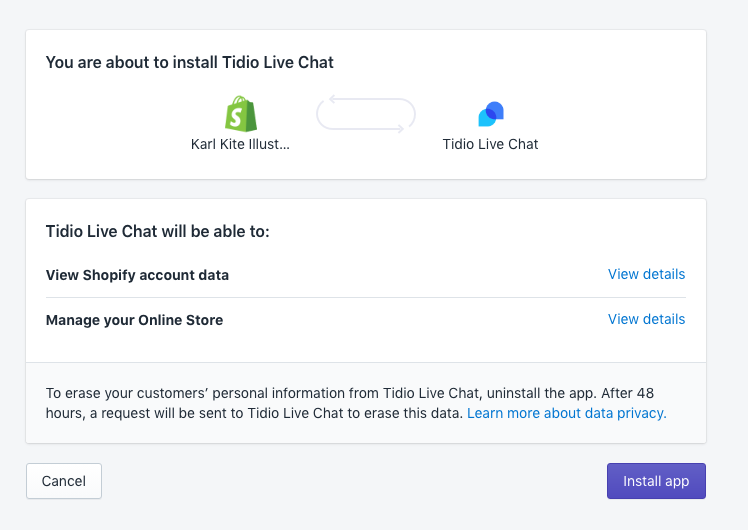 Tidio will then appear under your 'Apps' tab. Upon opening the app, you will be asked to configure your live chat. You can add a name, a photo, and even personalise the colour of the live chat box: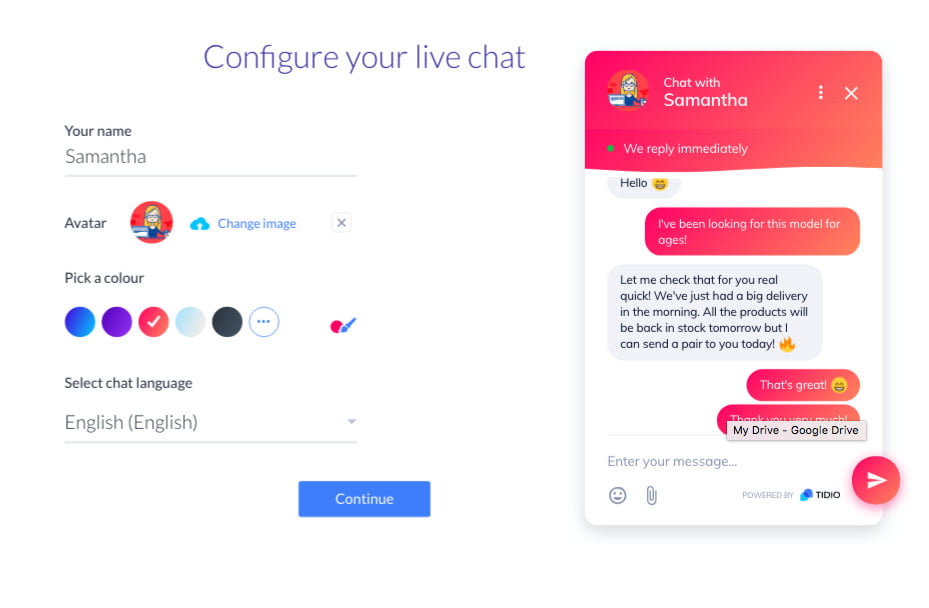 You will also be asked for your account information and how you would like to engage visitors when they enter your site for the first time: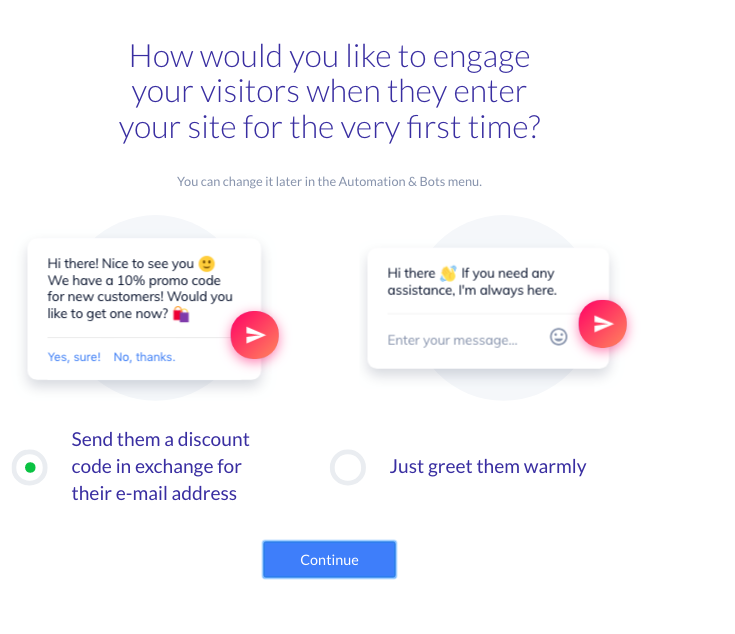 You can also further personalise your welcome message: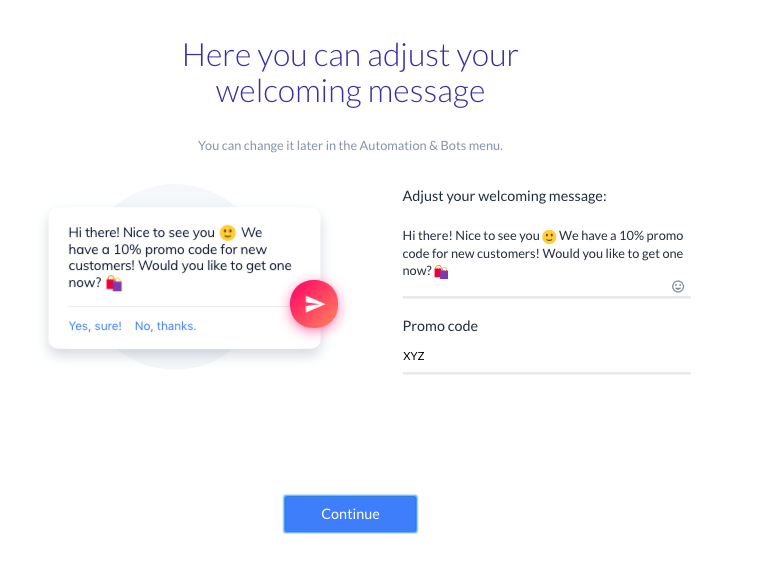 Finally, you can simulate a visitor conversation to make sure that everything meets your standards for excellent customer service: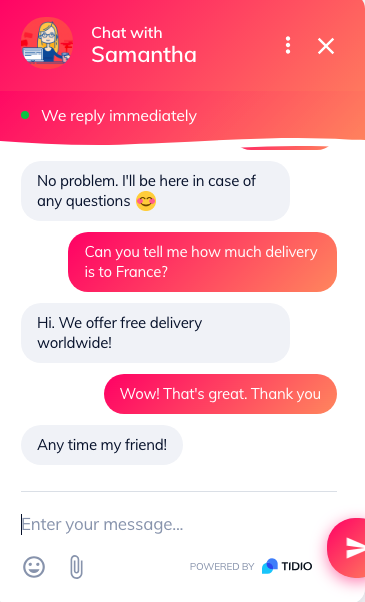 If you're using BigCommerce, search for Tidio in the app store and click 'Get this app':

Just like on Shopify, you'll be asked to confirm by clicking 'Install':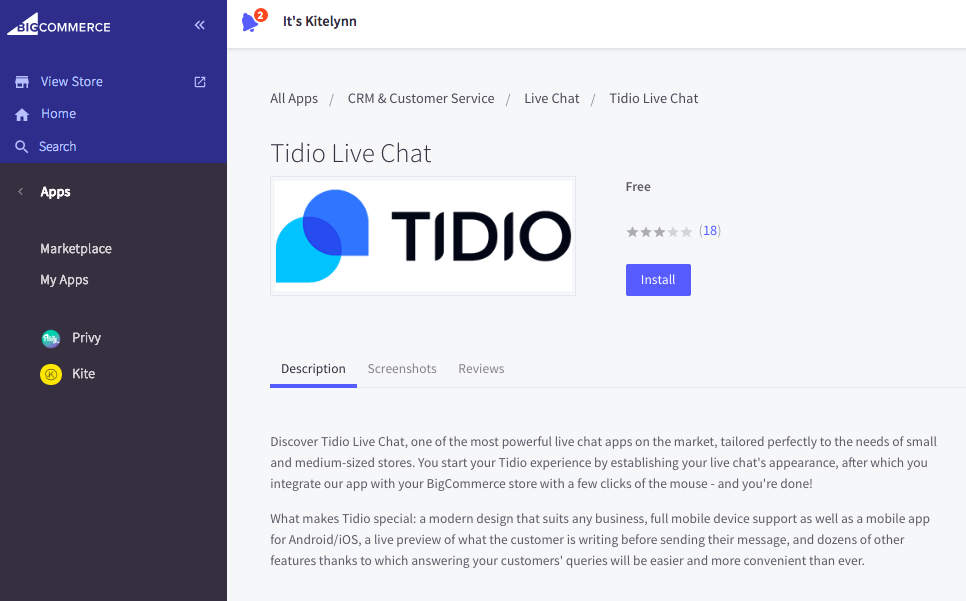 The configuration sequence is the same, too. Select your colour, name, welcome message, and so on: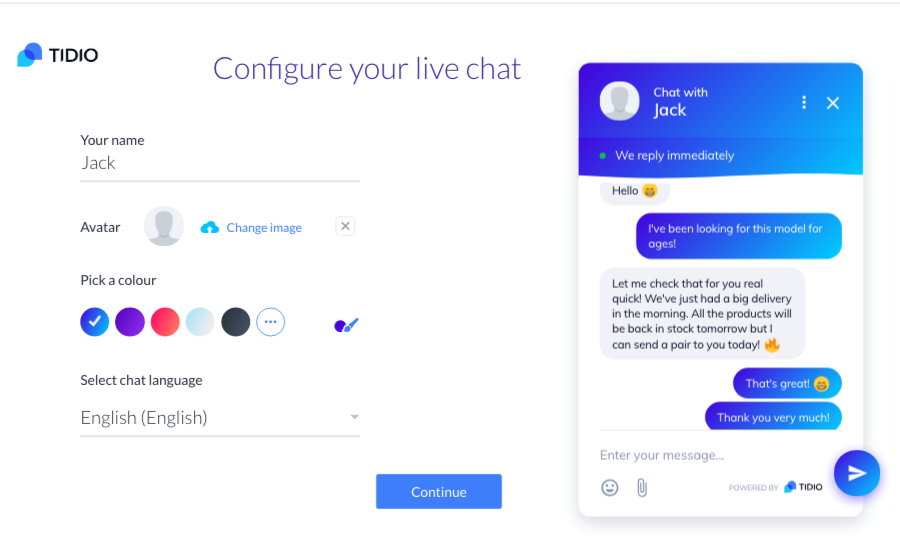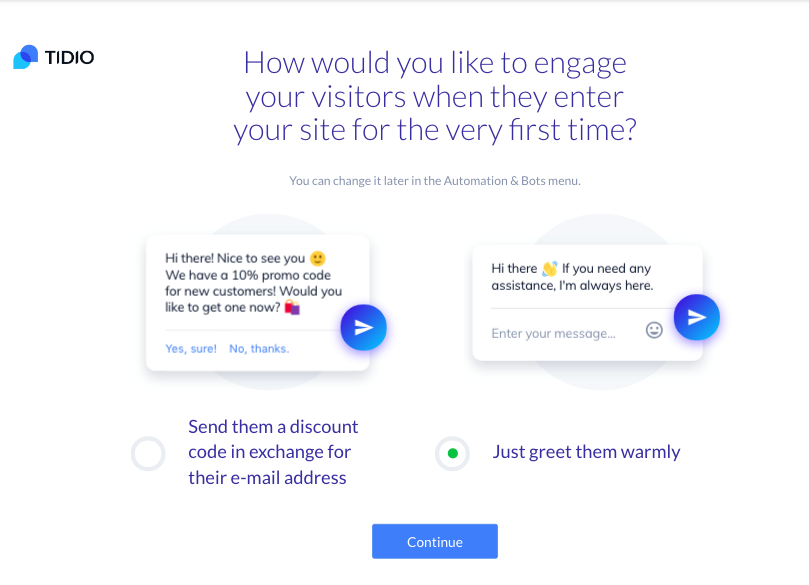 With BigCommerce, the app won't automatically start working within your site. You will need to paste some code into the back-end of your site: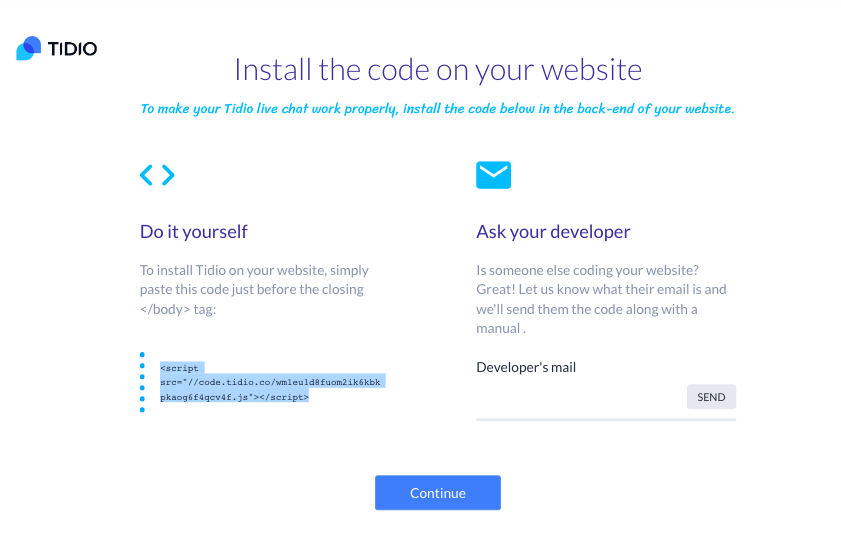 7. Think "Outside-the-Box" promotions!
Thanks to ecommerce giants like Amazon, seeing the words 'free delivery' or '10% off' just doesn't give consumers that excited feeling anymore. But there are still ways that you can WOW your website visitors and build your email list and customer database at the same time. Here are three 'outside-the-box' promotions to differentiate you from other print on demand retailers.
1. Gamify your special offers
To give consumers their 'special offer buzz' back, invent fun ways to market offers to them. Wheelio is a gamified pop-up app that encourages website visitors to convert through a 'spin to win' experience.
The app couldn't be easier to customise. You can add your brand colours: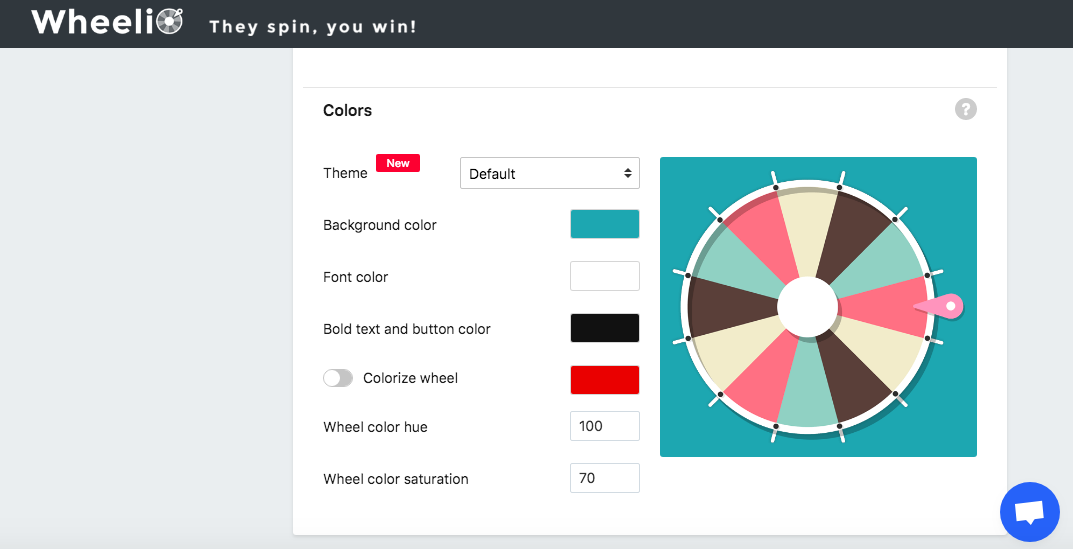 Decide when the pop up should be triggered: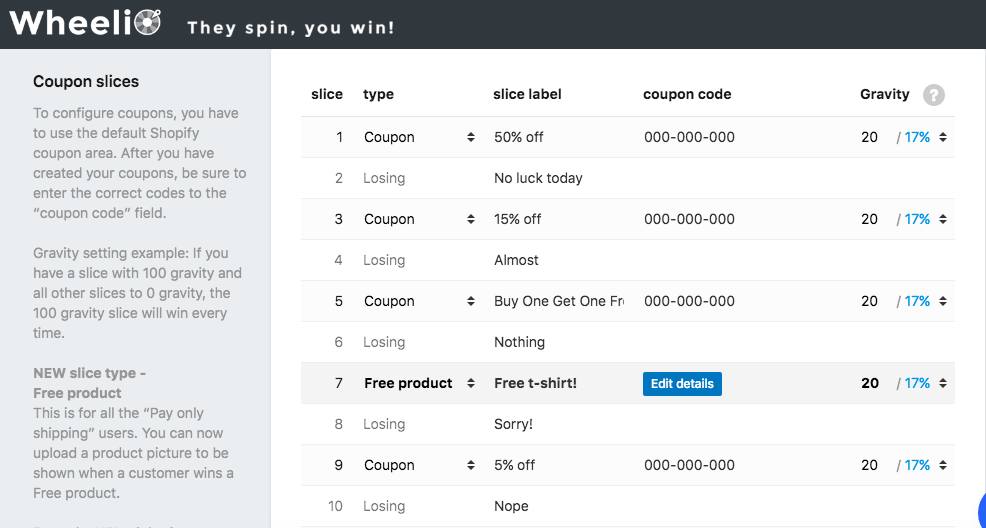 And, of course, select the offers to include: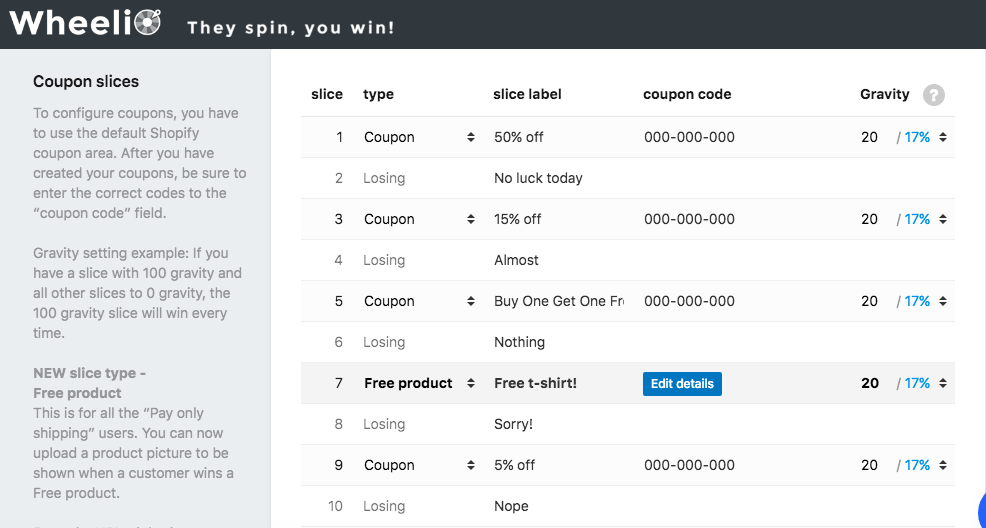 When you're all done, your wheel will start appearing on your site. Not only will this help to increase your sales, it can also help you to build your email list as visitors are asked to enter their email address to access their special offer: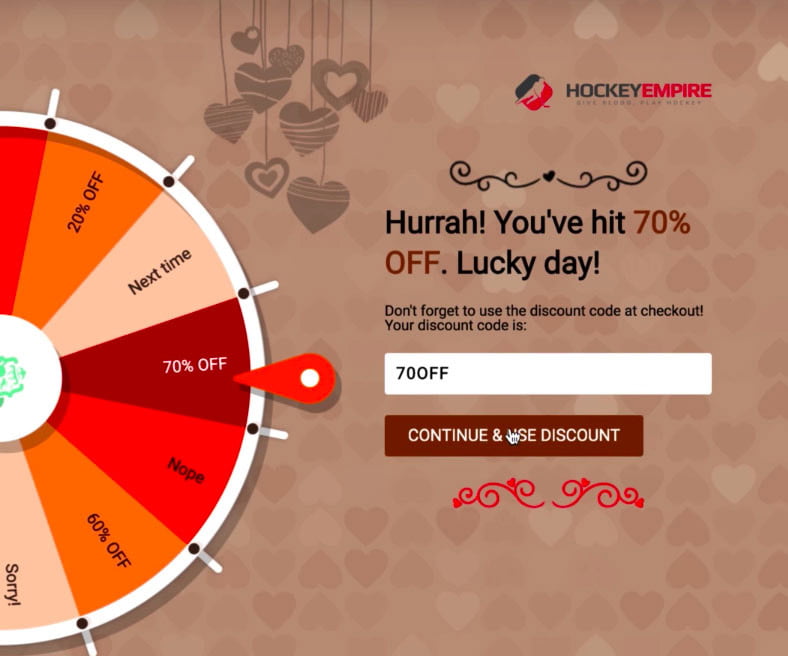 2. Product giveaways
That's right, we're telling you to give your products away! Hear us out…
Hosting a giveaway on social media is a great way to generate buzz for your store and it is also a useful way to build your email list. Here's an example of a giveaway post on Facebook: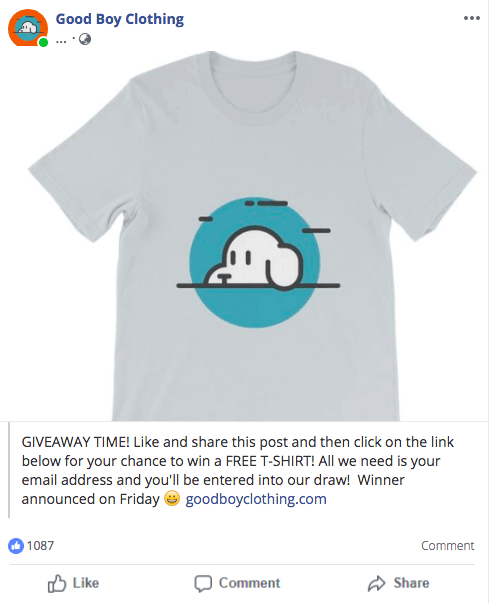 As you can see, to make the giveaway worth it for our brand (in addition to being worth it for followers), we ask people to share the post and enter their email address to be in with a chance of winning. The best part is: there is only going to be one winner! So you get lots of people opting in for your email marketing in exchange for just one of your products.
This is so valuable because email marketing is a great channel for nurturing new leads towards becoming customers.
3. Personalised marketing Customers want to
know that you care, and a great way to show them is by personalising the promotions that you send to them. We're not talking about just addressing them by their name in your monthly newsletter, but really personalising your marketing content based on their specific likes and interests.
For example, if a customer purchases one of your 'Glasto' t-shirts in size 'M' then you could create a personalised email that looks a little like this: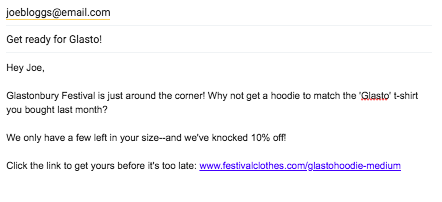 This personalised email shows that the business has really considered this customer as an individual. It mentions their size and the fact that they are going to Glastonbury festival. A study by Salesforce found that 62% of consumers actually expect companies to send personalised offers or discounts based on items they have already purchased.
Another way to offer personalised marketing to your website visitors is through retargetting. This is a strategy that involves placing PPC ads in front of people who have already shown an interest in your products. Here is a retargetting ad that appeared on YouTube after the consumer visited a clothing site called Shein: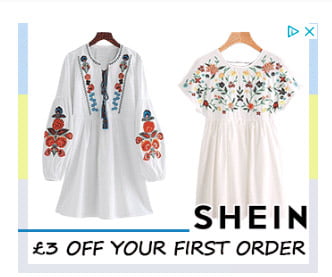 Retargetting may seem complicated if you're new to it, but there is software you can use to help you create these unique customer journeys, such as Adroll and Perfect Audience.
Final thoughts
American entrepreneur, Steve Case (former CEO of AOL), is quoted as saying:
It's not about how to get started; it's about how to get noticed.
In an industry that is growing in competitiveness with every passing year, it's more important than ever to ensure your store stands out from the crowd.