Why personalisation is the future of ecommerce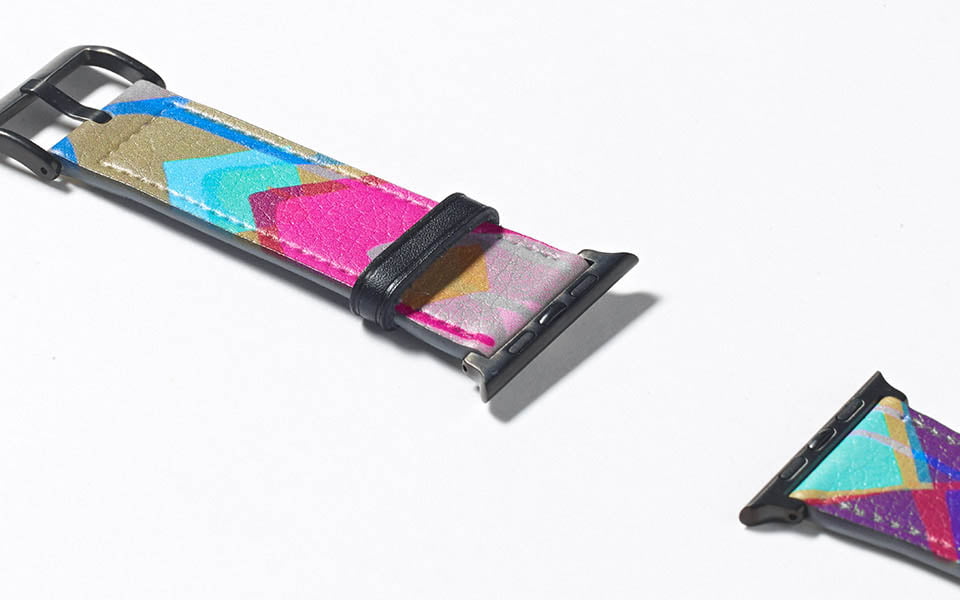 Tags
Interested in joining the world's leading print on demand platform?
Empowered consumers
Modern consumers are more empowered than ever before. They expect to be understood and appealed to in their full complexitym, and have shifted from passive customers to empowered co-creators.
Technology is pivotal to consumer behaviour changes. With a wealth of information and choice at their fingertips, consumers have developed opportunities to influence their own lives, in the marketplace and beyond.
Consumers can be their own curator now. They're armed with more information and have more competent view of their wants. On top of that, they now have the resources to harness this information in ways that have never previously been possible.
The merging of offline products with online platforms means that consumers can co-create and truly take part in the manufacturing process.
Innate desire for individuality
Mass-produced products and abundant access to the same tools and information have made it harder to express individuality in our globalised world. Yet the social media landscape of always-on connectivity is driving a desire for people to shape their own unique identity and to stand out.
This desire drives many aspects of human behaviour, including consumption. Empowered by their digital devices, consumers are increasingly demanding a more personalised service and expect to be given the opportunity to shape the products they consume.
According to research from a Deloitte 2019 consumer review, 36% of consumers expressed an interest in purchasing personalised products or services. Moreover, these consumers would like to be actively involved in the process and are often willing to wait longer and pay more for a personalised service.
41% of consumers who were interested in personalisation were driven by a desire to buy something that is unique. Personalised products are becoming the expectation, not the exception.
Mass production to mass personalisation
At the turn of the 20th century when Henry Ford launched the Model T, we saw the advent of mass production. Prior to this, manufacturing was considered a craft and products were typically made to meet the needs of a particular individual. Mass production standardised products while lowering the price of goods, making them more affordable for the average consumer.
But with many consumers now rejecting the notion of mass production and craving uniqueness in the goods and services they buy, businesses need to incorporate personalisation into their offerings or risk losing out on revenue and customer loyalty. The personalised gift market is forecast to be worth $31.63 billion by 2021 &mdash and both big and small brands can get a piece of the pie.
Many big corporations are working to increase the flexibility of their supply chain and capitalise on this trend. Nike for example created NikeiD, an online service that allows customers to create their own trainers by customising colour, design and performance features. This type of active customer participation provides a win-win for both the consumer and the business.
However this shift is also working to the advantage of smaller, more boutique companies that can truly make custom possible. Consumers are increasingly drawn to small brands with compelling and authentic narratives, and customisation provides an opportunity for these brands to flourish.
Online, template-driven offerings keep the cost of personalisation relatively cheap and can be implemented by companies of all sizes. Mass personalisation combines the flexibility of custom-made products, with the low unit costs associated with mass production.
Technology powering change
Modern technology is enabling this move from an era of mass production to mass personalisation. Mass personalisation requires flexible computer-aided manufacturing systems to produce custom output.
Using these modern systems, businesses can postpone production until the last possible moment to allow for individual customisation. With print on demand, production can be postponed until a customer has designed and ordered exactly what they want. It creates a flexible supply chain that enables incumbents to operate without holding inventory.
3D printing is also powering the evolution to mass customisation &mdash transforming production from physical moulds to digital files. This flexible technology can print objects with materials such as ceramics, metals and even chocolate. 3D printers are making inroads into the mass production of customised objects such as jewellery, home decoration and clothing.
This is likely only the tip of the iceberg as technologies continue to advance. These advancements will see the production costs and manufacturing time of 3D printing decrease, opening up further opportunities for mass customisation to expand.
Ecommerce leading the way
The internet has changed everything. Personalisation of products is moving from serving only niche categories to the realm of mass customisation. Web interfaces are the ideal tool for dialogue with customers and ecommerce is leading the way to meet consumers' changing expectations.
Co-creation and personalisation create enjoyment, ownership and value for customers and represent a new wave of shopping. From technology to apparel to art prints, it seems anything is possible when it comes to online-powered personalisation.
Interested in selling on-demand products online? Find out more about our huge range of products.