Ecommerce integrations: Etsy, Wix, WooCommerce & Squarespace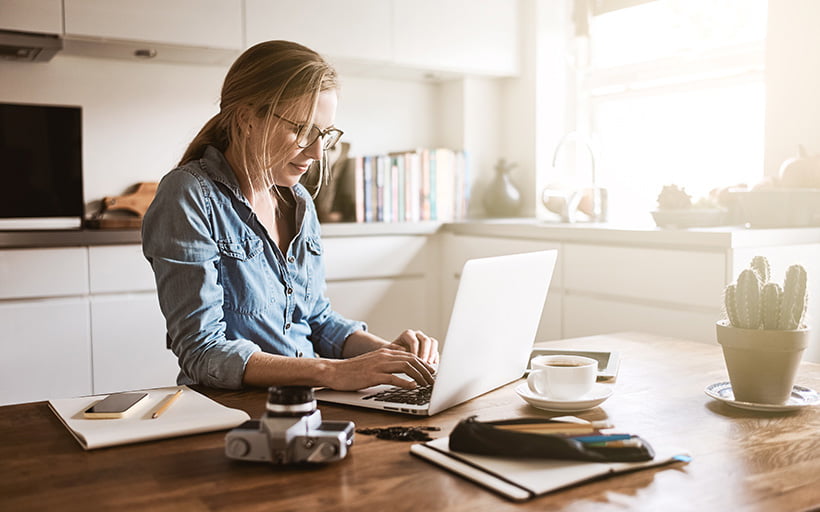 Tags
Interested in joining the world's leading print on demand platform?
In addition to our Etsy integration, we're excited to announce that three of our other ecommerce integrations, Wix, WooCommerce and Squarespace, now also support automatic order processing for print on demand ecommerce sellers!
Each ecommerce integration automatically routes orders direct to our global print network from your Etsy, Wix, WooCommerce or Squarespace store. For existing Prodigi merchants, this means you no longer have to manually submit or review your orders. And for new merchants, our ecommerce integrations enable you to streamline your entire order fulfilment process from the moment you sign up. Simply connect your store, tell us which print on demand products you want us to fulfil, then sit back and enjoy 100% hands-off fulfilment.
Ecommerce fulfilment, simplified
Launching your ecommerce store was the hard part – scaling it is easy.
Keep scrolling to learn more about the benefits of our ecommerce integrations and how to connect your Etsy, Wix, WooCommerce or Squarespace store to Prodigi.
1. Full access to our print on demand products
Our ecommerce integrations give you full access to our entire product portfolio of print on demand products, enabling you to expand your product offering and appeal to a more diverse range of customers – no inventory, set-up costs or minimum orders required.
2. Free image library
Our image library allows you to save and organise your images, providing a streamlined ordering experience. Compatible with any device, it gives you the flexibility to place orders on the go, offers unlimited storage space and enables you to efficiently manage your designs in one single location.
3. Automatic order processing
One of the biggest advantages of our ecommerce integrations is the ability to automate the fulfilment of your online orders, saving you time and effort. Automating your orders also means no more manually downloading data from your store to reupload to your Prodigi dashboard, in turn reducing the risk of human error and preventing delayed dispatch times.
4. Flexible fulfilment options
After connecting your store to Prodigi via your preferred ecommerce integration, you can then choose which products you'd like us to fulfil. Select a product and upload your artwork to enable automatic fulfilment, or leave these assets blank for personalising or reviewing when an order is placed.
5. Order status updates
While we're working on fulfilling your order, order status updates will be automatically sent to both you and your customers – no logging in to your Prodigi dashboard required. Depending on the shipping service used, we'll also pass on any relevant tracking details as and when they're made available.
Automate your ecommerce orders with Prodigi
Like the sound of all of those great benefits and want to integrate straight away? Well, the good news is you can. Check out our individual user guides for Etsy, Wix, WooCommerce and Squarespace, or head on over to our Integrations FAQs to get the answers to our most frequently asked questions.
Running an Etsy, Wix, WooCommerce or Squarespace store? Start selling print on demand products online today, and leave the printing, packing and shipping to us. Sign up for free now.