Influencers - what could be more authentic than promoting your own product range?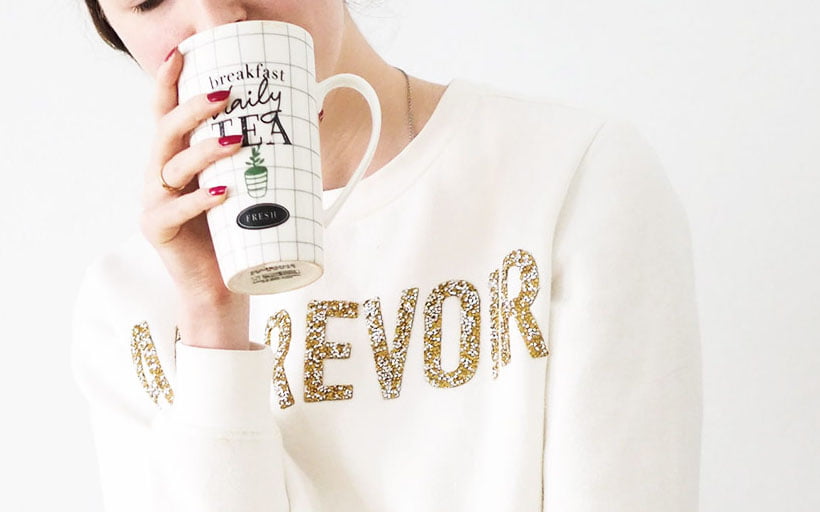 Tags
Interested in joining the world's leading print on demand platform?
Authenticity. Whether you see yourself as an influencer, a creator or Insta-celeb, you'll know that it's kind of a big deal. It's no exaggeration to say that it's basically the cornerstone of your whole business.
According to the 2019 Edelman Trust Report, just one-in-three respondents said that they trust most of the brands they buy and use. Yet 81% recognise brand trust to be a major consideration for brand purchase.
In this environment, implicit trust from your audience is priceless. Approximately 70% of teens trust influencers more than traditional celebrities. And 49% of consumers depend on influencer recommendations for their purchasing decisions.
Presumably this is because influencers are real people: believable, credible, relatable and genuine; whereas brands are rightly or wrongly perceived as having an ulterior motive — 'always out to sell you something'.
Influencers add real value to their followers' lives, be it through entertainment, art, or insight into a different world. Your followers often feel a close personal connection for that reason.
Marketeers aren't ignorant to this, of course. They cottoned onto this trend a long time ago, and the result has been the spiralling, and at times ethically ambiguous, world of influencer marketing.
No doubt you will have first-hand experience of the abundant opportunities to 'monetise' your audience by promoting brands and products, many of which are as far removed from your sphere of interest as you could possibly imagine.
In many ways, influencer marketing is a good thing — endorsements are one way to pay the bills, and when you get it right it adds value all around. You get paid, that brand gets exposure, and your audience sees something that is likely to be of interest to them.
But get it wrong, and it can absolutely shatter that all-important sense of authenticity.
Don't be like Scott
Possibly the most notable incident of influencer-marketing-gone-wrong came courtesy of reality TV star Scott Disick.
Back in May 2016, he inadvertently exposed the inner workings of influencer sponsorship, with the below Instagram caption, copied and pasted, verbatim, from instructions provided by the sponsor in question.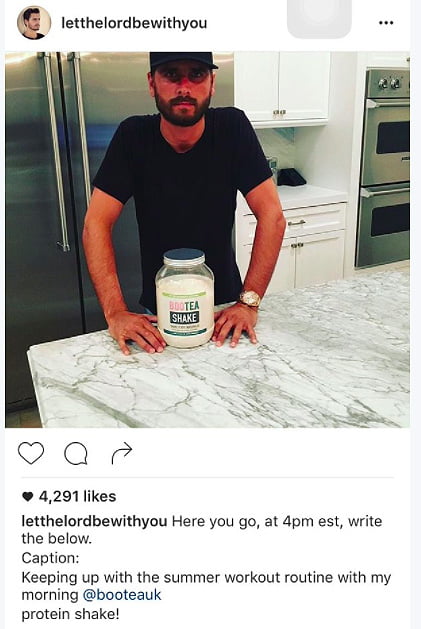 Needless to say, this post didn't quite have the desired effect. It drew accusations that Scott himself was a digital sellout who was happy to post whatever he was told to. And it brought into question whether he actually even liked the product, or was simply posting for money.
One poster replied by asking "Do you even drink the stuff?" The whole value of an influencer marketing campaign (this is a product I like, and so should you!) was fundamentally undermined.
And the damage goes even further than that. Once the genie's out of the bottle, and your audience realises that you might well be happy to shill products purely to earn a few bucks, your credibility is in tatters. That's not a great place for your personal 'brand' to be. It hurts your image going forward and betrays the most important people in your business: your followers.
This is an extreme example, but we're living in the age of ad-blockers and customer cynicism. All content is fair game for cynicism, suspicion and criticism. People are really protective over their news feeds and timelines, and anything that doesn't align with their interests is likely to draw ire.
In other words, it's not just obvious errors like Scott Disick's that can hurt you when it comes to influencer marketing. Simply choosing to endorse a brand or product that doesn't resonate with your audience can do immense damage to your sense of authenticity. Bloglovin, for example, report that 61% of women 'won't engage with an influencer's sponsored content if it doesn't feel genuine.'
The alternative
Good news, though. Increasingly, we're seeing a different model take over. If there's one thing you know your followers are interested in and passionate about, it's you!
That's why we're seeing more and more influencers pushing their own branded products to their audience.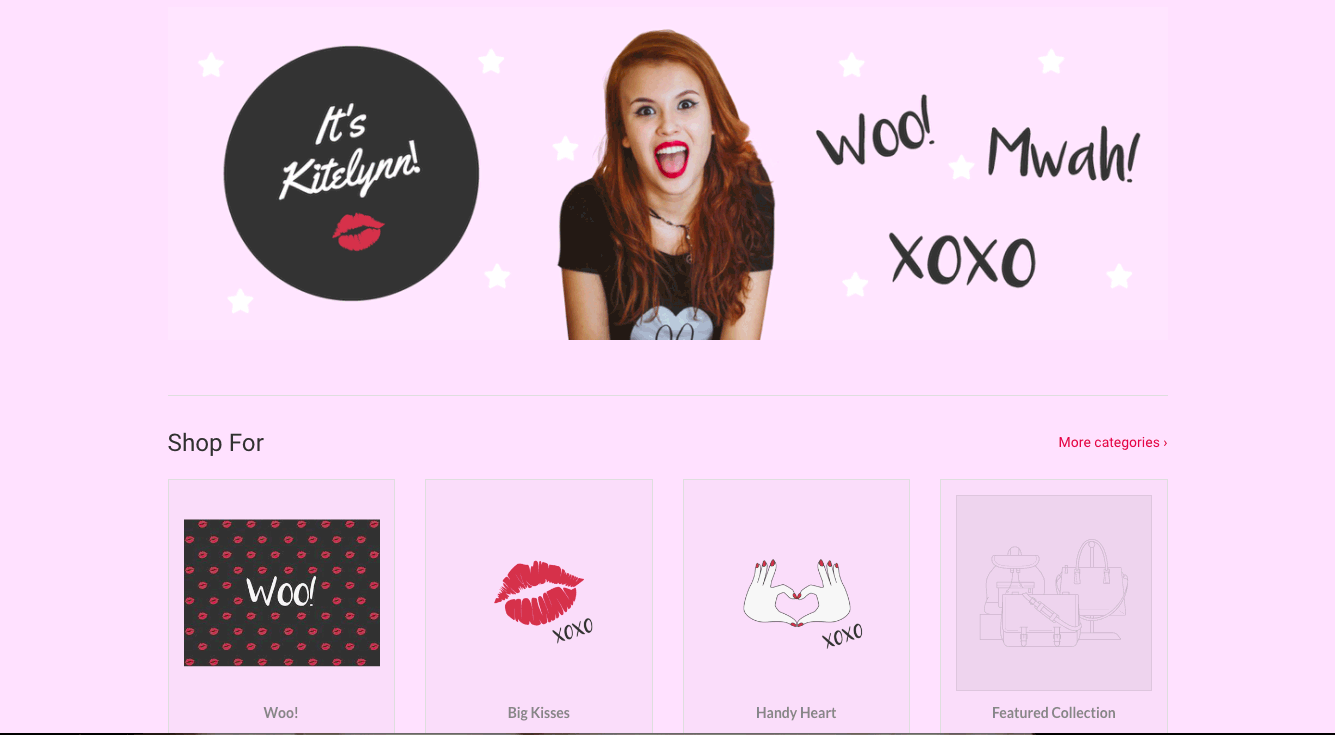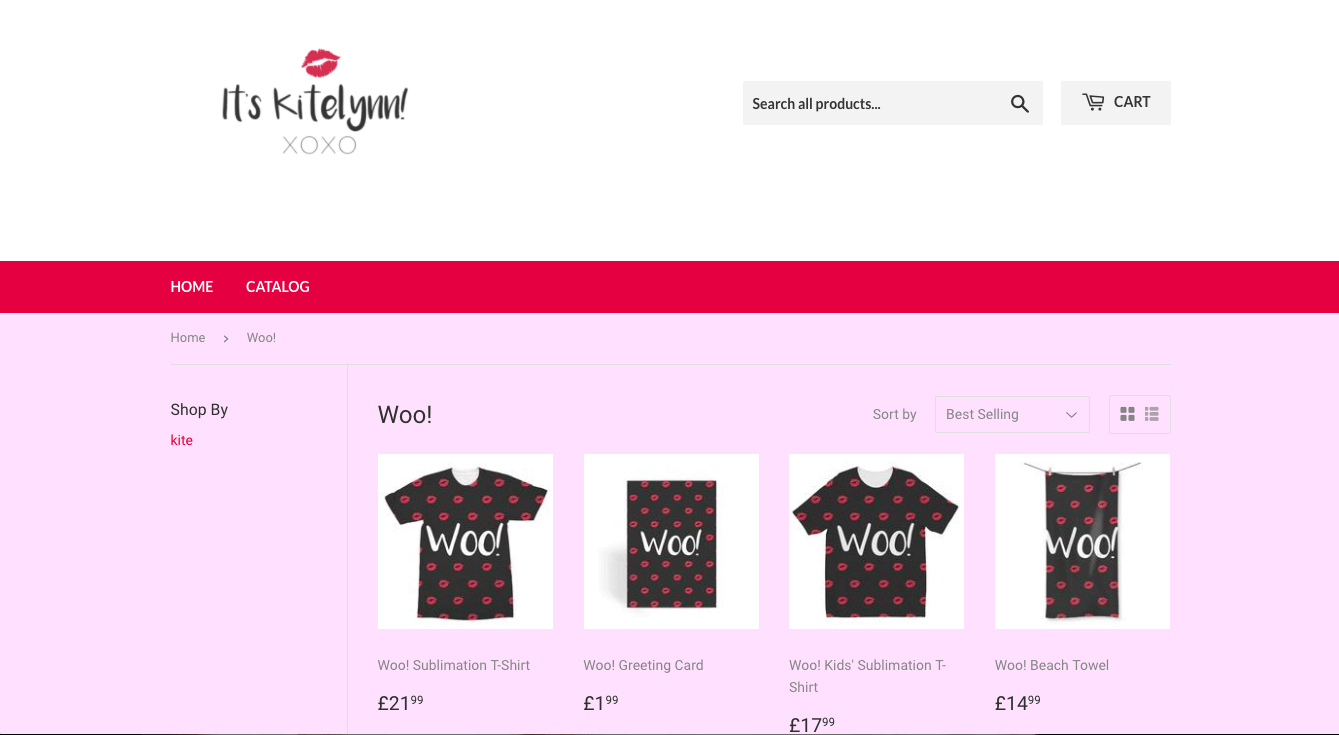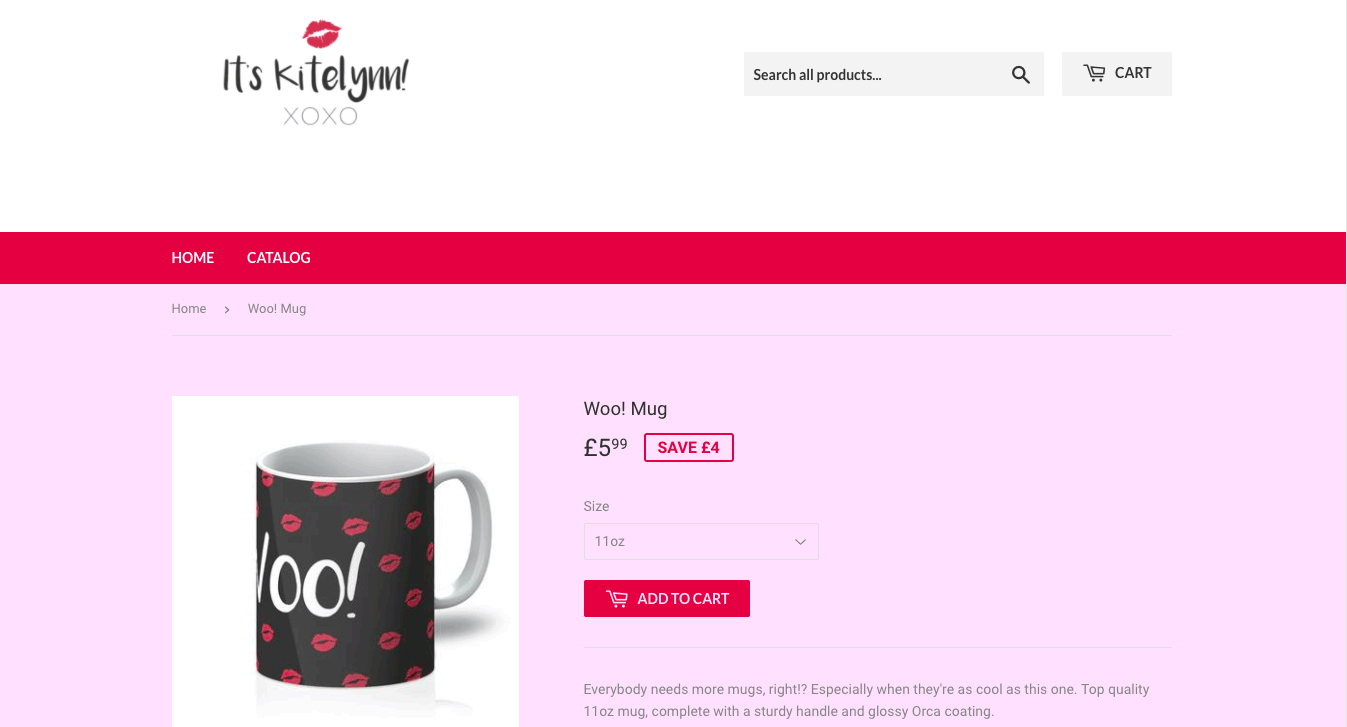 Merchandising is getting easier
The best part is, there's never been a better time to launch your own product range. Once upon a time, there were all sorts of hoops to jump through to set up this kind of model, and plenty of potential headaches. You'd have to source products, arrange minimum order quantities, hold stock and maybe even get involved in order fulfilment yourself.
Even huge, Fortune 500 businesses, were more than happy to outsource their merchandising operations to avoid the hassle it involved.
Increasingly, with print on demand services like Prodigi, influencers and agencies are able to set up a merchandising operation in a matter of minutes. Orders are processed and fulfilled without any involvement from the influencer, who only needs to take care of the design and marketing.
In many cases, this pays off much more handsomely than pushing someone else's products — and it goes without saying that it's infinitely more credible and authentic. You are, after all, pushing your very own products.
Want to find out more? We've written an entire post on how to monetise your audience using print on demand.
Closing thoughts
Influencer marketing is here to stay. But, as brands line-up to throw money at influencers with 'big followings', the pitfalls are clear. It can be easy to forget that authenticity is the lifeblood of your online profile, the cornerstone around which everything else has to be built.
The web is littered with examples of influencers who pushed products and got it wrong. Success as an influencer is deeply rooted in trust; and, as the old saying goes, "Trust takes years to build, seconds to break, and forever to repair."
Promoting your own products is not only a lucrative model; it's easier and quicker than ever before; and, rather than posting ads and sponsored content and hoping your audience will merely tolerate them, your own branded products actually add value to your followers, giving them an opportunity to get great products whilst showing their support.
And that's only the start of the benefits. Merchandise is a physical manifestation of your digital brand — it helps you establish a real-world presence and potentially grow your following. When your followers wear your merchandise, it creates interest among others who might not have been exposed to your content.
More followers means more people listening to your message. And even more value for your existing subscribers — who can become an even greater part of your 'team' by wearing your brand on their clothing or accessories.
We'd call that a win-win.
Interested? Check out our Shopify app.