Monetising your audience using print on demand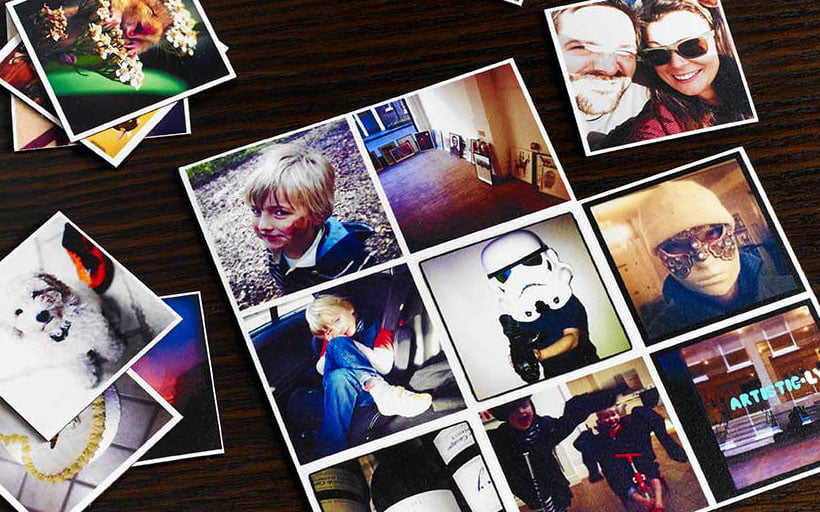 Interested in joining the world's leading print on demand platform?
Social media has exploded over the last 5 years. Instagram has over 1 billion active users. YouTube reaches more 18 to 49 year olds than any broadcast or cable TV network on mobile alone.
This unprecedented shift in the way we consume media has given rise to an entirely new industry and career path. One shrouded in mystique and faced with fierce scepticism. The social media influencer.
Today's top YouTube sensations have used their social currency to amass impressive fortunes. According to Forbes, the top 10 YouTube stars are raking in upwards of $14 million a year. So it's no wonder 'influencer' is becoming an increasingly sought after career choice.
Unfortunately, it's not that simple. The reality is, this new and turbulent industry is difficult to navigate. And according to a study at the Offenburg University of Applied Sciences, 96.5% of all YouTubers won't make enough money to surpass the poverty line in the US.
Followers don't equate to dollars
The revolutionary facet of social media is that everything we read, watch and download is completely free to consume. And there are no barriers for producing media either. Anyone with a laptop, a camera and a smartphone has the opportunity to produce content that could generate millions of views.
But there is no rose without a thorn. The 'free' nature of social media means that influencers can pour their skills and their time into quality content with little to no pay off.
Changes to adsense regulations have made it incredibly hard to earn money through YouTube ads unless you're hitting the very top numbers. And increasingly, influencers have to rely heavily on sponsored posts and brand collaborations to make their money.
The trouble is, brand posts can often be perceived as inauthentic. Consumers don't want to be bombarded with posts labelled #ad and #spon. Your value as an influencer is derived from credibility and relatability. It's what makes 70% of teens trust influencers more than they do traditional celebrities.
So it's important to strike a careful balance when it comes to promoting brands on your page. Make sure every product you promote aligns closely with your personal brand. Learn to say no. Even if that means losing out on a lump sum of cash. You will reap the benefits in the long run.
Merchandise as the solution to monetization
Creating and selling your own merchandise is an effective way of generating ongoing revenue through your audience.
Your audience follow you because they are interested in you. If you can create a product that reflects your individuality, it will resonate more strongly than promoting an external brand.
The beauty of being an influencer is that you already have a loyal audience in your specific niche. You understand their needs and they have trust in you. It's a winning combination for a profitable and mutually beneficial product line.
With print on demand, it's easier than ever before to start selling your own custom merchandise. You only pay per product, with no minimum orders and thousands of products to choose from to fit your niche.
Are you ready to sell merchandise?
So, you have built up a reasonable following on your social media platform. But are you ready to sell merchandise?
After an influencer named @Arri failed to sell 36 t-shirts to her 2 million followers, it's no wonder influencers are scared of falling flat when it comes to launching merchandise.
This is a perfect example of how your follower count does not necessarily correlate to how much money you earn. It's all about engagement.
Firstly, assess your brand strength. Let's forget about your follower count for a minute. How many people do you have regularly liking, commenting and sharing your content? This is key.
You don't need as many followers as you may think to be successful selling merch. Just enough people who genuinely care about what you have to say. Micro-niches of small yet dedicated followings can be more than enough to start making a considerable profit.
Designing your products
Product design is the most important factor to consider and you don't want to rush it. Selling your own merchandise is only authentic if you put out a product that you would buy yourself. Asking your audience to spend their hard earned cash on a half-baked product will only damage your credibility.
Use your relationship with your audience to your advantage. Consider their interests and why they engage with your page. With this knowledge you should be able to create designs that your followers will love.
Incorporate your popular catchphrases, inside jokes and illustrations that truly represent your brand. But make sure you create designs that will appeal to a wide range of people in your niche. You are limiting your sales massively by only appealing to die hard fans.
If graphic design isn't your thing, invest time in finding a good designer to help you create quality merchandise. With your creative input and their design specialism you will be able to create winning designs.
Think carefully about which products you are going to sell.
Let's say you are a fashion influencer. Make sure you choose items that you actually wear yourself. If your page is filled with pencil skirts, dresses and blouses — don't try and sell your followers t-shirts and hoodies.
The clothing line launched by @Arri did not match the aesthetic of her page or her personal style and therefore lacked authenticity. If your audience can't imagine you using your products, why would they want to? Put in the effort to create products you genuinely love and more than likely, your followers will love it too.
If you have a gaming channel, t-shirts, stickers and mouse mats may be a good fit. If interior design is your thing, cushions and blankets may work. With more than 6,000 products to choose from you are bound to find something that fits your niche.
Utilise data. Analyse the demographics of your audience and use this to help inform product decisions. Google trends can also be a useful tool. Is a particular product trending that fits with your niche and demographics? If so, why not try it out?
Don't forget to use the most powerful tool at your disposal, your audience. Get them involved in the process and find out what they want. Use polls to discover which products they would most like to see from you. Share the process on your instagram stories. People are more likely to buy your products if they feel they've been part of the process.
Setting up your store
The easiest way to set up an online store for your merchandise is through Shopify. You don't need to be an experienced web developer. Simply choose a template, pay a small monthly fee and you can get your store up and running in 15 minutes.
There are a number of print on demand apps you can download for your Shopify store. At Prodigi we offer a free to download app that integrates your store directly with our global fulfilment network. All you need to do is upload your designs, choose your products and set your prices.
Orders from your shop will get automatically routed to one of our production facilities and delivered to your end-recipient with complete white label fulfillment. All order and shipping information will be updated in Shopify. Check out our Shopify app user guide for detailed, step by step guidance.
Promotion
Post, post and post again! This is where your influencer status really comes into play. You've created a product specifically tailored to an audience who engage with your page. Brands are willing to pay big bucks to get this sort of targeted marketing. Your social media is your free advertising. Make sure you use it.
Use product placement in your posts, stories and videos. Create dedicated content to show off your new products. And be sure to get creative — run competitions and promotions on your page to generate buzz around your new merchandise.
Continue to promote post launch. Share images of your followers wearing or using your merchandise and most importantly — thank them! Creating merch is a great way to connect with your audience and build a strong community so make sure they know you appreciate them.
Simple and risk free
With print on demand, anyone can start selling products. It's quick, simple and risk free.
Typically, creating a product line has been costly, risky and time-consuming. Requiring a huge amount of resources as well as high levels of business and technical know-how.
The imbalance of risk vs reward has presented barriers for influencers. Merchandise has appeared as only viable for the likes of mega stars such as PewdiePie and Logan Paul.
Prodigi breaks down these barriers by streamlining the entire supply chain. There is no lengthy product sourcing, no expensive startup and inventory costs, and no frustrating, technical set up.
All you need to do is create your designs, set your prices and promote your products.
With print on demand you only pay per order and we handle everything from sourcing to fulfilment.
Your products are shipped directly to your end-recipient completely white label. This means that none of our branding is featured on any of the products or packaging.
Print on demand allows for supply-chain flexibility. Try out different products, see what sells and adapt your offering. There is no financial risk to setting up a new product so use your creativity and figure out what works best for your brand.
Interested? Create an account and start selling custom merchandise today.