The importance of email in selling custom merchandise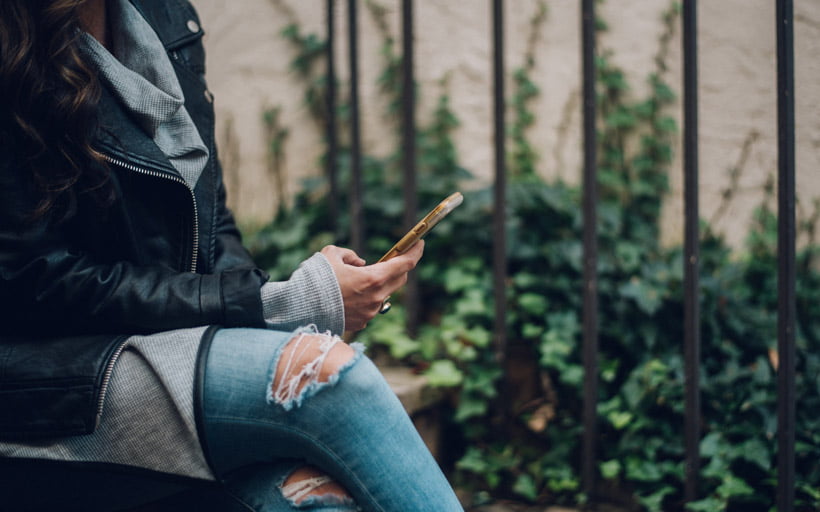 Tags
Interested in joining the world's leading print on demand platform?
Ever wondered what was written in the first email ever sent?
Well, prepare to be amazed…or quite possibly underwhelmed if you were expecting something really profound. It simply read: QWERTYUIOP.
The message, sent by Ray Tomlinson in 1971 — to himself, and, more specifically, another computer positioned right next to him — probably didn't seem like an incredibly significant moment at the time.
But with the benefit of hindsight, this was a real watershed moment.
Because, now, email has soared to become one of the world's foremost communication channels. It's reported that over 12.54 billion business emails and 111.1 billion personal emails are sent and received every single day.
And, despite being declared dead more times than Lazarus, email isn't just sent in high volume — it's still the highest converting referral channel for ecommerce sales, by some margin.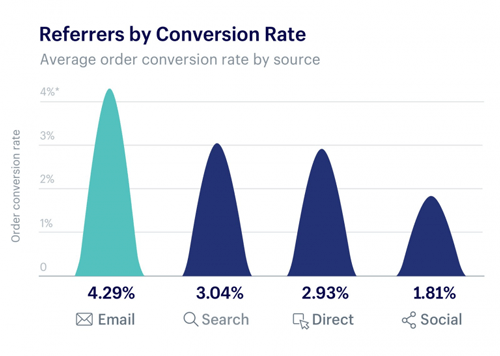 Highly respected marketer Neil Patel cites email as being among his favourite marketing techniques:
Out of all the channels I tested as a marketer, email continually outperforms most of them.
And plenty of others beside Neil have used email marketing as a tried-and-tested way to grow and convert audiences, across industries and niches. Print on demand merchandise is definitely no exception.
In this article, we'll give you the complete guide to using email as a print on demand marketing channel.
Why email?
First of all, let's ask: why is email such a must-have marketing tool?
The first reason boils down to one word: reach. We live in an era in which it's increasingly difficult to reach the audiences we've built on third-party platforms like Facebook and YouTube.
These channels have their own profit and loss figures to worry about and it's in their interest for you to spend ad dollars with them. If you have enormous organic reach, you're obviously far less likely to do that.
So, whereas you might be able to reach 1–2% of your Facebook fans organically, theoretically 100% of your emails will reach your audience's inbox and remain 'unread' until acknowledged.
It's not to say every email you send will be read — far from it. But it's fair to say that, even taking into account the ones that end up in junk/spam folders, emails typically have a much longer shelf life and chance of reaching the recipient than social media posts.
A secondary reason for the effectiveness of email is that it really future-proofs, by giving you greater control over your audience relationship management.
Building your audience on third-party platforms — which so many influencers have done — is like building a beautiful house on somebody else's land. In the majority of cases, you don't get any information from these channels about the people who subscribe, like and follow you. If anything happens to those third-party platforms, you could lose your audience — and essentially your livelihood — in one go.
Building an email list gives you a real contingency plan, and allows you to diversify your content onto your own channels, with greater control over monetisation, promotion and strategy.
Speaking from experience…
We can personally vouch for the power of email. We've recently worked with a partner — we'll call him Johnny — who has a massive viewership on YouTube, with over 4 million subscribers.
Johnny is killing it on YouTube with a huge, and highly engaged audience. But he was reluctant to use his video content to directly promote his merchandise range due to concerns that it would negatively impact the perceived quality of his content.
It was also proving difficult to achieve consistent ROI when promoting his custom merchandise using paid social and PPC.
Anyway, to cut a long story short, he found that by running campaigns to convert Johnny's YouTube viewers into email subscribers, he could follow up later with news and product offers. And his email campaigns generated far better results than the other tactics he tried.
Top list building techniques
So, you're sold on the value of email marketing. Let's go ahead and talk about some of the best ways to grow your list.
1. Use popups, popovers and strategically placed opt-in forms
If your store is already generating traffic, popovers and popups are a great way to add them to your email list.
The Privy app for BigCommerce and Shopify allows you to quickly create popups (without writing any code) that will help you to grow your email list.
Install the app, then, from your Dashboard, hit 'New Campaign'.
There are a variety of options available. Let's choose 'Exit Email Capture'.
What this will do is monitor your visitors' on-page behaviour and look for signs of 'exit intent'. In other words, signs that they're getting ready to leave! When this behaviour is detected, a popover will automatically display encouraging them to sign up for the latest deals and info.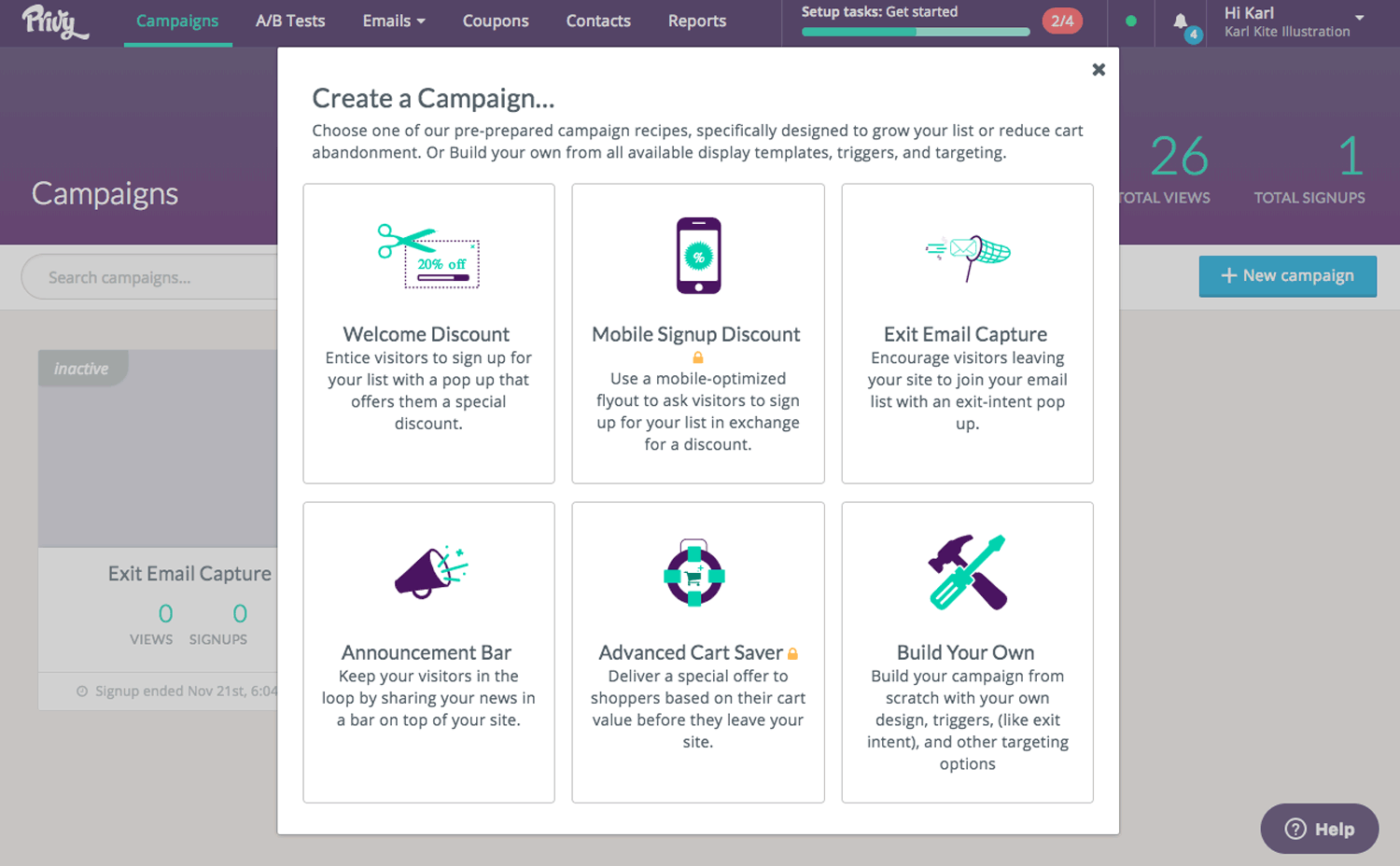 The beauty of Privy is that popovers like this can be set up extremely quickly. You'll be given 'default' text during your popover setup, which yes is pretty generic, but is also a solid starting point for time-poor influencers.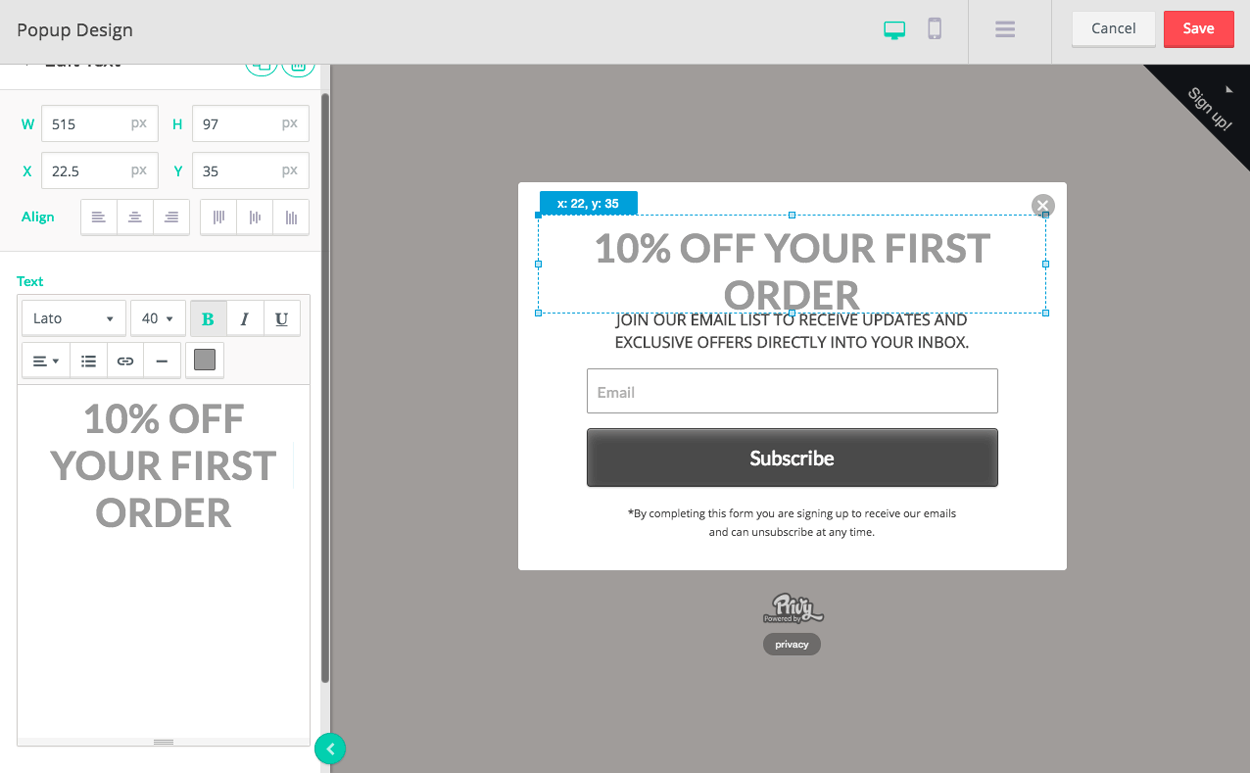 Of course, the copy can be edited and personalised to make it more resonant with your audience.
There are also a variety of different formats for your opt-in campaigns, from popovers like the above, through to banners, flyouts and even 'spin to win' wheels which offer the potential of a discount or bonus in exchange for email details…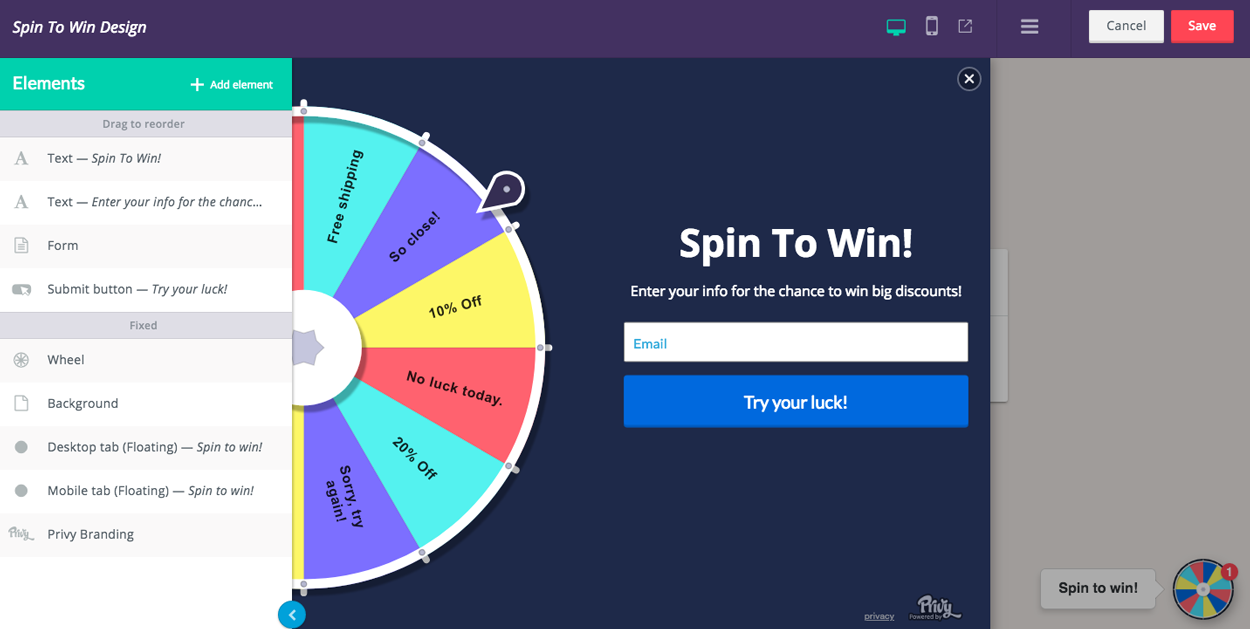 2. Choose the right sign up incentive
You can think of a sign up incentive as an 'ethical bribe'! Customers tend to guard their email address pretty fiercely, and often want to know what they're getting in return for handing it over.
So, maybe you want to offer money off — it's the most obvious, and one of the most popular options. Ecommerce retailer Forever21 offer £5 off a customers' first purchase, for example.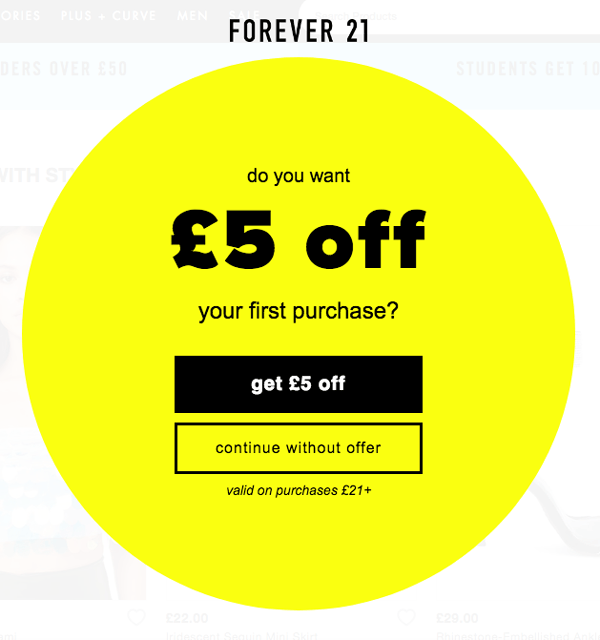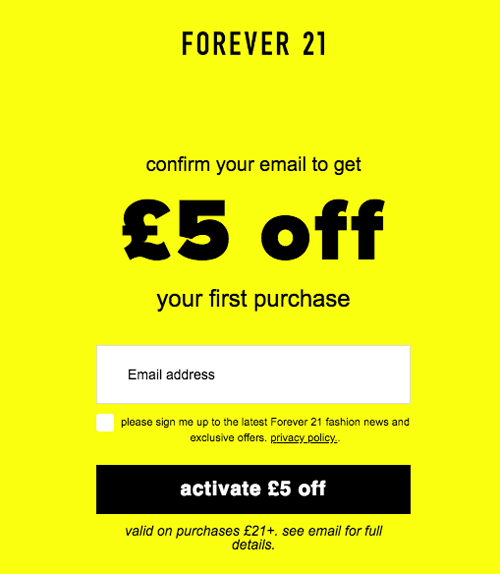 You might decide a percentage discount, or free shipping, is more appropriate.
Again, using the Privy app, you can create personalised emails with coupon codes for your subscribers. So, in the example below, we've designed a promotion for 20% off an order for new email subscribers. This is a win–win. It can help give customers the nudge they need into actually buying — but, even if it doesn't, you get another potential customer on your email list to nurture with campaigns in future.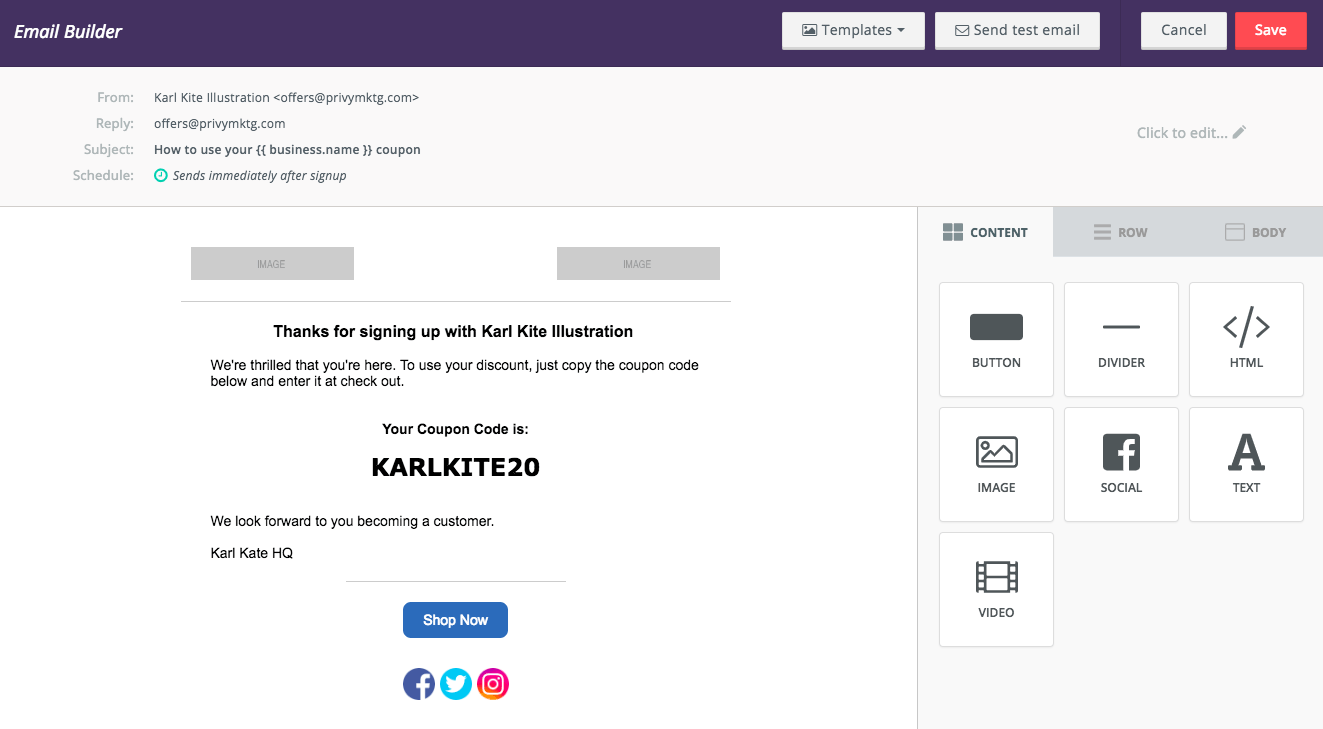 3. Promote an online contest
An online contest is a great way to create hype around your brand — and build your mailing list! Host a free giveaway in exchange for contact information. Encourage entrants to click through to your website and sign up using their email address.
Gleam.io is a great tool that lets you 'click' your way to great contests, which your audience can enter in a variety of ways. The screenshot below shows just how many different 'connected' accounts your audience can use to enter your contest.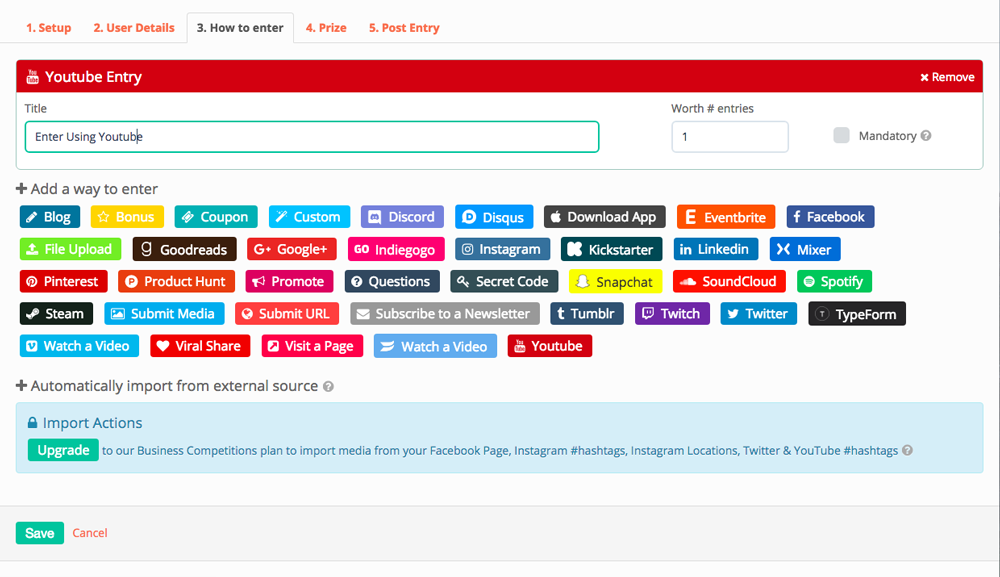 But whichever entry type you choose, the audience will be prompted to hand over an email address, too.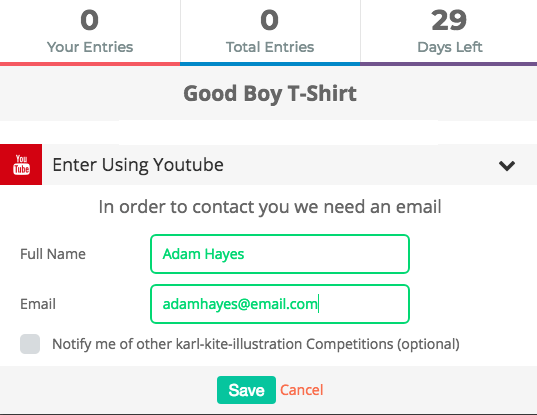 These contests, when completed, give you a URL and a simple embed code. And that content can be embedded and shared pretty much anywhere you're most actively engaged with your audience.
By giving away an item of merch as your prize, you can grow your email list with people who are at least partially interested in getting some of your gear. Again it's funnelling your audience into the channels and platforms you control.
4. Create a blog that readers can subscribe to
Extra content can go a long way! Instead of just getting people to join your mailing list, why not create a blog for them to subscribe to, or share some 'exclusive' content on your own site? If you create extra valuable content, you could even make it mandatory for your audience to hand over their email address in order to access or download it. This is often referred to in the marketing world as 'gated content'.
The blog can include topical posts about your products mixed with seasonal and related content.
Take retail giants ASOS and their blog as an example: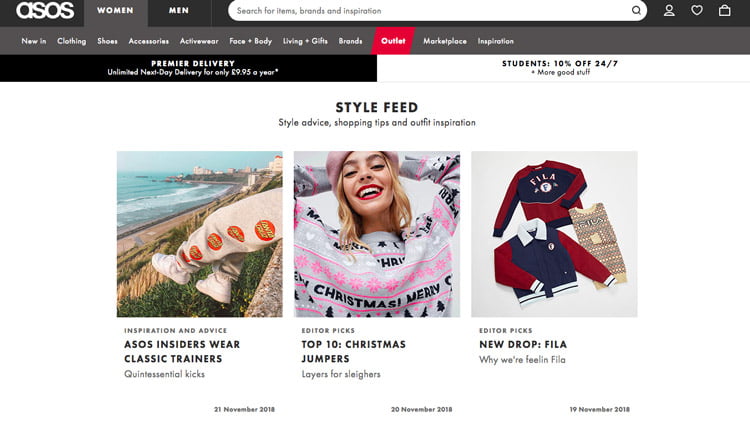 They use their blog platform to introduce new products, publish list posts and encourage consumer contributions.
Adding blog content to both your Shopify and BigCommerce accounts is easy to do. There are guides for Shopify and BigCommerce.
5. Collect emails in person
It's a good option to host your own offline, in-person events and use these to collect emails. For example, if you like to showcase your designs/products at local fairs or similar- have an email sign up sheet on your table.
Or if your print on demand merchandise business is based around a particular theme, you could host a meetup, or look for related events to attend, to build contacts in the real world. Collect emails as you go along!
Once you have your contacts, make sure you nurture your email list. Keep in touch with them with a mix of promotional and high-quality content.
Privacy
GDPR is a topic too vast to cover in detail here. But suffice to say, in the era of GDPR, privacy has never been more important. Brands and individuals invested in email marketing simply can't ignore this.
Keep your list lean and clean by following GDPR compliance best practices. GDPR affects businesses of any size, and in simple terms, it's all about not making any assumptions about what your customers want.
So no pre-ticked opt-in boxes allowed! You also shouldn't ask for information that you're not actually going to use.

You should also occasionally run a re-permission campaign, with the aim to refresh or update your subscriber's email consent. Running these campaigns will also keep you completely compliant with the law.
BigCommerce and Shopify both provide useful information should you wish to explore GDPR in greater depth.
Not just your normal email
'Email' is one big label, but the reality is, there are lots of different types you can use to optimise your customers' experience and add value to your custom merch business.
1. Shopping cart abandonment emails
Over 69% of shopping cart abandonment happens in ecommerce retail transactions, so trying to entice those customers back should be a high priority!
An email received after a customer's cart has been abandoned, might just be the push it takes for them to come back and buy.
We mentioned Privy earlier, and they come up trumps again when it comes to creating automated cart abandonment emails. You can add the app to your Shopify or BigCommerce store and immediately try to entice your customers back with follow-up emails.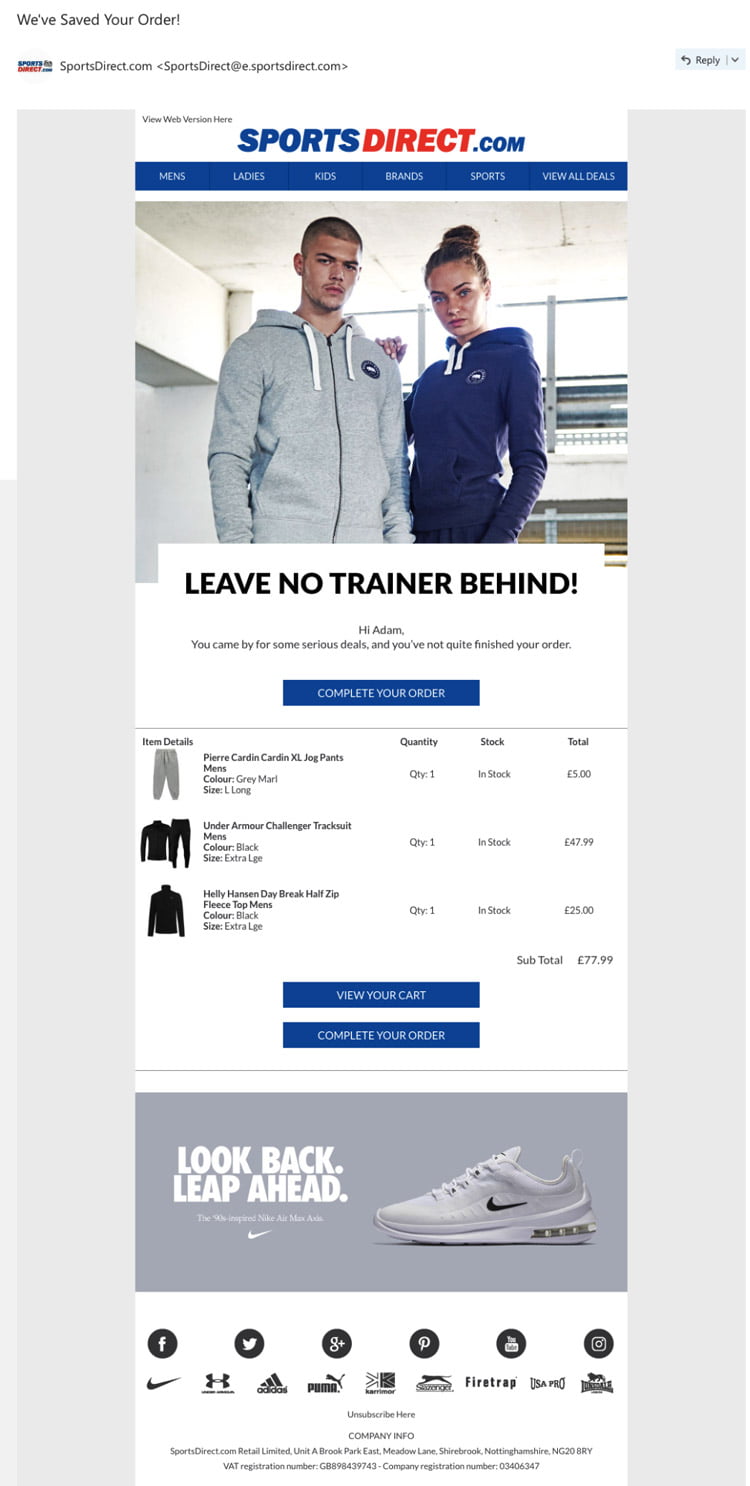 Taking an example from the world of ecommerce, look no further than UK retailer SportsDirect. They use a 'Leave no trainer behind' tagline, and re-send the customer their pre-populated basket as a sort of 'reminder' to head back and complete their purchase.
2. Order confirmation & shipping confirmation email
Your order confirmation and shipping confirmation emails — as well as any other updates relating to an order — are obviously key to your customer experience. They also represent an opportunity to do something a little different and make an impact, whether that's through the words you use or the designs they're wrapped up in.
A great (if slightly strange!) example of this comes from the charming, avant-garde world of Chris the Simpsons Artist, an illustrator with a childlike, naive style and a slightly warped sense of humour. Chris's online persona is that of a child artist.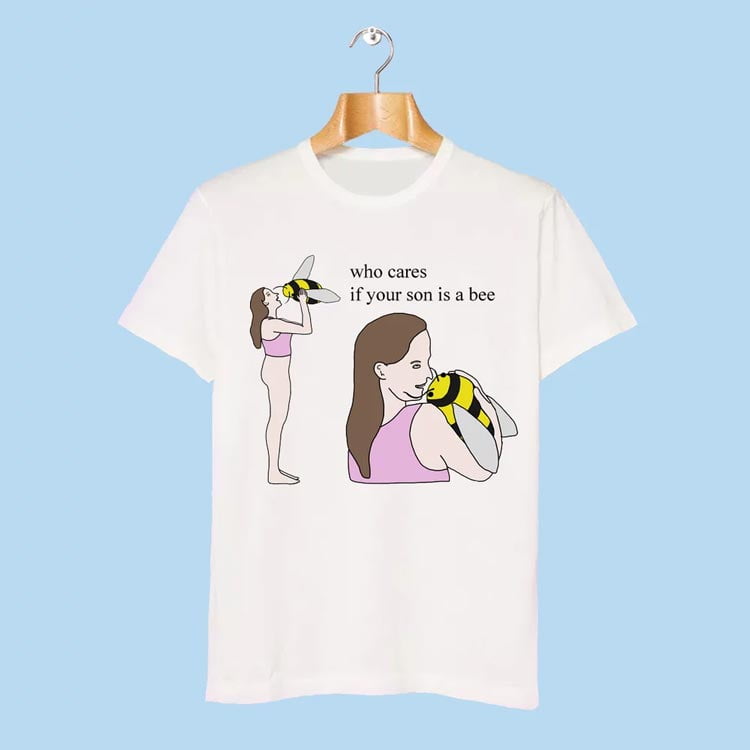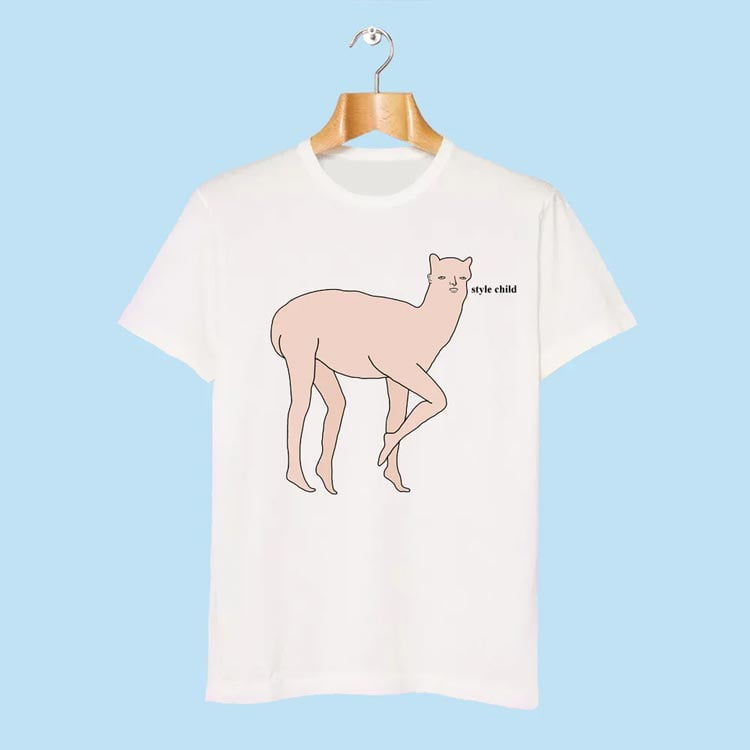 To reinforce this, when you place an order from Chris's store, the order and shipping confirmations come not from Chris himself but from "Christopher's mum.
This is a classic example of a very basic customer touchpoint becoming something memorable and fun that adds significantly to the overall experience.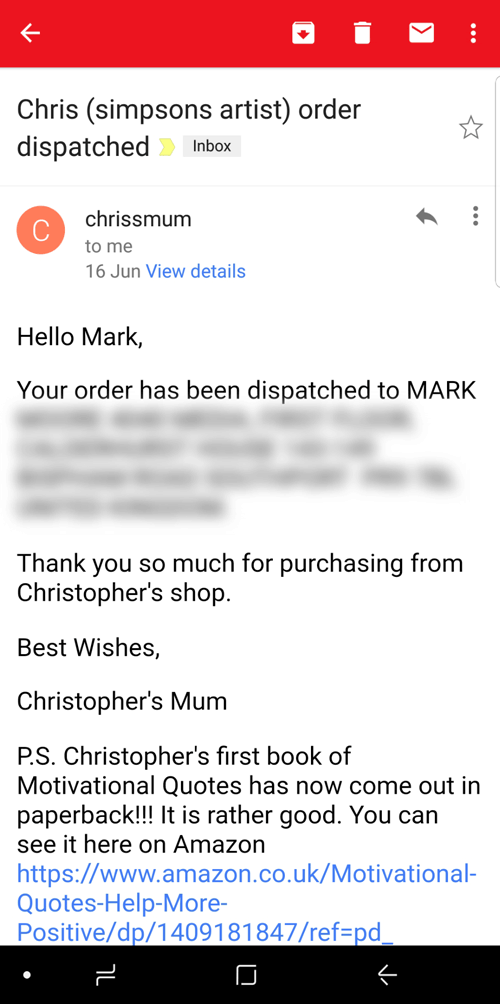 3. Welcome emails
Welcoming new customers is massively important. First impressions last after all.
Happy Email is an app for your Shopify store that creates automated, personalised welcome emails for your customers. Take a look at the example below. It's pretty stripped-back in terms of design, but in many ways that could be more powerful, since it seems like it might have actually been written out individually. This is great for influencers who thrive on a personal connection with their followers.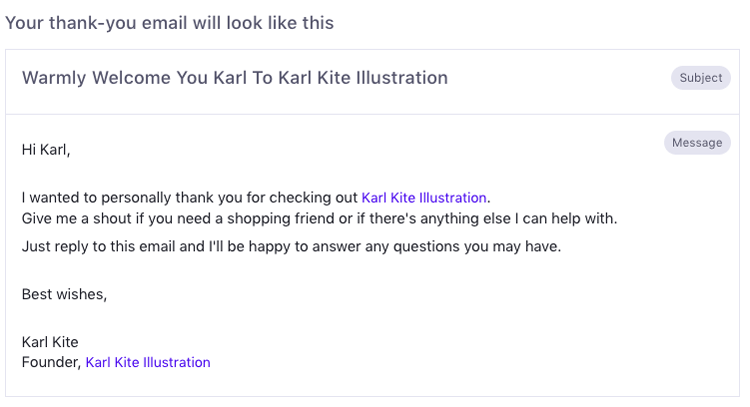 The app even factors in a 30-minute delay between sign-up and the email being sent, making it feel as authentic as possible!
4. Customer feedback
It's a tired old cliche, but customer feedback is your most honest and direct source of learning.
Critical customer feedback gives you an opportunity to improve, while positive customer feedback gives you promotional material to convince and convert other buyers.
The problem is, most of us need a little reminder to write reviews and give feedback. Email is a great way to remind people to give you feedback, but it also, at the risk of sounding a bit cheesy, proves that you care!
There are apps you can use to actually manage the collection and implementation of feedback you receive into your product pages. Judge.me is available as a quick, easy-to-install app/plugin on Shopify.
Alternatively, you might prefer to just use your email tool (or store platform) to send out a link to a survey to see how the experience was as a whole. The SurveyMonkey free plan allows you to run an unlimited number of surveys (up to 10 questions per survey) for up to 100 respondents.
How to change your autoresponders
We talked about it before, so now let's show you how to do it. A lot of the emails you send to your customers will be sent automatically based on their behaviours and experiences in your store.
This includes the emails that go out when your customers place an order…when their order gets shipped…and plenty of others.
In Shopify
Head to Settings > Notifications and click on the Autoresponder you want to edit.
You'll see a bunch of fairly frightening looking code! But it's actually quite easy to understand once you know what you're looking for.
Use the 'Preview' tab to take a look at how the email will look when complete and use this to guide the changes you make to the code.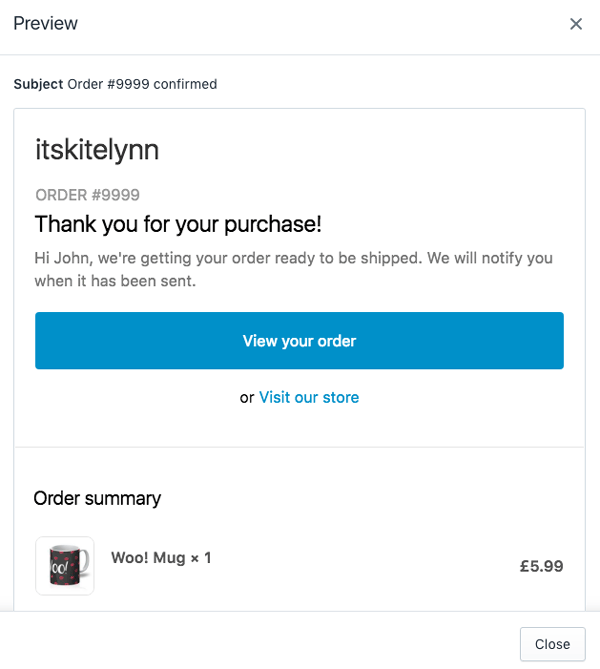 What's next?
Following the tips above should help generate a bigger list, and create a positive email experience for your print on demand customers. Hopefully, persuading them to revisit your store (or even revisit that cart they abandoned!), will deepen your relationship, boost extra traffic and ultimately sales and revenue.
With most email tools, you only have to think about them once when crafting the message and setting up — and then the rest is automated, making your job as a merchandiser that little bit easier.