How to grow your business using Instagram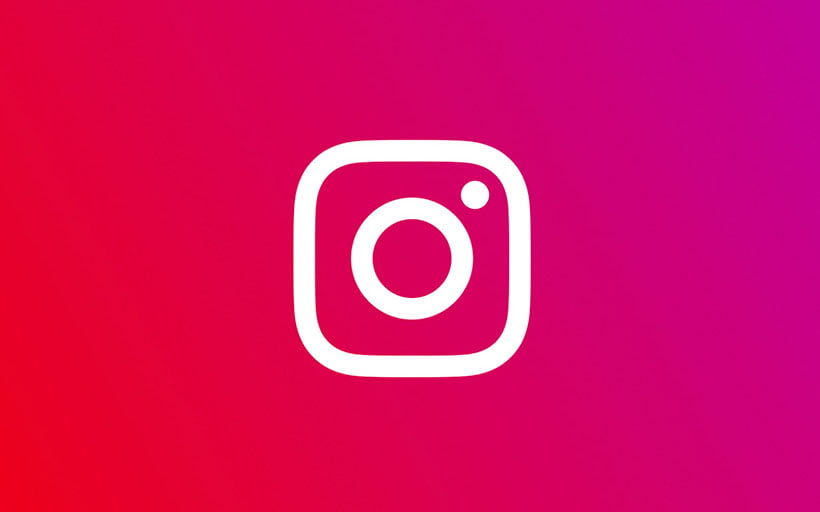 Interested in joining the world's leading print on demand platform?
Over 1 billion people use it. Celebrities love it. Brands and influencers swear by it.
In 2019, the benefits of using Instagram as part of your marketing arsenal make it a no brainer. In its first instance, a basic account is free, effective and relevant — which makes all the more reason for you, as a business, to strike while the iron is hot and utilise one of the world's hottest social media channels. Notably, Instagram ad revenue almost hit $7 billion in 2018 — that's a $5 billion jump from 2016.
Who can say for sure what tomorrow's biggest social media platform will be? But for now, Instagram is here to stay. So make Instagram part of your business' social media strategy.
Here's our rundown of 10 tried and tested ways to grow your business using Instagram.
1. Work on increasing your following
This one really goes without saying. But it is definitely easier said than done.
Your following is an undeniably powerful thing, but growing it can feel like a mammoth task. According to Sprout Social, 80% of users follow a business on Instagram and what's more, 72% of users are said to have bought a product they saw on Instagram. So when it comes to building your business, the leg work of increasing your followers is well worth the effort in the long run.
There are a couple of simple things you can do to help get you on your way. A great place to start is to increase your reach with the use of hashtags. Tools like hashtagify.me can help you identify relevant and trending hashtags to use in your posts and help you become much more easily discovered in the right spheres.
Make sure you consider your Instagram aesthetic. Your Instagram feed should reflect your brand. Before you go straight into posting, think about writing some brand guidelines for you Instagram page. Your page should fit your brand personality and feel cohesive and consistent. Think about the tone of voice in each post and your Instagram theme.
These days, a person's online presence is defined by their following. Interacting with micro and macro influencers is currently the most effective way of getting noticed. Platforms like Tribe can help you connect with the right people. It works by linking micro influencers with brands — but we'll focus more on influencers later in this article.
One more tip: be sure to actively 'like' photos in your field, network and socialise, and don't be afraid to ask people to follow you directly.
Remember that growing your follower count is a long process and won't happen overnight. Post regularly, create quality content and utilise all the tips outlined in this article. Done right, Instagram can really help strengthen your brand and build relationships with your customers. So give it the time it deserves.
2. Link out
A strong Call to Action (CTA) is crucial for directing your audience to the right place. But use it wisely as with Instagram, you can only link out through your bio. You can post links in your captions but they won't be clickable.
Instead, your best bet is to use your captions to direct your followers to click the link in your bio. Use the hashtag #linkinbio in your Instagram stories, captions and comments. The best link to use will depend on your goals but usually it will be a product link, a link to your blog or your online store.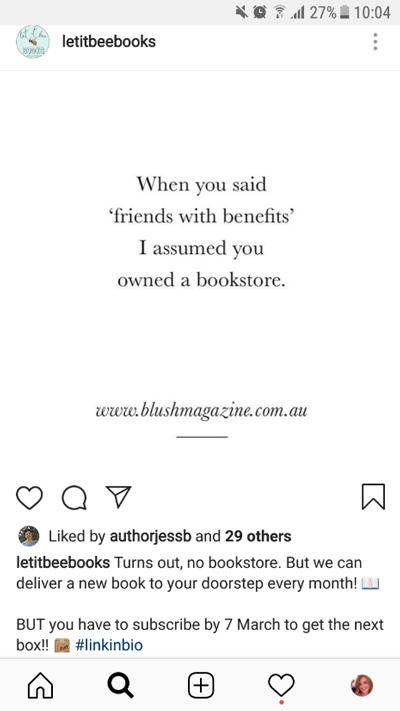 It's been found that 75% of Instagram users take action (such as visiting a website) after looking at an Instagram advertising post — so it's important to utilise this opportunity to link out effectively.
Unless you have more than 10,000 followers, you're unable to benefit from including links or features like 'swipe up' in your Instagram stories. However, there are ways to get creative and use free features to get more exposure.
Try using the '@mention' sticker. This will let you tag an Instagram page on your story, when it is clicked on it will take the user directly to the person's Instagram page: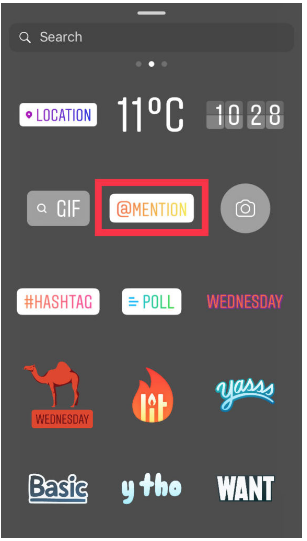 Also, when linking out to your store, consider placing an item number or tag that could make a potential buyer's purchase easier: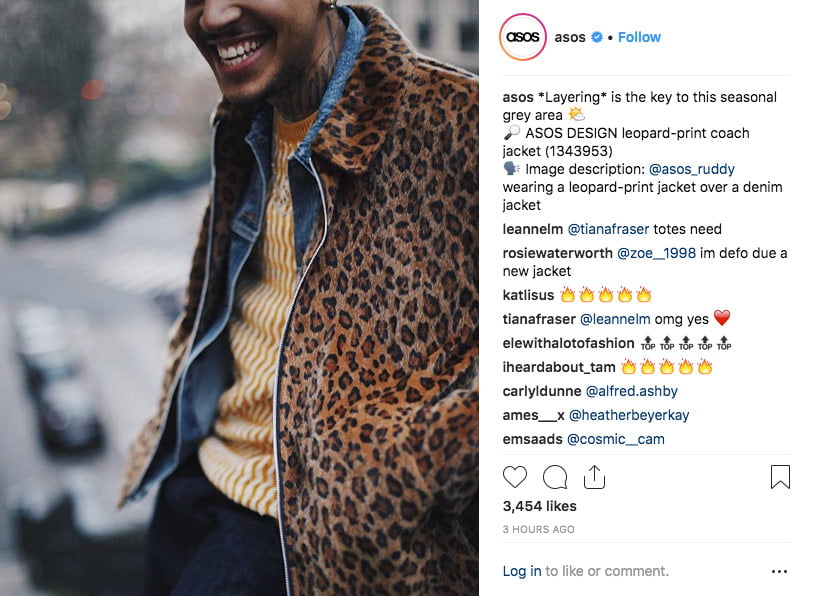 Convenience is king when it comes to online shopping. The easier you make it for your customers to make a purchase, the more likely they are to complete the sale. Adding the item number makes it much simpler for buyers to locate the product from your post.
3. Use video
Video posts receive 38% higher engagement than photo posts and 2.1x the amount of comments. It is certainly worth experimenting with video to try and boost engagement on your Instagram page.
Video is also a highly effective medium for telling your brand's story in a short space of time or showing off your products being used in an attractive and compelling way. GoPro and Oreo are brands who make great use of video in creative but effective ways: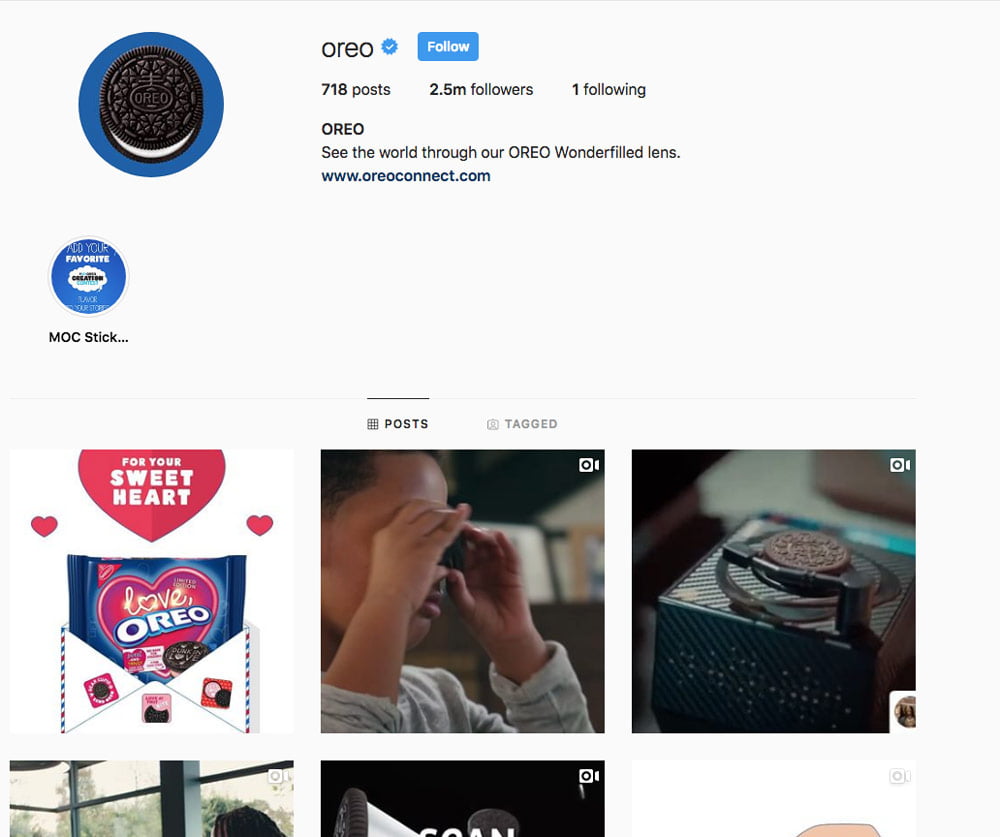 Focus on producing Instagram videos that don't require sound in order to be engaging, or your video content will likely be bypassed by feed scrollers.
Use the opportunity of video to review and promote certain products, and get creative with video functions by documenting the likes of 'behind the scenes' footage to pique users interest.
LEGO often do this well with playful 'how to' construction videos: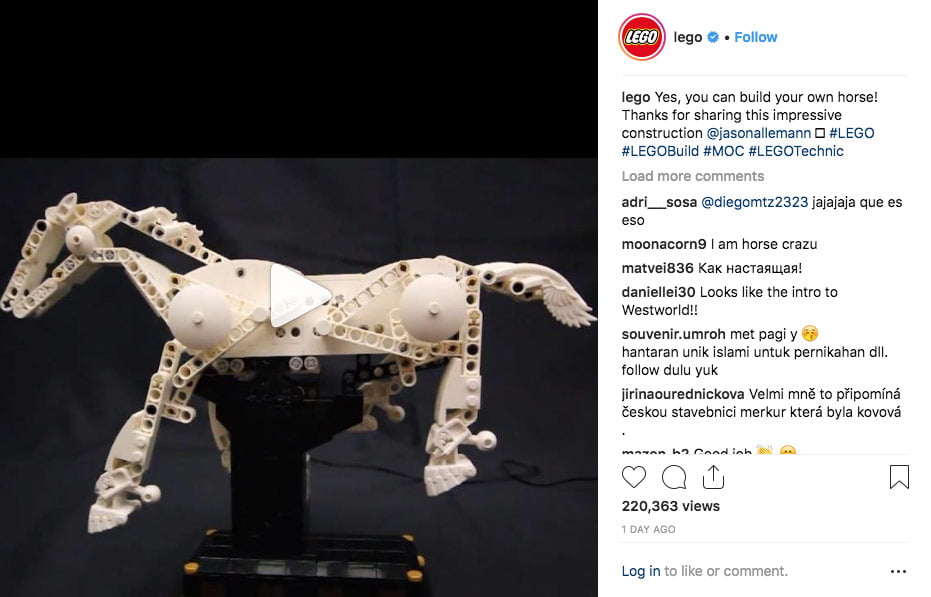 4. Encourage collaboration from fans and followers
It's one thing to spread the word about your own brand on Instagram, but it's a totally different story if other people are doing it for you! According to a recent study, user-generated content on Instagram has a 4.5% higher conversion rate than other posts.
Encouraging user generated content is a great way to build a community feel among your customers. It will also massively increase your brand reach by getting your brand in front of the followers of your customers. This is a really nice and organic way of spreading your message that will help people trust your brand.
Sharing user generated content not only builds trust with potential customers but will also make your existing customers feel valued and hopefully turn them into loyal customers. And best of all — it won't cost you a penny!
One brand doing this excellently, is beauty brand Frank Body. It has become a trend for buyers to post photos of themselves wearing the famous Frank coffee scrub and this has encouraged unshakable brand loyalty and, no doubt, enticed more people to convert.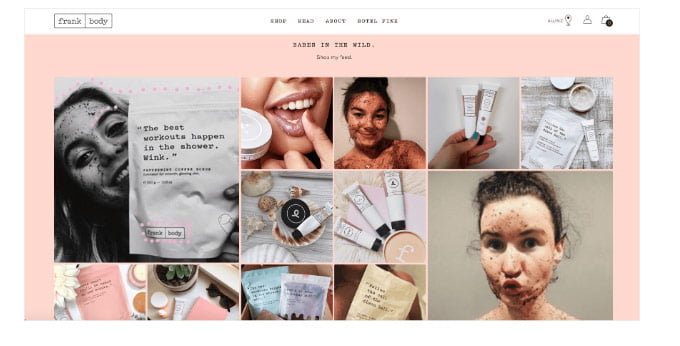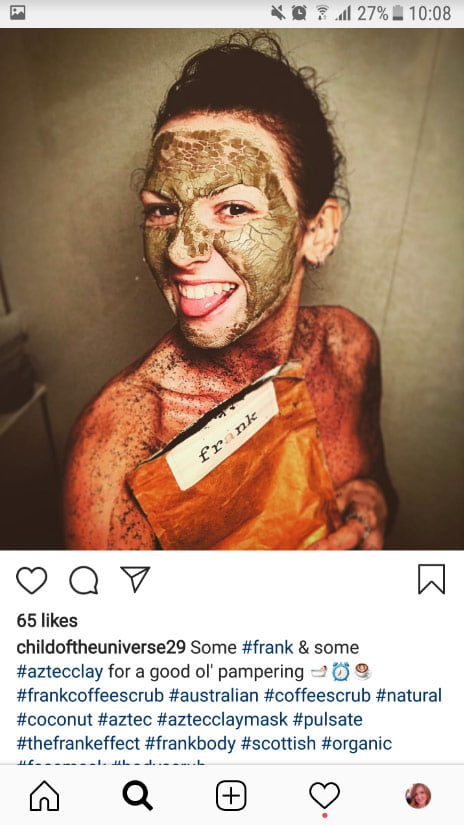 Make sure you transfer all this user generated content and testimonials over to your website for maximum impact.
Plugins like Testimonials by Elfsight can help you collect and showcase real customer feedback in one fell swoop: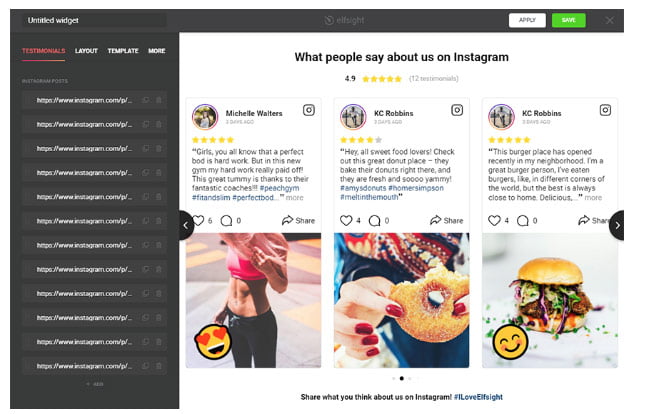 5. Connect with influencers
The effectiveness of working with influencers for brand promotion has continued to prove itself. Brands have taken notice and are set to spend up to $15 billion on influencer marketing.
So, how does it work? First you'll need to find an influencer in your field or niche who's audience aligns with your target customers. This will take some thorough research to get right but it's well worth it.
Next you'll need to build a relationship with this influencer. They are flooded with requests from brands and will only work with those they feel are a good match. So be concise, complementary and take time to explain how your partnership could be mutually beneficial.
There are loads of ways you can work with influencers — affiliate links, sponsored posts, brand partnerships and gifting. Do your research into the influencer you want to work with and figure out what is the most viable option on your budget.
There are plenty of influencers who are approachable, but beware as some of them can come with a hefty price tag. Typically, most influencers charge based on how many followers they have, e.g. $1,000 per 100,000 followers. This can seem daunting when you're starting out. If you don't have this kind of budget, look for micro-influencers. These are influencers with small but dedicated and engaged followings. They can be highly valuable, as well as more affordable!
Check out our article on how to get your merchandise in the hands of influencers.
7. Create shoppable Instagram posts
Shoppable posts are the perfect way to invite customers to purchase your products and merch in a matter of clicks. This is especially easy if you run an online store through Shopify or BigCommerce.
You may have seen Shoppable Instagram posts online before. They look just like normal posts, but they have a small bag icon in the top-right: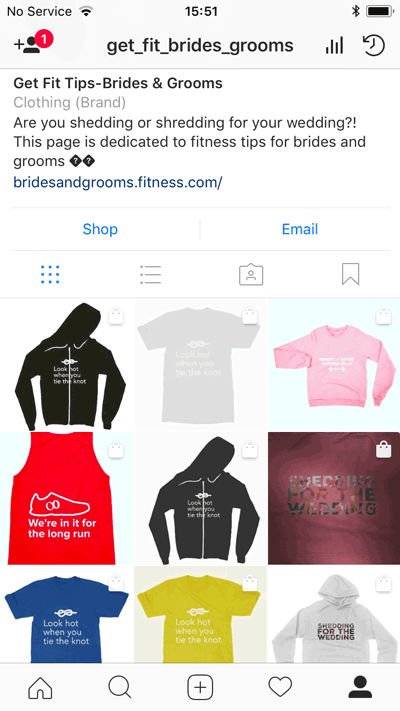 When users click on the post they can see key information, such as how much the product costs.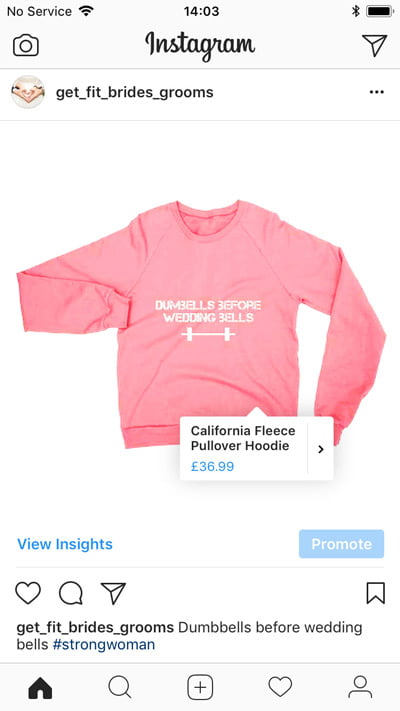 Remember when we talked about the importance of convenience in online shopping earlier in the post? Well shoppable posts serve exactly the same purpose. Make it easier for your customers to buy — and they are more likely to make a purchase.
8. Don't scrimp on quality content
As a predominantly visual platform, high-quality images are everything on Instagram, so anything less than excellent will get lost in the background.
People are more selective with their Instagram feeds than any other social platform. They only want to follow accounts that they are genuinely interested in. This poses a challenge for brands. But also an opportunity because if you can win over Instagram users, they're far more likely to pay attention to what you post.
You'll need quality equipment to capture your content. Consider brand guidelines for your feed as we discussed above. Opt for the likes of apps like VSCO to edit and make your posts picture-perfect and on-brand. Be sure features your latest products in your posts, as followers want fresh and current updates.
Airbnb are a prime example of a brand that uses stunning visuals to engage users: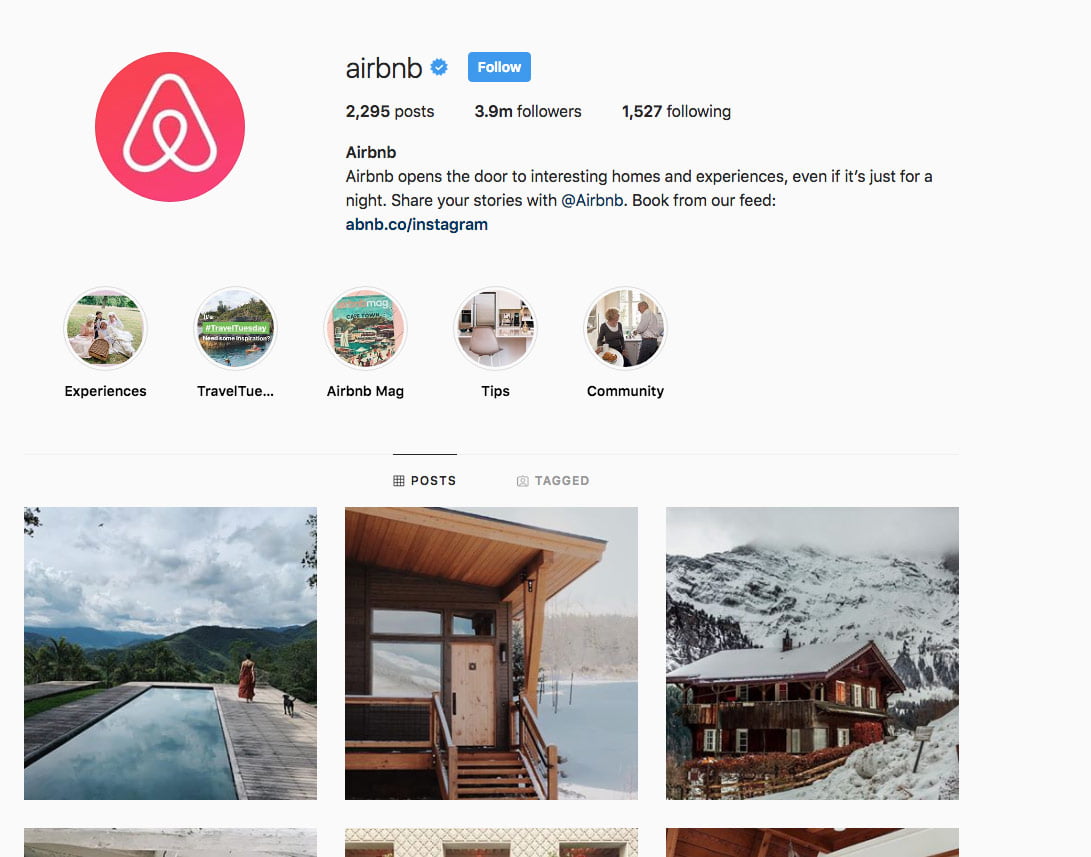 9. Create a business account
If you want to monetise your Instagram account, then you should probably switch from a personal account to a business one. This is really simple to do. You just click on the 'settings' tab and select 'Switch to a business account'. It's free and easy.
You will be asked to connect your account to a Facebook page, but if you don't have one you can quickly make one. Again, it's free and easy.
Once you have a business account, you will be able to create Instagram ads, Shoppable posts, and you will also get access to lots of data about your followers.
At a glance, you can find out when your audience are the most active (and so when is the best time to post), what type of content is favoured (based on likes and engagement stats), and how many people clicked on your 'link in bio'.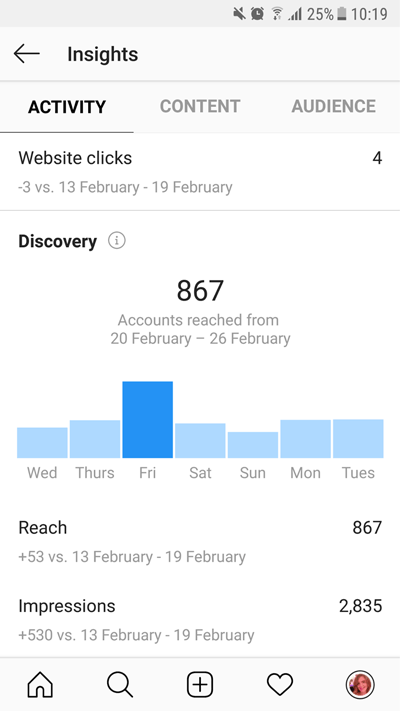 You can use this data constructively to enhance and measure how well your page is performing, and understand what to do next in order to gain more traction.
10. Run events
Consider running contests and giveaways to engage users and draw more people to your Instagram page. While this won't directly generate a return on investment it will increase people's awareness of your brand and hopefully some of these people will buy your products or merch in the future.
Ask users to like, comment and also follow your page as a requirement for entry. This will ensure you gain more followers from the event. Make sure the prize is something that your target audience will genuinely be excited about winning.
It's worth creating some build-up to your competition. Let your followers know something exciting is coming and suggest they turn on their post notifications. This will help you boost impressions.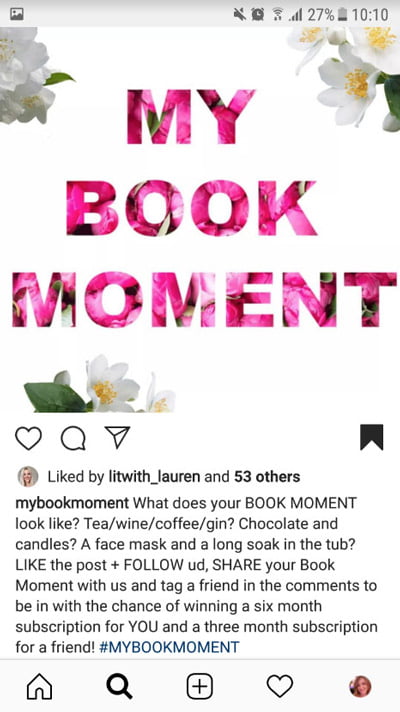 Create specific hashtags for your event or promotion, and use something memorable that will resonate with your target audience in order to gain traction and peak interest. Also, be sure to offer 'exclusive' deals to evoke great responses and create a sense of urgency.
We hope that the 10 tips covered in this article will help you to dominate Instagram and start generating some real results from your marketing efforts on the social media platform. Thanks for reading!