Custom t-shirt dropshipped essentials…are you stocking?
Tags
Interested in joining the world's leading print on demand platform?
From slimline chic to loose-fit casual style, the tee is a timeless classic that's an essential addition to any wardrobe.
For any design company looking to sell bespoke print clothing, t-shirts are an important must have. But how do you decide what print on demand t-shirts to list, and how many styles, colours and sizes should you offer?
Recommended bestsellers
Check out our list of custom clothing 'must-haves' that keep on the best seller lists year after year:
Gildan 64000 semi fitted tee
The latest in our stylish collection of personalised t-shirts, the Gildan 64000, Australian made tee is a must have for the discerning print on demand clothing designer. This easy to wear, fitted soft spun shirt is available in a range of sizes and colours to suit your design needs.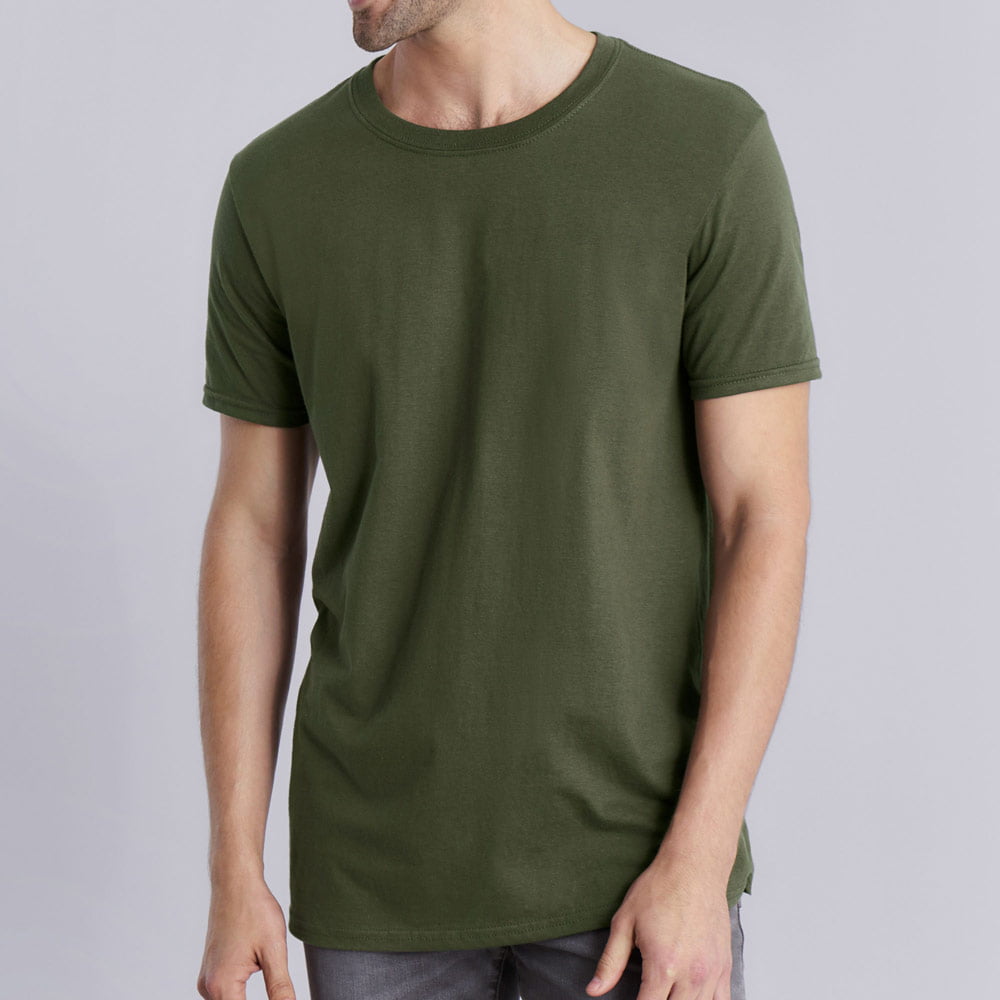 The Gildan 64000 custom printed t-shirt is a premium quality, preshrunk jersey knit shirt that's 100% cotton. Its timeless design features a round, tapered neck and shoulders, seamless double threaded 1.9cm collar, sleeve and bottom hems, with a rolled forward shoulder detail.
It's crease resistant, with high density stitching to optimise the finish of your unique, print on demand t-shirt design.
The Gildan 64000 offers a unisex fit in a wide range of 55 colours, offering the ultimate design flexibility for any personalised t-shirt.
Bella & Canvas 3001 classic fitted tee
A classic custom print t-shirt that offers the perfect combination of affordability, comfort, quality and fit. This unisex essential fits like a well-loved favourite, featuring short sleeves, a crew cut neck, and made from superior combed and ring-spun cotton, that acts as the best blank canvas for clear and crisp custom printing.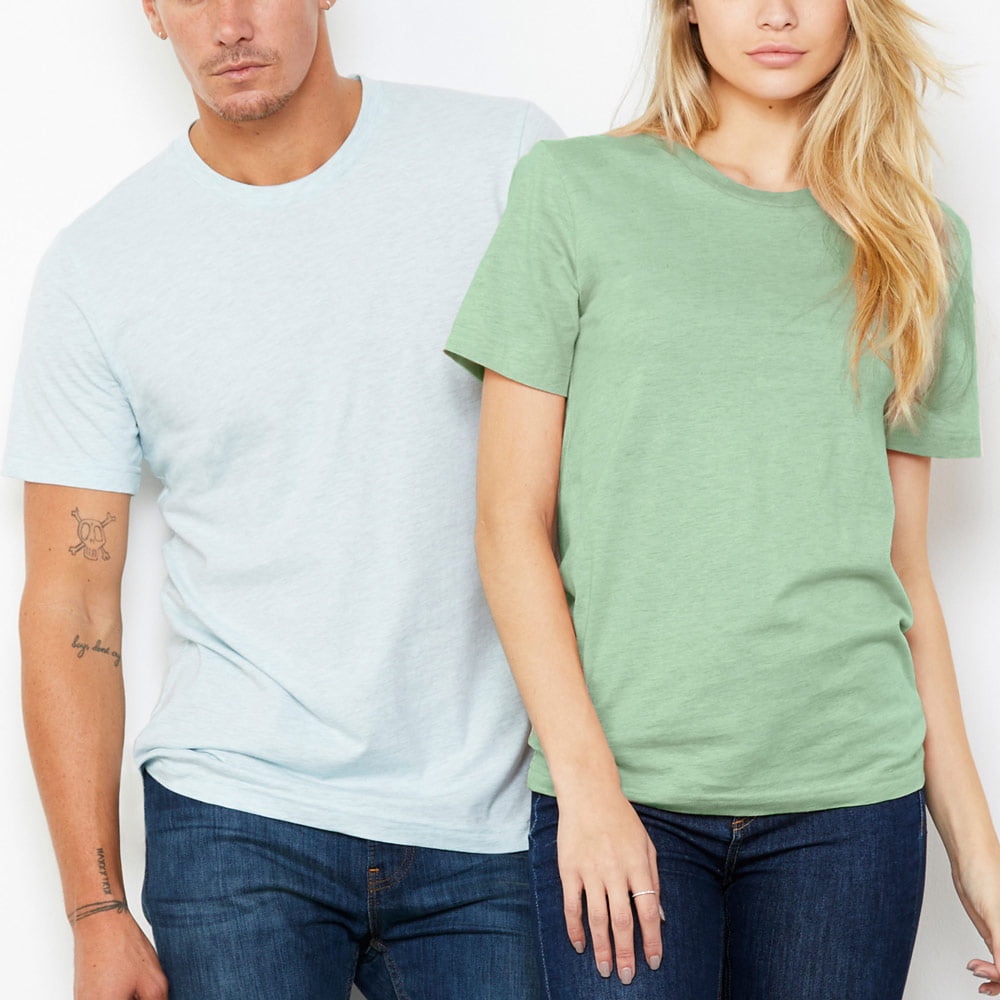 Made in America, the Bella + Canvas 3001 is ethically manufactured to the highest possible standards, and offers much in the way of green credentials too, with very little factory waste, water recycling initiatives and solar powered cutting and sewing facilities.
Available in 9 sizes and a jaw-dropping range of more than 70 colours, you cannot beat the flexibility offered by this fantastic print on demand t-shirt range.
Bella & Canvas PU409 custom sportswear
Another classic fitted tee by world renowned manufacturer B&C, the B&C PU409 custom print t-shirt is a superior regular fit polo shirt, with a ribbed knitted collar and cuffs.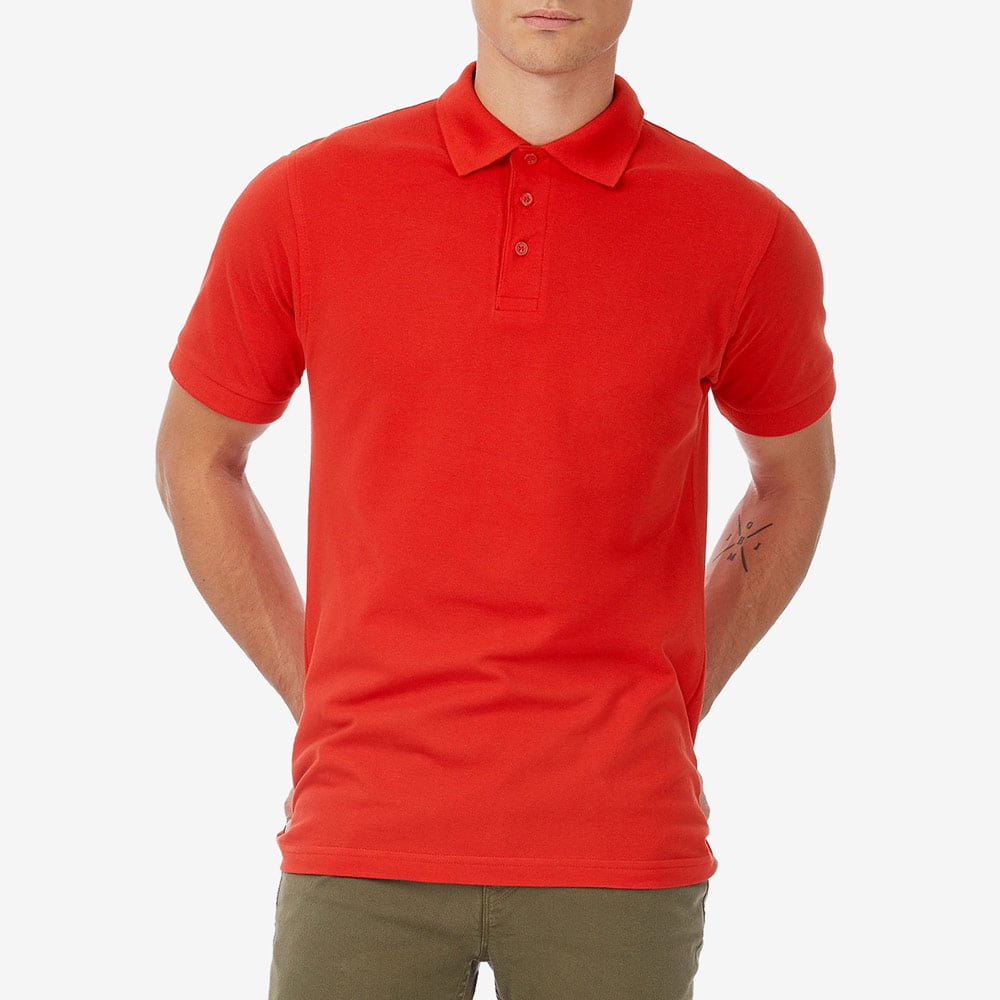 Made from 100% ring-spun combed cotton and woven in piqué for a truly luxurious feel. This print on demand polo shirt makes an excellent addition to any lifestyle or custom sportswear brand.
Available in classic black and white, with 6 sizes to choose from.
Want more info?
Read more information and pricing or browse the rest of our on-demand range.
Using our advanced direct to garment t-shirt printing technology, we can produce your design to the highest possible quality in just 48 hours. We're so confident about our custom print on demand range we offer a 2-year warranty on all apparel.
Once you've selected your styles, you need to think about the customer offer for each type of custom printed t-shirt too. All bang-on-trend colours are available, from acid neons — the hues of the moment — to pastels and classic monochrome shades.
We recommend offering a small selection of colours, otherwise you risk overwhelming consumers. You cannot beat traditional black, white, grey or blue tones, which can be complemented with a few bolder, more statement pieces to enhance your branded apparel collection.
Of course one of the many great benefits of dropship t-shirt printing is the ability to test designs and concepts, so you could consider starting out with a slighter broader colour choice, then hone it down to a more select few colours and styles once you've tested the market through advertising and promotion.
Want to talk through the options? Feel free to contact us, we'd love to chat.