How to create and source designs for your band merchandise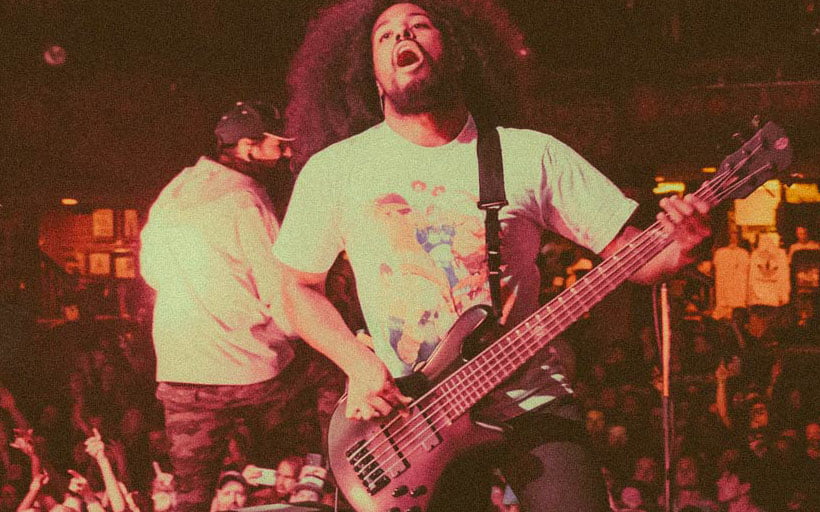 Tags
Interested in joining the world's leading print on demand platform?
For decades, music and band merchandise_have gone together like rock and roll.
During that time, band merch hasn't just generated extra revenue for musicians — it's also created lasting, enduring designs and styles that have become a huge part of pop culture.
And it's given millions of music fans all over the world a great sense of belonging to their favourite acts.
Incredible band designs to inspire you
1. Nirvana "Smiley Face"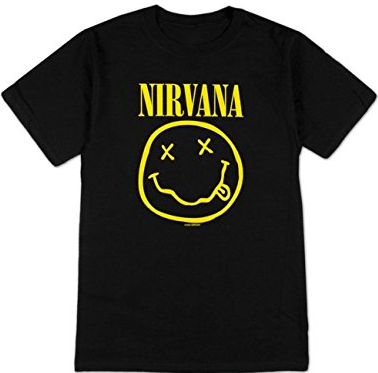 Widely believed to be a doodle created by the band's frontman, Kurt Cobain, t-shirts donning the Nirvana smiley face are still hugely popular more than twenty years after his tragic suicide.
2. Frankie Goes to Hollywood "Frankie Say Relax"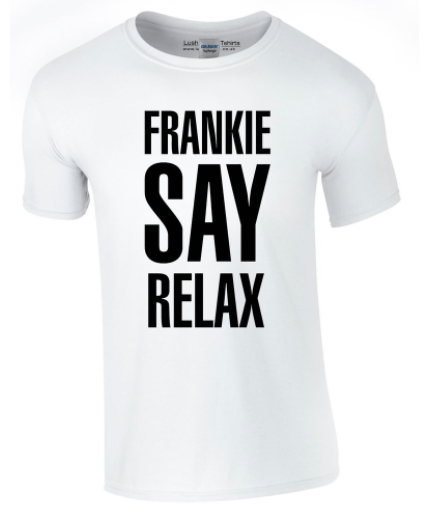 A supposedly conscious rip-off of Katharine Hamnett's political t-shirts (such as "Choose Life" donned famously by George Michael), Frankie Say Relax has become arguably more iconic than the band itself.
3. Run-D.M.C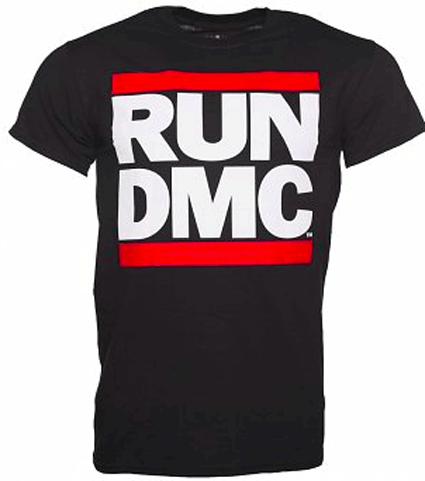 The simple yet powerful Run-D.M.C logo shows that you don't need to be flashy and/or artsy to design a band logo that makes an impact.
4. Gorillaz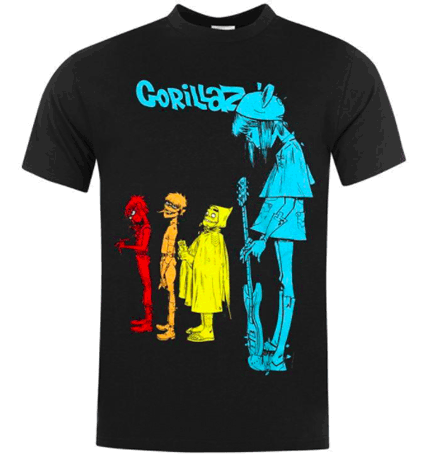 More so than most, Gorillaz is a band that relies on design to make an impact. A virtual band created by one musician and one artist, the members of the Gorillaz are quirky and unique designs all their own.
5. Justin Bieber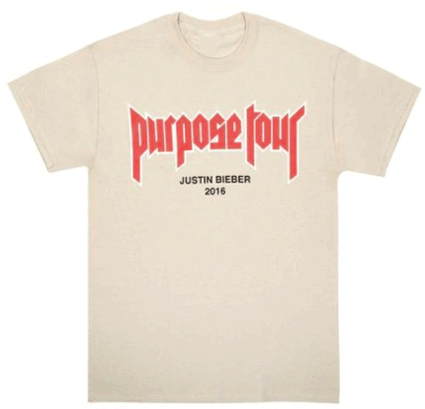 Like Run-D.M.C. and Frankie Say Relax, "The Biebs" also opted for some cool typography for his Purpose Tour tee. The choice of font here reflects Justin Bieber's shift in career from "cute kid" to Pop Icon. It's clear that through the ages and genres, typography is always a great way to make an impact.
6. Aerosmith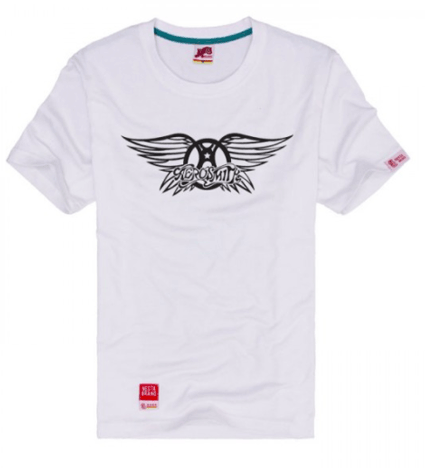 This logo was created by ex-guitarist, Ray Tabano for the 1974 album "Get Your Wings", but the unique design made such an impact that it stuck around (in slightly differing variations) for years.
7. Grateful Dead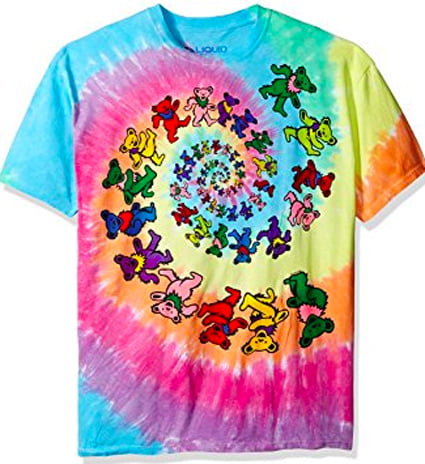 Grateful Dead has been associated with many iconic images throughout the years, but perhaps the most popular are these psychedelic dancing bears!
Those awesome shirts have set the stage (no pun intended!) for artists like you to do the same thing.
You don't need to be in contact with world-famous artists or a PR team that will spread an ambiguous story about your design. You just need a great idea and access to awesome designers.
The importance of a good logo
Merchandising is a vain, vain world. The only reason anyone will purchase your products is if they think they look good.
Creating a logo is not something you should take lightly. It's the visual representation of your band, so it has to be perfect before you share it with the world.
The eventual goal with every logo is instant recognition. When you see the image of the yellow and black smiley face, you immediately know it's the Nirvana logo. That's because the logo has been around, unchanged for so many years. And of course, because it symbolises one of the most popular rock and roll bands of all time.
However, even if you aren't the next Kurt Cobain, it's still important to create a simple yet effective logo that you aren't going to get sick of any time soon!
Why stop at t-shirts?
Many print on demand services offer tons of merchandise options, and the more diverse your product range is, the wider your pool of potential buyers will be.
Must have items for your band:
The design
Now, if music is your thing, you can be forgiven for not being incredible with design. But that still doesn't change the fact you need great designs if you're going to create awesome merch. Luckily, there are a couple of different ways you can recruit designers at little or even no cost to your band.
1. Recruit a freelancer
Approximate price: from £10 hour
If you already have an idea in your head, but don't have the skills to bring it to life then the best solution would be to submit a brief to a freelance designer and commission them to create your design.
This option is more expensive than stock illustration, but at the end of it you will have a unique design that you've helped to create.
The best places to find freelancers are on long-established sites like People per Hour and Upwork, where you can view designers' profiles and read reviews from past customers.
Read our complete guide on sourcing a freelance designer for your merchandise.
2. Run a contest
Approximate price: Free, plus any prize or monetary reward
You probably have tons of talented fans who would jump at the chance to design merchandise for your band. A fun, easy, and cost-effective way to source designs is to reach out to these fans with a design contest.
Then you simply pick your favourite and use it on all of your merch. Your chosen designer will likely become an even bigger fan than they already are!
3. Use your poster designs
Approximate price: Free
You've probably had posters designed for your gigs. So why let those go to waste after you've played? With a little tweaking here and there, you could transform your poster designs into incredible t-shirt designs.
4. Use stock illustration
Approximate price: £29 for any 5 images on Shutterstock
Stock illustrations are easy to find and cheap to use. Illustrators upload their designs to websites like Shutterstock, and you can search for the ideal image(s) for your band merchandise.
With stock illustrations, you're guaranteed to find beautiful and professional images that you can download and use for commercial purposes (such as merch), for a price that suits you.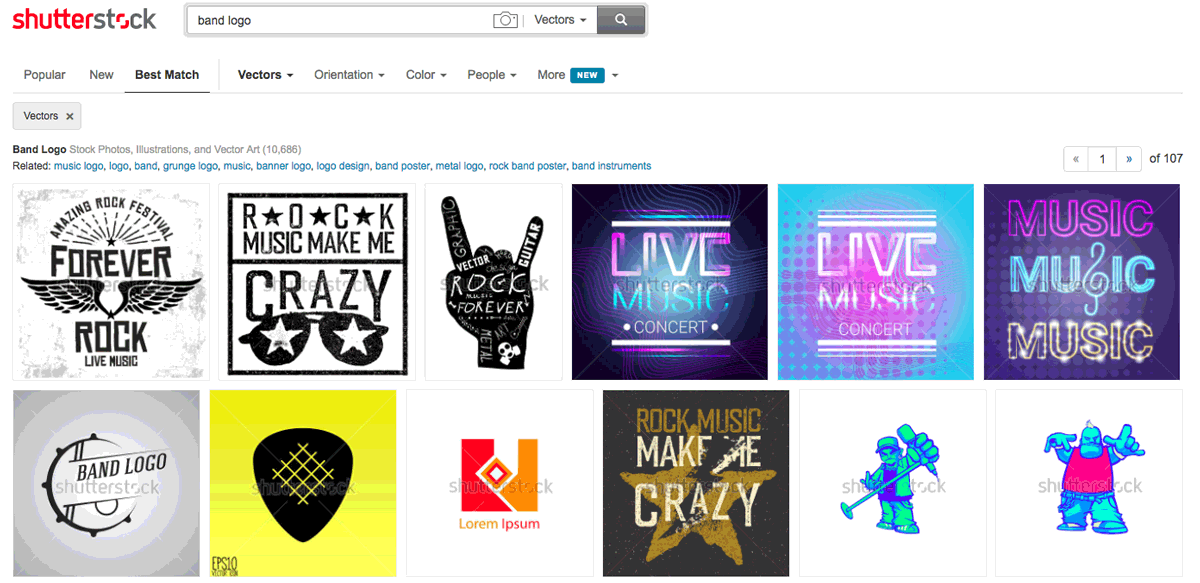 The only downside is that anyone else can also sign up to a stock illustration site and download the exact same image as you. To make your merchandise stand out from the crowds, edit and enhance the images that you download to make them unique to your brand.
---
When people throw on their favourite band t-shirt, it's more than just an item of clothing to them. It reflects a piece of who they are back out to the world, and it shows support for artists that they really love and respect.
But, as you probably already know by now, a great design is just as important as loyalty. It's the truly unique band merchandise design that stands the test of time, like the iconic t-shirts at the top of this page. These t-shirts have become pieces of art in their own right, they have entered the cultural zeitgeist in the same way as the Mona Lisa and Michelangelo's David.
If you can create and sell something like that, then it's not just the monetary gains that will create profit for you, you'll also benefit from increased exposure for your band.
Want to create merchandise for your band or brand? Check out our Shopify app