The best custom Halloween t-shirts & merch to sell online in 2022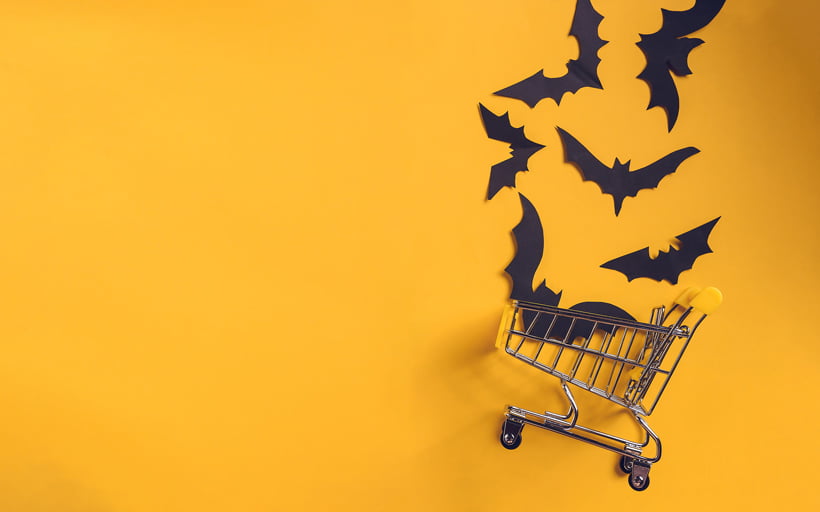 Tags
Interested in joining the world's leading print on demand platform?
Yep, it's almost that time of year again. Autumn is officially en route, and our thoughts have turned to spiced cinnamon lattes, crunchy leaves and, of course, Halloween.
According to the National Retail Federation (NRF), consumers in the US spent over $10bn on the holiday in 2021, breaking all previous records. Products that brought in the biggest spend included Halloween costumes at $3.32bn, Halloween party decorations at $3.17bn and Halloween cards at $660mn.
So, how can you grab a slice of the (pumpkin) pie this October 31st? Easy — just keep scrolling, because we're about to introduce you to the best custom Halloween t shirts and Halloween merch to sell online in 2022…
1. Halloween stickers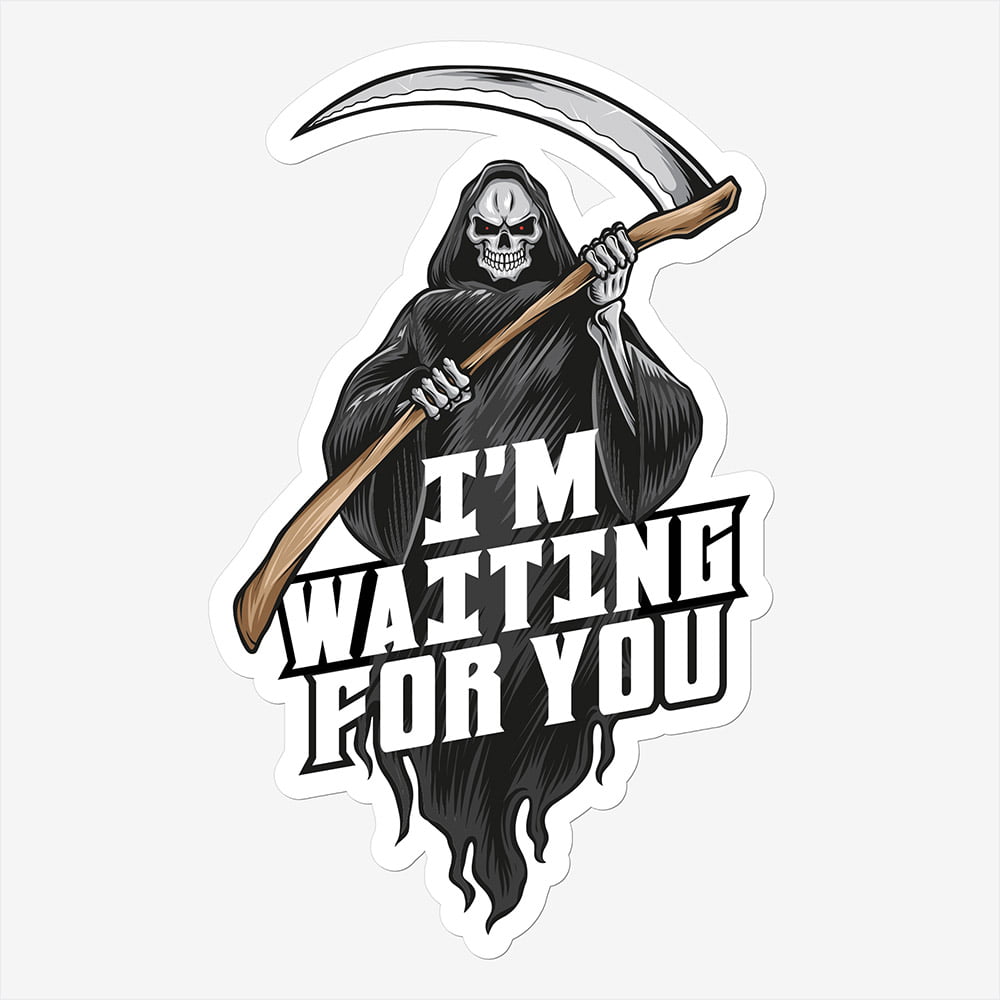 We've already established that there's some serious money to be made from Halloween decorations, so we figured why not start with Halloween stickers? Great for decorating homes and storefronts as well as putting a spooky twist on kids' arts and crafts, creating and selling your own custom stickers is a super easy way to cash in on Halloween.
Prodigi print on demand stickers are made from premium white vinyl and can be custom printed with any image. Ghosts, pumpkins, bats, black cats — you name it, we can print it. Waterproof, weather-resistant and available to order in a range of sizes, they come in a matte or gloss finish and can be displayed indoors or outdoors. Even better, they're also available in our Shopify app.
2. Magic photo mugs
If there's ever an occasion that calls for a magic photo mug, it's Halloween. The perfect custom Halloween gift — especially for fans of fantasy franchises like Harry Potter and Stranger Things — these mystical mugs are about as close to real magic as it gets. We know what you're thinking: it's just a plain black mug. Well, that's partly true. Pour in a hot drink, though, and everything changes…
Activated by heat (sorry to shatter the illusion), our magic mugs change colour to reveal your hidden design when exposed to hot liquids — cue wide-eyed bewilderment and looks of awe from everyone around you.
Protected by a polished ceramic glaze, your artwork appears in crystal-clear clarity, extending all the way around the mug and up to the side handle. You can have some fun playing around with different Halloween-inspired designs for this product too, from creepy graphics to scary slogans.
3. Halloween t shirts
We couldn't write a blog post about the best Halloween merch to sell online in 2022 without mentioning the iconic custom Halloween t shirt. Halloween's equivalent of the Christmas jumper, Halloween t shirts are an essential part of spooky season. As well as being relatively cheap to produce, they can also generate high profit margins. Case in point: more than one third of global consumers are willing to pay more for sustainable products while one in four consumers are prepared to pay a premium for personalised goods. Pair that with the fact that approximately 2bn t shirts are sold in America each year, and you can see why they've made the cut.
Blank for adding your own design, our Stanley/Stella Creator unisex t shirt and Mini Creator kids' t shirt are both made from 100% organic cotton and start from a wholesale price of just £8.00. And with online sellers like this one charging more than £32 per t shirt, the profit potential is monstrous.
4. Halloween face masks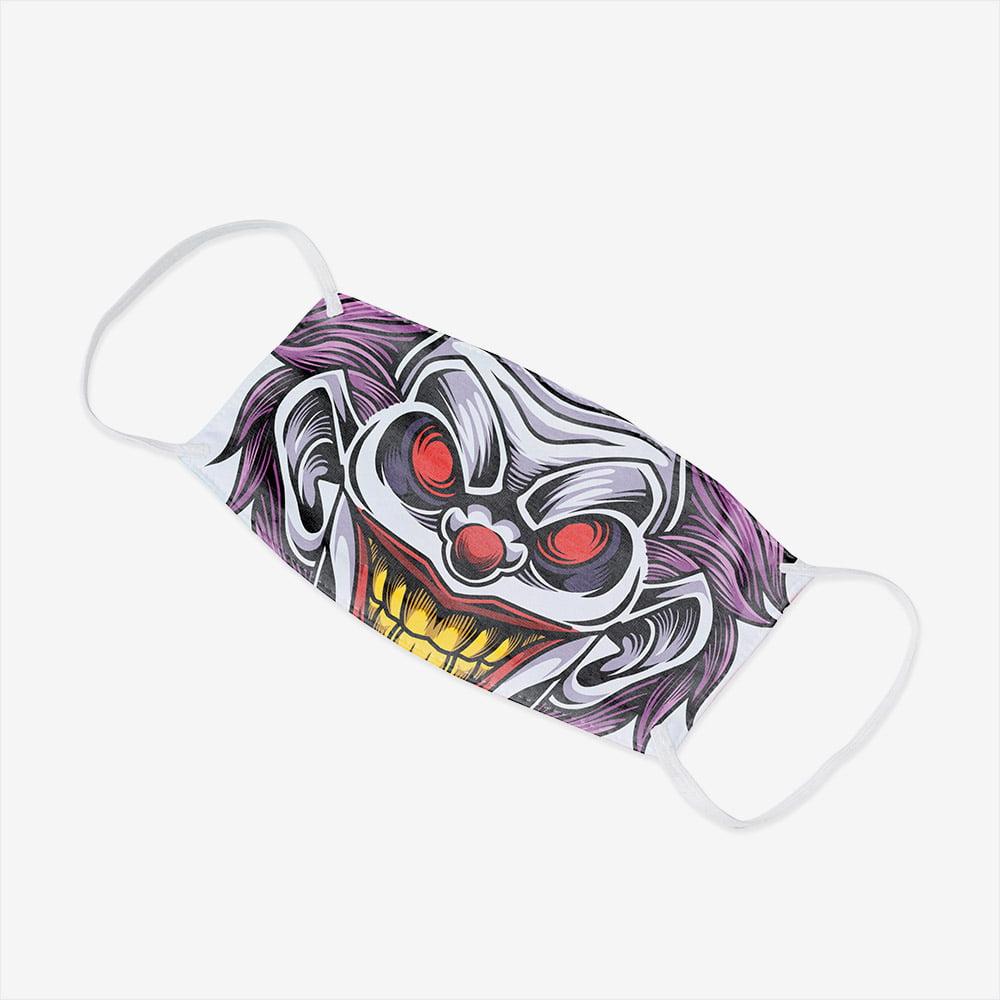 While custom face masks might not scream "Halloween merch", they're actually fast becoming a staple Halloween accessory. So much so, in fact, that the search term 'Halloween face masks' returns a massive 22,676 results on Etsy alone. Popular designs include all-over Halloween prints (skulls, spiders, etc.) and skeletal smiles.
Not only are our print on demand face masks ideal for those looking for a low-maintenance costume that doesn't break the bank (or, y'know, something to complement their Halloween t shirt), they're also a great way to help prevent the spread of COVID-19 this Halloween.
Made from a polyester-Spandex mix and finished with elasticated ear loops for a snug but stretchy fit, we can custom print your face masks on demand and have them ready for dropshipping from the UK, USA or Australia in as little as 48 hours.
5. Halloween cards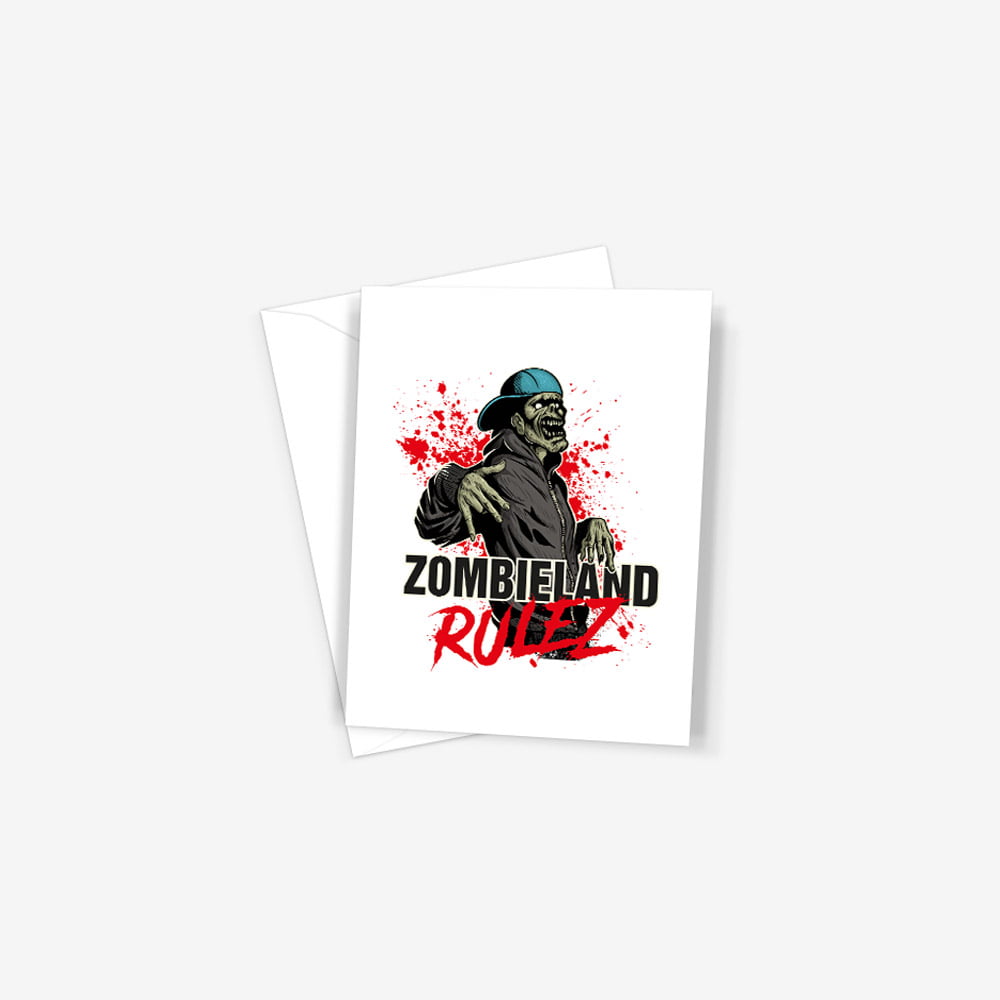 When it comes to wishing people a happy Halloween, America really means business. According to Hallmark, Americans exchange around 20mn Halloween cards every year, making the holiday one of USA's top greetings card occasions.
Prodigi fine art greetings cards can be customised inside and out, ordered as one-offs and shipped directly to recipients, with each one sent in a high-quality brown Kraft envelope. You can even choose the type of card paper that they're printed on, with your options including 280gsm gloss paper and 324gsm Mohawk card. As far as custom Halloween merch goes, this one's a no-brainer.
6. Halloween tattoos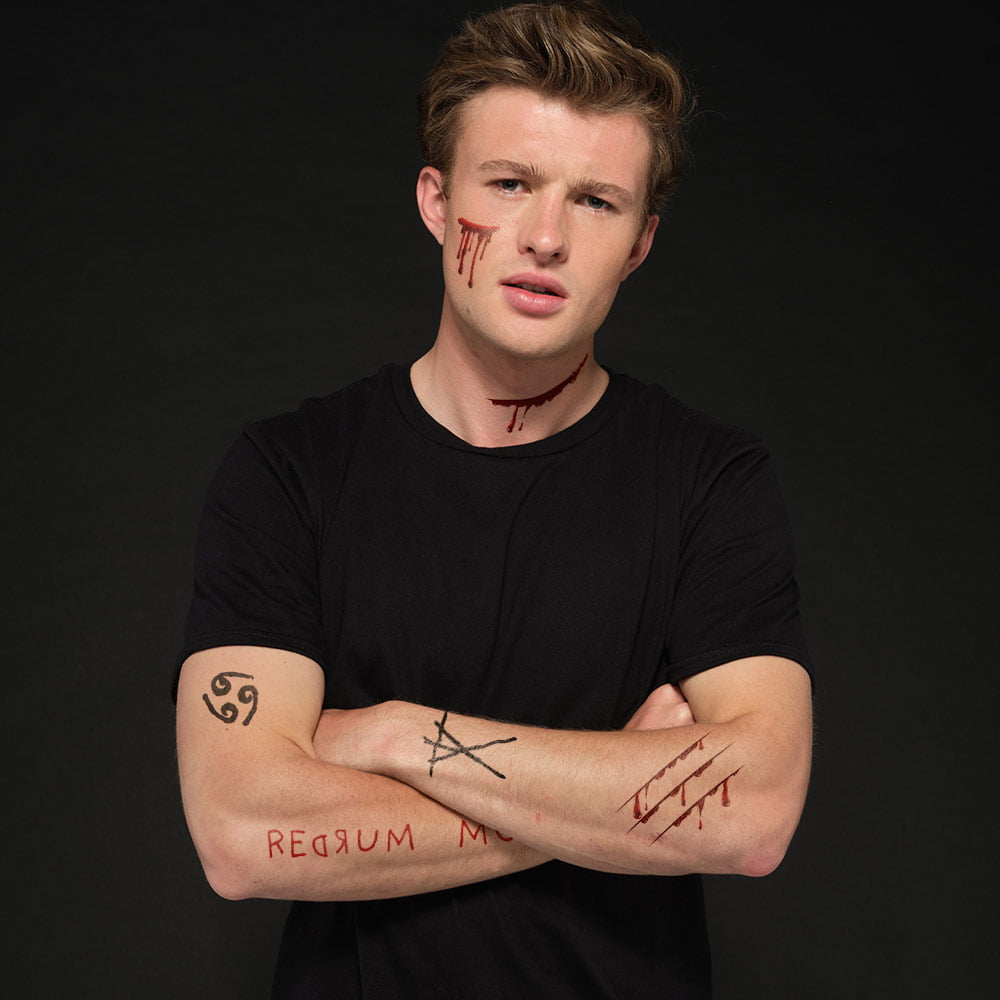 We've saved the best for last with our custom temporary tattoos.
Thanks to our revolutionary manufacturing process, we're now able to produce temporary tattoos in single, high-volume, on-demand print runs for the first time ever, allowing you to create everything from Halloween face tattoos to Halloween tattoo sleeves. You can even create your own special effects tattoos — think blood, scars, bite wounds and cuts.
Quick and easy to apply with no mess, our fake tattoos are safe, non-toxic and can be applied in under 20 seconds.
To sum up…
Now that you know which products you need to sell in your ecommerce store this Halloween, it's time to get your marketing strategy nailed down. Check out our blog post on our five Halloween marketing ideas to boost your print on demand sales.
For even more custom Halloween merch to sell in your store this 31st October, take a look at our specially curated Halloween collection.