Ankorstore X Prodigi: Boost your brand in Europe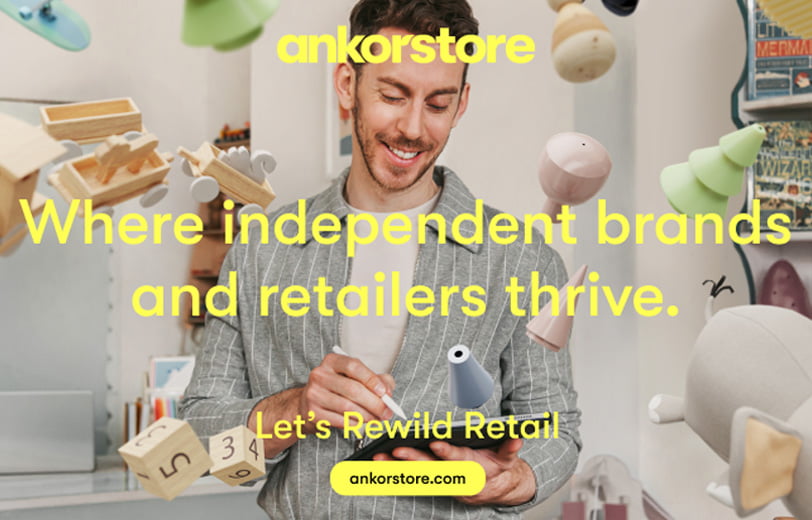 Interested in joining the world's leading print on demand platform?
As an online seller, chances are you're selling your products through retail channels like Shopify or Etsy, or maybe even both if you're an omnichannel seller. But (and it's a big "but") if wholesale channels aren't part of your marketing modus operandi, you could be missing a trick, and here's why…
Wholesale channels enable you to market your products to a whole new group of buyers, who then distribute your products to their own customers, thus increasing the demand for them. However, finding distributors and growing your network can be tricky and time-consuming – which is where Ankorstore comes in.
Created by a group of former founders and employees from Etsy, Vestiaire Collective and A Little Market, Paris-headquartered Ankorstore is a B2B marketplace on a mission. Its objective? To join together the best brands and shops that Europe has to offer in a bid to "rewild retail by returning independents to the heart of their communities where they belong." Passionate about supporting small businesses and helping them thrive, Ankorstore partners with retailers from all over Europe who use its platform to purchase products just like yours to sell in their shops. You see where we're going with this, don't you?
You can sell your products on Ankorstore for free. In return, your products will be promoted to more than 250,000 verified retailers. And with the average brand reporting a 25%+ increase in sales after three months of registering as well as a two times increase in repeat orders after six months, why would you not? Better yet, Ankorstore pays you on delivery and contributes toward your shipping costs. Two words: win, win.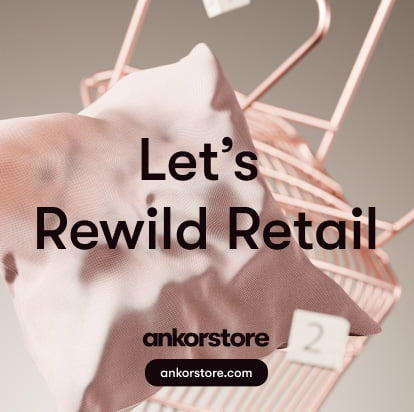 There are plenty of incentives for retailers to buy your products, too, including low minimum orders of £100, free delivery from £300 and flexible payment terms of up to 60 days. Upon joining Ankorstore, you'll also be issued with £100 worth of voucher code to offer to potential buyers and encourage them to try your brand's products*. Not bad, eh?
In terms of the kind of stuff you can sell on Ankorstore, it's pretty much a case of anything goes. We're talking everything from clothing and accessories to wall art and home decor. Heck, you can even sell food and drink if you want to!** And in the interest of maintaining your brand's image, Ankorstore gives you full autonomy over which retailers you choose to work with – your brand, your say.
A recently new company, Ankorstore was launched back in July 2019 and, despite preceding the emergence of the COVID-19 pandemic, has since gone from strength to strength. In fact, its activity across Europe actually tripled during the first four months of 2021, during which time half of Ankorstore's affiliated retailers were forced to close. Even more impressive is the fact that Ankorstore has managed to raise a whopping €365 million of investment in the last two years alone, attracting thousands of independent brands and retailers to its site in the process. Oh, and did we mention Ankorstore's recent partnership with retail expert and broadcaster Mary Portas? On a mission to help "breathe life back into UK high streets", the Queen of Shops will be participating in a series of roundtable events specifically for retailers as well as issuing reports on Britain's independent retail scene and forecasting future buying habits.
To join Ankorstore as a brand, all you have to do is email one of Ankorstore's reps, then sit back and wait for their dedicated onboarding team to get in touch. They'll handle all the technical heavy lifting for you, such as helping you create your online shop and getting your products uploaded. So, what are you waiting for?
* This is a limited-time offer and may be subject to change.
** Perishable foods cannot be sold on Ankorstore.
New to Prodigi? Sign up for free to order your sample pack, and start dropshipping print on demand products worldwide today.