What is marketing?
So you've set up your print on demand store, listed all of your products, and you're ready to start selling. But what now? Where are all your potential customers, and how do you persuade them to buy from you? This is where marketing comes in.
Marketing is the business activity of presenting, advertising and selling a company's products or services in the best possible way. It can involve market research, paid advertising, social media, blogging, image and video production, and more. It helps get you sales and bring in the money.
Why do you need marketing?
The ecommerce world is big, loud and incredibly competitive, and in order to cut through that noise and get your products under the noses of potential customers, marketing is essential. It can also help you to:
Understand your target audience, which in turn will help you reach high-intent customers
Drive more conversions, sales and repeat purchases
Increase your brand awareness, giving you authority over competitors and attracting more qualified leads
Below are some ideas for marketing strategies that you might want to consider using for your business' campaigns.
You can also check out our blog for in-depth articles and advice on marketing your print on demand business.
Search engine optimisation (SEO)
Search Engine Optimisation is one of the most effective ways to drive qualified organic (not paid for) traffic to your website. Building a search engine friendly site with a great user experience and compelling content covering all of your relevant keywords is a surefire way to SEO success!
There are a few technical aspects of SEO (XML sitemaps, HTML tags, structured data, etc.) that might require the help of a web developer, but a key part of it lies within the content that you create for your website.
Researching your strategic keywords, aka the terms that your audience are searching for online, and optimising your site for those words will help the right people find your brand. It's important to include those words in your website content, not only in headings, titles, tags, URLs, metadata and so on, but also seeded naturally throughout your written content – product names and descriptions, informative paragraphs and blog posts should contain these words too. These keywords help search engines better guide users to the content they're searching for. Be careful to avoid "keyword stuffing" though, as this may result in your business being filtered out of search results.
Social media marketing
Social media channels like Facebook, Instagram, Twitter, TikTok, YouTube and LinkedIn are a great place to reach customers and increase your brand awareness for free – unless, of course, you choose to pay for advertising on these platforms.
Publishing interesting and relevant content regularly on each channel will help boost the visibility of your posts, and as you grow your following and engagement, your brand will be easier to find and look more trustworthy to people considering whether or not to part with their money. Better yet, 71% of consumers who have had a positive experience with a brand on social media are likely to recommend it to their friends and family.
Content should be optimised for each channel (see our guide below on image sizing per platform), and the types of posts you publish should vary. People don't like to feel as though they're being sold to all of the time, so it's important to balance your content by interspersing your sales-focused posts with informative or entertaining pictures, videos and writing.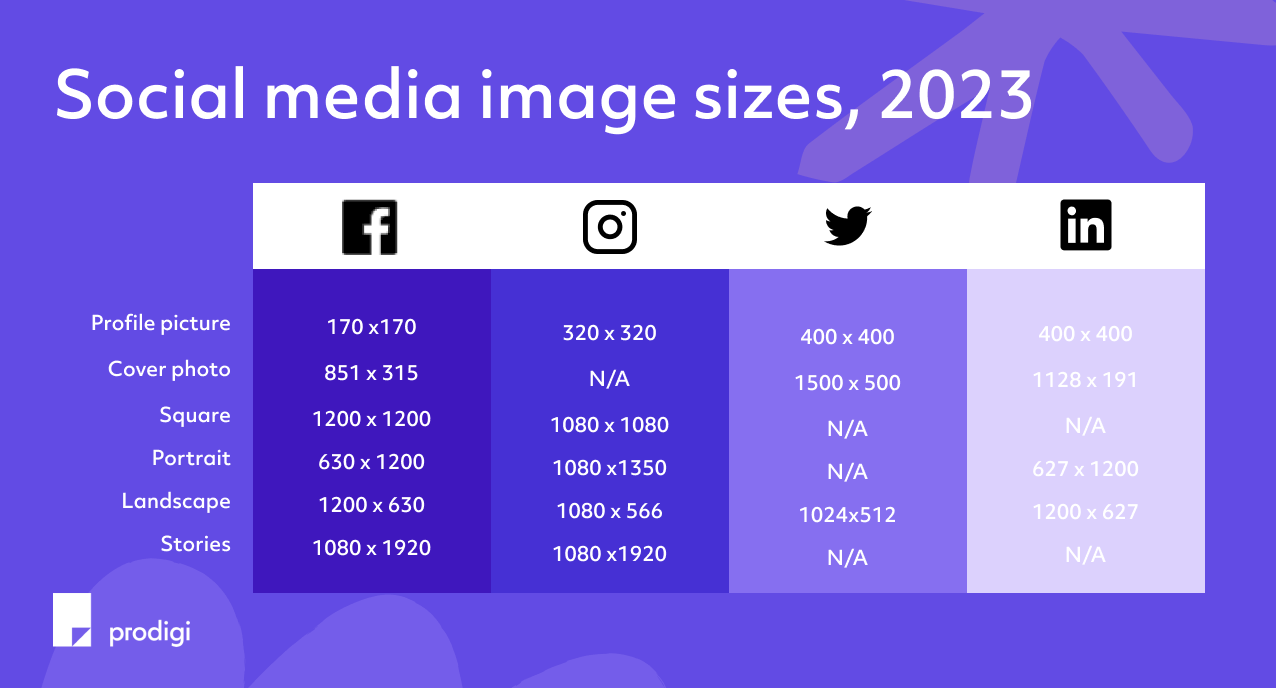 Ecommerce calendar
Need some content ideas? Download our content calendar with global awareness days and social media post inspiration!
Email marketing
There's no better audience to market to than an audience that's already engaged. Having people sign up to your mailing list because they're interested in your brand and products provides you with a list of prospective, high-intent customers (which often includes previous or existing customers).
Sending out regular communications updating your subscribers on new product launches, blog posts and promotional offers helps you stay connected with your audience, keep engagement levels up and entice customers back to your ecommerce store to purchase your products.
You can build your email list by inviting customers to join your newsletter when they make a purchase or offering them a discount in exchange for signing up.
For more list-building techniques and email content ideas to help keep your audience engaged, check out our blog post on the importance of email in selling custom merchandise.
Paid advertising
While search engine optimisation and content and email marketing are effective methods for increasing brand awareness and generating organic traffic, investing in paid advertising will help supercharge your growth.
Advertising platforms such as Google Ads and Facebook Ads have intelligent algorithmic tools that enable precise ad targeting and delivery. By utilising their intelligence and spending a bit of cash, you can get your print on demand business in front of the people who are most likely to engage with your brand or buy your products. However, there's more to paid advertising than just throwing money at it. The extent of your digital advertising's success depends entirely on the quality of your ad content, the accuracy of your targeting and the relevance of your product offering.
Check out our guide below on how to get started with pay-per-click (PPC) advertising.
Related article
Useful tools & resources
Marketing resources & learning
Content creation tools