What is Giclée fine art printing?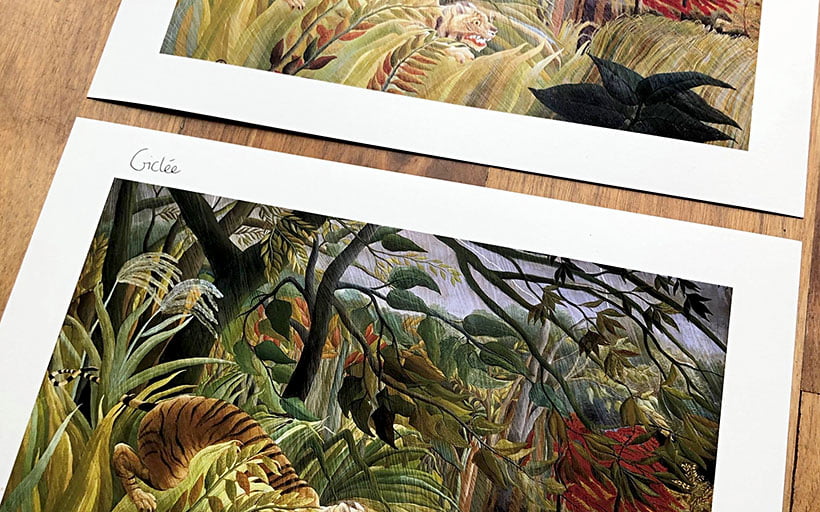 Tags
Interested in joining the world's leading print on demand platform?
If you're an artist or an art collector, you may already know that Giclée fine art printing is the gold standard when it comes to producing museum-level quality prints. But what exactly is Giclée? Why is it superior print technology and why should you use it to reproduce your print on demand artwork?
I headed over to one of our UK production facilities in Surrey to find out more, and asked our Chief Operations Officer Steve Levin to talk me through the process.
So Steve starting from the top, where does the term Giclée come from?
As you may have already guessed thanks to the accent, Giclée derived from a blend of French words; gicleur, which is a technical term for a nozzle or jet, and gicler, to spray out.
The term Giclée — pronounced gee-klay — was initially coined by printmaker Jack Duganne in 1991. Today, it's used to describe fine art printing using pigment based, archival quality inks, manufactured on advanced inkjet printers.
What's the main difference between Giclée and other print technologies?
Whereas many traditional print technologies — such as lithography — use the classic CMYK 4-colour combination (in some instances with the addition of a pantone referenced spot colour) Giclée printers use up to 12 individual colours.
This gives much smoother gradient transitions and a wider colour gamut. In other words, more depth and richness to the final print, which helps to create stunning vibrant artwork with amazing reproduction.
In the case of recreating artwork such as a watercolour print, the end result is almost indistinguishable from the original.
What images are best suited to Giclée printing?
Where Giclée really comes into its own is in the production of wall art, where customers are very discerning and want top quality that lasts. This longevity is a key differentiator, because the type of archival inks used on Giclée printers won't fade when displayed in normal conditions indoors; colours will retain their brilliance for a lifetime.
Giclée print also lends itself to almost any type of artwork. From computer generated design or photographs through to scans of original illustrations, oil or watercolour works, Giclée 12-colour print offers truly outstanding quality reproductions.
Are there any other benefits to using Giclée?
The speed benefit probably shouldn't be underestimated. The turnaround time for inkjet printers is invariably always quicker than the common alternatives, minutes instead of hours if you are choosing between inkjet or lithography.
This is great news for artists or entrepreneurs selling prints via ecommerce stores, as your customer can receive their print within 24–48 hours of placing an order. This swift service leaves a fantastic impression with customers, and conveys quality and efficiency that reflects well on any brand.
What about paper stocks, can you print onto anything?
Giclée printers can print on multiple substrates — including canvas, fine art papers and vinyl. At Prodigi, our most popular stock is Enhanced Matte Art (EMA) paper. EMA is a premium quality heavyweight fine art print material with a smooth, clean finish. Together with Giclée printing, it offers museum quality wall art.
Ok Steve you've almost sold me, but I'm skeptical there are too many positives, surely there must be some downsides?!
It isn't right for everything. The quality of Giclée versus other print technologies really cannot be overstated, but there will be times when it's simply not the right technology to use.
If you're wanting to print onto fabric, for instance, the technology isn't suitable for this purpose. So for custom apparel prints, either direct to garment, screen or dye sublimation printing are the preferred options.
Similarly, the inks are aqueous so can't be used in outdoor applications. This is because unlike processes such as screen printing, water-based inks do not chemically bond with the substrate to the same degree, and won't withstand extreme weather conditions.
Plus, cost can be another issue with Giclée. Where volume print runs are concerned, on a print by print basis, Giclée will always cost more than the unit cost on a large litho print run. For traditional or digital lithographic printing, economies of scale invariably kick in anywhere past 250–500 copies.
Ok now I've heard about it, I think it's time to see some Giclée printing in action. Hopefully you can help me put it to the test?
Sure. I suggest we prepare some images and print using both standard 4-colour inkjet versus a Giclée inkjet 12-colour print. Hopefully it will be case closed as far as your readers are concerned!
The Giclée difference
Thanks to Steve, you can see the Giclée difference in practice below.
Here he's taken a 'typical' printed image on the same stock (EMA of course) and run through two different printers. One is a standard 4-colour inkjet versus one of our 12-colour Giclée Epson printers.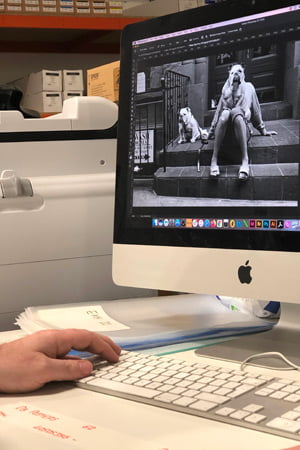 Prepping a photo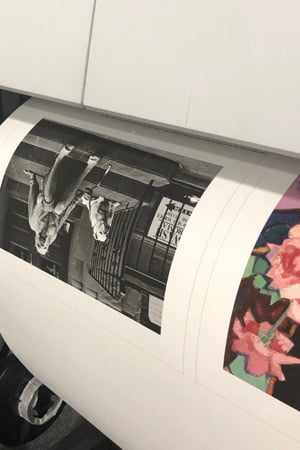 Printing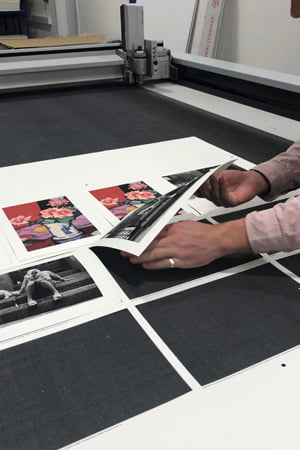 Cutting
And here are the results!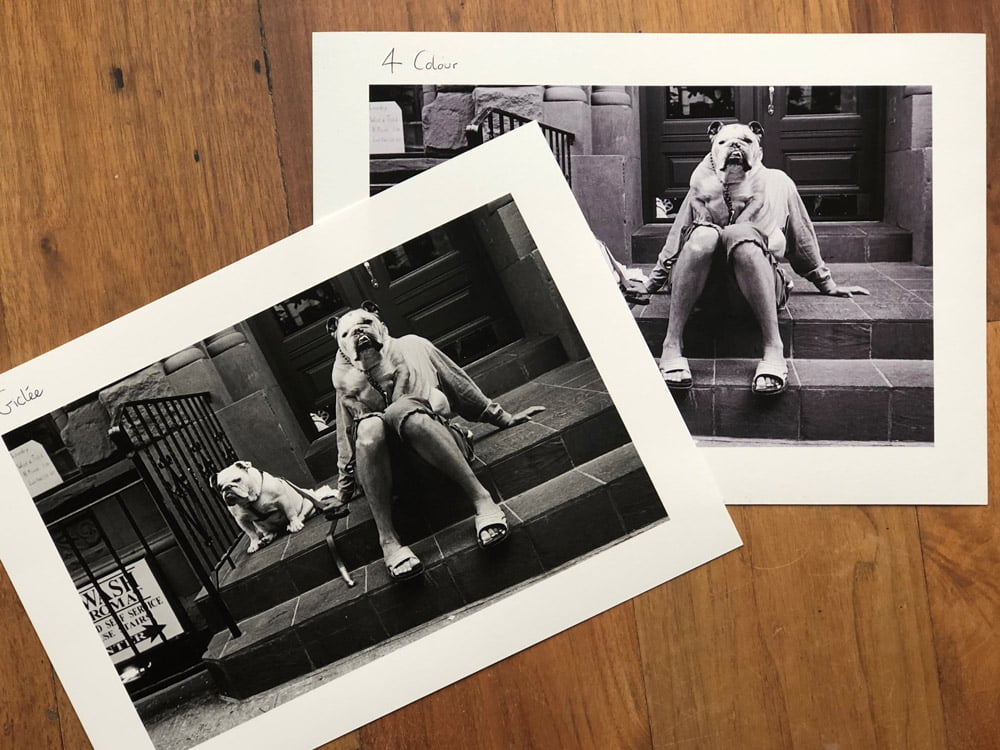 Let's overlay a section and take a closer look…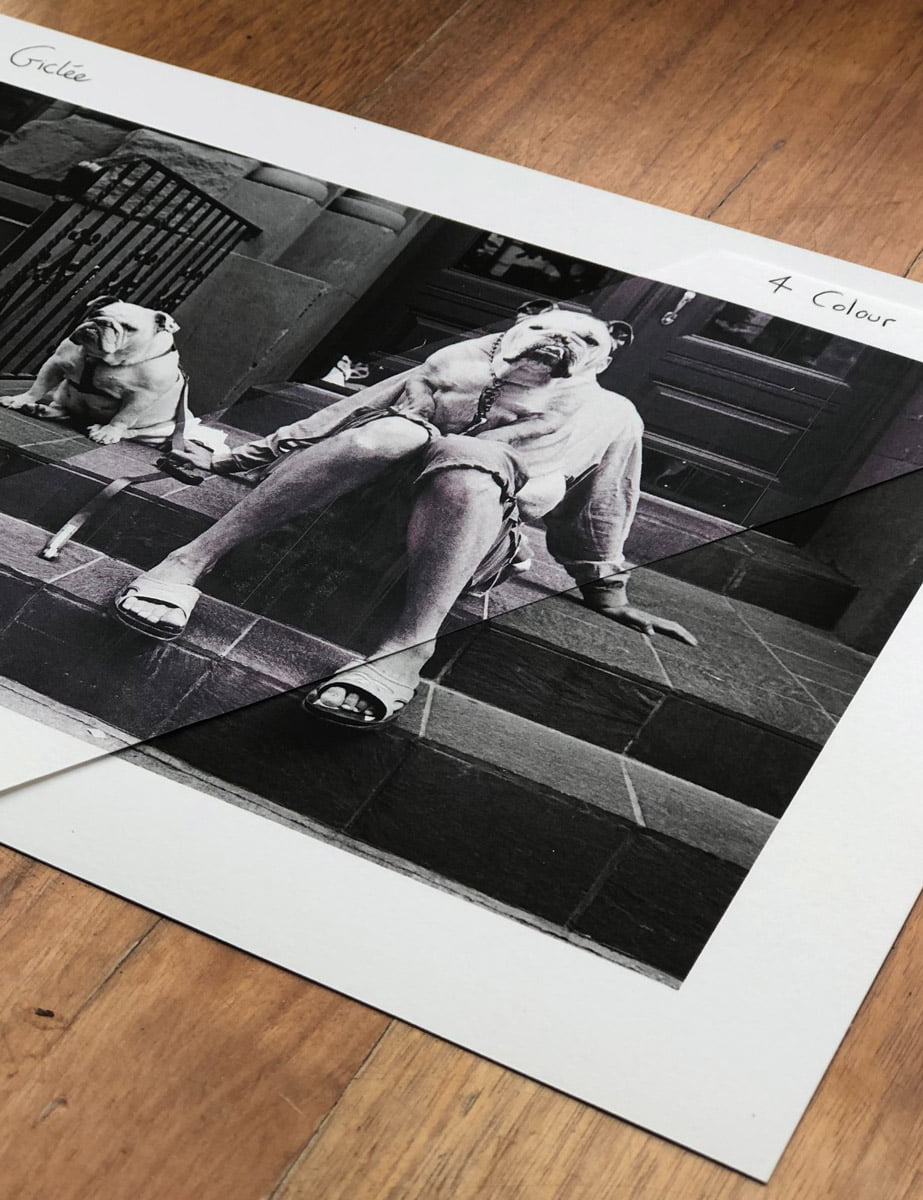 And then go to extreme close up…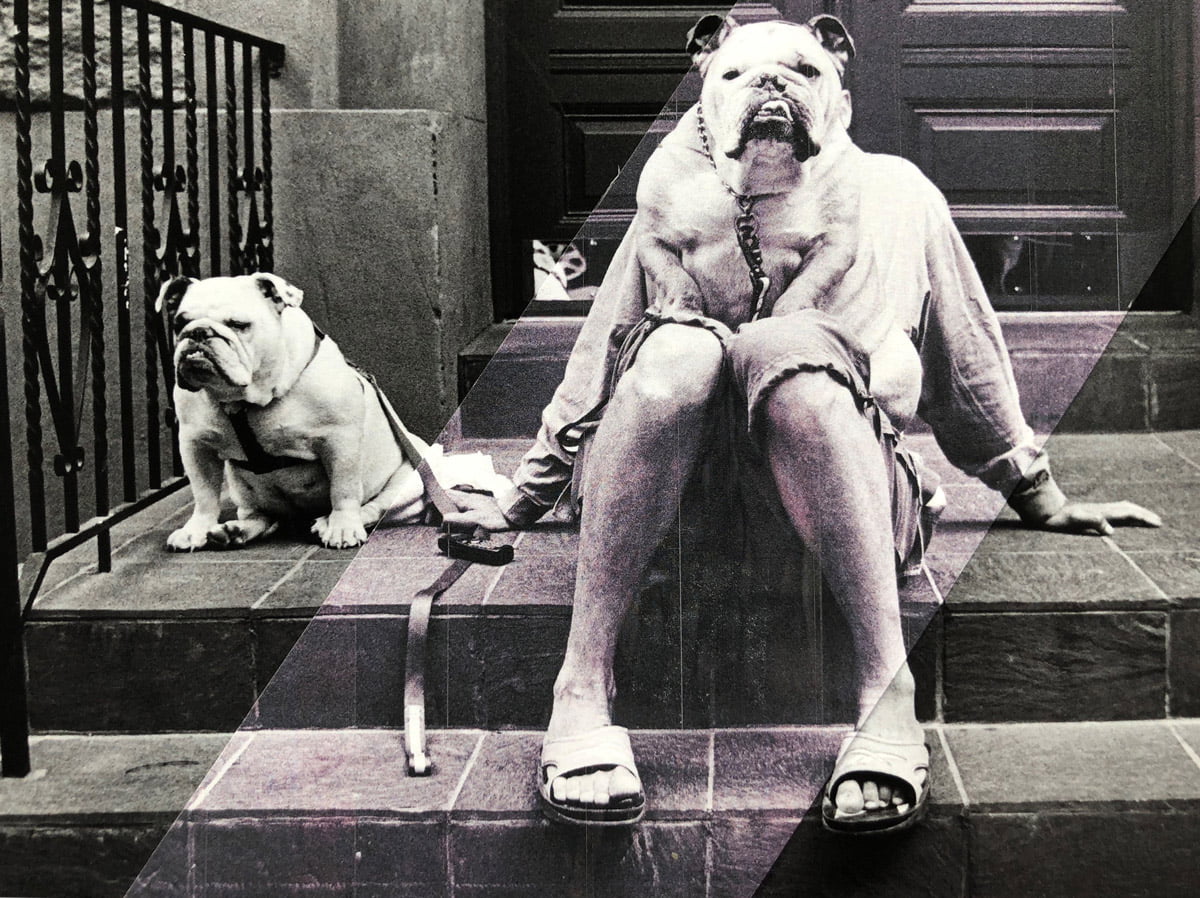 Here we can see a very distinct difference between the two. The 4-colour image is the central diagonal section, clearly distinct with a magenta cast. Either side, we can see the 12-colour print offering a fully monochromatic reproduction, with many discernible shades of grey.
For the colour version, Steve took this very famous Henri Rousseau watercolour painting, Tiger in a Tropical Storm.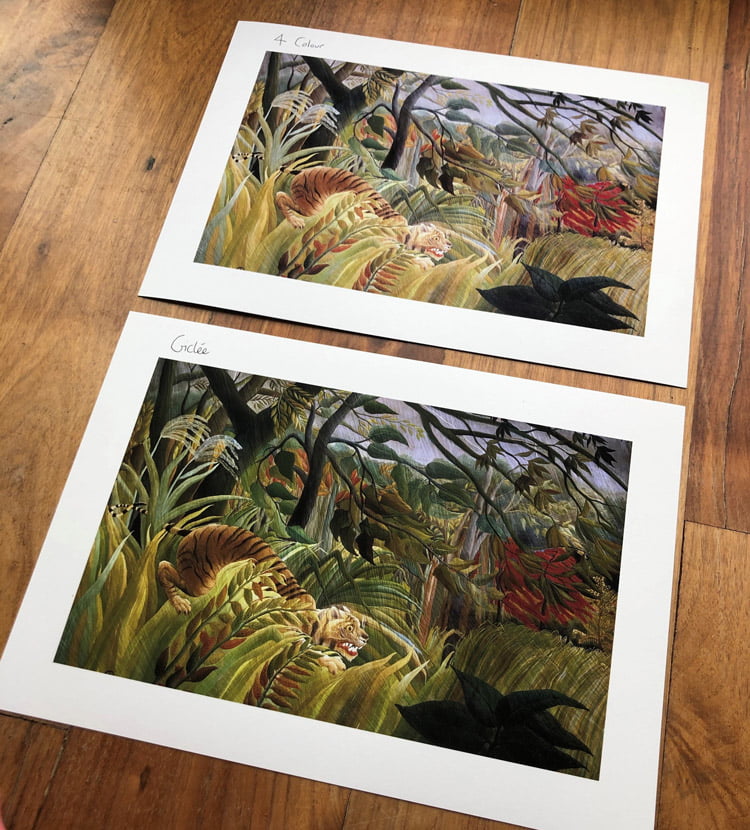 Let's take a closer look at that tiger. On the 4-colour version below, our tiger seems to be lacking some colour.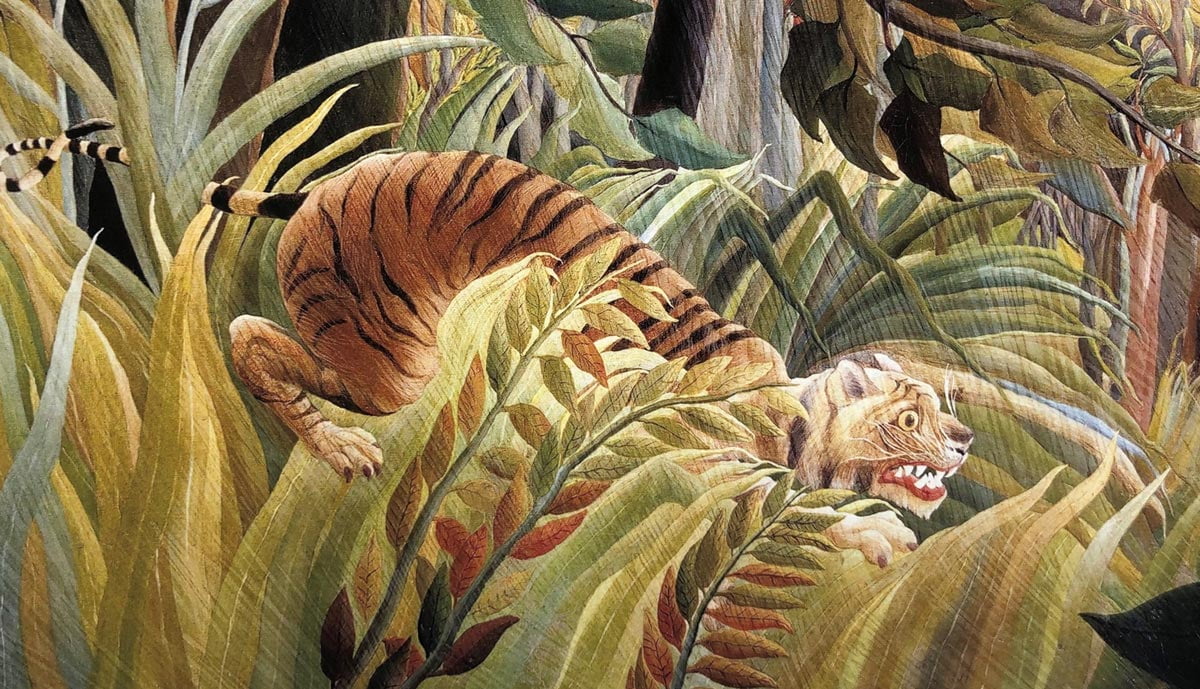 Versus the 12-colour Giclée print below. Here we can see much more vibrancy and colour variation to the print. The tiger looks brighter and the image has more depth.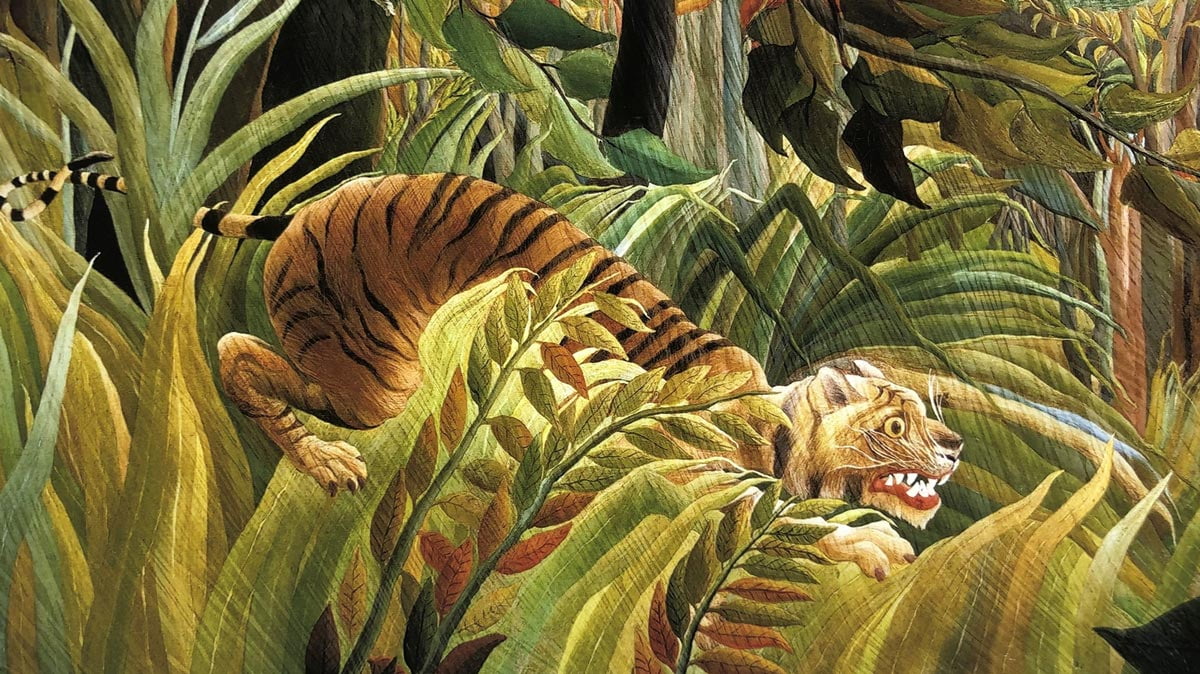 I think, as predicted by Steve, the results are fairly conclusive.
Want to find out more about our localised print capabilities near you? Contact us for more information.