DTG printing versus screen printing: which method is best for quality custom clothing?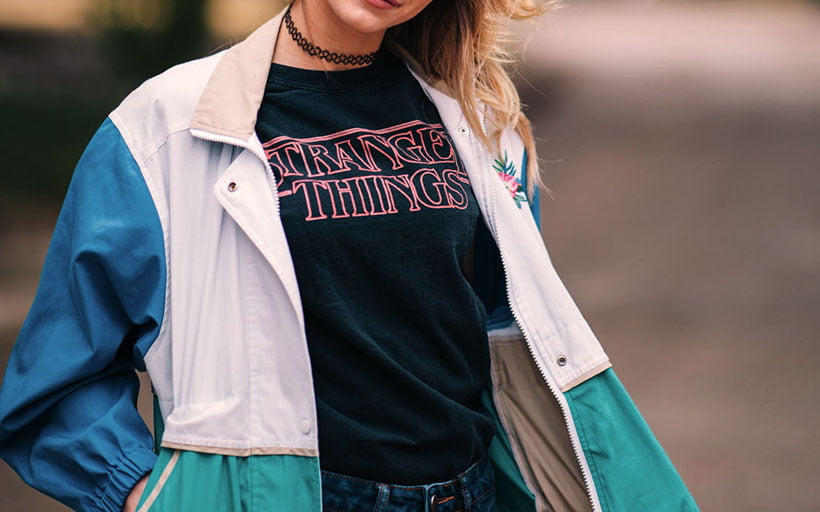 Tags
Interested in joining the world's leading print on demand platform?
For any budding entrepreneur or ecommerce firm looking to break into the print on demand clothing market, a question we're frequently asked is "What printing method should I use?"
The two common options, direct to garment (DTG printing) or screen printing, both offer pros and cons for dropship t-shirt printing businesses. Here, we'll walk you through a brief overview of which method is best for you.
So how does it work?
The DTG and screen printing methods couldn't be more different.
DTG printing is a modern method of custom apparel printing that is quick and easy to set up. With the DTG print method, artwork is sent straight from a computer to the printer, whereby ink is sprayed directly onto the garment, which then soaks into the fibres. There are a few pre- and post-spraying steps, as the garment must first be pre-treated, then heat pressed to provide a flat surface on which to print.
Despite these necessary preparatory steps, an individual custom-printed t-shirt or hoodie can be made in just a few minutes using the DTG method.
By contrast, screen printing requires a fairly labour-intensive set-up process, which involves firstly separating artwork into different colour files using print software. This artwork is burned into up to 6 different screens with UV light, before being set into different printing plates. The garment then passes through each colour plate in turn, starting with a white plate if the material is dark (to provide a base).
Once the set-up process is complete however, screen printing can be highly effective for larger print runs, with a running speed of approximately 400 custom printed t-shirts or hoodies per hour in full production. This compares to around 20 units per hour using a typical spec DTG printer.
Which is better quality?
In terms of image resolution, there is no comparison between the two methods. DTG print is produced at 1200 x 1200 resolution, which offers a much finer level of detail to ensure any custom t-shirt or hoodie design stays crisp, with high levels of reproduction accuracy.
Conversely, screen printing is undertaken with a 45 LPI dot resolution. Each pixel is therefore visible to the naked eye. Colour choice is somewhat limited also, with only 6 screens used. Screen printing is therefore less preferable for custom apparel designs which feature several hues of the same colour. For example, a photograph with sky featuring several shades of blue, would lose much of it's depth if produced by screen printing, as each blue shade is adapted into one solid blue colour. Screen printing is therefore much better output wise if used for simple designs of block colour, where detail isn't as high a priority.
In terms of durability, screen printing certainly wins the battle of the fade, with generally longer lasting results that withstand heavy duty washing. DTG print however, whilst not quite as robust, should last for the lifetime of the garment, aging with the garment itself.
What about print on demand?
The nature of custom t-shirt dropshipping is such that most often, high quality, one-off prints are the name of the game. Customers want personalised products delivered at speed. Unless there is a requirement to print more than several hundred units, DTG will always be the most viable option for any print on demand business.
It's for this reason that at Prodigi, we use only high specification DTG printers. Feel free to order a sample or contact us if you need more information. We are happy to help deliver whatever you need to make your custom clothing business a success.
Want to start selling print on demand t-shirts online? Check out our Shopify app.