Take your business global with print on demand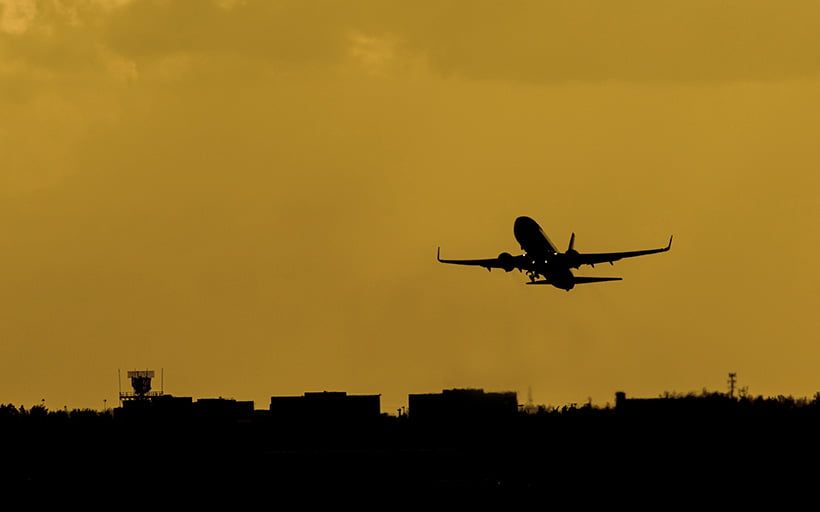 Interested in joining the world's leading print on demand platform?
Print on demand (POD) is the fastest growing digital print model in the world. Custom printing via POD is hugely popular because it enables any business — no matter the size — to take any digital image or design, print onto a wide range of white label products such as t-shirts, canvas or stickers, and deliver these finished items to anywhere in the world.
Whether you're an artist, photographer, illustrator or graphic designer, print on demand offers the opportunity to use your skills and designs to nurture an international business.
Firstly, in case you're new here, here's a run-down of how print on demand works:
You develop a creative idea and design
Your create an online sales platform
Your customers visit your app, online store or website
When they purchase a product your POD partner manufactures & prints
Orders are dropshipped and delivered worldwide
There are many ways to integrate with a print on demand service, from using marketplaces such as Etsy, through to setting up a dedicated website. However one of quickest and cheapest solutions is to use an ecommerce platform such as Shopify. At Prodigi, we offer a free to download app that integrates your store directly with our global print network. All you need to do is upload your designs, choose your products, set your prices and publish!
Orders from your ecommerce shop will get automatically routed to one of our production facilities and delivered to your customer with complete white-label fulfilment. All order and shipping information will be updated in Shopify.
Check out our Shopify tutorial for detailed, step-by-step guidance.
You can also access our global fulfilment network through our manual order form, CSV importer or, if you're a developer, you can integrate directly through our print API.
Sell your art all over the world
The beautiful thing about art is its ability to cross borders, boundaries and cultures. It's this unifying faculty that makes artwork the perfect product to expand an online store into global markets.
Connecting your shop with a global print and distribution network is the easiest way to grow at scale. You can print your designs on a wide range of products, merchandise and clothing.
Ecommerce localisation
To help your international buyers to have a more local online shopping experience, you can look to localise your offering to individual country markets.
International shipping
Shipping orders worldwide is one of the biggest barriers creatives face when trying to sell their products globally. It can be very difficult to set up and integrate multiple couriers across different countries and currencies. Often, even if it's possible to offer international shipping, the cost of getting items to the other side of the world is too great.
Luckily, we've taken care of international shipping for you.
Prodigi can ship products almost anywhere in the world. Not only that, we offer local fulfilment of products too. Our print API will route your orders to the production facility that is the cheapest and the closest to your end-recipient. This reduces shipping costs and delivery times so you can run a truly global business.
Currencies
Adopting local currencies is an important part of ecommerce localization. Customers are put off from buying when they cannot view the price in their local currency. It can be confusing to figure out the real cost and this will discourage customers from making an immediate purchase.
This extra conversion step can be a purchasing barrier. Bold Multi-Currency is a free Shopify app that can help combat this problem. It lets you show prices on your store in hundreds of different currencies. This is a great step towards positioning your store as a global business.
If you want to take one step further and let your customers pay in their currency of choice, you can upgrade to a paid version called Bold Cashier. This has the benefit of avoiding expensive card conversion fees.
If you're using Shopify Plus you can set up multiple currencies using Shopify Payments.
Languages
Customers of course also feel more comfortable purchasing from stores that are written in their native language. Potential customers may leave your store if they are not redirected to a storefront matching their mother tongue.
Of course, if you are looking to expand globally into countries that speak English — such as the USA, Canada and Australia — this isn't something you need to worry about. And if you're just starting out, we recommend sticking to countries that speak your language to avoid unnecessary complications.
However, if you've tested your products and are confident there is a strong market elsewhere, adding support for the local language is a great way to help reach these potential markets.
The Shopify app langify allows store owners to easily provide multilingual storefronts through automatic language detection as well as offering a customizable language switcher.
Taxes and Duties
It can get a little complicated when selling products internationally, and we'd always recommend seeking advice from a professional.
However, if you're a Shopify user they do have tools and support in place to simplify the process for you.
Firstly, they are set up to handle most common sales tax calculations for you. They use default sales tax rates which are updated regularly — but you can update and override these whenever necessary. They also give you the option to include taxes in product prices.
There is a lot of useful information in the Shopify Help Centre to help you figure out taxes and duties when selling internationally.
Global Products
We've created a range of global print on demand products that are cloned across multiple labs worldwide, allowing you to reach customers anywhere in the world. Because these custom prints are all part of our global network, you can rest assured that the quality will remain the same no matter where your customer is based.
Our global range combines identical products with localised dropshipping to drastically cut shipping costs, whilst also being a great eco-friendly option.
We've worked extensively with our network partners to clone the materials, specifications and manufacturing techniques required to guarantee global consistency. Product standards are preserved whilst delivery times and shipping costs are slashed.
Seize the opportunity
By introducing any of our global range products into your ecommerce store, you can guarantee international fulfilment and delivery of your products without having to lift a finger.
Using print on demand technology, it has never been easier to establish a global business selling your designs.
We deal with the supply chain, printing and logistics so you can focus on what you do best. If you're unsure how to maximise growth we have a whole host of articles dedicated to providing sales and marketing tips to help you grow your print on demand store.
Ready to seize opportunity with both hands? Create an account today.