Designers & artists: How to sell art online through print on demand merchandise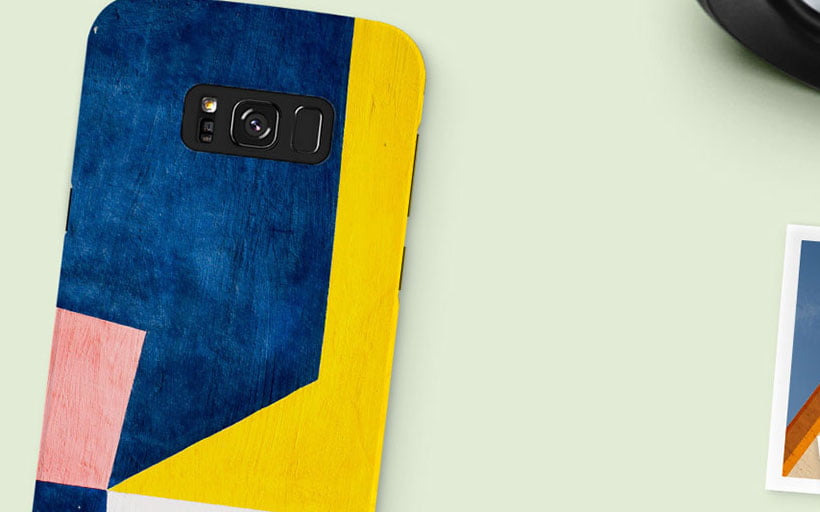 Interested in joining the world's leading print on demand platform?
To quote the Brazilian artist Romero Britto, "Art is too important not to share".
And there's good news for you, as a designer, artist or illustrator: the digital age has brought about powerful, unprecedented opportunities to share your artwork and monetise it.
Online tech has connected artists with art lovers from all over the world; there's truly something for everyone.
And, at the same time, new, exciting business opportunities have emerged, offering new revenue streams in an industry that's traditionally been considered as low-paid (except for the successful minority).
No longer are you limited to selling your original artwork and prints — you can sell your artwork on all sorts of products — from custom t shirts to mugs, face masks to art prints.
And, with print on demand dropshipping, you spend far less time worrying about the hassle of logistics, supply chains and order fulfilment. Your focus remains solely on creating great work, and promoting it to your audience.
Of course, there are challenges — as you'd expect from any business opportunity. Creating designs; building your existing following; building trust and growing sales.
None of these are what you might call 'easy'. But, as artist Dayna Winter wrote in a great Shopify article:
To succeed in art, you must also succeed in business.
Fortunately you have two significant advantages. Firstly, unlike many aspiring merchandisers who agonise over where and how to source amazing designs to add to their products and sell to their audience — you already have a body of work ready to go. Good creatives are one of the most important success factors in merchandising. You have this covered!
And, secondly, as an artist or designer, you may already have been building an audience at least partly receptive to your work and, consequently, your products.
Those two elements combine to create a huge opportunity.
But let's get specific.
Let's not just talk about the size of the opportunity — let's show you exactly how it works, step-by-step!
Choosing a store platform
In order to sell art online, you first need an online 'shop window.' A platform that provides the actual functionality by which customers browse, buy and pay for your products.
Choosing a platform through which to sell your artwork is a really important decision.
There are a lot of online marketplaces and ecommerce sites with large audiences through which you can sell your products. Of course, there are the 'obvious' options like eBay and Amazon. Similarly, creative marketplace Etsy offers an 'Art & Collectibles' section, which can potentially connect you with a range of art enthusiasts.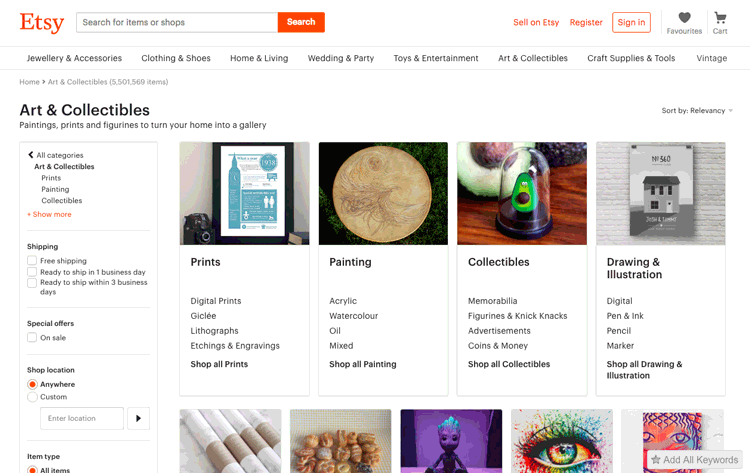 One option is to stock inventory and fulfil orders yourself. However, you'll have to consider listing fees, transaction fees and all sorts of other potential overheads. It's hard work.
Alternatively, you can register with Prodigi and use our manual order form. Through our dashboard, you can order any of our print on demand products, enter your customer's address, and place your order.
Although it's a little more time consuming than using the automatic integration of a print on demand app, it enables print on demand fulfilment on these big marketplaces. Amazon and Etsy have large audiences and stellar reputations. So it is definitely worth considering as it may be the right move for your brand.
There are a range of print on demand marketplaces out there too. RedBubble and Society6 are just a couple of well-known options which do pretty impressive numbers.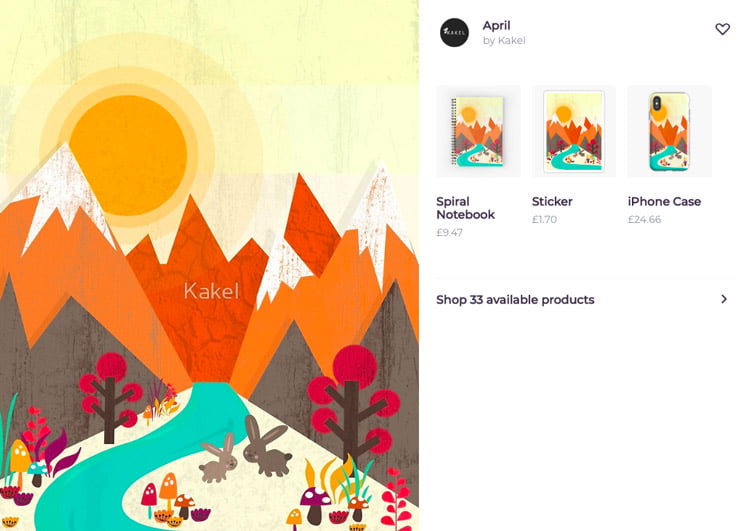 It's pretty easy to get up and running on these sites, but again there are limitations. These sites are very popular, which sounds great, but they're so saturated with work that it can be difficult to actually get noticed. You'll have a profile page with your products and you'll be one amongst thousands of other creators.
Your art is unique and you need a unique online presence, so if you explore the marketplace route it's key to really work on your listings to make your products stand out from the crowd.
An alternative solution is to set up your very own, custom-built storefront using an ecommerce provider like Shopify or BigCommerce. This sounds intimidating but it's easier than you might think to set up a store and get started.
These systems are super-intuitive and you can build a world class ecommerce site and customer experience without writing a line of code, using pre-built themes and WYSIWYG editing tools.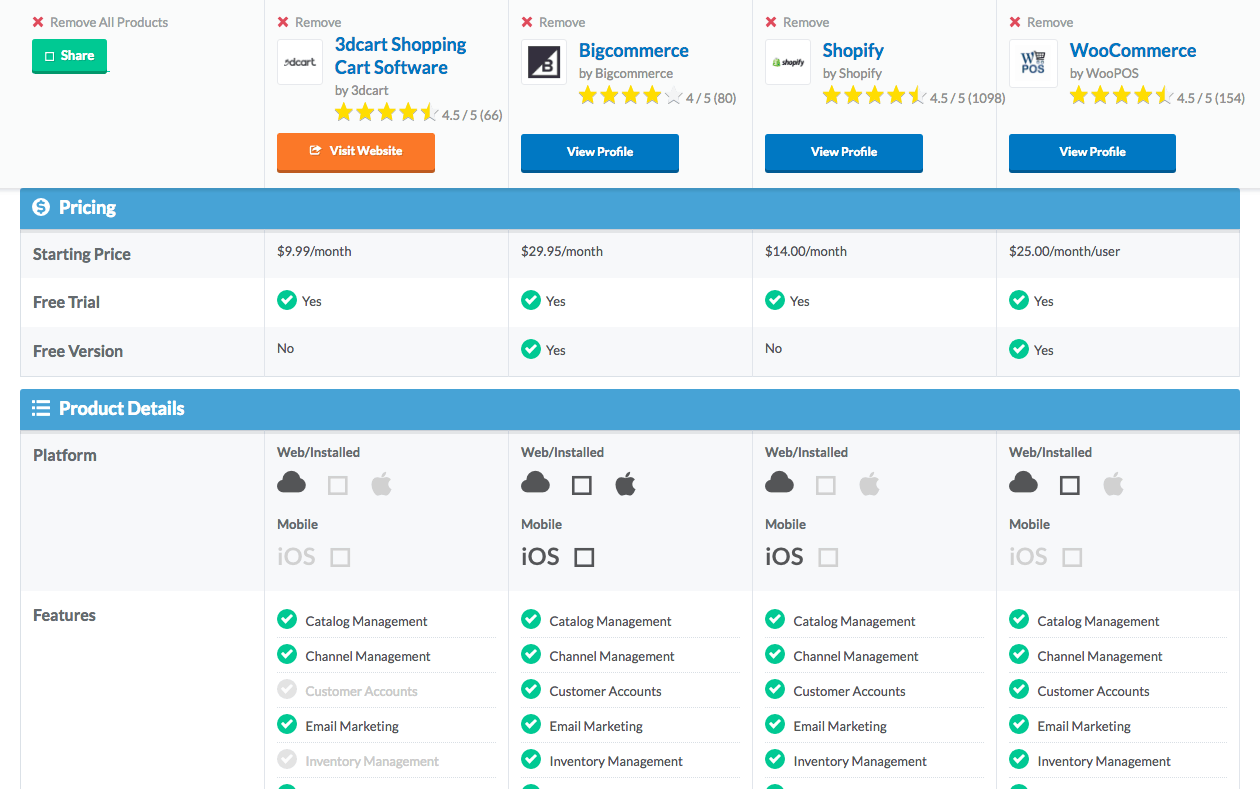 Having your own ecommerce shop gives you unrivalled control over the design, look and feel of your store. You can also assign a custom URL to your store, which lends a valuable sense of credibility, authenticity and personality to your product offering.
If you already have a website, you can add your Shopify or BigCommerce store to a sub-domain on your website — which you can't do if you're using one of the big marketplaces.
With an ecommerce platform like Shopify or BigCommerce you're not limited to stocking print on demand products from a single marketplace. You can also list other products from different providers and suppliers. This gives you the option to offer products you're able to fulfil yourself, such as the original artwork, alongside multiple print on demand and/or drop shipping partners.
Again; choosing the right ecommerce platform is essential. Many offer free trials, so consider taking your chosen platform for a test drive first to get a feel for how it works and make sure it's the right option for you.
If you literally have no idea where to start, Capterra is a great tool that lets you compare different options side-by-side. You can compare features, price points, and a variety of other important factors to help you make the best possible decision.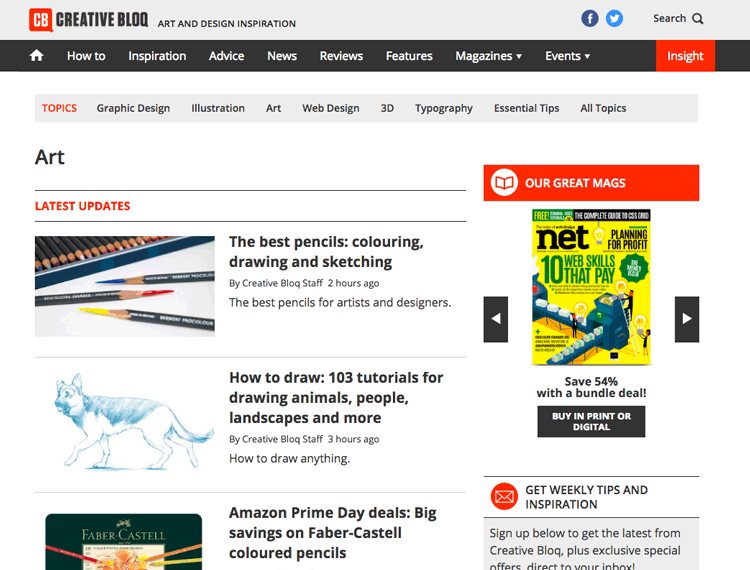 Our personal recommendation is to set up a store through either Shopify or BigCommerce. Not only are they the world's most widely used ecommerce store providers, they both come with a range of apps and plugins designed to create powerful customer experiences.
Prepare your art
Art that sells…
Now, it's time to bring together two of the most important things: the product, and your art!
There's no silver bullet to success in custom merchandising, but perhaps the most important single consideration is a great design. Not just a great design, but a design that connects with your audience and, ultimately, convinces them to buy it.
Now, we're not saying that commercial considerations trump artistic integrity! First and foremost, you should always look to create art that has personal meaning to you. And for most artists simply applying the art you have already created to print on demand products is enough.
But one of the beautiful things about print on demand is that you can really be experimental when it comes to the designs you sell. You can create pieces specifically for your store, upload them to your product range, and simply see what sticks. If you don't make any sales, you have the option to take that piece down and replace it with something else, with nothing lost. This is one of the biggest differences from traditional merchandising, in which you could easily be left with hundreds of items of unsold stock, at a considerable personal loss.
There are also lots of great online resources to help you keep on the pulse of what's popular and current.
Dribbble, for example, is a design website, on which an invite-only community of designers submit their work to be rated and to inspire others.
Similarly, It's Nice That, Creative Bloq and Behance are excellent magazine-style sites with articles, curated galleries and an assortment of other inspiration to inflame your senses and give you an idea of the sort of stuff that's currently inspiring others.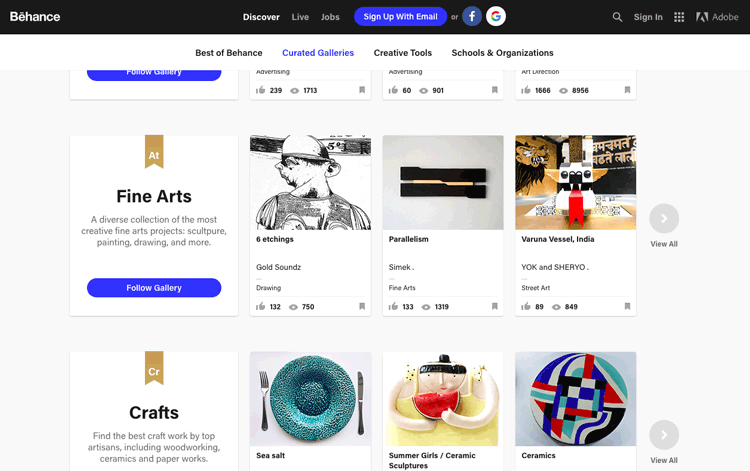 Digitising your Artwork
If you're a 'traditional' artist working on canvas or paper, your work needs to be digitised. This basically means taking the art from paper or canvas, onto your computer screen as a digital file — and doing it in a way that maintains the quality and integrity of the artwork.
If your artwork files aren't perfect, they're going to look distorted and poor-quality when they're applied to your products. That can, obviously, undermine a lot of hard work and leave a poor taste in the mouth of your customer.
We've written at length about how to prepare the perfect print on demand image file. This helpful article contains loads of tips and tricks, and should definitely be your starting point if you need to digitise your artwork.
The right designs for the right products
It's also important to get your design right for the product you're planning to apply it to.
There are so many print on demand products to choose from to sell your art online.
If you're using designs you've already created, you can do this retrospectively. Just check out the product range of your chosen print on demand partner, and use this to work out which designs would look best on which products.
But there's also an opportunity here to get creative, and create artwork specifically for products.
If you head to one of our product pages, for example, you can download a template which is the exact proportion of the printable area on the particular product. You can then create artwork to suit these exact dimensions, and do something a little more creative.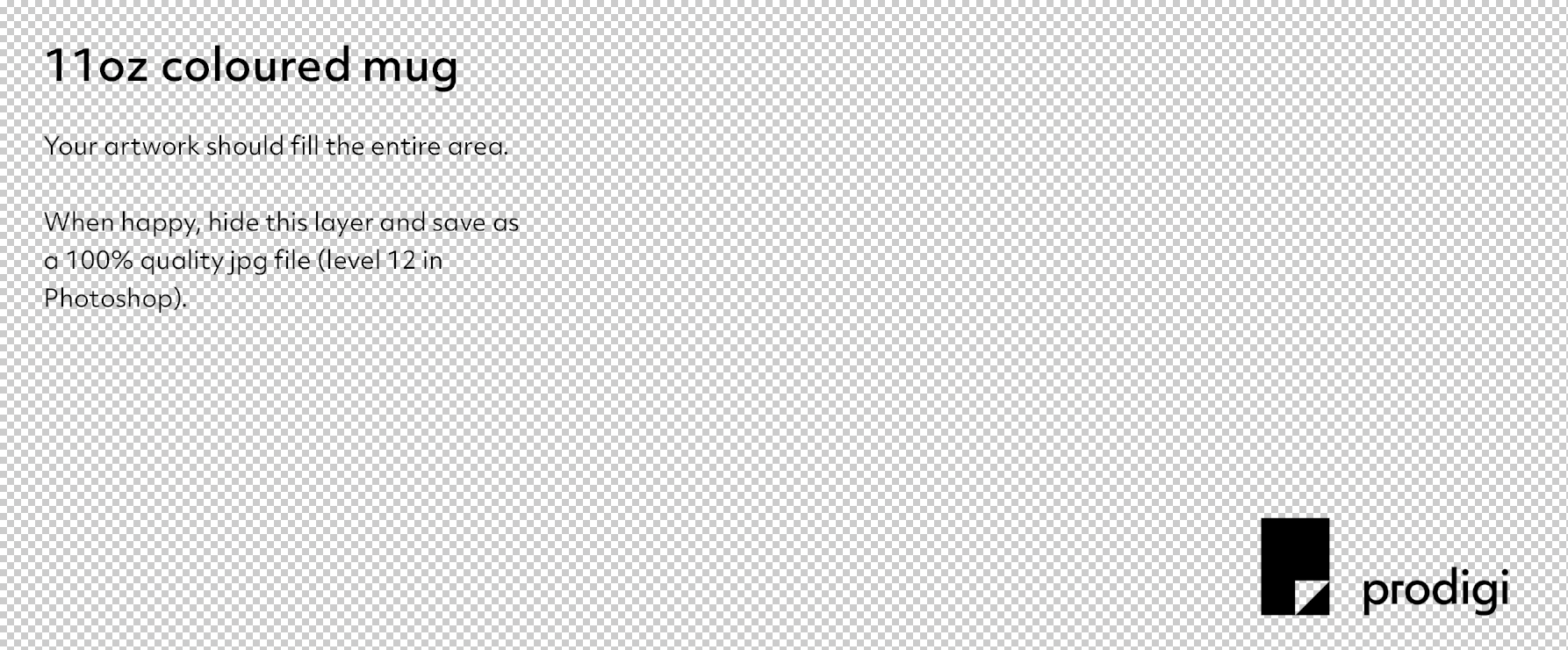 Again, the beautiful thing about print on demand is that if certain products don't sell, it doesn't really matter. This gives you amazing flexibility to try things out. You might think you have a great read on the products your audience might like to buy, but customers have propensity to surprise you. Try something outside the box for a while, and simply see how it goes.
Uploading Your Products
There are lots of different ways to get your designed products online, but the easiest way (in our biased opinion) is using a Prodigi integration via the Shopify App Store or the BigCommerce App Store.
You simply take your completed, digitised artwork file, and upload it into the Prodigi app as a new collection. You'll automatically be shown mockups of your design on the whole product range, like the screenshot below.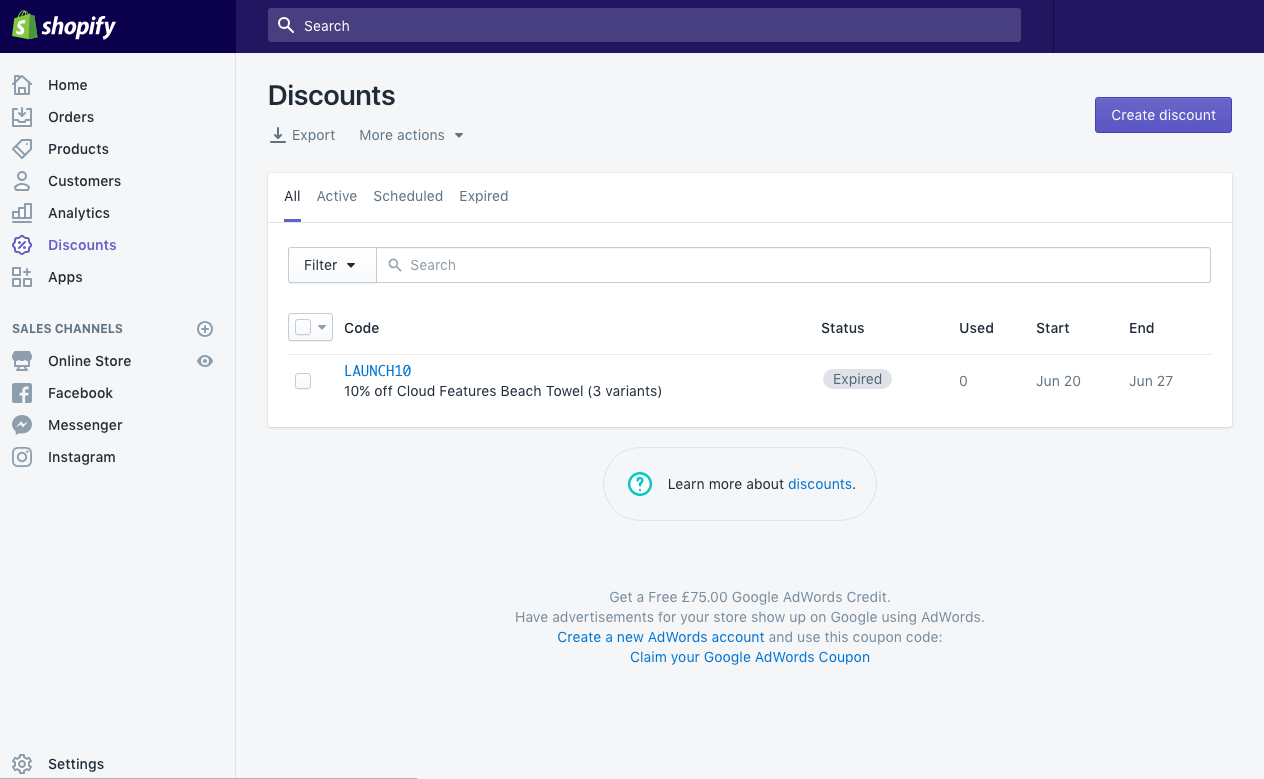 You can enable or disable each individual product, and click into each of them to edit the design positioning, product descriptions, and pricing. You'll be able to see the wholesale and shipping price you pay to us, and tailor your own price to make the amount of profit you'd like to from each sale. When you're done, you can push these products directly to your online store in seconds.
Build Your Following & Promote Your Products
Once your store is up and running, and your products are available to buy, the hard work really begins.
There's no doubt that the real challenge for artists selling custom merchandise is to get your products in front of potential customers. This takes creativity, hard work and patience.
There are a number of different ways to promote your products:
On social media
As we explained at the beginning of this article, your head start in all of this is that you may already have an audience. Wherever you gathered this audience — whether it's on 'traditional' social media channels like Facebook, Twitter and Instagram or design/artist specific media communities like Dribbble and Behance — these is your 'low hanging fruit' that you should look to pick first.
Use your existing network
Your existing audience is one thing but be sure to reach out to your existing network too. This includes friends, family and business contacts!
There's a famous Shopify article in which the author, Richard Lazazzera, tells the story of how he built an ecommerce business from scratch and generated nearly $1000 revenue in 3 days. Some of the tips in this powerful article are ridiculously simple, and one of them involves simply reaching out to his friends on Facebook and letting them know about his business directly.
Offer promotions
Whichever ecommerce platform you opted to go with, chances are you'll be able to offer promotions to launch your business and give it a kick start. If you chose Shopify (BigCommerce has similar functionality), you can simply click the 'Discounts' option from your left sidebar, and then 'Create Discount'.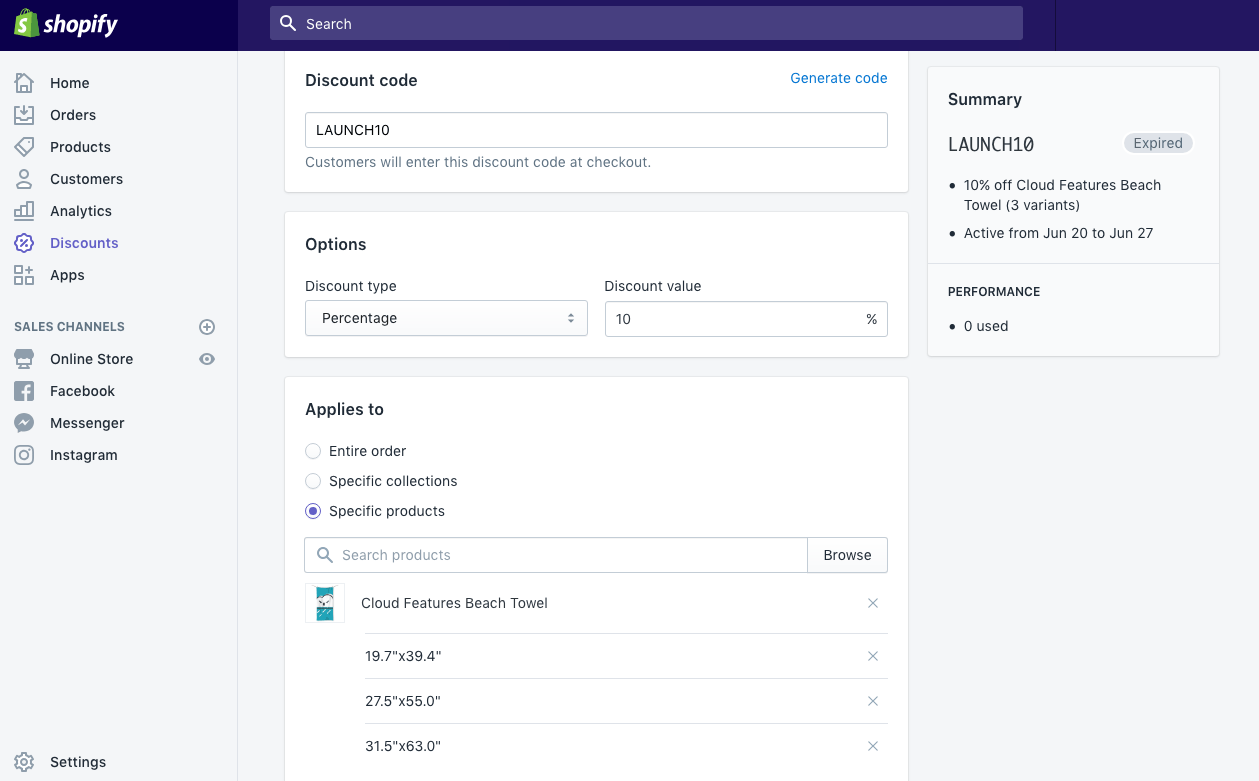 By filling out a few short details, you can create discount codes that give you something to shout about when promoting your brand new product range. You can apply discounts and promotions to individual products or all products.
Paid advertising
Organic reach (i.e. unpaid for inbound traffic to your website) is the holy grail, but it only goes so far. At some point, most serious custom merch entrepreneurs need to branch out into paid promotion to grow their audience and promote their products.
Paid search is a topic that is too complex to cover here, but the bottom line is that when you're allocating money towards paid ad campaigns, it's so important to be organised and vigilant. You need to keep tabs on your campaigns: analyse which ones are driving traffic, particularly quality traffic that converts, and avoid knee-jerk reactions.
Start small, measure regularly, be patient — and do more of what works.
Retargeting
Frustratingly, given how much time and effort it takes to generate traffic to your site, 98% of that traffic won't buy or convert at the first time of asking.
'Retargeting' means targeting your ads at people who've previously visited your site. And it's proven to be super-effective…
Thanks for reading
Hopefully, this article gave you a flavour of the business opportunity presented to sell art online as print on demand merch.
As an established artist, you have the designs — and potentially the audience — to create a really rewarding business. By investing the time into setting up a print on demand custom merchandise offering, on an ecommerce platform that you can control, you can create an additional, reliable revenue stream to augment your current sales.
Good luck!
Interested in setting up your own print on demand store with Prodigi? Create an account today