Prodigious growth in print on demand sees Pwinty join Prodigi Group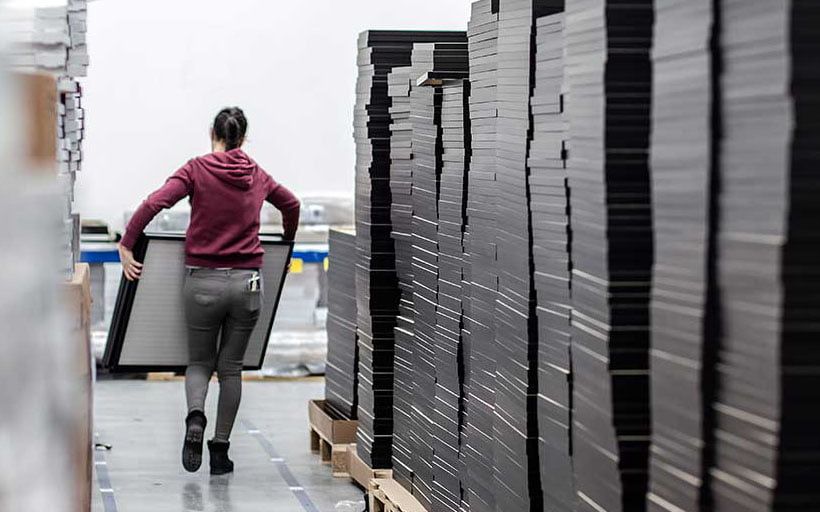 Interested in joining the world's leading print on demand platform?
Prodigi Group, the leading print API platform, acquires Pwinty Ltd.
The Group operates its own print facilities in the UK & the Netherlands supported by global dropshipping network of more than 50 integrated print labs
CARDIFF, UK, 5th July, 2017 — Prodigi Group, a leading print on demand business, today announced it has acquired Pwinty, the Cardiff-based API platform specialising in international print fulfilment.
Together, the two companies will continue building a global print on demand network designed to let businesses, brands and retailers transform digital imagery into physical products such as t-shirts, photo books, canvases and 3d prints.
The deal, which completed in early July 2017, is the culmination of several years of close collaboration between the two companies.
According to Pwinty Founder, now Prodigi Group CTO Tom Gallard, "After winning several large deals together it became increasingly obvious we shared a similar vision for the future and could grow much faster by combining resources."
"And this has been borne out by our post-merger growth: monthly revenues now exceed £1 million; we've added more than a dozen new production facilities to our network and offer tens of thousands of new product skus."
For Prodigi Group's Chief Executive & Founder, James Old, the deal is the result of a long pursuit:
I've been a huge admirer of Pwinty's technology and team since their very earliest days and we're really excited about the opportunities this acquisition creates for our clients. Pwinty's fulfilment network is truly global; providing direct access to almost every consumer on earth. Our clients have already begun exploiting this scale; building meaningful print on demand businesses through our simple print API.
He adds: "Both teams are now fully focused on helping our clients scale-up their businesses and we're developing a wide range of new software tools make this process as simple as possible."
Ends
Notes for Editors
Prodigi Group
Prodigi, headquartered in Cardiff (Wales) and employing c. 50 FTE, is a technology and manufacturing business specialising in the creation and fulfilment of high-volume, customised products. Prodigi (prodigi.com) produces and supplies fine art prints, photobooks and other print on demand products including canvases, framed pictures, stickers and t-shirts. The company operates manufacturing facilities in the UK and Netherlands as well as integrating with a global network of outsourced fulfilment partners. Prodigi operates a vertically integrated business model, combining in-house printing with a proprietary print API platform (pwinty.com) supporting global print on demand fulfilment. For more information, please visit www.prodigi.com.
For media enquiries or requests for additional images please contact:
James Old, CEO, Prodigi Group
e. press@prodigi.com