Customer loyalty 101: How to make your customers stick around for good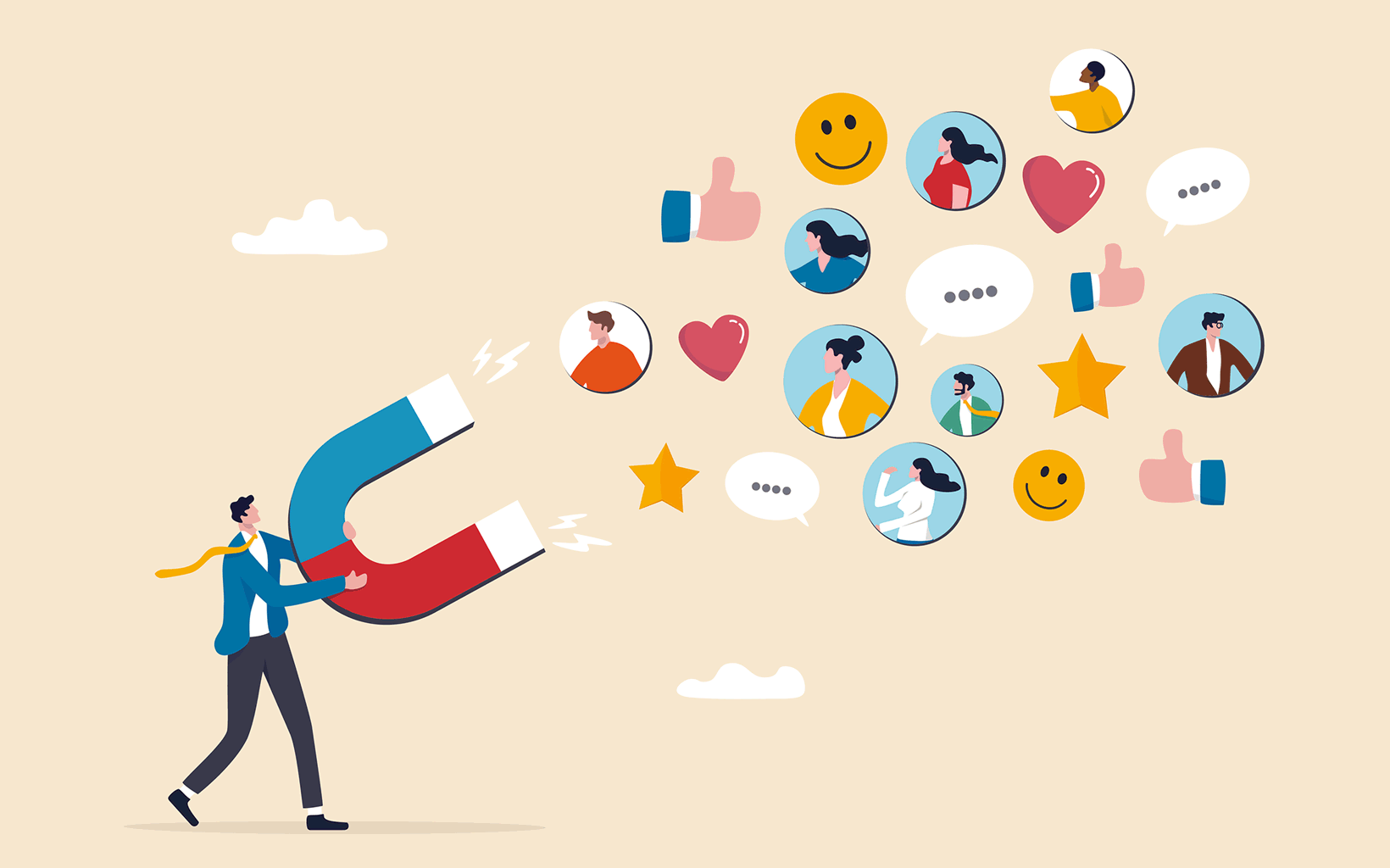 Interested in joining the world's leading print on demand platform?
In today's competitive ecommerce landscape, customer loyalty isn't just a "nice to have" – it's the hallmark of a successful business, not to mention a crucial factor for sustainable growth and long-term success. Cultivating customer loyalty can lead to more profit, a better rep for your brand and a buzzing customer community.
Of course, that's not to say that customer loyalty is the most important aspect of your business. After all, you can't cultivate customer loyalty without customers. And in order to attract those customers, you first need to focus on creating a compelling value proposition and establishing a strong online presence through impactful marketing strategies.
By offering unique products or services, such as print on demand, and utilising digital platforms like Etsy, WooCommerce and Squarespace to reach your target audience, you can increase your chances of capturing customer attention and driving traffic to your online business.
So, once you've managed to get your first customers through the virtual shop door, how exactly can you make them stick around for good? Keep scrolling for seven of the most effective customer retention strategies.
1. Deliver great customer service
The bedrock of customer loyalty is quality customer service and involves doing far more than just selling good stuff; it's about creating a memorable and positive experience for customers from start to finish — as Twitter user Paul Brown can vouch for (see below).
You want to wow your customers every step of the way – from their first click on your site to that after-purchase check-in. Be there with live chat support, answer their questions quickly and efficiently, and tackle any problems with buckets of patience and understanding. By consistently delivering exceptional customer service, you can build long-lasting relationships, turn customers into brand advocates and stand out from your competitors.
75% of customers are willing to spend more with businesses that offer a good customer experience.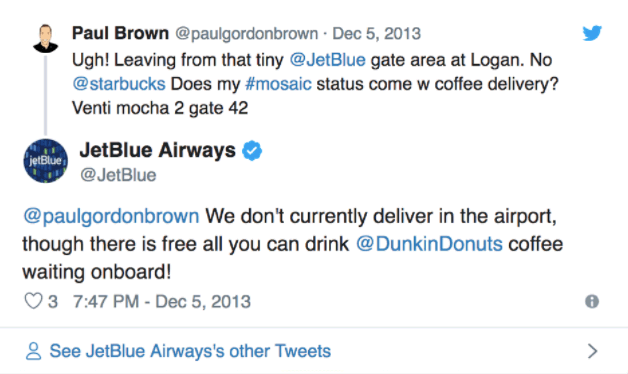 Image source
2. Implement customer loyalty programs
Implementing loyalty programs that incentivise repeat purchases is particularly effective in terms of customer retention strategies. These programs go beyond the conventional transactional relationship by offering customers rewards and exclusive benefits for their continued support.
By providing discounts, free delivery or early access to exclusive products, businesses demonstrate their appreciation and acknowledgment of their customers' loyalty. This not only creates a sense of value for customers, but also strengthens the emotional connection between them and the brand and ensures that customers choose to return to your business instead of exploring alternatives.
84% of consumers are more likely to stick with brands that offer customer loyalty programs.
3. Add a personal touch
Ecommerce is a goldmine for personalisation. And when you make shopping personal, customers feel special and understood, in turn making them more likely to develop a strong brand loyalty and become repeat buyers.
By leveraging customer data effectively, companies can create tailored experiences that resonate with individual preferences and needs. For instance, analysing past purchase behaviour can enable targeted product recommendations, presenting customers with items they're more likely to be interested in. Additionally, personalised email campaigns that address customers by their names can foster a sense of recognition and connection. Case in point: ASOS' personalised birthday messages…
80% of consumers are more likely to make a purchase from brands that provide personalised user experiences.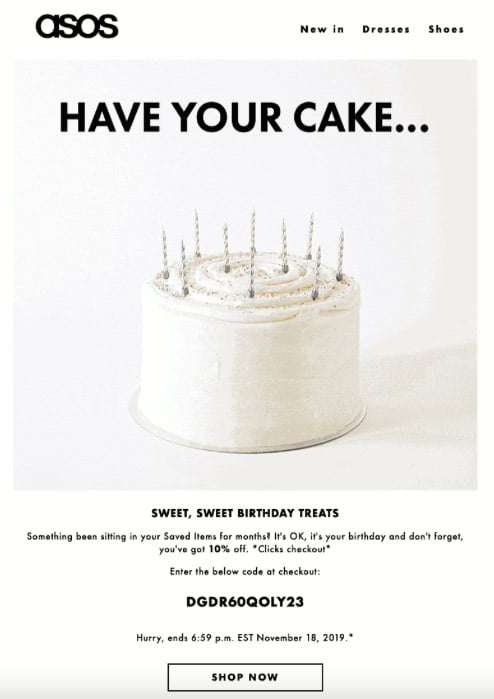 Image source
4. Streamline the user experience
A hassle-free website that's a cinch to navigate – think intuitive layout, a mobile-friendly design and snappy load times – not only makes buying easier, but also keeps customers coming back for more and reinforces their perception of the brand as reliable and customer-centric.
Implementing features like live chat support or a comprehensive FAQ section can also help address customer enquiries in real time, ensuring a seamless shopping experience and boosting customer loyalty in return. A simple and secure checkout process will help cut down on abandoned carts, too.
A well-designed user interface can improve your website's conversion rate by up to 200%.
5. Be honest and transparent
Transparency builds trust, and trust is key to building customer loyalty. Keep your business practices, like shipping and returns policies, clear and easy to find. The same goes for honest product descriptions and pricing – the majority of customers don't expect perfection, but they do expect fairness and integrity.
Furthermore, embracing transparency in areas such as data collection and privacy policies can also enhance trust. By clearly outlining how customer information is used and protected, companies can provide reassurance and peace of mind, further solidifying the foundation of trust that is crucial for long-term customer loyalty.
More than 90% of customers state that brand transparency factors into their purchasing decisions.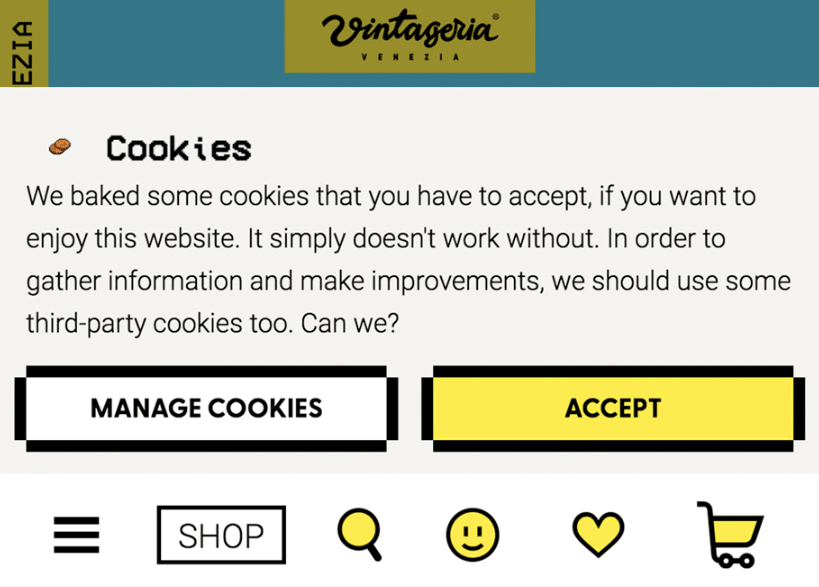 Image source
6. Ask for customer feedback
Feedback is a give-and-take process that helps you get to know your customers better and enables them to feel heard. Make it simple for customers to leave reviews and ratings, and express gratitude for their input. It's a win-win situation: you enhance your business based on real customer experiences, and your customers feel acknowledged.
Actively engaging with customer feedback also opens up opportunities for continuous improvement and innovation. By carefully analysing the feedback received, you can identify common pain points or areas of improvement, allowing you to tailor your products or services to better meet customer needs. This not only enhances the overall customer experience but also boosts customer loyalty and advocacy.
56% of consumers say that a company's response to a review changed their perspective on the business.
7. Create engaging content
Engaging and helpful content helps to keep your brand on your customers' radar – from informative blog posts to interactive websites, such as firstcutcorn.com's scroll-activated animated website below. By consistently delivering valuable content, you establish yourself as an authoritative voice in your industry, further strengthening your brand's reputation and credibility.
Moreover, creating engaging content also helps create meaningful connections with your audience. By providing them with valuable information and interactive experiences, you build a sense of trust and reliability. Through storytelling and relatable content, you can forge deeper connections that resonate with your target demographic, resulting in increased brand affinity and a dedicated community of brand advocates.
The successful engagement of customers contributes to 23% of the revenue increase in businesses.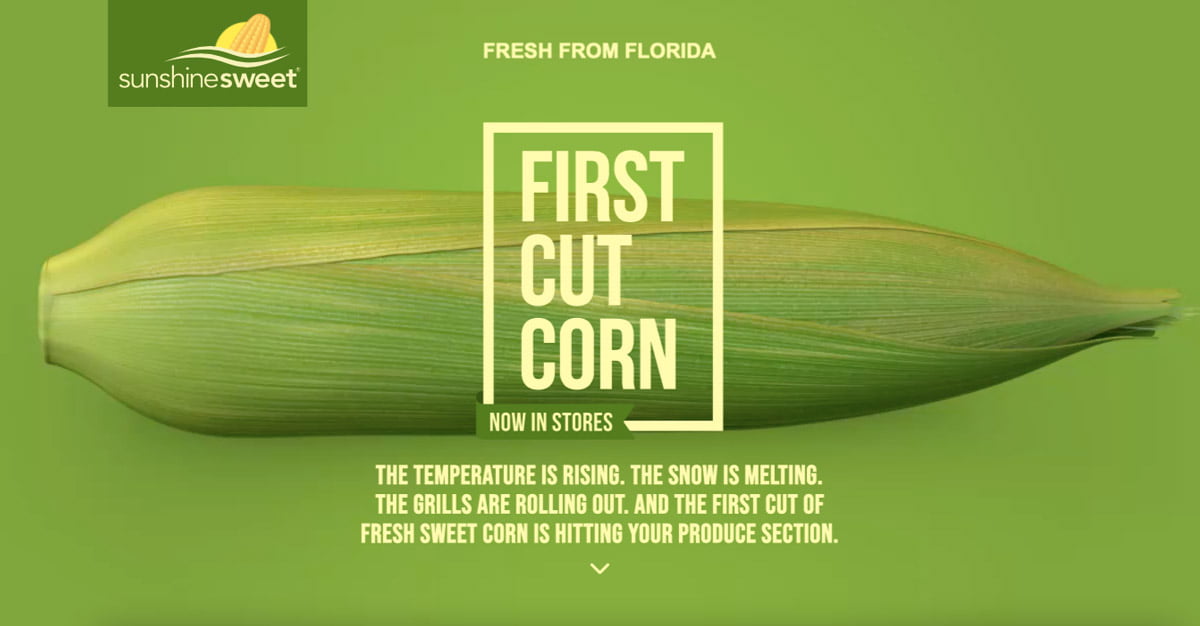 Image source
To sum up…
All in all, encouraging customer loyalty involves experimenting with several different customer retention strategies, all of which revolve around meeting and exceeding their expectations.
By blending top-notch customer service, a seamless user experience and those personal touches, you can build a loyal fanbase that keeps coming back and even spreads the word about your brand.
Just remember, it's all about forging a genuine relationship with your customers, built on trust, respect and shared benefits.
Start your own print on demand business with Prodigi. Create and sell custom products online, and leave the fulfilment to us. Create your free account.