Customer service 101 for print on demand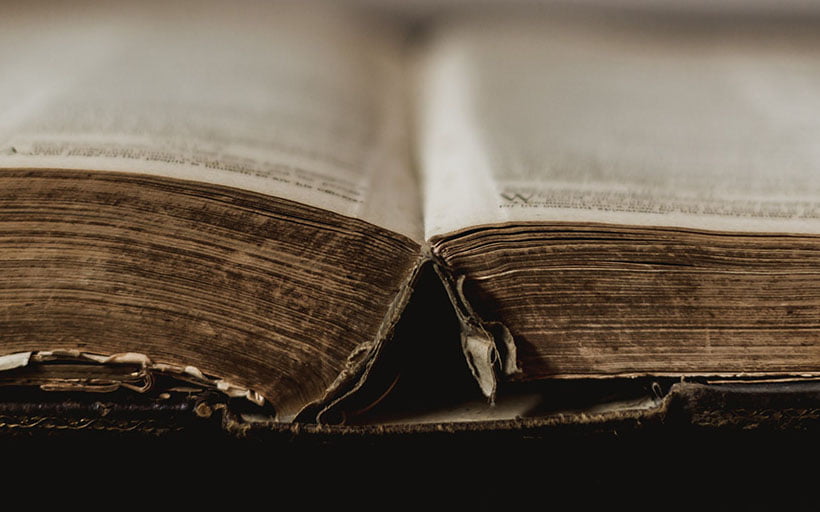 Interested in joining the world's leading print on demand platform?
It's really heartwarming when you hear amazing stories about outstanding customer service.
Especially the ones with companies that send little kids replies to their letters, like when Sainsbury's let a toddler rename their famous tiger bread to giraffe bread. Or when Lego 'consulted' with one of their characters to pen a heartfelt reply to a seven-year-old.
But how can you apply this kind of thing to your print on demand store? Well, customer service isn't just about the extravagant gestures- it's about offering an amazing service every single time a purchase is made.
Great service is deemed so important by shoppers that 86% of them are willing to pay more for a good customer experience.
Customer service should be at the heart of everything you do, by aiming to provide exceptional service, you'll leave your customer feeling valued and respected.
Providing an excellent service can obviously involve extra resources, time and money but when you get it right you'll be able to:
Stand out from the competition
Maintain a positive reputation
Encourage existing customers to purchase from your business again
Remember, it's five times more expensive to acquire a new customer than to retain an existing one!
In this article, we'll look into ways of making customer service better for your print on demand store.
5 best practises of ecommerce customer service
Customers have come to expect the best customer service and when they don't receive it, they can just jump onto Google and find another company that provides it to them — or they can leave you a dreaded bad review and never come back.
You do need to make sure that you're doing everything that you can to provide a service that ultimately encourages your customers to want to purchase from you again in the future.
Ask yourself the difficult question. Are you putting obstacles in the way of customers having a good experience with you?
By following these five best practices of customer service, tailoring them to your print on demand store you'll soon be onto a winner.
1. Set expectations & define your service standards
Nothing impresses a customer more than when someone goes above and beyond for them, but first, expectations need to be set.
For example, a common issue with print on demand is that your customers don't necessarily know how it works, or that the products you provide are fulfilled in this manner. The clue is in the name, print on demand. Once an item is purchased through your store it needs to be processed, printed and packed before it is ready to be shipped by the print supplier, which can take a couple of days. This can be further exacerbated during high volume periods, for example, Christmas or Black Friday when the printing companies are usually swamped with orders.
Another issue that may arise is that shipping can take longer than expected. Not necessarily because shipping is delayed or held in customs (although this does happen) — but rather because the customer's expectations have not been properly set. A lot comes down to where the buyer is based and where the print on demand facility is. At Prodigi, most of our printing and fulfilment is from the UK, EU, USA, Australia and Canada.
It's imperative that the customer knows how long it will take to process and then ship their order, and how long shipping can take. If they are notified clearly and expectations are set, then this will go a long way in ensuring your customers are happy with your service.
People don't necessarily mind waiting a few days for a product they want — they just need to know upfront how long delivery will take.
TIP: You can add details on shipping times to a FAQ section on your website and include a link in the order confirmation email. You can add detail to your product descriptions, or have a "How It Works" page.
2. Listen first, then respond
Customers want to know that you're listening, that you're interested in what they have to say. They may ask you questions as they're shopping on your site, use this time to direct them to the right product or service.
If a customer comes to you with a complaint, listen first, let them know you hear them and work towards resolving the problem. Ask questions, listen to their answers and provide resolutions.
A common reaction from print on demand retailers is to blame the print supplier but chances are your customer does not want to hear this, they want a solution and you've got to be the one to provide it. This means you need to take ownership of the issue immediately and communicate directly with your print on demand supplier to reach a quick resolution whilst keeping your customers informed throughout. Sometimes reprints can be ordered, or a refund can be issued and your print on demand supplier will work with you to resolve the issues.
3. Respond with speed and address
It's important to address customer service issues as quickly as possible. If there's one distinction between companies who have loyal customers, and those who struggle to retain customers-it's the speed of their customer service.
While customer service 'quality' is a great starting point, quality and fast customer service is what you should be aiming for! Delaying on issues can even make them seem worse in the eyes of your customer.
Having a print on demand store doesn't mean you'll be able to be available 24/7, so how about looking into add-ons for your store?
Gorgias is an all-in-one customer service app, that will allow you to be 'available' to your customers whenever they need you.
4. Follow up after a sale
Talking to your customers beyond a sale shows them that you care. Make sure you follow up with them and thank them for their business. Many businesses forget this, and if you take the time to do so, you'll stand out from the crowd.
Follow-ups are a great way to create customer loyalty, encourage reviews, find out about any potential product problems or defects, and also a great time to encourage add-on purchases or upsells.
For your print on demand store, you could automate sending purchase follow-ups (e.g. via automated emails) or you could occasionally contact buyers (and repeat buyers) manually with a personal thank you. You could use this opportunity to ask them if they have any other design ideas that they would like to see included in your range, or you could introduce them to other products and ideas that you think they might enjoy.
5. Make everything convenient — be accessible
Convenience is key when it comes to customer service, your customers shouldn't have to seek you out to get answers or advice. It should be readily available to them.
Have a contact page that has all of your contact details, including a phone number, email address or a contact form.
Consider using social media. You could actively use Facebook for customer service and support for example.
An FAQs section on your site can also allow your customers to have their questions answered, without even having to reach out to you- the ultimate convenience! FAQs can easily be added if you host your print on demand store on Shopify or BigCommerce.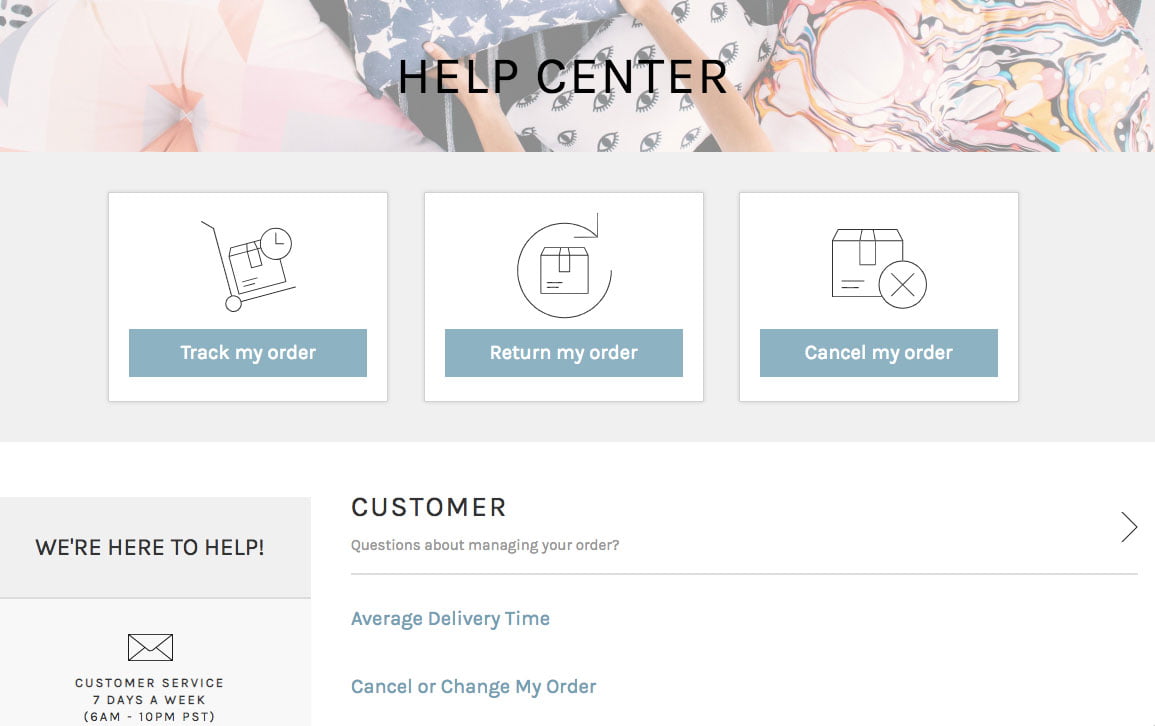 Other ideas for improving customer service
Use Autoresponders
Customers want you to be available 24/7. Whether that's feasible or not, it doesn't matter to them. They just want their questions answered as soon as they've asked them.
If you don't offer this kind of quick service, another company will and your customers may be inclined to jump ship. But your print on demand store may not be your full-time job so you're going to need some help,
Autoresponders allow you to 'always be available', giving your customers the illusion of around-the-clock customer service.
Autoresponders save you precious time. A lot of it. Not only that, if used correctly you can potentially generate a lot of new business. Below are some of the best autoresponders.
Live Chat/bots
With chatbots predicted to tackle 85% of customer interactions by the end of 2020, the time to introduce them into your customer service offering is now.
They help you to offer your customers a highly personalised experience of your site and they can help guide them towards a sale.
Chatbots are programmed to have a large amount of product knowledge and are able to support customers who have questions or hesitations about a product or service on the way to the checkout page.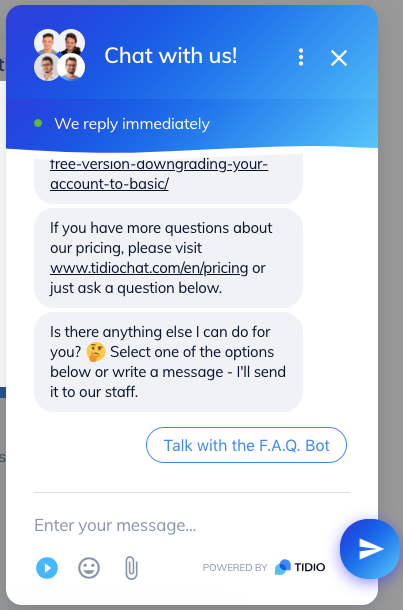 On top of that, they can be programmed to take data from email marketing campaigns, upsell products and offer discounts. This creates an even more in-depth customer service experience as if they are being looked after by a retail worker in a store.
From each interaction with customers, the bots will continue to learn about the customer from the interactions. The customer will then be provided with higher quality customer service over time.
Gobot is a great chatbot that you can easily add to your BigCommerce store, it will help you to answer customer questions, boost sales, collect customer feedback and send personalised emails, with no programming skills required.
Email marketing campaigns
Automated customer email campaigns can not only be highly effective but also do a lot of work for you.
Email frequently outperforms other channels when it comes to prompting a purchase, in fact, it's ten times more effective at attracting new customers than Facebook and Twitter.
Automating your email campaign(s) can free you from repetitive tasks and help boost your brand's bottom line. By offering support across the entire purchasing journey you can improve the customer's experience and build relationships.
There are different types of emails that you can include in your campaign:
Welcome email A way to introduce your brand to your email subscribers, triggered when someone signs up to your mailing list.
Thank you email Generated when a customer makes a purchase, to thank them and spark a customer-to-brand bond.
Product arrival email An automated email to be sent out on the day of delivery to check your customer has received their product. You'll be able to catch any delivery issues first hand and show that you care, this can help build a rapport.
Feedback email A great opportunity to gain feedback on your service and products. Customers like to know that you care about what they think and the information they give you will enable you to improve your offerings over time.
Recommendation email Once a customer has made a purchase or two from you, you're in a position to be able to recommend other products to them. Sending this directly to their inbox is designed to spark their interest.
Sale countdown emails If you're thinking about having a sale, tell your mailing list about it first. Building anticipation for product markdowns can inspire people to buy.
Re-engagement email However hard you try, customers may go quiet on you. Email them to remind them what they are missing and maybe offer them an incentive to come back!
All of the above emails can be created using add-on apps for your print on demand store like Orderlyemails.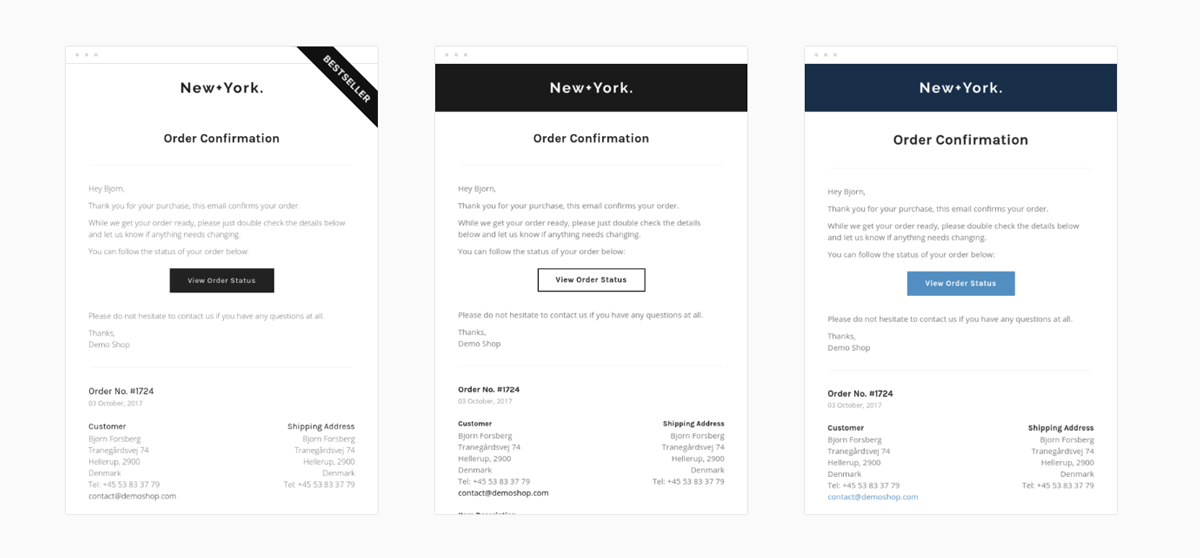 Customer loyalty and rewards
Rewards programs can increase retention, purchase frequency, lifetime customer value and referrals — and they help show that you really care about customer experience and service.
The best loyalty programs offer a combination of free gifts, exclusive discounts, early product releases and points for voucher/product redemption.
Along with keeping your customers happy you'll gain a wealth of data and practical insight along the way.
RewardCamp is an add-on available for your print on demand store that aims to help you increase your orders by 150%. It's easy to use for merchants, with a 'set it and forget it' mentality at its core as well as easy to use features for customers.
The app's features include a tiered loyalty system, 'exclude' settings and email templates.
Dealing with customer complaints
Customer complaints can provide the biggest challenge when it comes to delivering great customer service.
Hearing from unsatisfied customers is never easy, but always necessary! An emotional response will only irritate the customer further. The key is to think about each complaint as an opportunity to find out what went wrong and to win your customers back and delight them with your positive approach to finding a solution.
When taking the complaint you need to:
Give the customer your full attention and listen to the whole problem before responding.
Try to understand, put yourself in their shoes.
Use your initiative and take ownership of the issue that needs to be resolved.
You then need to work on finding a solution:
First, offer a sincere apology.
Briefly explain why they didn't receive the standard of experience they expected — but don't make excuses.
Ask the customer for their desired solution, this makes them feel involved and valued.
Set out to solve the problem. In print on demand this may require you liaising with the print on demand supplier to find a solution so it makes good sense to build a positive relationship with the print on demand service team and always ensure you have a direct channel of communication.
You should always aim to deal with complaints as quickly as possible, and make the customer feel as though they are being treated as a priority.
Also, keep a record of all of your customer complaints from the initial problem to the eventual solution. That way you can assess the records, identify any common complaints and take steps to make improvements.
If you find that a lot of your complaints are concerning the actual quality of your products, i.e the placing of the design, order a couple of samples and work on getting it exactly right.
Tips from the experts
There are so many companies and brands out there that are killing the game when it comes to customer service, here's what we can learn from them.
Listening to customers is not enough – understand them!
Jeff Bezos believes the key to great customer service is understanding your customers, and not just assuming you know what they're thinking. Maybe think about conducting a customer survey or taking time to look at your customer reviews?
Build strong relationships on social channels
This is a fantastic point that can be easily implemented. Take time to build a Facebook page for your store, learn exactly how by reading our blog on Facebook marketing.
To Close…
A common theme throughout the advice given in this article has been about taking it back to basics but with a modern twist. Using old school customer service rules, but with the help of autoresponders will put you in a great position to be offering your customers the great print on demand experience they need and expect.