Design and sell your own custom temporary tattoos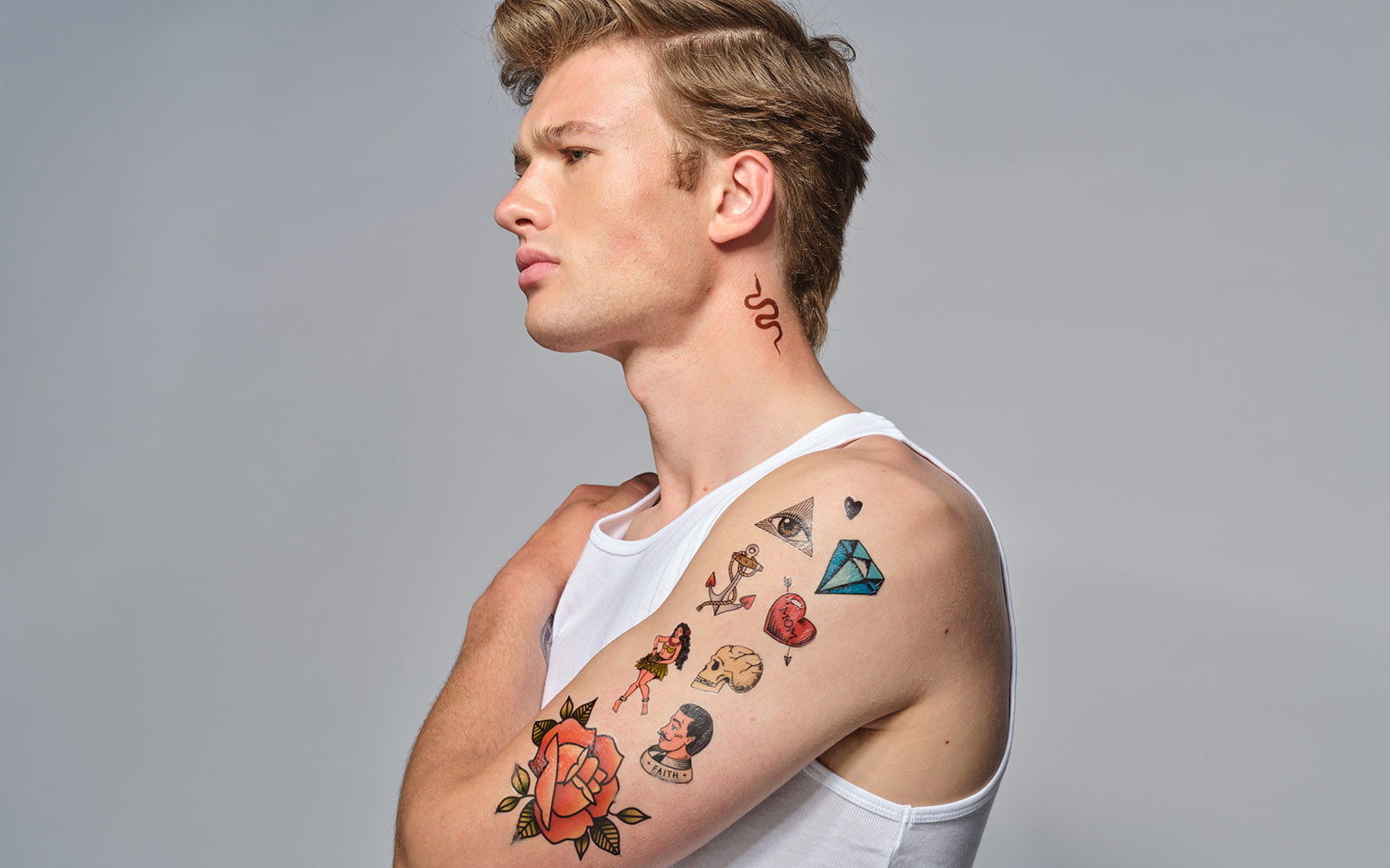 Tags
Interested in joining the world's leading print on demand platform?
Fancy trying your hand at being a tattoo artist? Well, now you can thanks to our custom temporary tattoos.
Over the past few years, we've been developing our print technology and materials to bring you something completely unique: the ability to print temporary tattoos on demand and at scale around the world, no minimum order quantities required. Fast forward to today, and not only can we now produce print on demand tattoos in small or even single quantities, but we can also have them ready for dropshipping anywhere in the world within 24–48 hours. And yes, they're even available in our Shopify app!
In this blog post, we'll explore four of the most profitable ways to make money from selling your designs as custom temporary tattoos.
1. Event merchandise
Concerts, festivals, sporting events – remember those? In pre-COVID 2019, the UK events industry alone was worth £42.3bn. The following year, live events were reported to have lost a devastating $30bn worldwide. One pandemic and several lockdowns later, though, and live events are gearing up to make one heck of a comeback. According to live entertainment company Live Nation, 35mn fans attended concerts in 2021 and average per-fan revenue was up double digits compared with 2019 figures.
And with the return of live events comes the resurgence of event merchandise, of which there's plenty of money to be made (the average price for a concert t-shirt in 2021 was $35). Enter, temporary tattoos. Slotting in seamlessly alongside custom tees and tote bags, custom temporary tattoos make great event merchandise and are perfect for generating shareable social-media content — which is good news considering that 94% of Gen Zedders and Millennials are ready to attend live events again
2. Children's parties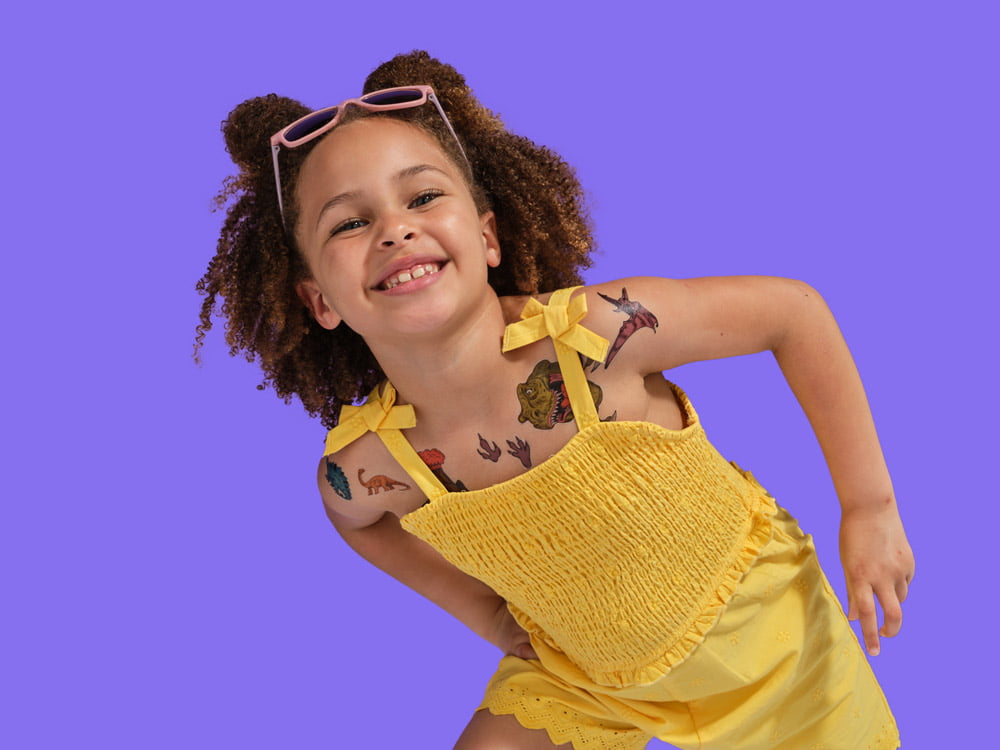 Generation Alpha might not be the first demographic that springs to mind when it comes to temporary tattoos, but hear us out. Those fake tattoos you used to get in cereal boxes and vending machines back in the 90s? Well, turns out they never really went away. In fact, the demand for customised tattoos for children has actually helped fuel the growth of the temporary tattoo market in recent years.
According to statistics, children's temporary tattoos accounted for over 61% of the market share in 2019, with research citing parties as one of the places kids are most likely to get their hands on a temporary tattoo (think party bags and favours). And considering the average parent is said to spend approximately $400 per child on birthday parties in the US, it's a market well worth exploring.
3. Corporate events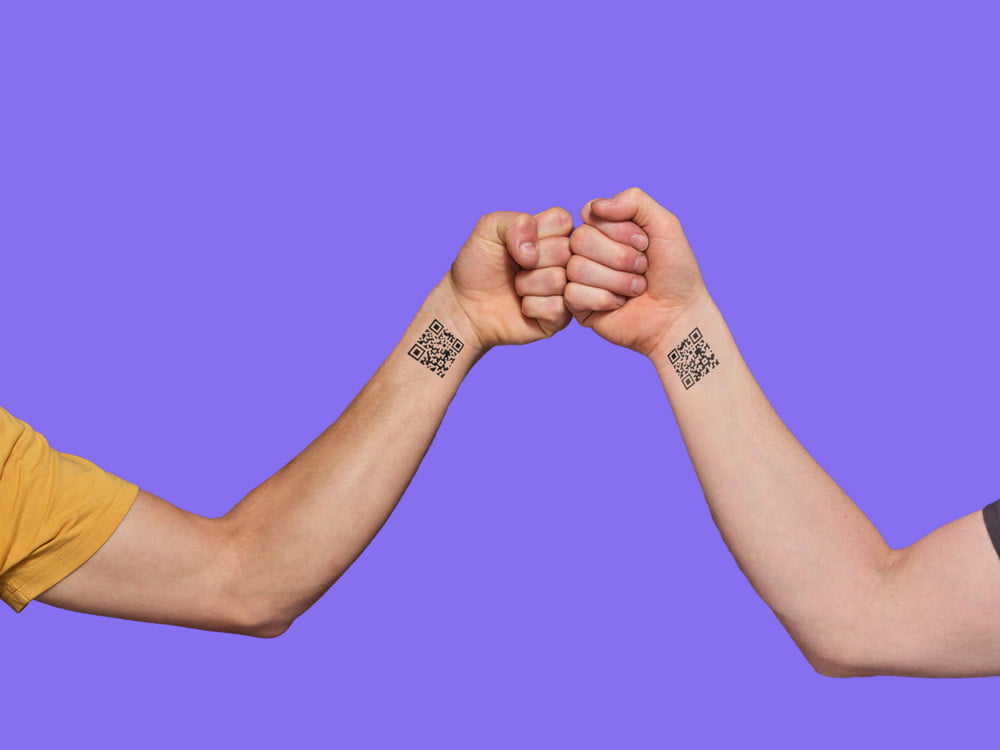 Whether it's an office party or a work convention, custom temporary tattoos are a fun and unique way for companies to promote themselves. Unlike traditional promotional products like mugs, stress balls and notebooks that typically end up in office drawers or gathering dust on desks, temporary tattoos are an exciting novelty. And let's face it, exciting novelties are much more likely to be shared on people's social feeds than cliché corporate merch. (QR code tattoos, anyone?)
Additionally, recent trends suggest corporate events are making a comeback post-pandemic, with 88% of companies already planning in-person events and team gatherings for 2022 onward. We're calling it: temporary tattoos are the new pop-up photo booths – you heard it here first.
4. Guerrilla marketing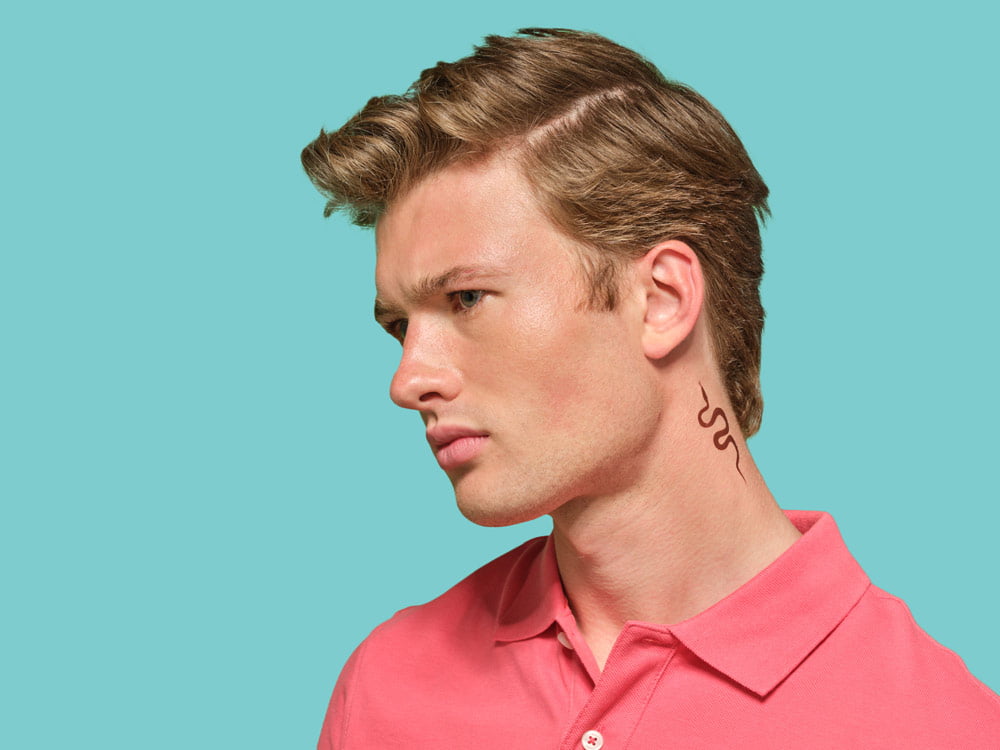 Speaking of unconventional advertising, guerrilla marketing is another avenue worth exploring if you're thinking of selling your designs as print on demand tattoos. A marketing strategy in which businesses use surprise tactics to generate publicity around a brand or product, guerrilla marketing is often used by small or medium-sized businesses on a budget, since it's predicated on reach rather than frequency.
Alexia Ohanian, one of the co-founders of social media site Reddit, credits the success of the popular online forum to a guerrilla marketing campaign. With a modest advertising budget of just $500 , he invested his money in custom stickers and distributed them all over America to help drum up interest and create a buzz around the website. Today, Reddit's worth a cool $6mn, so it's safe to say the campaign was a success. And if you can turn $500 into $6mn with custom stickers, imagine what you could do with custom temporary tattoos.
To sum up…
Ideal for everyone from artists and illustrators to content creators, anyone can design and sell custom temporary tattoos online with Prodigi. And with the global temporary tattoo market set to be worth $1084.4mn by 2026, there's never been a better time to offer temporary tattoos in your store.
Start selling custom temporary tattoos in your store today — available to order now through our Manual Order Form, Print API and Shopify App.