How to sell your dropshipping products using video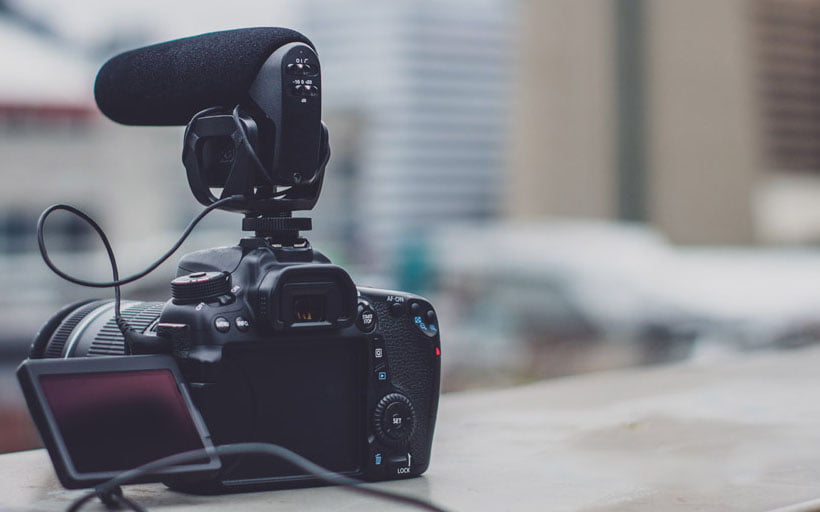 Tags
Interested in joining the world's leading print on demand platform?
The beauty of dropshipping is that you never see your products. They go straight from the warehouse to the customer, and the money goes straight from the customer to your pocket. However, if you want to promote your products it helps to get your hands on a couple of samples and use them to make content, such as interesting product images, engaging social media posts, and videos.
Videos are increasing in popularity with consumers and marketers alike. Just take a look at these statistics:
64% of people are_more likely to buy a product after watching a video
Video on social media generates 1200% more shares than text and image-based posts combined
Companies using video enjoy 41% more web traffic than companies that don't
If it's working for everyone else, it will work for you too. So order some of your products, grab your camera, and read on to find out how to sell your dropshipping products using video.
1. Make videos that people want to watch
More than 500 million hours of video are watched on YouTube every day, so it is safe to say that video is very popular among consumers. However, that doesn't mean ALL videos are going to be viral smash hits. You need to make videos that people want to watch.
Although the main goal of your video marketing campaign will be to sell your dropshipping products, you need to be creative with exactly how you feature your products if you want people to watch and share your videos.
Consider hosting a Q&A video that will allow your customers to interact with you and ask any burning questions they have about your products: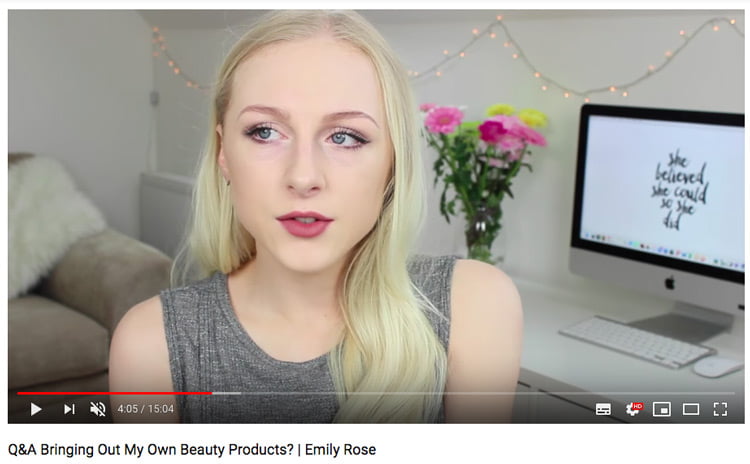 Video link
These types of videos encourage a lot of engagement because people love to see their questions read out and answered:

Video link
You can also approach influencers who already get thousands, or even millions, of views on their videos and ask them to feature your products. This is called user-generated content (UGC) and it is increasing in popularity because of how much consumers trust influencers. Here is an example of an influencer showcasing different brand products in a video. The link to the brand is also included in the video description: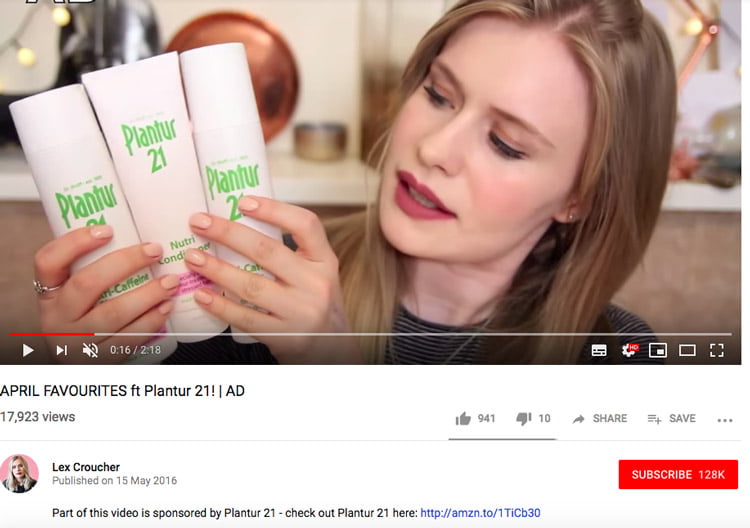 Video link
According to Medium, 86% of millennials say that UGC is a positive indicator of brand quality, and they trust this content 50% more than brand-generated content.
To reach out to influencers in your niche, you can usually find their contact information displayed in the 'About' section on their preferred platform: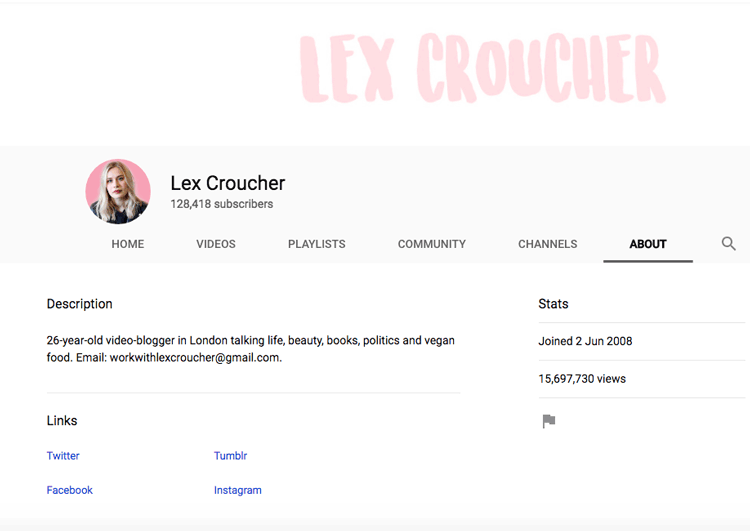 Image link
If you really want to create a straight-up ad, then this is fine too — but make sure it is engaging! No one is going to watch a video that is clearly selling to them without giving them a little something in return, so make your customers laugh: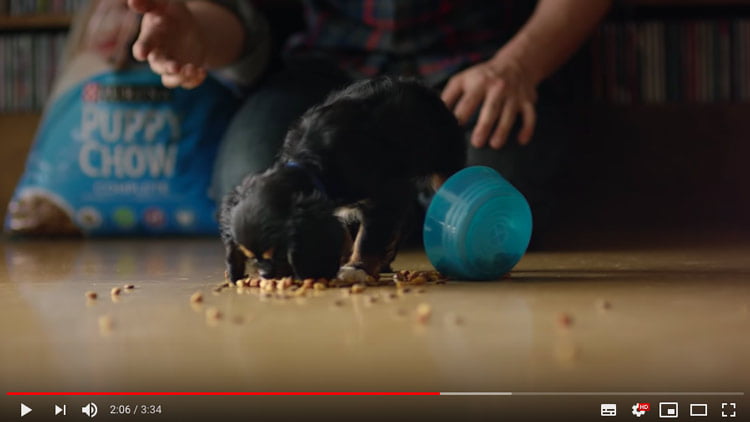 Video link
Or be genuine and tell a story: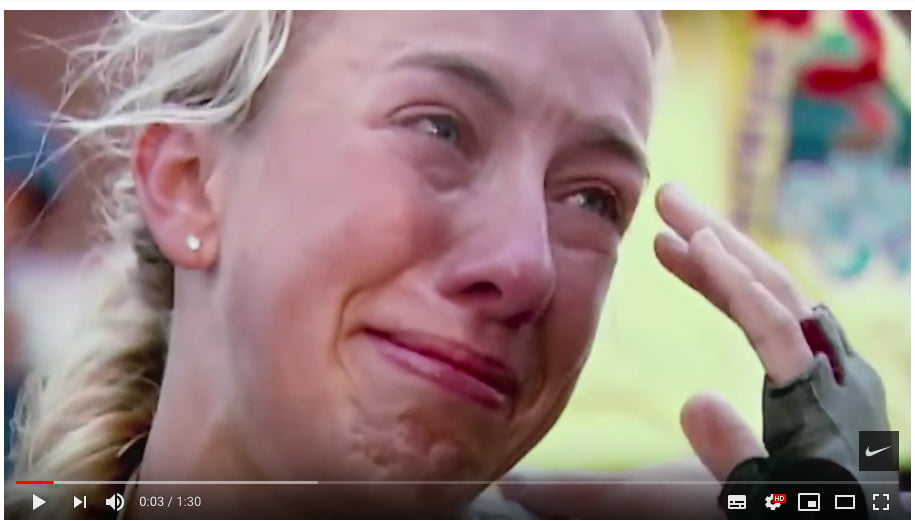 Video link
Just make sure that your video not only serves the purpose of selling your products, but also entertains viewers.
2. Optimise your videos
We've already mentioned just how many videos are being watched every day (and that's on YouTube, alone!), so how do you make your video stand out from the rest?
The answer is optimisation.
You need to optimise your video so that it has a better chance of:
Showing up in search results
Being clicked on and viewed
Directing people to your store
Let's take a look at how to achieve all three of these objectives.
1. Showing up in search results
When you upload a video to the internet, whether you use YouTube or another hosting service, you will have a chance to update the metadata. Metadata is the data that tells search engines what your video is about so that they can show it to the right people.
In order for your video to be found by the right people, you need to include the keywords your ideal customers will be searching for in your title, description, and the tags for the video. For example, let's say you sell puppy toys and you've made a video showcasing the 10 best puppy toys. Your title and description should look a little like this: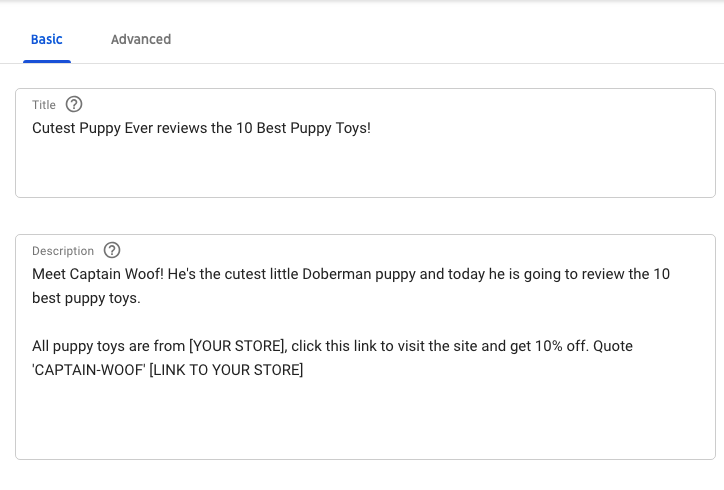 Here, the focus keyword is 'best puppy toys' because that is what potential customers of your products might be searching for.
The tags section allows you to tag the video with more keywords to ensure that you cover more ground. This is helpful because people can search for a variety of different phrases when they are all trying to find the same product.

Tag your video with your competitors' names so that you show up when people search for them too.
2. Making your video clickable
This part is easy. You just need to create an enticing thumbnail and an interesting video title.
We've already touched upon video titles above. The important thing to remember is to try and condense the message of your video down into one line. And don't shy away from superlatives!
Here are some alternatives to the above example (note that they all still include the keyword):
My BRAND NEW puppy tests the Best Puppy Toys
Best Puppy Toys as reviewed by Captain Woof!
Are these the BEST Puppy Toys ever?!
When it comes to your video thumbnail, it is important to choose an image that captures the attention of viewers straight away. The best place to start is searching for your focus keyword and checking out the competition: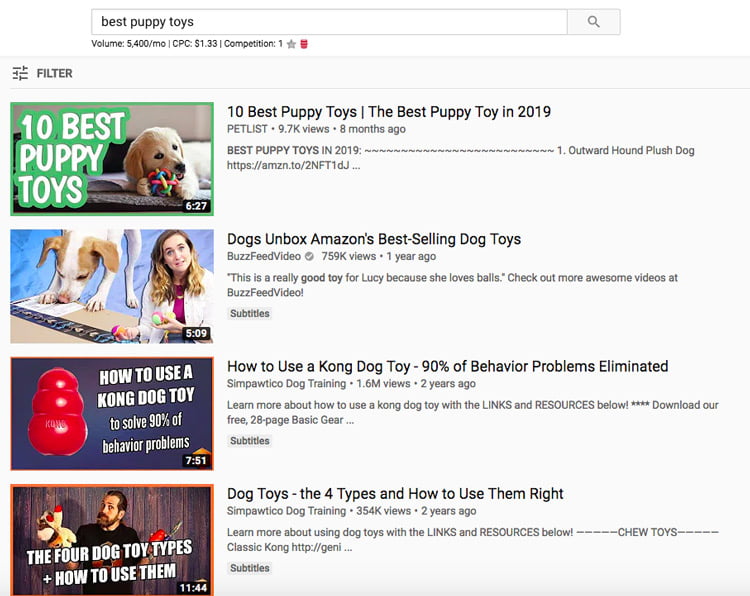 As you can see, the most viewed videos for this keyword all feature either text and a person or a dog as their thumbnail image. So just emulate this when you make your video.
3. Directing people to your store
Lastly, you want to make sure that your video encourages people to visit your store. This can be as simple as including the link to your store in the description box — as you may have noticed we did in our example above.
Here's an example of a brand doing exactly that on YouTube: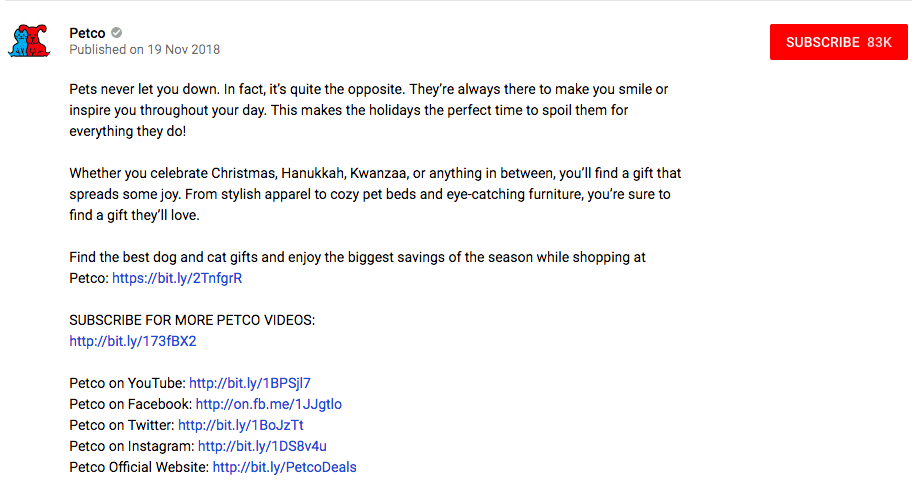 Video link
There are a couple of other ways you can drive traffic to your store too, and we're going to cover those next.
3. Drive traffic to your store
In addition to including a link to your store in the description box of your video, there are tons of other ways you can drive traffic to your store through video. For starters, you can let viewers know by verbally telling them. End your video with something like:
Click the link in the description box below to visit our site and get 10% off puppy toys!
You can also include clickable links within your video to make it even easier for people to find your store.
Interactive videos are increasing in popularity recently, and these are great for selling products. Interactive videos allow viewers to click on products within the video to find out more information about them and decide whether they want to buy them or not. One click can take viewers straight to your checkout page!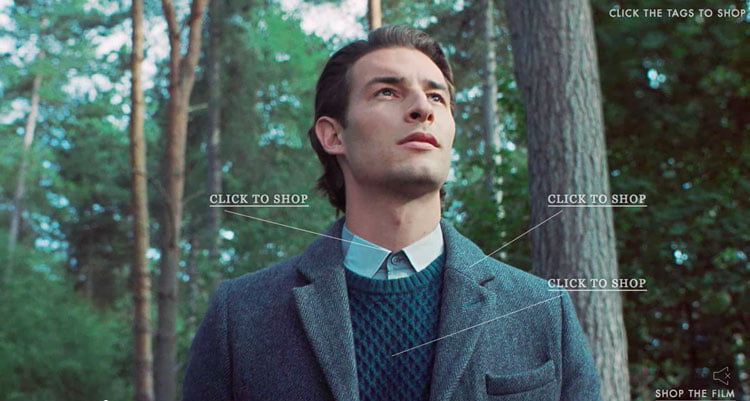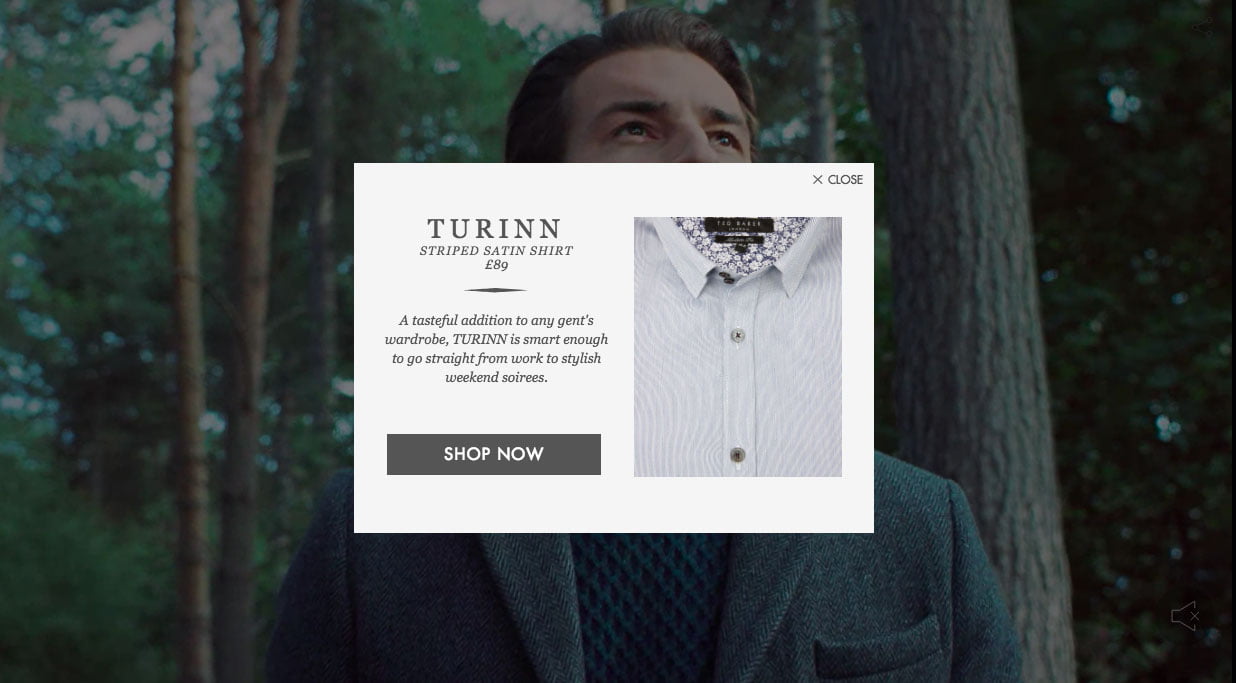 Video link
According to The State of Video Marketing 2019 survey, 23% of businesses have used interactive video marketing and, of those, 83% consider it a successful marketing technique.
4. Post in different places
So far we've focused a lot of our attention on YouTube because there are obvious benefits to posting your video there. However, you should look to post your video in as many different places as possible in order to get it in front of the most people. Let's take a look at 4 different places you can post your video, and the benefits of each one…
1. Instagram
Instagram is only just behind Facebook and YouTube when it comes to the number of users interacting with the platform each day. And, as it is such a visual site, videos perform incredibly well on Instagram.
Since the platform launched video in 2013, there has been an 80% increase for videos every single year.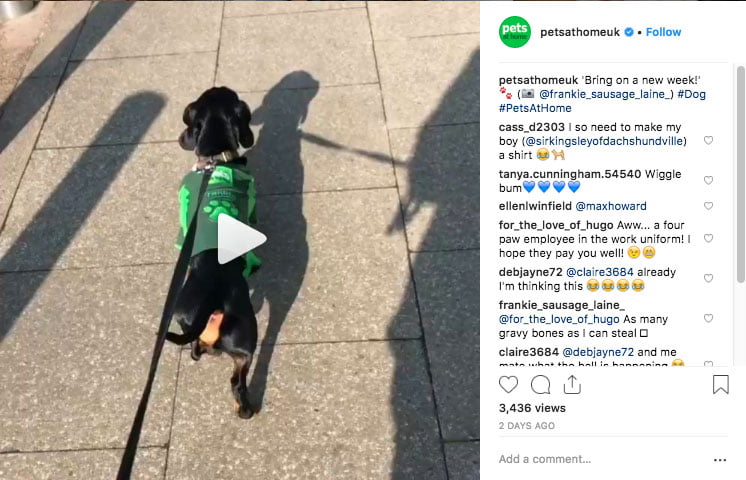 Video link
People like to use Instagram to find new products, too! With 60% of users saying they have discovered products on the platform, and 75% saying they have taken action &mdashl; for example visitng a store's site — after viewing their post.
Do think about video length when you're translating videos from YouTube to Instagram. Instagram videos should be much shorter. The maximum length for a timeline post is 60 seconds. However, this doesn't mean you need to max out all available 60 seconds.
Hubspot discovered that Instagram videos received the most comments averaged 26 seconds. Users scroll through instagram at a fast pace so keeping videos brief will help fit user expectations and maximise engagement.
2. Facebook
Facebook has a variety of different video features, such as live-streaming, Facebook Watch (a video-on-demand service), and plain, old video posts. By utilising even just one of these features, you have the opportunity to get your products in front of the platform's 2.32 BILLION users.
Facebook Live is a particularly lucrative feature, with one study finding that live videos gain 425% more shares and 1390% more comments than standard video posts. On top of this, all of your followers will be notified when you go live.
When it comes to Facebook video length, they can afford to be a little longer. Hubspot research suggest that audiences engage the most with 1-minute long videos.
Do bear in mind that 85% of videos on Facebook are watched without sound. Facebook suggest that adding captions to your video can boost view time by 12%. They now offer an auto-captioning tool that add captions to communicate the message being spoken on the video. If dialogue is used in your video it is definitely worth adding closed captioning.
3. Emails
If you're already using email as a way to market your products to your customers, then you should consider adding video into the mix!
Emails with the word 'video' in the subject line are opened 7% more often, and including video thumbnails instead of images in your emails can increase clicks by over 21%.
Make sure you're careful of the file size. Videos tend to be larger files and this can slow down load time. Anything that is slow to load will hinder rather than help as customers are likely to just close the email. You can use a compression tool to optimise your video for email. Here's a tutorial on how to do this.
4. Your website!
If you're using video to drive traffic to your website, then why not also use it to drum up sales when people get there?!
According to Forbes, 90% of users say that product videos are helpful in the decision process. This is because they allow potential customers to view your products in more detail. Sure, you can show them product images and list the product dimensions and other features in your description, but a video will allow them to see it in action.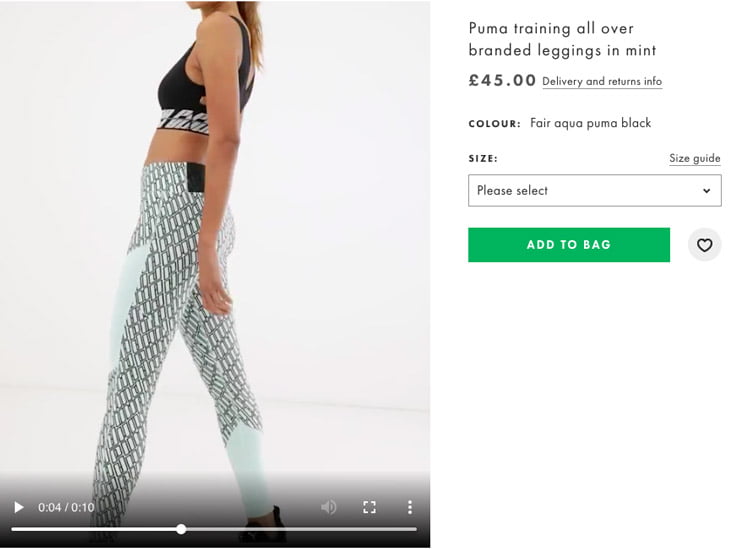 Video link
Including testimonial videos on your site will also help you to sell more products. 62% of consumers watch product review videos before making a purchase — so they might as well watch them on your site!
Adding video to your site can also drastically improve your SEO efforts and drive more people to your website. Valuable video content will also help people stay on your site, helping you get a high position ranking and high click-through rate.
5. Experiment with paid ads
Sometimes, it takes money to make money. Paid ads, while they cost you a certain amount per click (known as CPC, or cost-per-click), can ensure your video is seen by your target customers and can also give you access to insightful analytics that will help you improve future campaigns.
You can set up video ads by signing up for a Google AdWords account and following the instructions. The YouTube Creators Academy also has some great tips and tricks, including a step-by-step guide for setting up your first ad campaign.
As consumer interest in video grows, so does their tolerance for video ads. According to a video marketing study, video ad completion rates have steadily increased in the past few years, reaching 70% overall in 2017.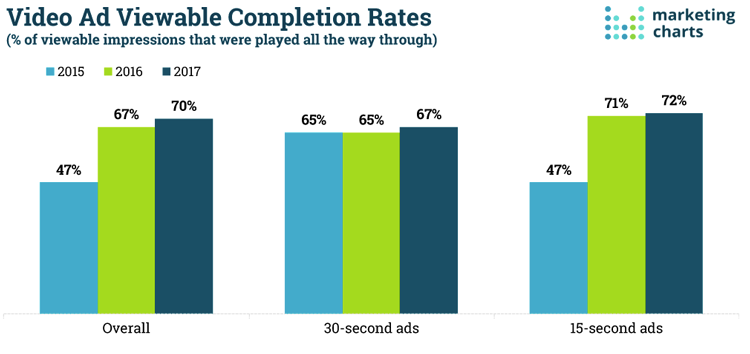 Image source
If you are going to invest in paid video adverts, it's really important to make sure they are optimised for mobile. Research by Forrester suggests that mobile is forecast to account for 72% of the growth in spending on online video advertising in the next 5 years.
Best practices for mobile video advertising:
Optimise for low bandwidth connections on mobile by utilising technologies such as HTTP Live Streaming.
Ensure the initial frames are well branded to engage customers and make an impact.
Set videos to autoplay when viewable but make sure they are silent. A sudden burst of sound will be an unwelcome user experience. Instead use closed captioning.
Adverts should be around 30 seconds if they're communicating complex information and around 15 seconds for short form ads.
Thanks for reading
With Cisco predicting that video will account for 82% of all internet traffic by 2022, there has never been a better time to start using video to sell your products.
Are you going to use any of our tips to promote your products? Or have you already started using video to sell your stuff? We'd love to hear from you!