Marketing for print on demand businesses — what's your story?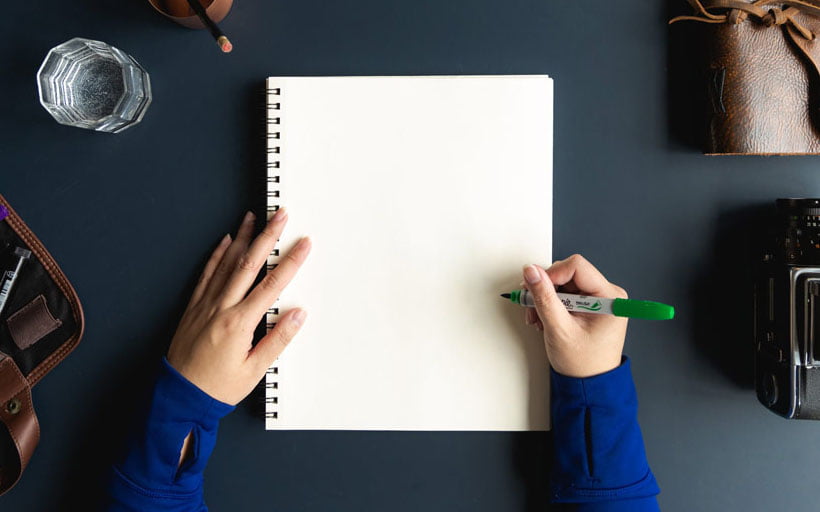 Interested in joining the world's leading print on demand platform?
For any designer looking to start a print on demand dropshipping business, there's an overwhelming amount of information online. From the best way to set up a custom print online store through to sales and marketing guidance, it's easy to get lost in the myriad of tech-speak and selling buzzwords.
As the world's leading print on demand platform, here at Prodigi we've seen our fair share of start-ups go from nought to 100 miles per hour on the orders front, so we'd like to share some fundamental secrets of marketing success.
Have a niche or specialism
Know who you are selling to, and don't try and sell to everyone. There are exceptions to every rule, but generally speaking, it's the businesses with a quirky hook or who offer something just a little bit different that do well in print on demand. Generalist ecommerce retailers tend to do better with very large marketing budgets, so if you are a small or medium-sized enterprise, this is a particularly important point!
Build a compelling brand
You need to think about your story, and tell it with pride. The most successful brands are ones which mean something and resonate with people.
Your brand message should be clear, concise and should not confuse your audience. The company name and identity should align to the products you are selling. For example, if you were selling custom printed illustrations of cats, you wouldn't call your company DogPics! Your brand should make sense to the specific audience you are trying to reach.
Don't compete with yourself!
Your on demand print store should have a theme (for example cats), related themes (small animals) or some commonality (photos taken by animal lovers). The content shouldn't jar with itself. For example — unless you're a large retailer — we wouldn't recommend selling both pictures of cats and premium sportswear. (Well, unless it's sportwear with pictures of cats of course!)
Again, this forms part of your narrative too. Using our example above, it might be that your store is targeting feline owners. If so, you could have different collections of products, 'cats at play', 'cats sleeping' etc. You could even get more creative and have a section with 'advice for happy cats'. This type of content is great to build your brand, and also gets you bonus points for being Google-friendly too!
Use the right words
If you want people to find your products easily, using good quality descriptive words is really important. Make sure you use the right text to convey the features and benefits of your product. A cat lover wanting branded custom apparel wouldn't type into Google or Etsy 't-shirt design by Karen' instead they are far more likely to try 'cute cat designer t-shirts'. Make sure the headings and descriptions in your online store catalogue give you the best chance possible for would-be purchasers to find you.
Be pro-active
Don't wait for customers to come to you. There are so many resources online tailored to developing a good marketing mix for your custom print dropshipping store. Use your trusted business partners to your advantage, cut through the generic online noise and look to their resources for help and inspiration.
If you're a Shopify customer using the Prodigi App, take a look at our marketing blog posts and the Shopify online resources. Likewise, Etsy have a host of hints and tips to help you achieve a good search ranking on their marketplace. Invest your time in using the resources at your fingertips.
And remember, if it all seems a bit daunting, start small. Hone your business narrative and then move on to the rest step by step. Given time — and a bit of trial and error — you will learn the best methods for marketing your business whilst maintaining a good return on investment.