Three of the best Halloween tattoo ideas for ecommerce sellers
Tags
Interested in joining the world's leading print on demand platform?
The only thing scarier than haunted houses and supernatural séances? Not having anything Halloweenish (it's a word) to sell in your online store for Halloween shudders in spine-tingling unpreparedness.
Fortunately though, that nightmare doesn't have to become a reality, because we have the perfect product to help boost your sales this October 31st in the form of our print on demand Halloween tattoos.
Quick and easy to apply, our custom temporary tattoos can be used to turn your original designs into unique Halloween looks. Keep reading for three of the best Halloween tattoo ideas for ecommerce sellers.
Kids' Halloween tattoos
When it comes to children's Halloween costumes, taking a pair of scissors to a bed sheet just doesn't cut it anymore. Halloween tattoos, on the other hand, are a much cooler option. As well as making great Halloween party favours, they're also ideal for trick-or-treating.
Made from skin-friendly waterslide film and adhesive, our Halloween temporary tattoos can be applied to both the face and body. Oh, and don't worry, although they're technically designed to last for up to one week, they can also be easily removed with a dab of baby oil and a warm, damp cloth. You're on your own when it comes to removing those chocolate stains, though…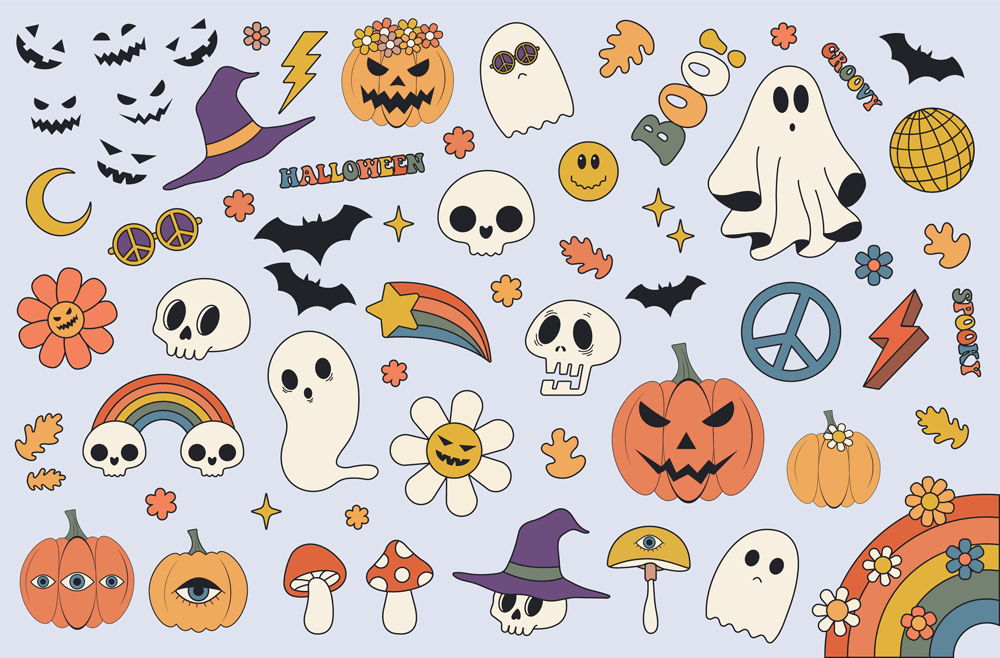 SFX Halloween tattoos
Novelty fangs and devil horns are so 2022. Trick or treat your customers to something less cliché this spooky season by creating your own SFX (aka special effects) tattoos – think blood, bite wounds and cuts. Bonus: custom temporary tattoos are much quicker and less messy to apply than Halloween makeup. Thank us later.
What's more, our Halloween tattoos are available to order in five sizes ranging from 2x3" (S) to 12x12" (XXL), so you can experiment with subtle to not-so-subtle designs for striking maximum terror in the hearts of all your friends and family.
Art-inspired Halloween tattoos
As a print on demand seller, chances are you're also a creative, so why not get creative with our Halloween temporary tattoos? Play around with vintage-style graphic designs, like the ones below, to colourful* Day of the Dead-inspired motifs, including sugar-skull designs and floral patterns.
Here at Prodigi, we can produce tattoos of any shape or size, provided that your design fits within the measurements specified above. Once we receive your design, we'll get to work printing your tattoo in vibrant, high-definition colour, before packaging and dropshipping it direct to your customer.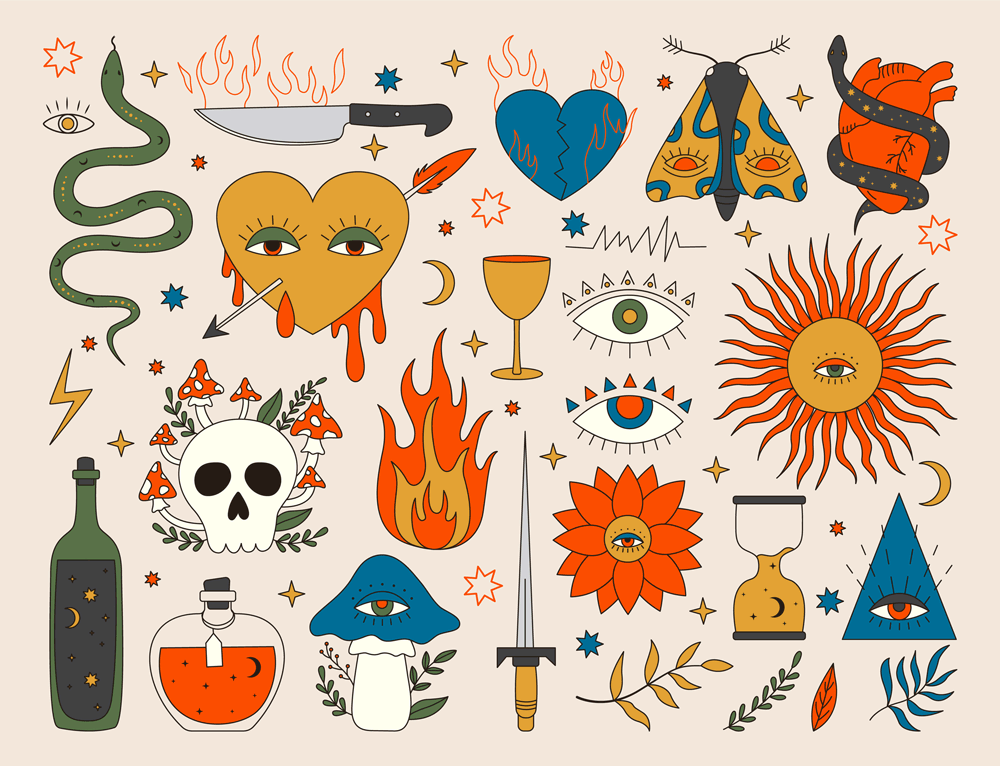 To sum up…
As Halloween creeps closer, don't let the fear of being unprepared haunt your online store (don't worry, we're officially out of Halloween-themed puns). Use our Halloween tattoo ideas to create and sell your own custom temporary tattoos, and make this Halloween your most profitable one yet!
For more Halloween-themed print on demand products to sell in your store, check out our Halloween collection.
Feeling inspired? Create your own Halloween tattoo using our free Mockup Generator. Alternatively, order a custom sample to try our custom temporary tattoos out for yourself.
* Please note that any white areas will appear transparent when the tattoo is applied and will therefore not be visible on the skin.