The rise of influencer merchandising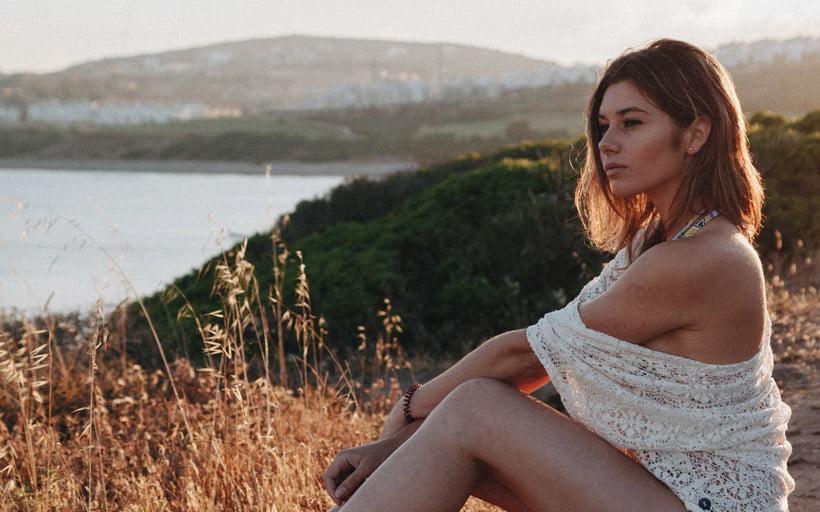 Interested in joining the world's leading print on demand platform?
If you're a content creator, the objective is pretty simple. You're always looking for more engagement and more exposure for yourself. Increased revenue wouldn't go amiss either!
Influencer marketing has become an enormous industry almost overnight. Largely, it's the result of a perfect storm in which consumer trust in brands and marketers has plummeted, while their confidence in influencers they trust has soared.
Seeking to monetise the position of influence is a natural evolution. After all, an influencer who generates a healthy income is able to focus on doing more of what their audience wants. This is particularly true if revenue can be generated whilst maintaining authenticity and relevance.
Smart creatives and talent management agencies have explored countless money making avenues, from ad revenue, through to sponsored content, product reviews and brand endorsements.
But while influencers have been quick to see the value in endorsing other people's products, the idea of selling their own products often seems like a minefield; a risky, expensive road lined with headaches and laborious, time-consuming work.
Today, we're going to debunk that idea. There's a reason influencer merchandising has been on the rise in recent years. It's not as difficult as you think.
Merchandising through time
There's nothing particularly new about selling merchandise. Printing a logo, slogan or design on a t-shirt or hoodie is hardly reinventing the wheel. For decades, branded merchandise has been a hugely lucrative way for brands, clubs, bands and personalities to promote themselves.
Most of us will have worn a garment or bought some sort of branded gift just because it featured our favourite movie, musical artist or slogan. It remains a powerful statement of individual expression.
It's also a highly lucrative business. Consider t-shirts, alone. Custom t-shirt printing is forecast to reach a value of $3.1 billion by 2025.
So, we've established that merchandising can make money. But what are the challenges?
The risk of merchandising
Well, the problem is that merchandising has always been a risky, unknown space. You can make money on merchandising — you can also lose it.
There's the time-consuming hassle of sourcing products. Making sure they're up to scratch and finding reliable, trustworthy partners and suppliers. It can take days, weeks and even months to source, test and approve products.
Then there's the up-front cost of ordering inventory and hoping it'll sell.
The logistical nightmare of fulfilling orders, potentially from all over the world.
Not to mention the ever present risk that your operation doesn't quite get off the ground, leaving you with mountains of useless, unsold stock and a big hole where your money used to be.
These concerns may have prevented many influencers from joining the merchandising party before, but the game has changed now.
Enter technology
Industries continue to be disrupted due to the rapid advance of technology, creating new and exciting opportunities all around us.
The influencer merchandising space is no exception — and these changes are opening up the merchandising opportunity for everybody from individuals, to mid-levels run by talent agencies, all the way up to the truly 'big fish'.
Influencers are doing incredible numbers generating amazing revenue from merchandise sales — in many cases, up to 6 figures per month. Individuals and companies can now set up merchandise operations in-house with minimal effort, zero risk and no upfront cost. And best of all, they can do it in just a few minutes — a process that would have taken literally months just a few years ago.
Print on demand suppliers like Prodigi allow you to populate a Shopify or BigCommerce store with a huge range of branded products in a matter of seconds. Just upload your design once, and it will automatically roll out across a huge (and ever-growing) range of apparel, mugs, photo products, wall decor, home decor, stickers, phone cases and fine art.
Designs can be scaled and edited to fit any product perfectly, and markups are decided by influencers, too. In a short space of time, products are live and ready to buy, with all shipping and order fulfillments taken care of.
This new way of working means that creators and influencers don't need to worry about ordering and holding stock. What's more, there is a greater sense of freedom over designs.
Products can be easily tested with any audience, to see what works — all influencers need to do is take care of the graphic design and marketing.
With print on demand merchandise, you can stay relevant with slogans, catch-phrases, hashtags and even time-sensitive designs that are tied to specific events or seasons.
If they don't sell, you've lost nothing.
The gift of data
The benefits of merchandising in this way aren't just limited to generating revenue. It can help boost every area of your marketing efforts.
How? Well, the majority of influencers operate on platforms and channels that they don't own. The problem with this is that platforms like YouTube, Instagram, Facebook, Twitter, are often selective about the data they share with content creators.
Sure, you get the surface level information, but in a world where engagement and data are so incredibly important, you could always use more to help tailor your content and stay relevant.
Suddenly, when one of your followers buys a t-shirt or a coffee cup with your slogan on it, you have access to incredibly rich data about your most engaged followers. Their name, email address, geographical location, maybe event date-of-birth!
We're seeing a large number of influencers filtering followers from these third party sites into their own databases and mailing lists.
Closing thoughts: an upward trend
Influencer merchandising is, currently, a fairly niche, unknown topic. But as word gets around how easy it is to monetise your online presence with zero-inventory merchandising, we expect that to change quickly.
We've created a guide to monetizing your audience using print on demand merchandise to help you get started.
Print on demand services — with their practically risk-free, no-upfront cost, dropshipping business model — are so incredibly easy to use, and quick to set up, that online influencers and their management agencies are looking at a golden opportunity here to drive revenue and deliver fantastic products to their loyal audience.
Interested in selling your own merchandise? Take a look at our Shopify app