How to create professional mockups for your print on demand products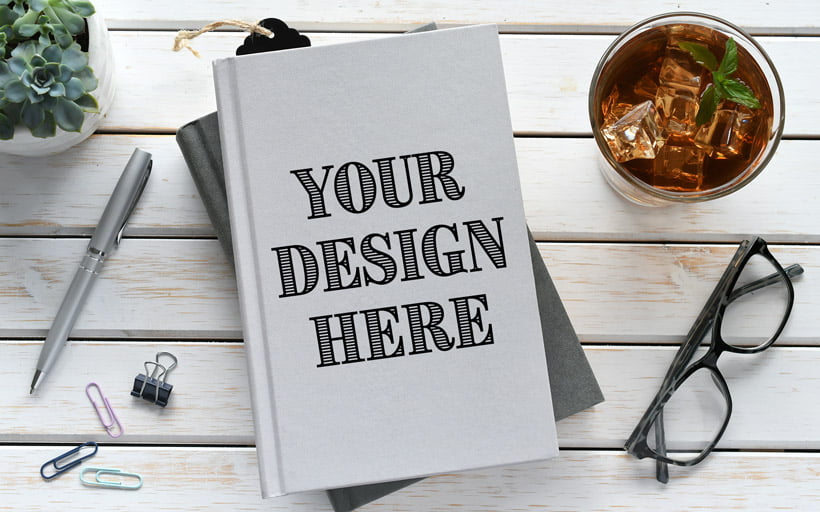 Interested in joining the world's leading print on demand platform?
You know those slick editorial shots of aesthetically pleasing burgers, complete with juicy beef patties, meticulously placed lettuce and semi-melted Kraft cheese? Well, that's precisely what this blog post is designed to help you achieve as a print on demand seller, except instead of burgers*, you'll be learning how to use the below resources to create attractive product mockups for things like wall art, stationery and home decor.
Ready to start taking notes? Good stuff. Let's go. flexes fingers
*Side note: We could totally go for a burger right now.
Prodigi
Yes, we did just name-drop ourselves. As well as offering a range of customisable products for ecommerce sellers to design and sell online, we also provide a whole host of other print on demand solutions, including our very own mockup generator.
Free to use, it enables users to create mockups in just a few clicks. Simply select the product you want to customise, set any relevant specifications and upload your image. Our mockup generator will then apply that image to your chosen product, ready to download. It'll even go the extra mile by generating lifestyle images for specific products, such as our framed prints and canvases.
Can't find the product you're looking for in our mockup generator? Be sure to browse our selection of free downloadable assets for any blank photography. Alternatively, you can always order a sample to take your own marketing shots. After all, you can't beat the real deal. Plus, adopting the ol' "try before you buy" approach means you can vouch for your own products.
Image source
Placeit
One for the tech un-enthusiasts, Placeit allows you to create mockups, videos and design templates directly from your browser without having to download any software.
When it comes to product mockups, the website houses a vast collection — and we mean vast. Looking for a mockup of a tote bag in a perfectly lit studio, cosy coffee shop or bustling internet café? You got it. Need an image of two people wearing matching hoodies, joyfully skipping through a field of flowers? Placeit can hook you up.
Better yet, you can download your first mockup for free. Once you've redeemed your freebie, you'll have to pay $9.99 per month to access unlimited mockup downloads.
Photopea
It might sound cute and unassuming, but Photopea is actually an extremely versatile and powerful online photo editor. Its user-friendly interface and wide range of editing tools lets you easily create mockups that make your print on demand products pop.
Using web-based software that's not dissimilar to Photoshop, it's great for combining your custom designs with editable stock imagery thanks to an array of powerful features, including layers, filters, blending modes and precise selection tools.
And the good news is that the majority of these tools are free to use, so long as you don't mind the occasional ad popping up every now and again. If not, you can pay to upgrade to the premium version, which is blissfully ad-free.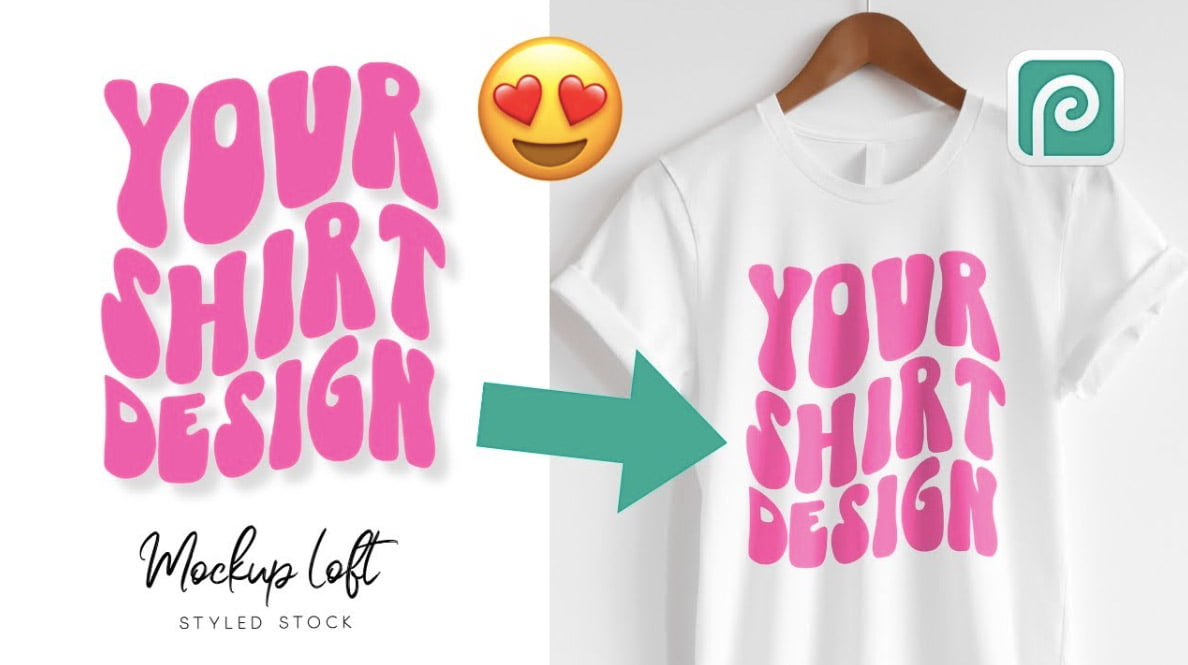 Image source
Adobe Stock
Packed with royalty-free stock images, photos, videos and even music, Adobe Stock is an excellent resource for print on demand sellers seeking quality, high-res mockups.
However, it's worth noting that editorial assets are subject to copyright restrictions, which means you can't modify them with your own designs. Consequently, you run the risk of your customers running into the exact same image elsewhere on the web. Non-editorial assets, on the other hand, are fair game and can be edited within reason.
Adobe Stock offers a free trial for tentative users who are "just having a look" and paid subscriptions for continuous access to its resources.
Creative Market
The clue's in the name with this next one. A hotspot for creative assets, online marketplace Creative Market features community-generated design assets, including (you guessed it) product mockups.
While these mockups come with a price tag, users can choose from over 100,000 "pixel-perfect" mockups designed with "realistic textures, shadows and lighting", making them well worth dropping a few bucks on.
Product-wise, Creative Market has templates for just about everything you can think of — from mugs and phone cases right the way through to apparel.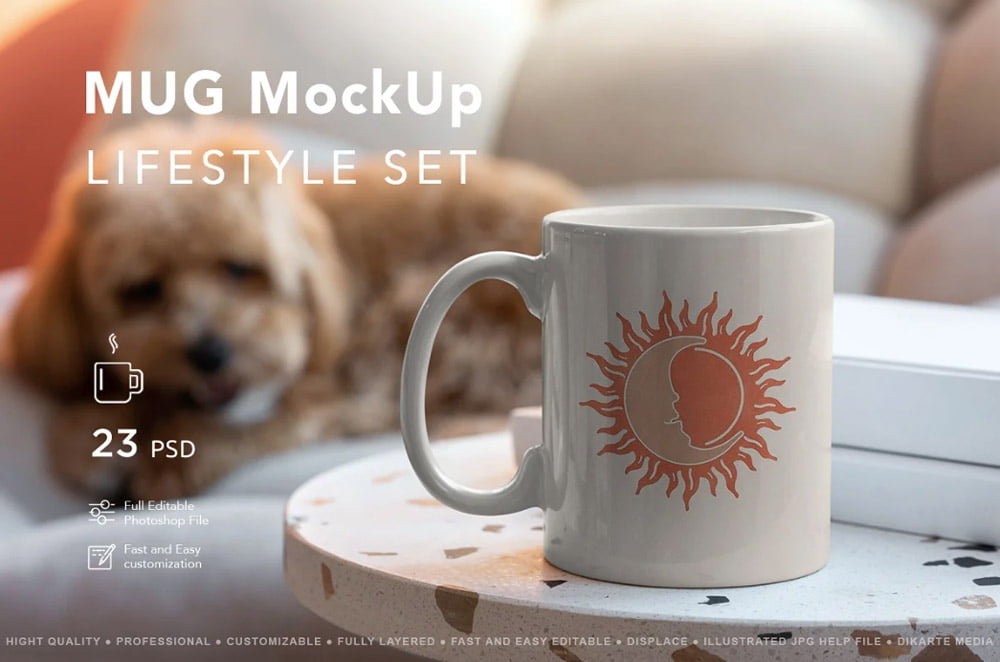 Image source
Bria
Meet Bria: Your AI-powered assistant. This innovative platform allows you to generate stunning custom visual content without having to lift a finger — work smarter, not harder, right?
Your options include either uploading an image for customisation or instructing Bria to generate a series of photorealistic images. Bria pays close attention to specific facial expressions (take note, Midjourney) and even allows you to remove unwanted elements from the background, giving you full creative control.
To use Bria, you'll need to integrate with its API, so unless you're relatively tech-savvy, you might want to call in a developer to help get the job done. You can take a look at Bria's pricing model here.
Honourable mention: Etsy
So much more than just handmade crafts and vintage finds, Etsy is actually a surprisingly good place to find product mockups. Granted, you'll need to pay for them, but there are plenty of mockup bundles available to give you more bang for your buck.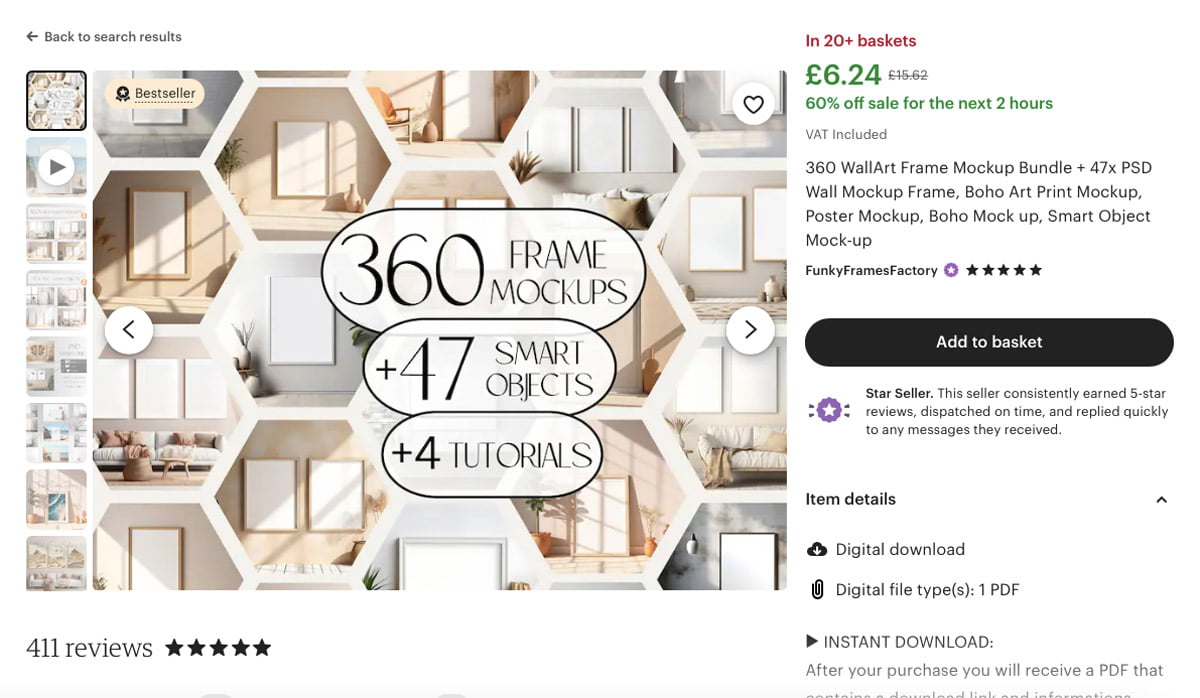 Image source
To sum up…
Whether you're searching for free assets, state-of-the-art software or fuss-free tools to help create mockups of your print on demand products, our guide has something to suit every print on demand seller's budget and skill level. So, on that note, happy mockup-making!
Be honest, you're still thinking about that burger, aren't you?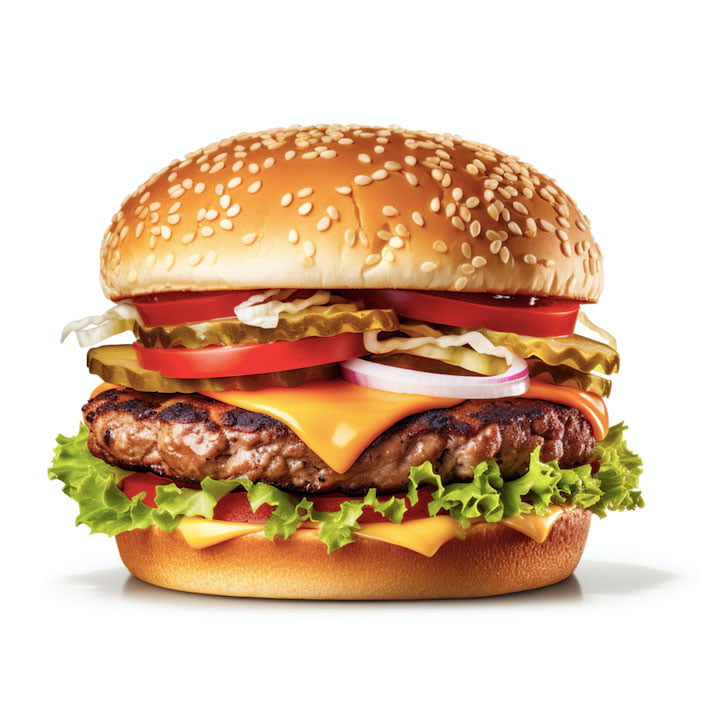 Debating launching your own print on demand business? Sign up to Prodigi and start selling custom products online today.