Prodigi dashboard update: New order management system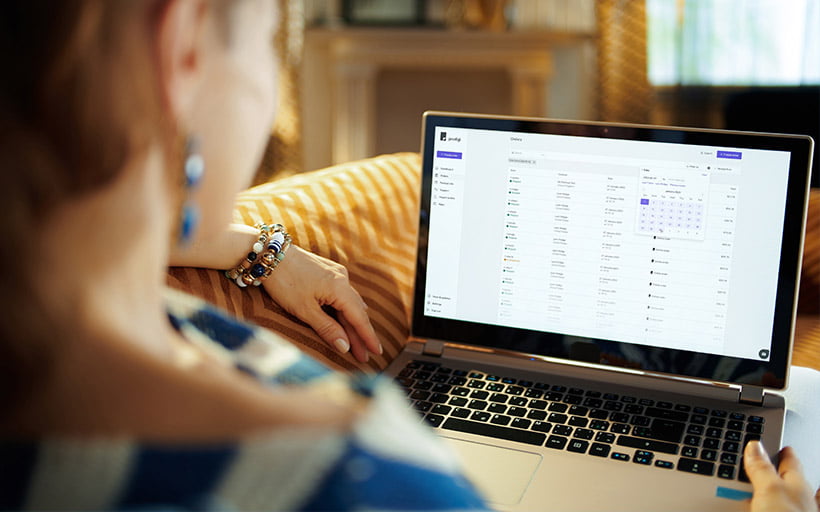 Tags
Interested in joining the world's leading print on demand platform?
Spring may not have sprung just yet, but that hasn't stopped us from doing some preemptive spring cleaning and releasing a number of exciting new updates to your Prodigi dashboard. Why now, you ask? Simple. You told us that the Prodigi order experience could be better, so we took your feedback on board and have been doing lots of work under the hood to improve it. Here's what's changed…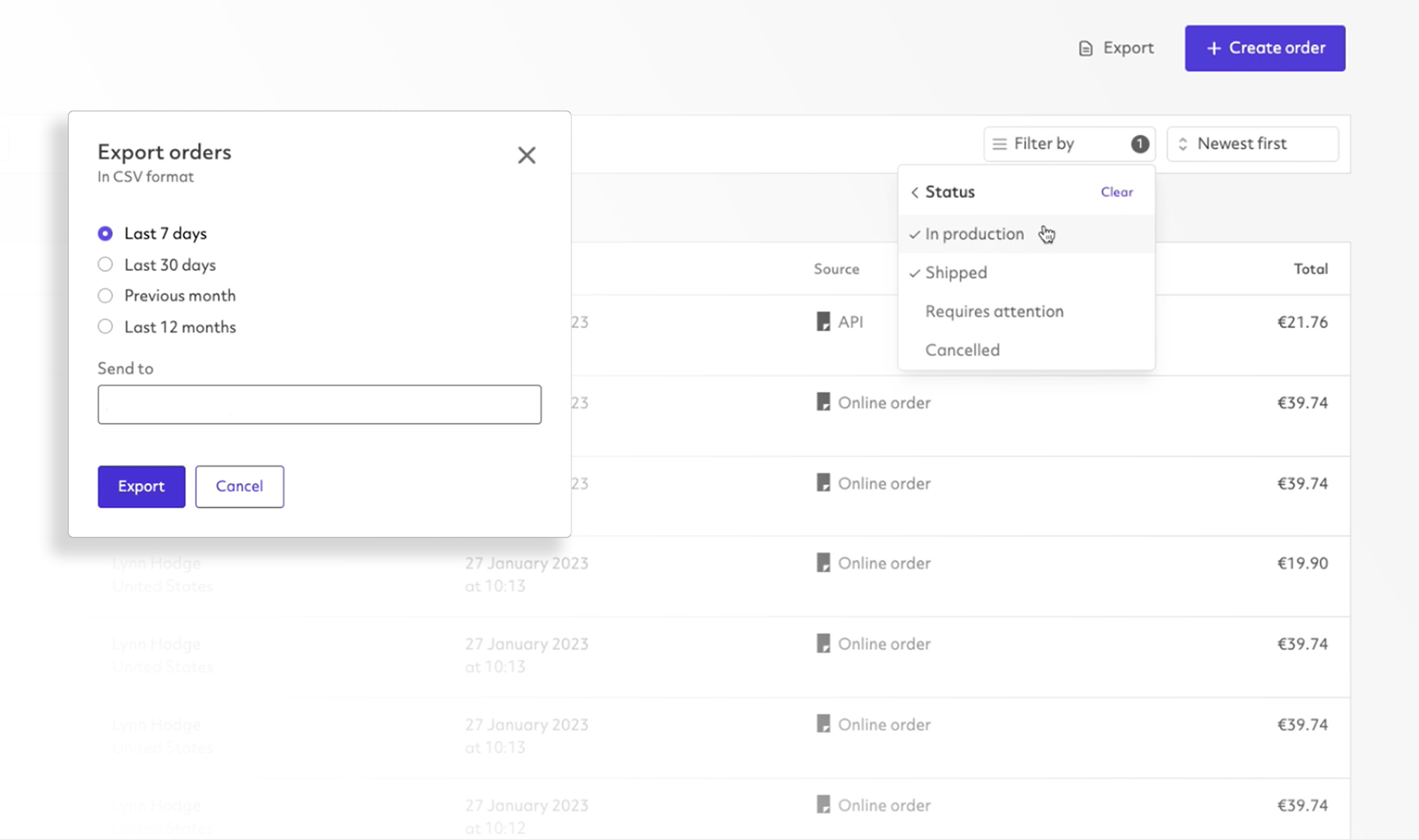 As well as bringing a fresh new look and feel to the 'Orders' page, we've also introduced a brand-new and highly requested 'Export' button to it that enables you to export your orders as a CSV download, allowing you to view all of your orders in one place and within a defined period of time. This also means that you'll be able to gather any data needed for accounting and reconciliation purposes quickly, easily and securely.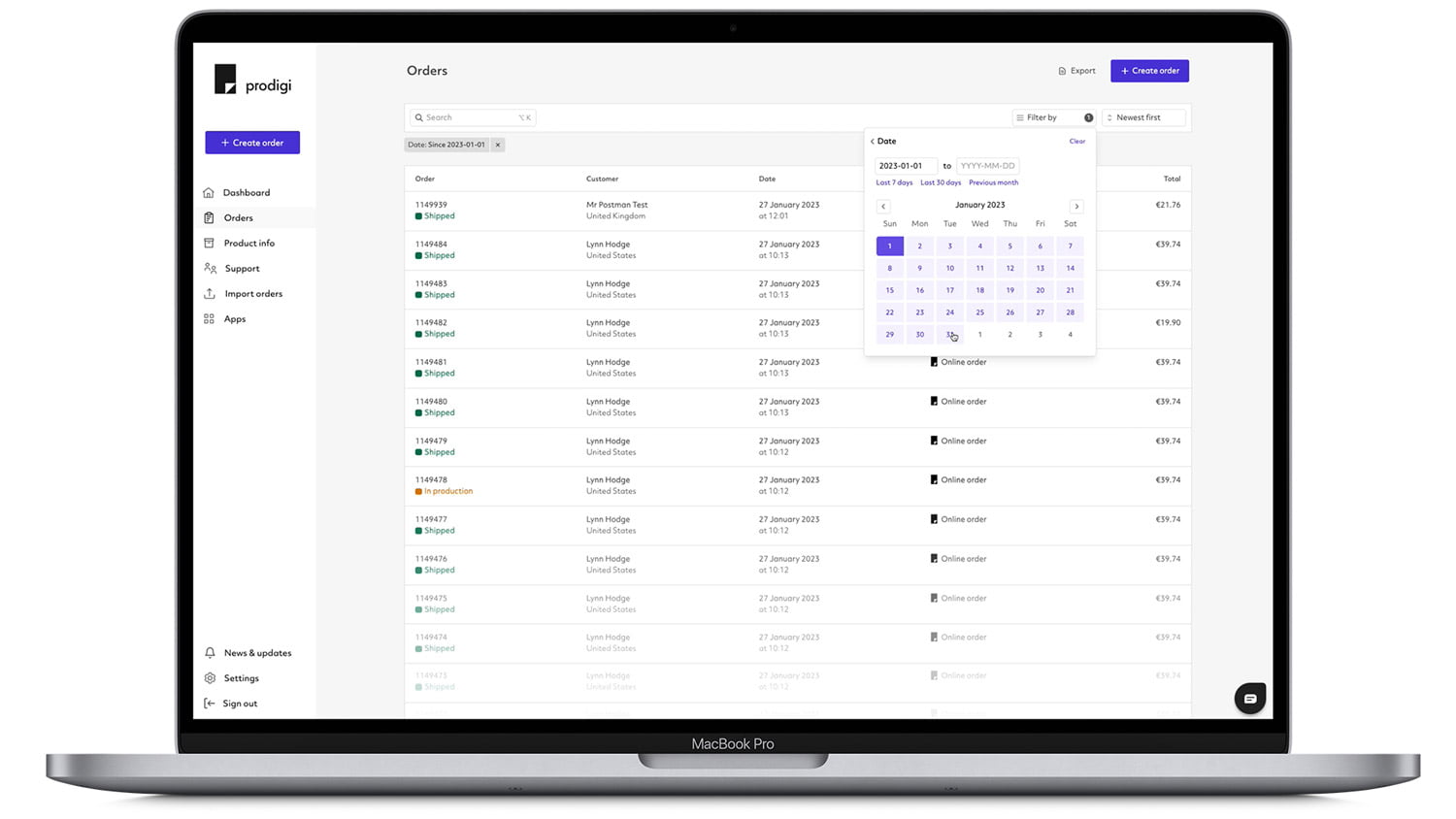 And that's not all, because we're also providing you with more detailed and relevant information relating to your orders, including the source of your orders (e.g. whether they were submitted via our print API or manual order form) and a new notification service that informs you of the reason for any delays with your orders.
Lastly, order events are now shown in reverse chronological order, with the most recent updates appearing at the top of the screen to save you from having to scroll down the page to find what you're looking for. We've also given you the option to sort your orders by newest or oldest first, depending on your preference.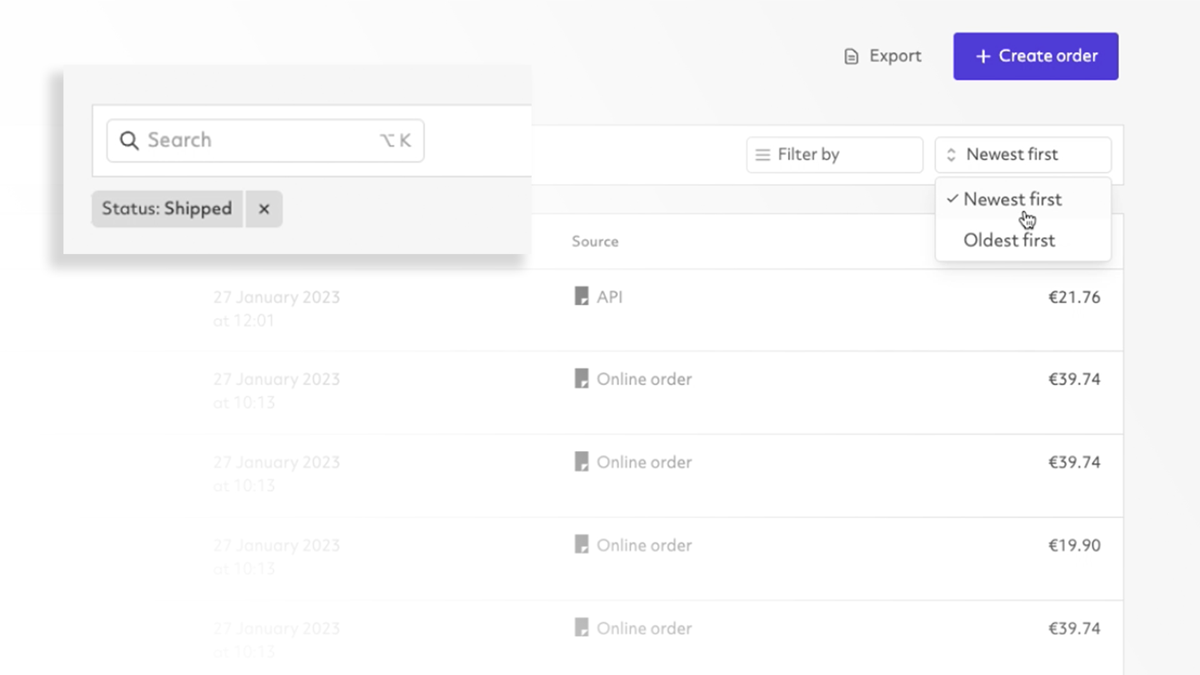 We hope these updates help make managing your orders a whole lot easier and that the new and improved interface makes navigating your way around the dashboard much more straightforward.
FAQs
What's changed?
In addition to giving the 'Orders' page in your Prodigi dashboard a general spruce up, we've also implemented the following:
Adding an 'Export' button to the 'Orders' page that allows you to export all of your orders as a CSV download
Providing you with more detailed information regarding the status of your orders
Displaying order events in reverse chronological order so that the most recent updates appear first
How have the order IDs changed?
We've removed the ord_ prefix from our order IDs, which will now show as long numbers in the new version of the dashboard. Additionally, shipments in your order will now be labelled with a shp_ prefix.
How do I export order data?
Log in to your Prodigi dashboard
Click 'Orders' from the menu on the left-hand side
Click the 'Export' button at the top right-hand side of the screen
Select the desired time range of the orders that you'd like to export
Enter your email address, and click 'Export'
You'll receive an email with a link redirecting you to your Prodigi dashboard
Click the link in your dashboard to download the CSV safely and securely
Does this support your upcoming Etsy app?
It does indeed! This update will help us lay the groundwork to facilitate connecting your online store to a range of ecommerce platforms, like Etsy.