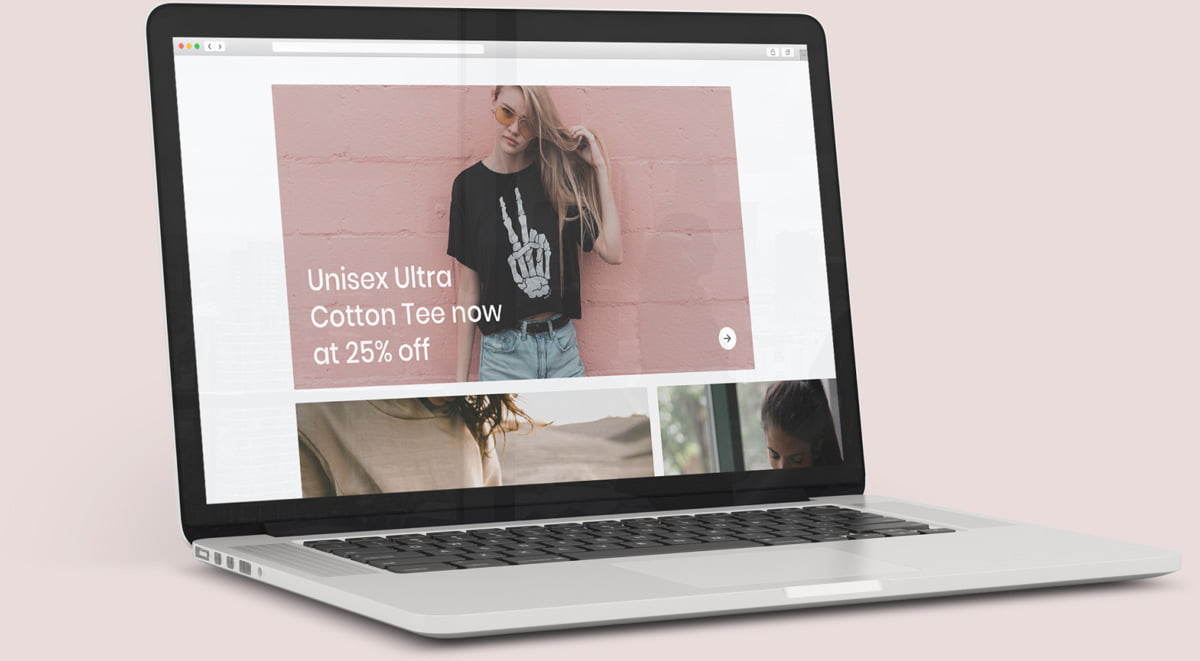 Online print shop
Instantly create a fully functioning print on demand store.
Our print shop solution makes it easy to launch and run your own print on demand business.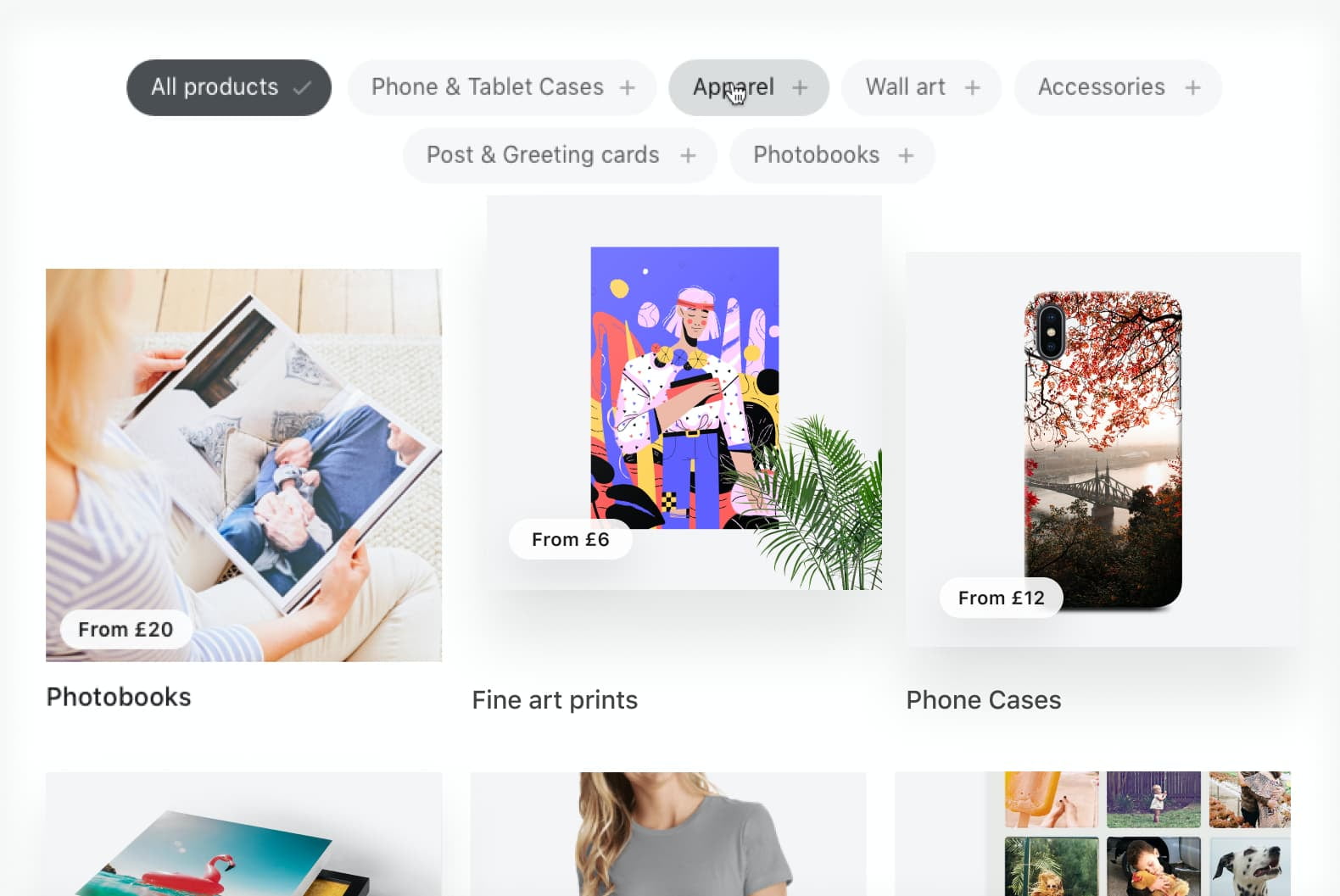 Create your custom store
Using our free software, you can create a custom-branded ecommerce storefront with a hand-picked range of print on demand products.
Print shop lets you live preview, print and dropship your products to anywhere in the world.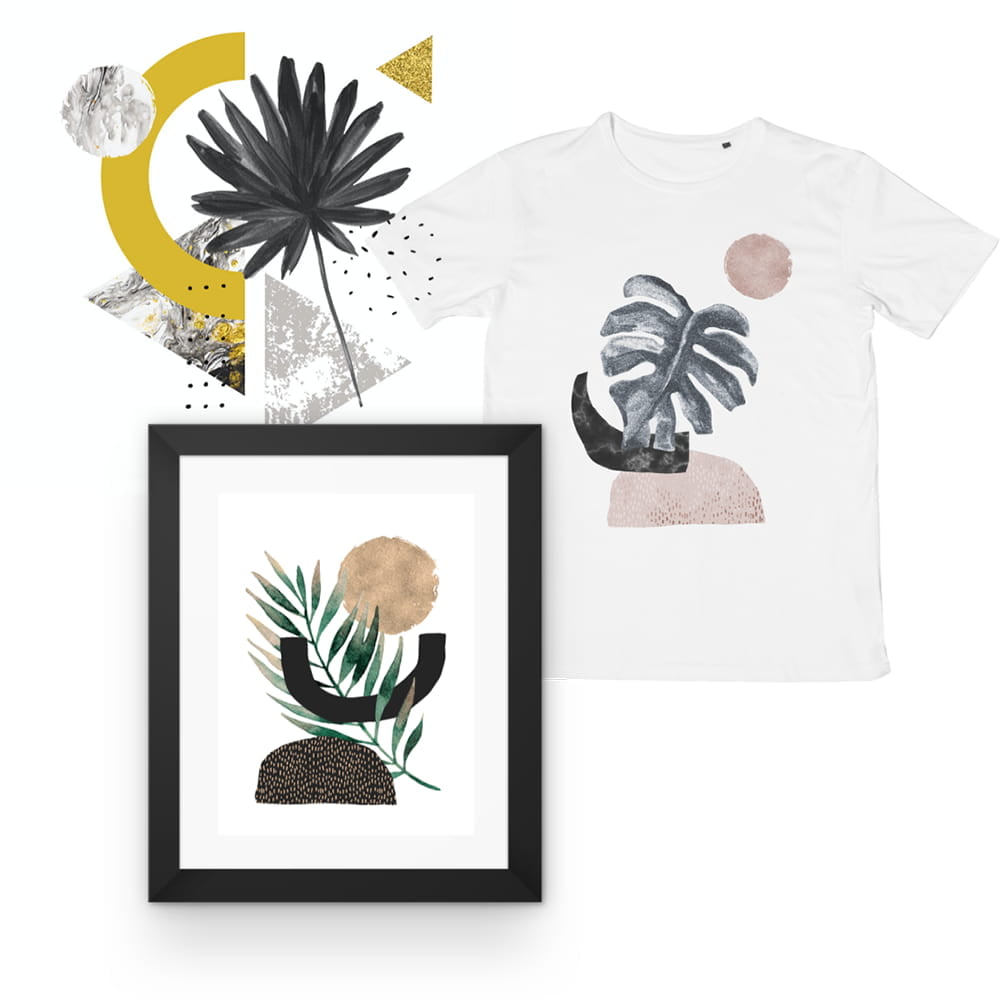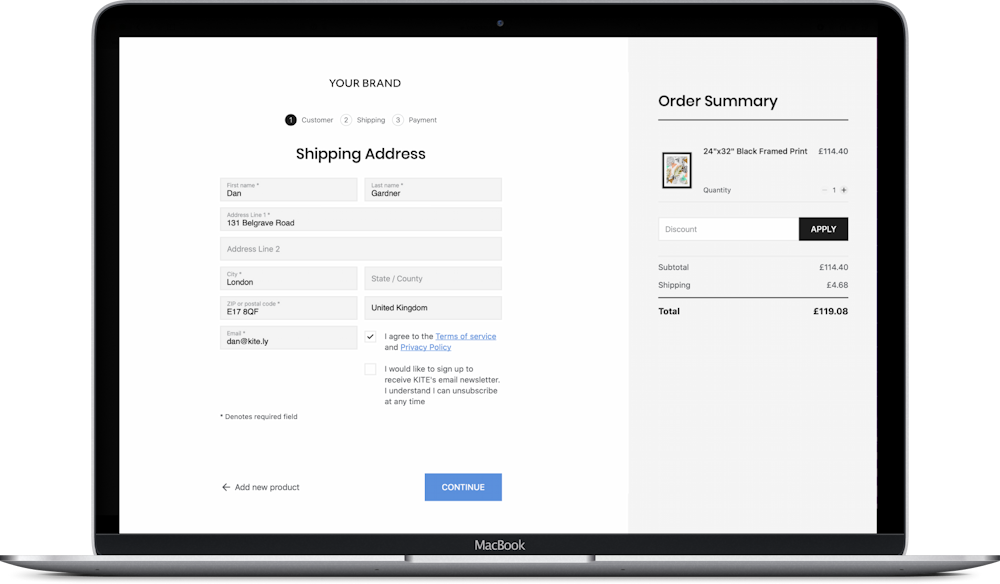 Quick & easy integration
Our software is quick and easy to use. Simply install our plug-in then select and enable the products you'd like to sell. We take care of everything from site hosting, checkout and payments.
The software is completely free to use, and you have full control over your pricing.
Live customisation
Our inbuilt mockup tool allows your customers to preview their bespoke products in a live environment before making a purchase.
The print shop software can be configured to feature your own designs, or enable your customers to upload their own photo for personalised gifting.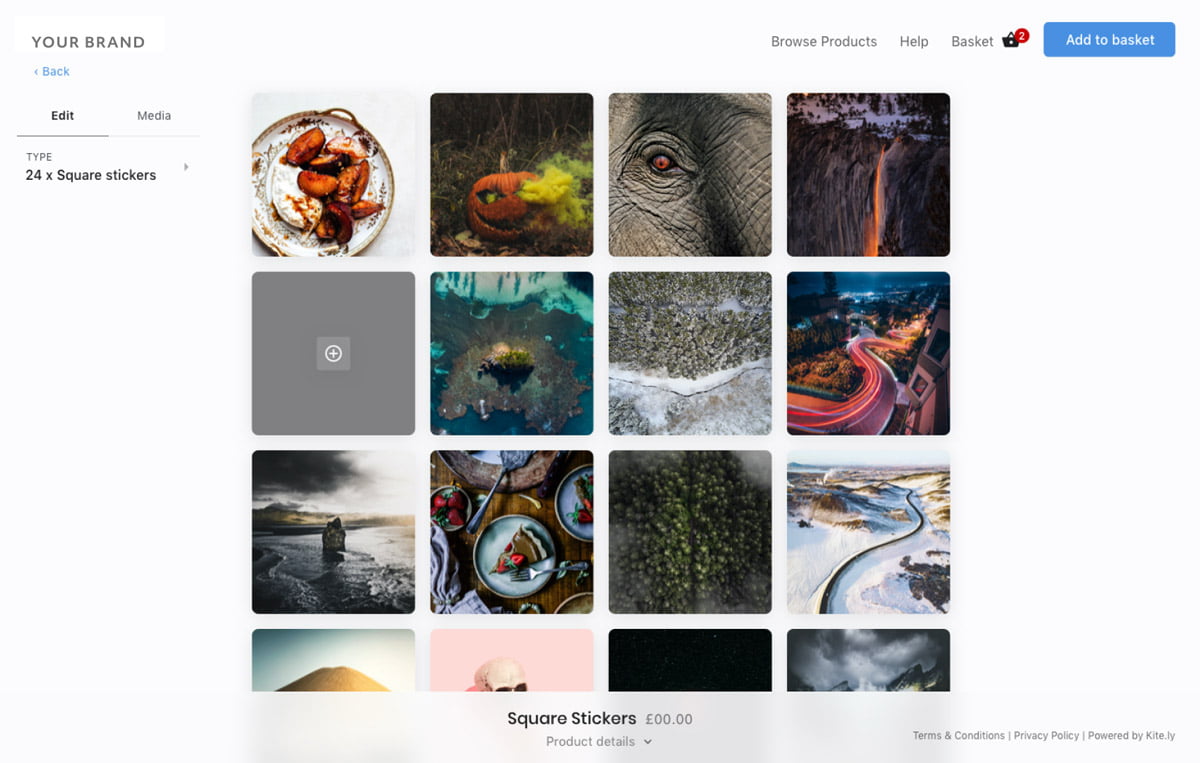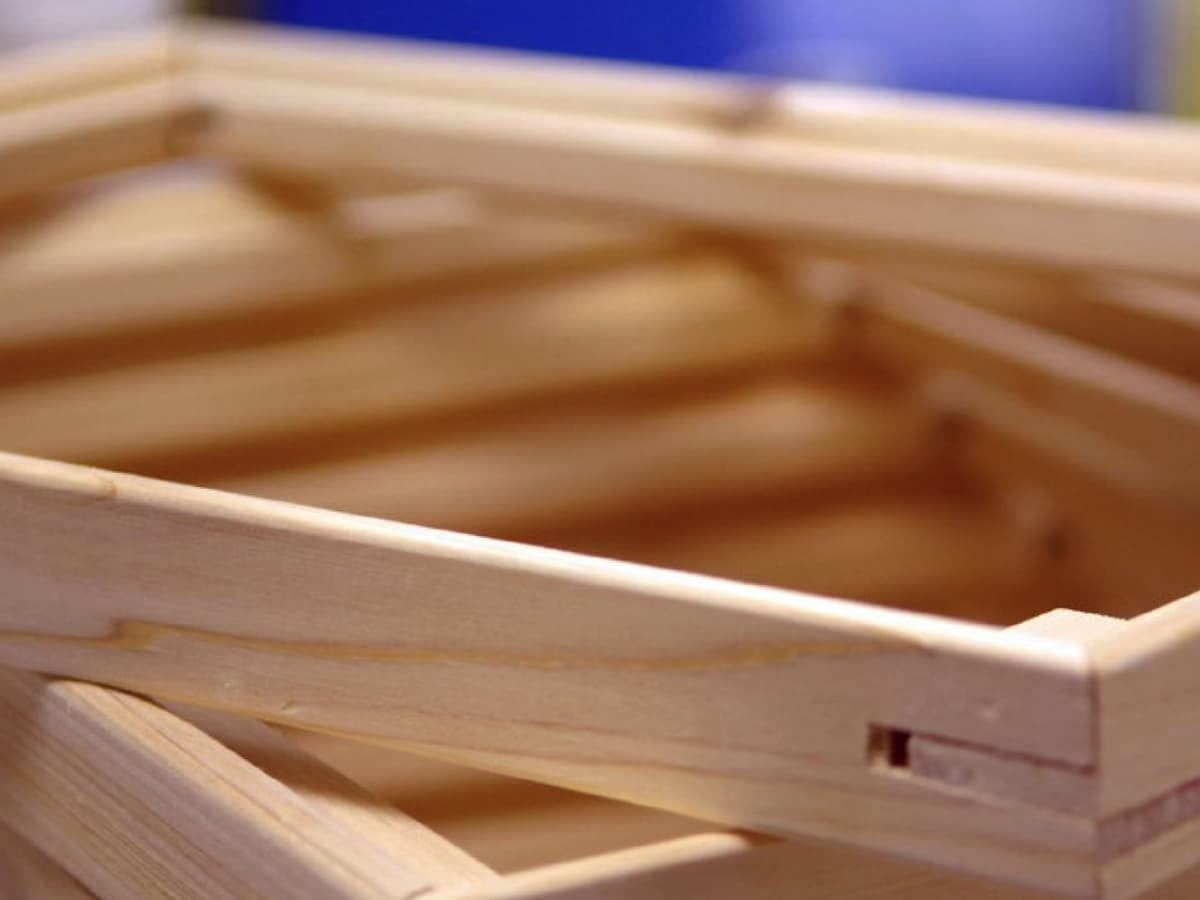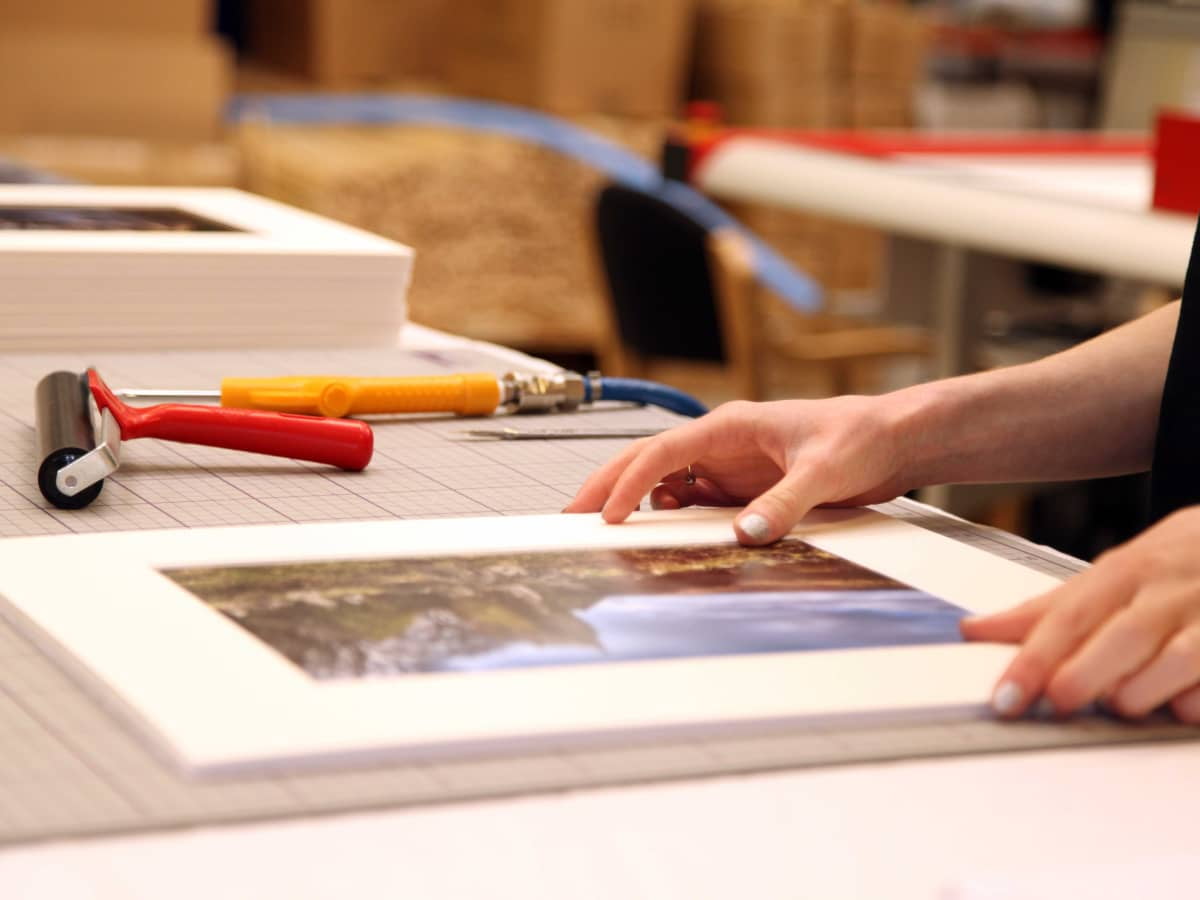 Your brand, not ours
All ecommerce takes place on your website, and your storefront is custom branded.
Our fulfillment is fully white label, with no identifying Prodigi branding, to provide a seamless customer experience from order to delivery.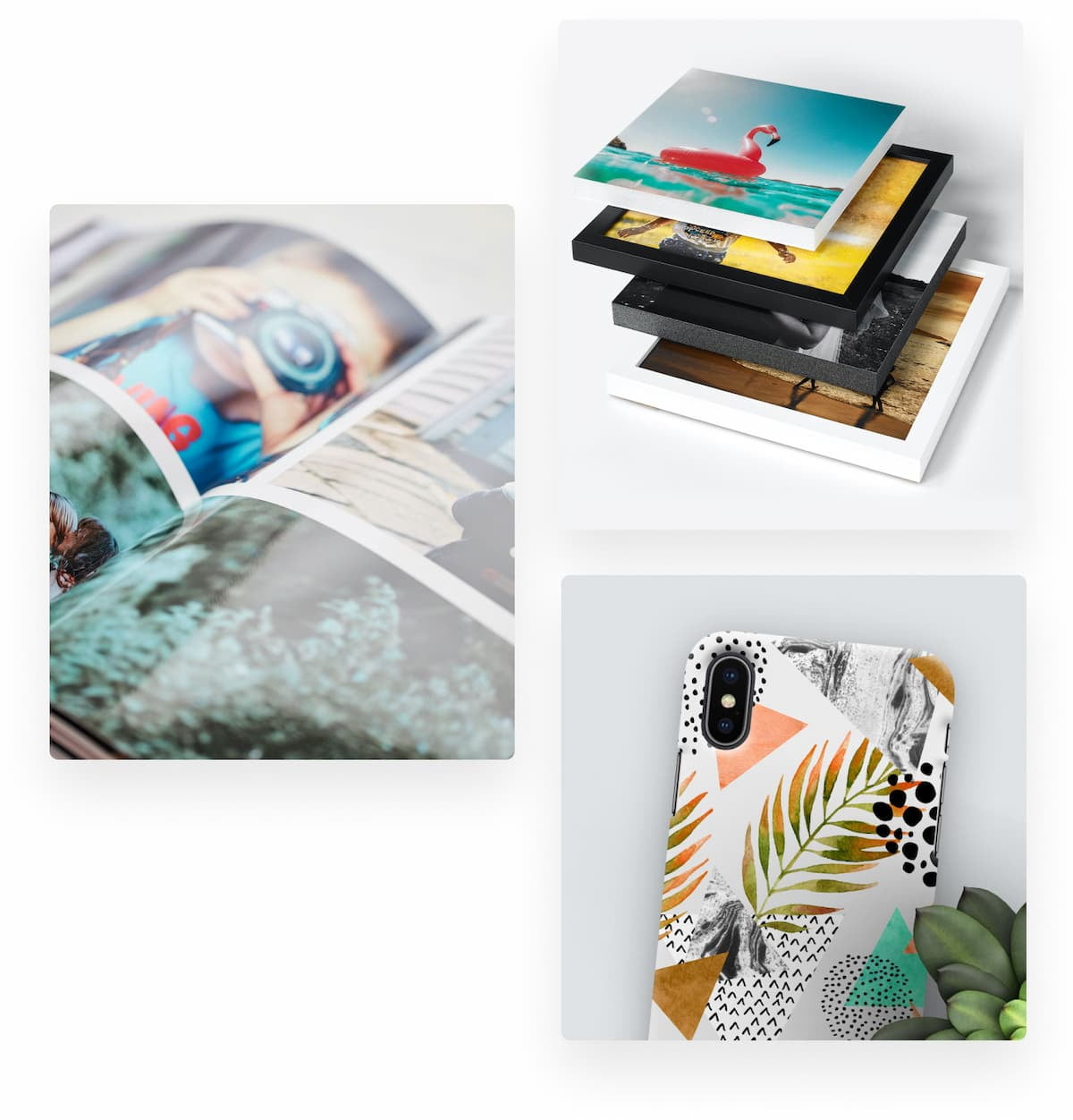 Go global, print local
Our print shop plug-in is supported in dozens of countries, allowing you to sell hundreds of different print on demand products – including t-shirts, homewares, phone cases and wall art – using our global network of print labs.
By printing close to your customers we help make products that are greener, cheaper and arrive quickly.