Configure your Etsy print on demand products for automatic fulfilment.
Upon receiving your Etsy store connection confirmation email, log in to your dashboard
Select Sales channels from the menu on the left-hand side
Click Configure on your new Etsy store connection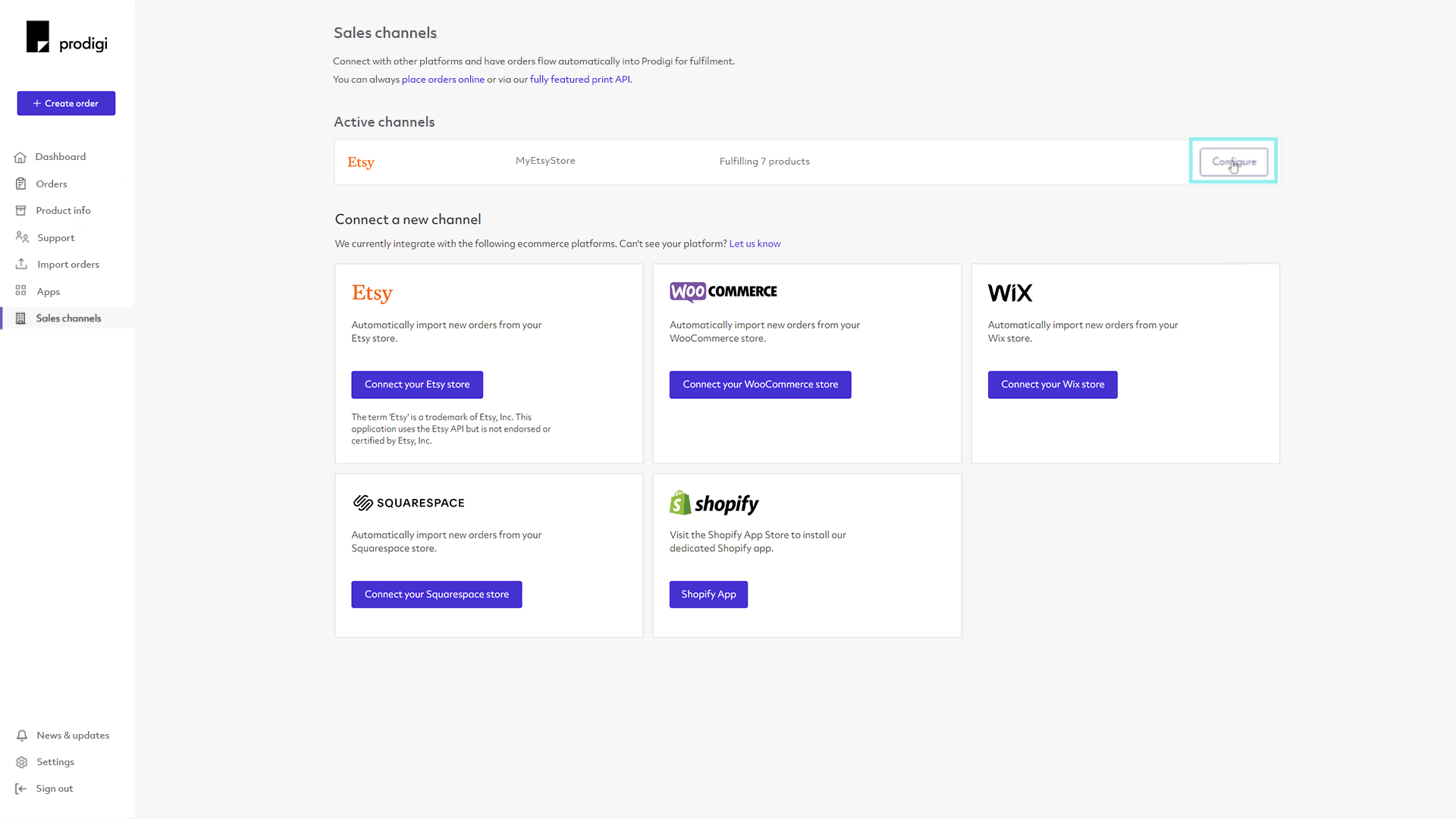 For any products that you'd like us to fulfil, simply activate the purple toggle. Products that are toggled off and greyed out will not be fulfilled by Prodigi.
Next to the purple toggle, you'll see the number of available variants for each product, all of which will be automatically enabled by default, i.e. 3 of 3. These can be toggled on or off within the product set up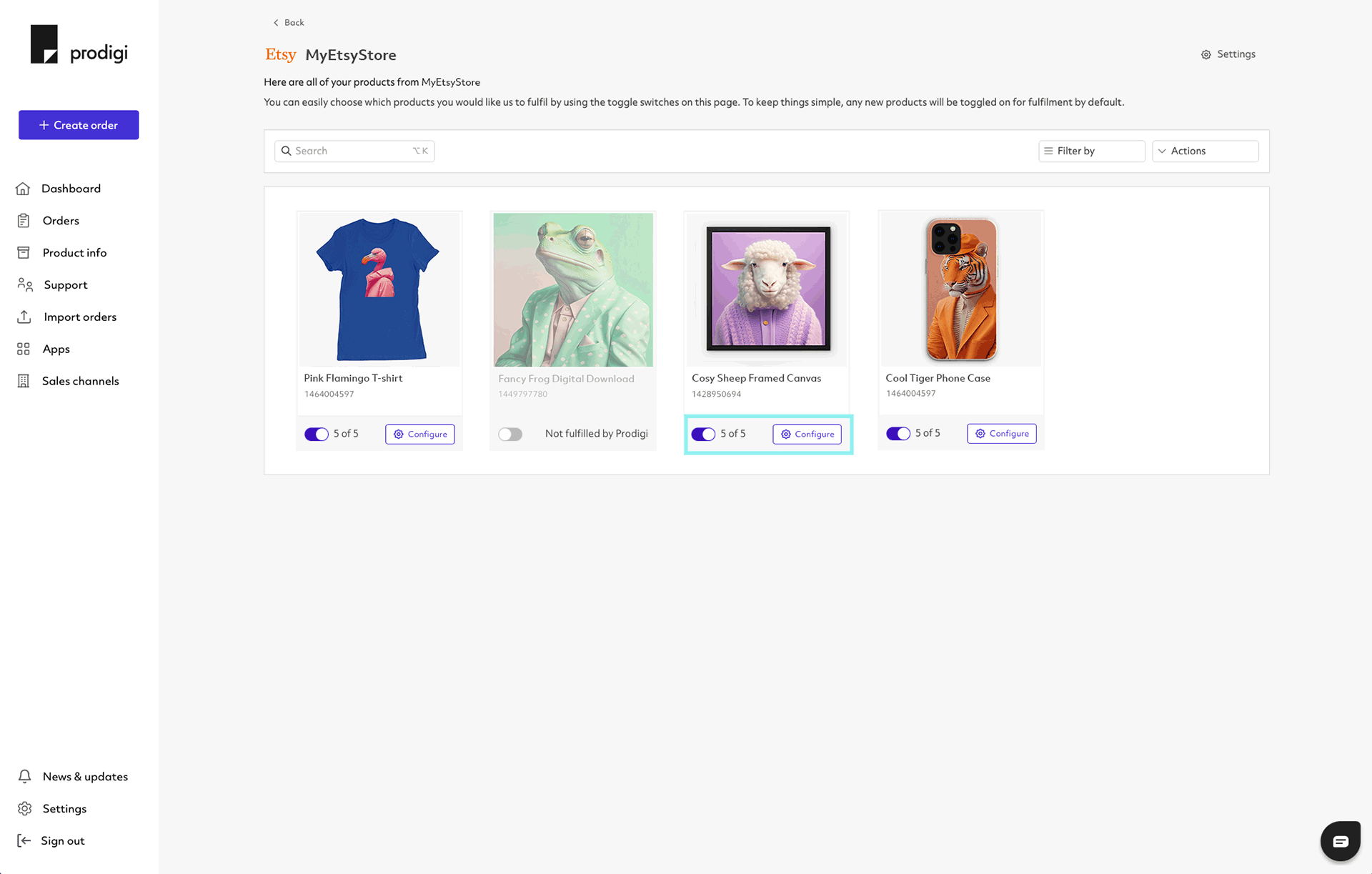 To set up products and variants, click 'Configure' on the relevant product
Ensure variants that you do not want Prodigi to fulfil are toggled off and greyed out
For variants that you do want Prodigi to fulfil, click 'Choose product', search the Prodigi catalogue and select the relevant product. For some products, you'll need to select specific specifications, such as frame colour or finish, as part of this configuration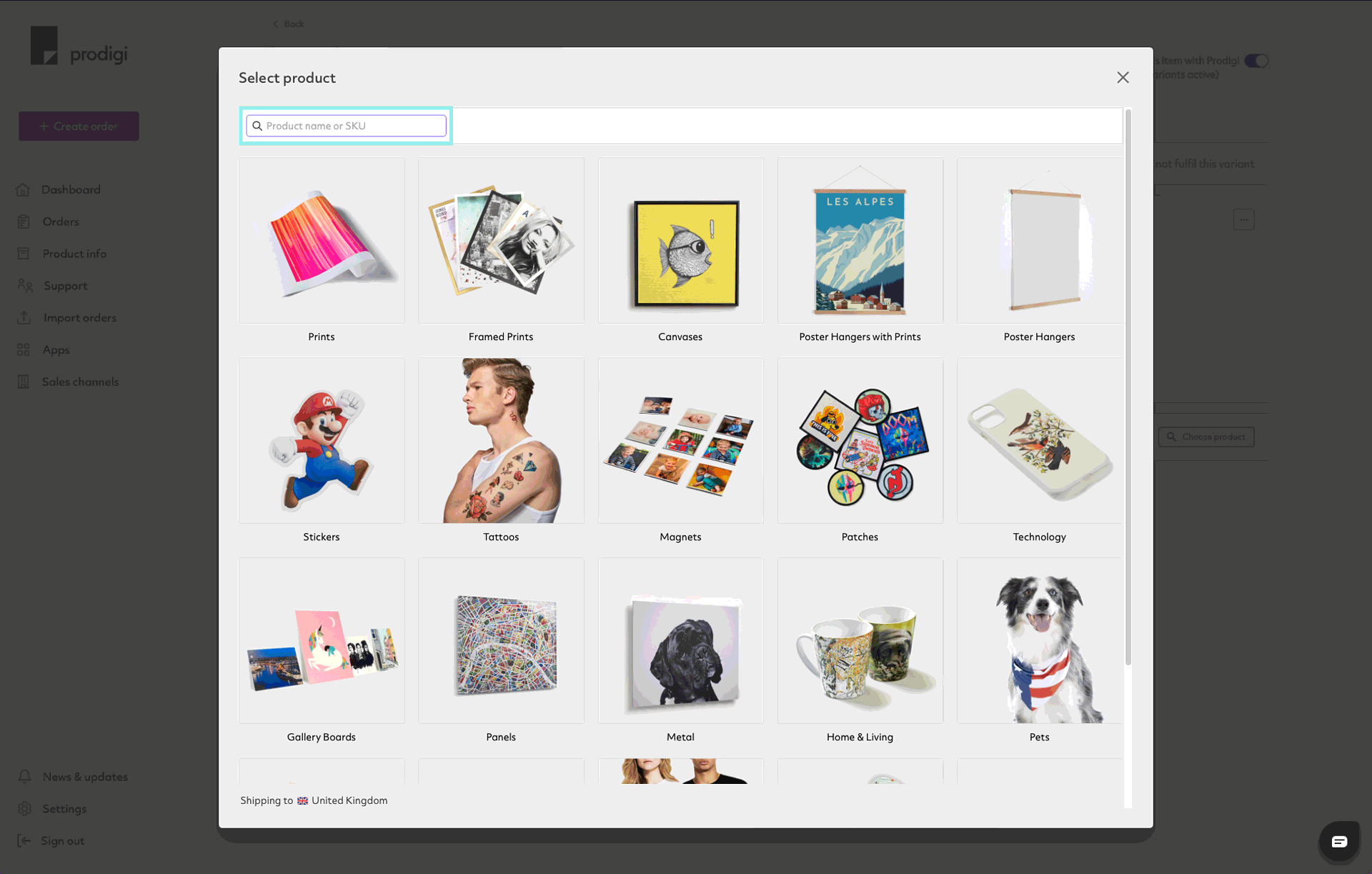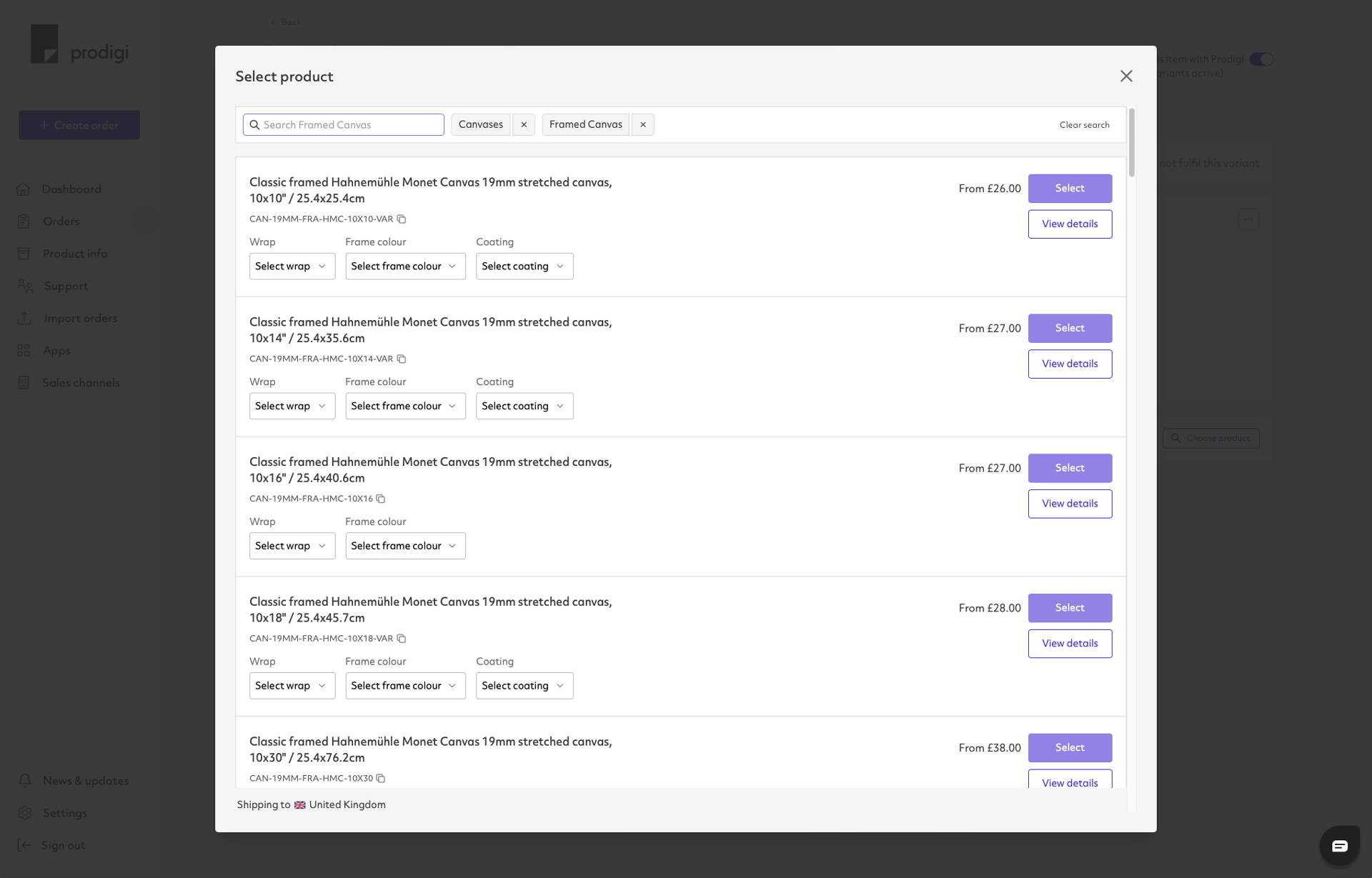 After selecting your product, you can then upload your artwork and click 'Save' to enable fully automatic fulfilment. For orders that require personalisation or manual review, please refer to the section below, titled 'Personalising or reviewing orders'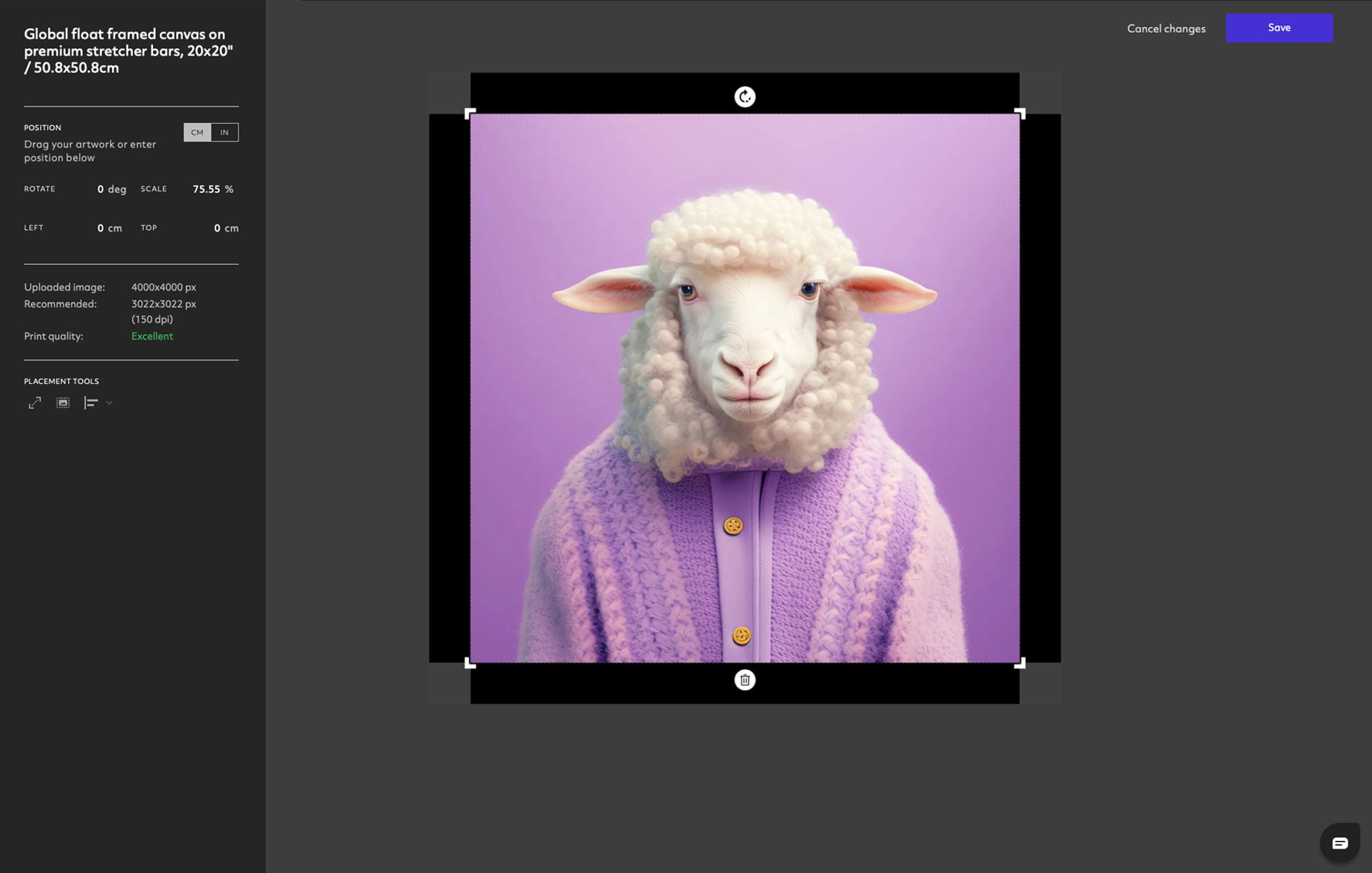 Once you've connected your product and / or uploaded the image for a variant, you can click the three dots on the right-hand side to copy either the selected product or image (or both) to all variants toggled on for automatic fulfilment by Prodigi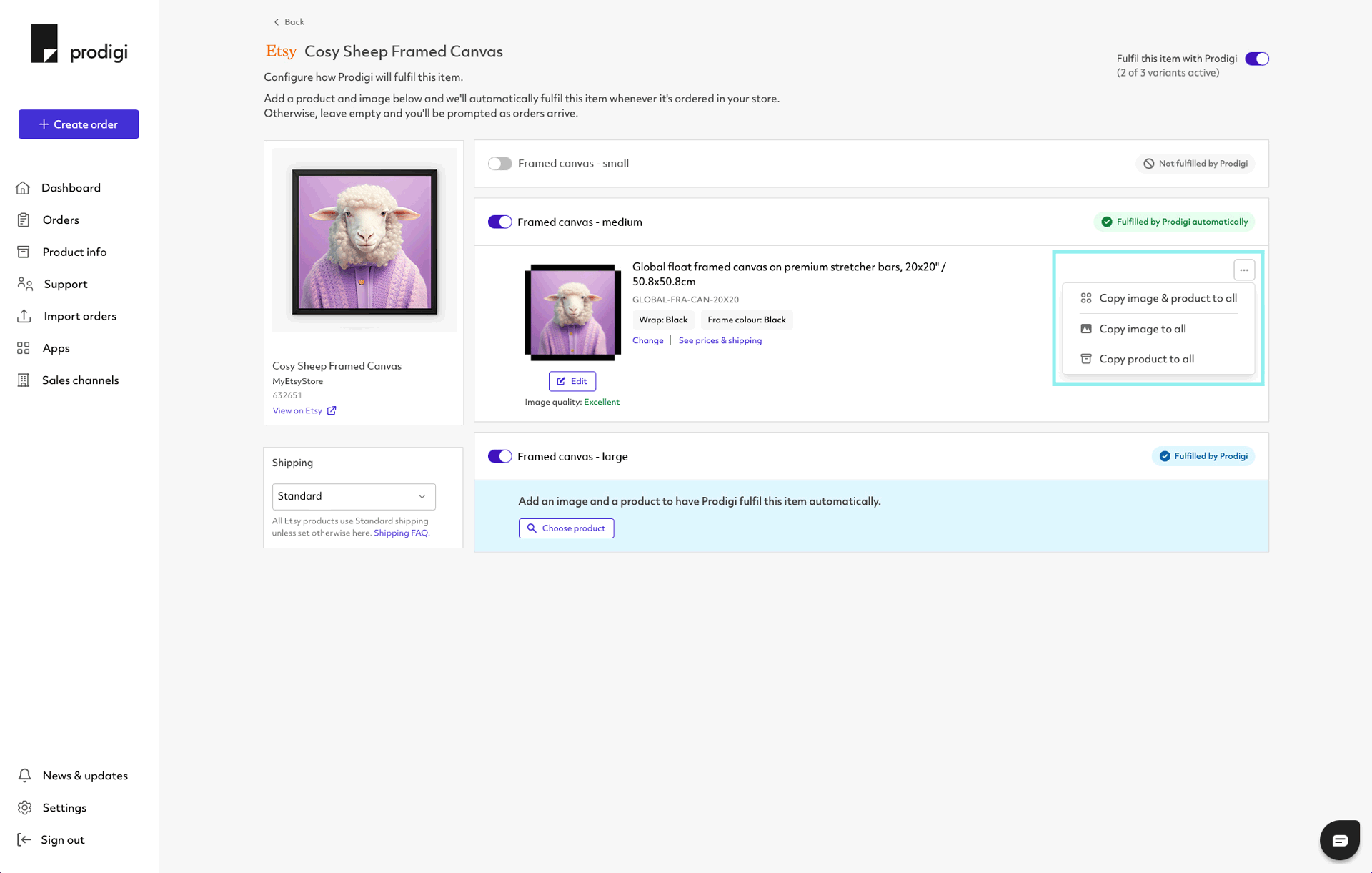 If you do choose to copy the product to all variants, you can then hit 'Change product' and update variant specifications such as size, finish, frame colour, etc.
To change an image on a product configured for automatic fulfilment, simply click 'Edit', select the bin icon at the bottom to remove and upload a new image, then hit 'Save' to finish.
To set up shipping, click on the tile labelled 'Shipping', select the desired shipping option (Budget, Standard or Express) from the drop-down menu and your choice will be saved automatically for that product. By default, we send all Etsy orders via Standard delivery.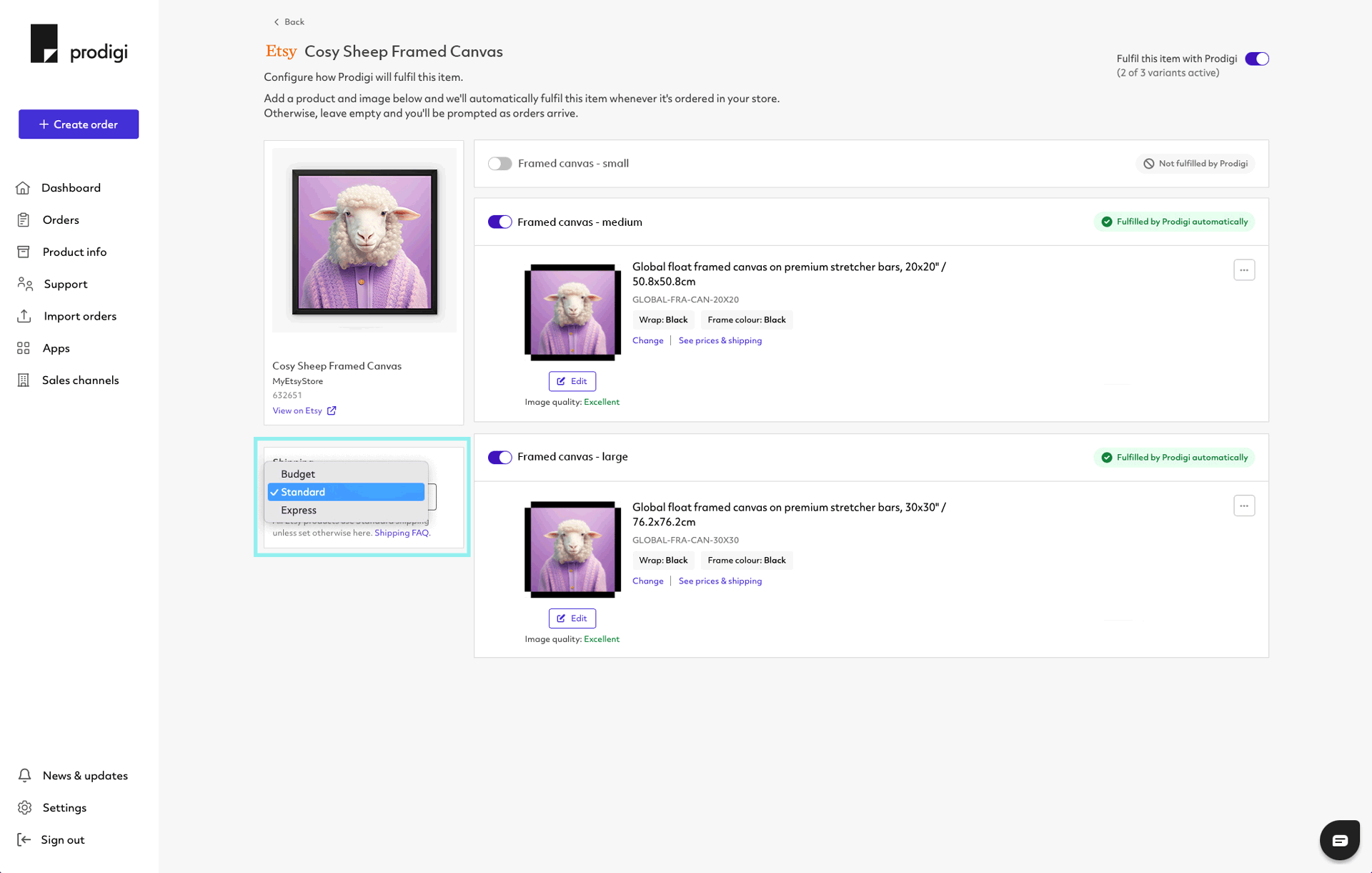 Orders placed on your Etsy store for products configured for automatic fulfilment will be automatically sent to Prodigi for printing, packing and shipping. Orders set up for automatic fulfilment cannot be cancelled once they've been received.