Case Study

TrailMaps.com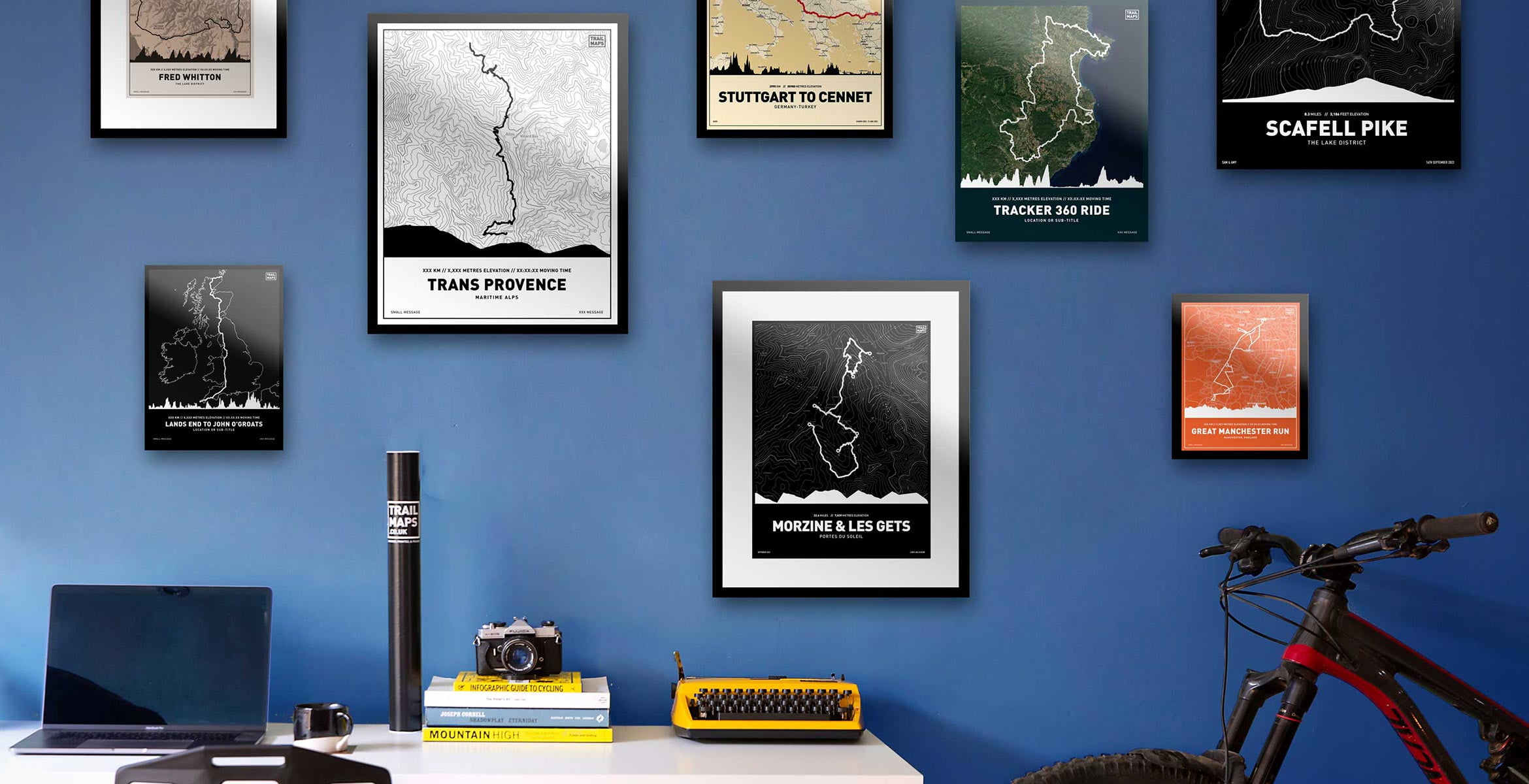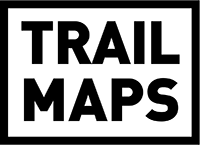 Bringing the great outdoors inside, family-run business Trail Maps commemorates some of the world's most iconic hiking, biking and cycling trails with its beautifully detailed map art prints.
About Trail Maps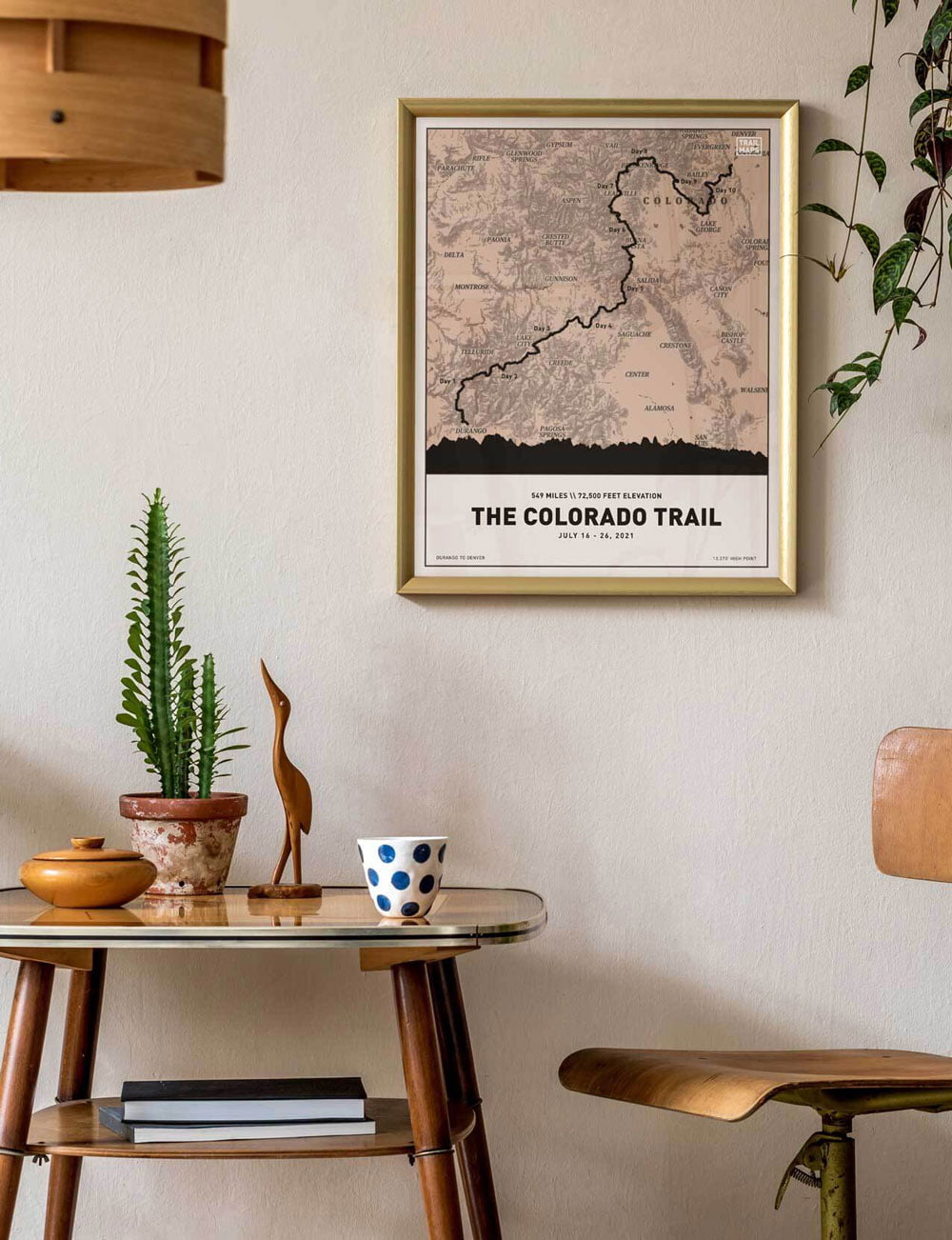 The creation of graphic designer and mountain biking enthusiast Aaron Tolley, Trail Maps caters to a community of riders, runners and adventure lovers. Visitors to its website can commemorate memorable journeys made by bike, on foot or even on skis with its elaborate map art prints, which span from the rugged alpine routes of Whistler, Canada, to the winding valley trails of Llandegla, Wales.
In addition to the 200+ map poster prints on offer, customers can also design and purchase bespoke trail map prints using the website's map-designing tool. Powered by state-of-the-art personalisation software, it enables users to upload routes directly from their GPS devices (think Strava, Garmin, etc.) and create their very own custom wall art. In other words, you can immortalise that PB you just hit by turning it into a unique piece of artwork. Pretty cool, huh?
Run by Aaron and his wife Helen from their home in Staffordshire, close to the Cannock Chase mountain bike trails, their small family business has gone from strength to strength since it launched back in 2017. Both passionate about the outdoors, the pair started out running the business around their nine-to-fives, with Aaron heading up the design, marketing and tech side of the business and Helen handling the printing, framing and packaging. By 2020, Trail Maps had grown so rapidly that the two of them made the decision to leave their respective jobs and invest in the business full time.
The road to success
Trail Maps could quite easily have remained a pipe dream. After all, both Aaron and Helen had already carved out successful careers for themselves, so what exactly was it that prompted them to change course? "Running our own business has always been a dream of ours and, as keen mountain bikers, we searched long and hard to find a niche that enabled us to enter the mountain biking industry with a product we were proud of", says Aaron.
"Prior to using Prodigi, we'd purchase frames and packaging in parts and assemble them ourselves from our printing facility and studio space. As soon as we realised that our small business had the potential to grow into something much larger, we started searching for a solution that would enable us to be as busy as possible while still allowing us to focus on the design and marketing aspect of the business. We knew our expertise could be put to much better use if we were able to concentrate on generating new ideas, artwork and technology to further the business."
And so they began looking for a print on demand partner to help boost the growth of Trail Maps, and along came Prodigi. "We chose Prodigi due to the responsiveness and technical knowledge of the team. Integrating with the Shopify app was also really easy, since the custom art prints we wanted to sell fit our requirements. Having the ability to print in multiple continents while simultaneously reducing our carbon footprint through Prodigi's global dropshipping network is another big plus for us."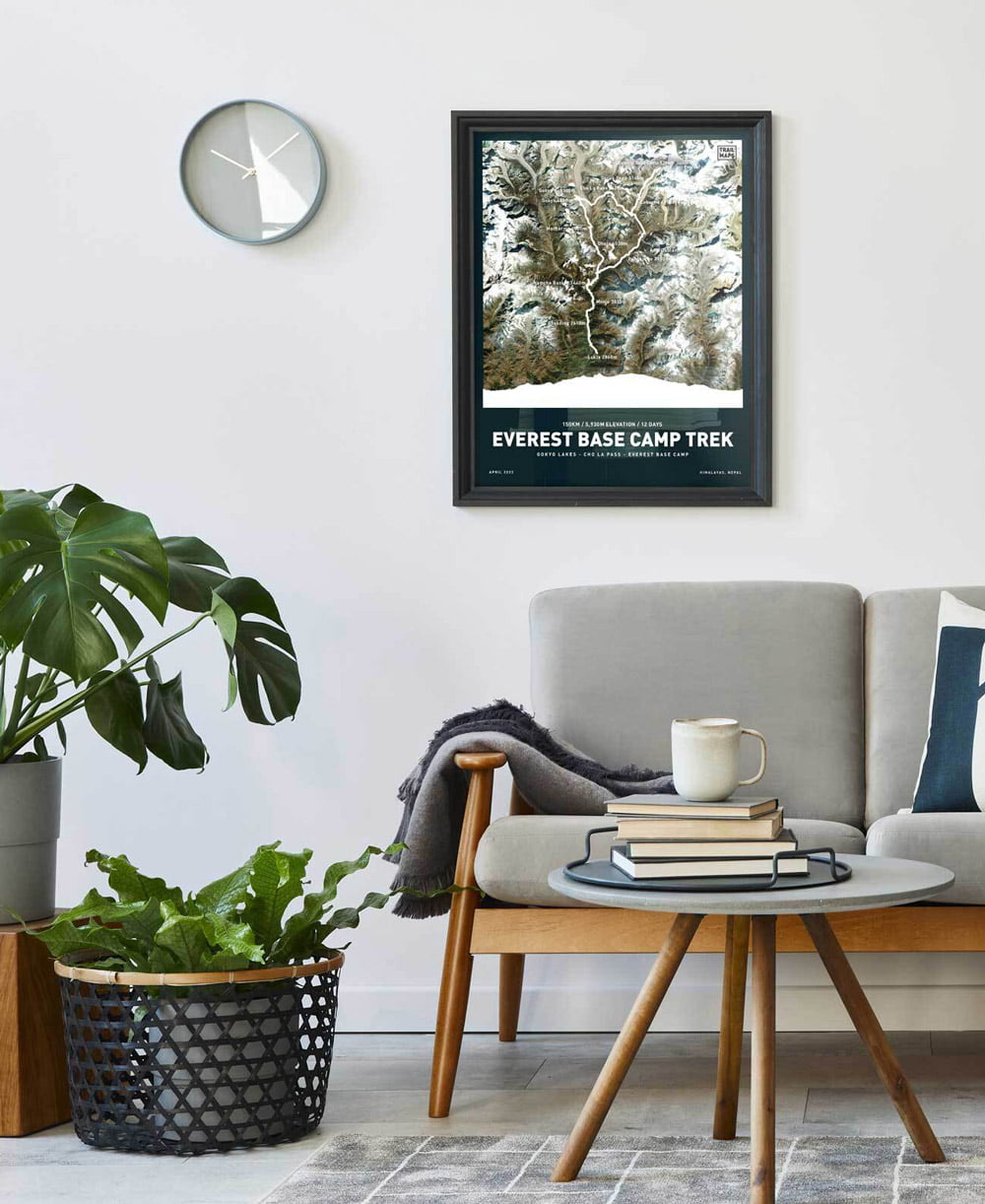 So what's next for Trail Maps?
After successfully putting Trail Maps on the, er, map, the sky's the limit as far as Aaron and Helen are concerned. "We want to be the go-to destination for sports and outdoor enthusiasts to create personalised artwork." They're also enjoying some new-found and well-deserved freedom. "Now that we outsource the majority of our printing, we can process orders from anywhere with a WiFi connection. We still work from home most of the time, but it's nice having the option to work trail-side from our campervan, too!"
As well as carving out some more time for themselves, the duo are also helping raise the profile of independent photographers and artists by showcasing their work and enabling them to make money from their creations through their Artist Series. Artists whose work features in the series receive 50% of the total sale cost, with Trail Maps donating a portion of the remaining profits to trail-building organisations as a way of paying it forward and ensuring the continued stewardship and development of mountain bike trails the world over. Sounds like the adventure's just getting started to us…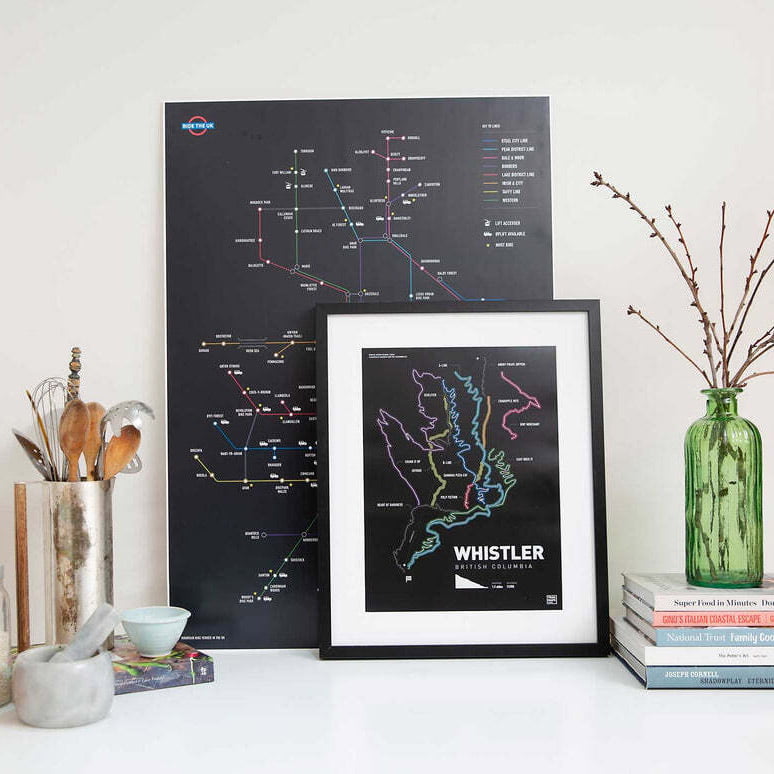 "Our daily tasks have changed significantly since we started outsourcing our printing and packaging. It's completely freed up our time. Shipping used to be one of our biggest time drains, but now Prodigi takes care of that for us."

Trail Maps